It's funny how sometimes the best restaurants are the ones that you discover by accident. Grape and I were on our way to South Castle in North Van, and we walked by Maru, a modern Korean bistro. Yelp said it was closed between 3-5pm, but we noticed that there were people dining inside and the OPEN side was still out… we decided to walk in anyway to try our luck, and fortunately for us, it was actually Happy Hour!
The Happy Hour menu was sorta misleading after we realized how it was charged on the bill. It says "$1.5 per pc," not per item. So if a dish has two pieces, then it's $3, like the KFC Skewers and Chewy Rice Cakes.
Speaking of which, the Korean Fried Chicken (KFC) came as very decent portion. The chicken was very moist. Even though it's technically fried, it wasn't entirely crunchy on the outside because of its slightly sweet and spicy sauce.
The Chewy Rice Roll was also deep-fried, but it was a lot more crispy on the outside than the chicken. And true to its name, it was indeed very chewy. It had a similar sweet and spicy sauce. Of all the dishes we ordered that day, this was probably one of my favourites.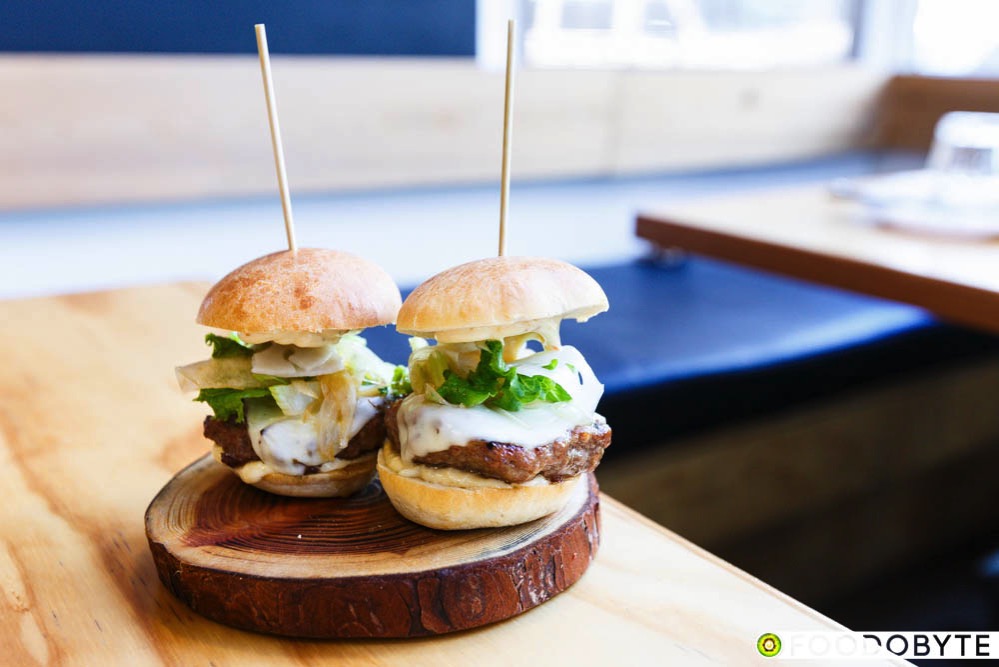 The DDOK Galbi Sliders were uber cute to look at, and even more delicious to eat. Fun fact: "ddukgalbi" means "rice cake rib" because it's shaped by smacking the meat (hehe) with the palm, similar to how rice cakes are made. The patty was lightly seasoned so the meat flavour was at the forefront. It was also very moist.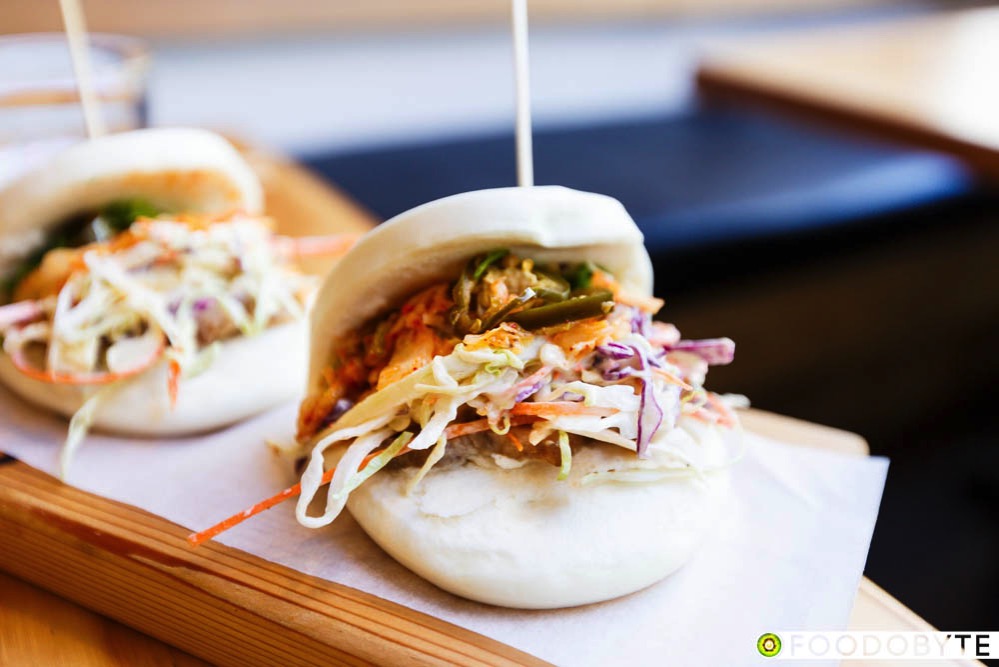 Deviating away from the Happy Hour Menu, we ordered the Korean Kimchi & Pork Bao-zi ($8.5). The steamed Taiwanese buns were very soft, but I wished they were served warm. I found that the pork belly flavour came out at the very end, as there was a garden of crunchy and pickled veg packed in. It was slightly too saucy, masking the pork belly – but the sauce did taste good.
Ordering again from the regular menu, we had the Beef Bulgoggie with Seasonal Veg Lettuce Wrap ($17). Grape mentioned the pork belly would've paired better with the lettuce. I thought they should've switched to cabbage, which is more robust than lettuce. The warm meat softened the leafy lettuce, dampening the crunch factor. I also wished that there were more crunchy veggies to top off the wrap, instead of all the veg being cooked with the beef. Overall, flavour was good, but it might've been better served as a rice dish, instead of a wrap.
The dish comes with "miso" soup, which was like a tofu soup with zucchini, mushroom, peanuts and more. As well, there's a bowl of white rice.
Final Bytes
Stick to the Happy Hour Menu
Saturday Happy Hour: 2:30-5:30pm
Beautiful area – blocks away from the docks
Foodobyte's Rating

---
125 E 2nd Street, North Vancouver, BC