Only in New York… a restaurant can have its patrons line up out the door and squeeze through a narrow hallway for the chance to eat while facing a wall. I say "chance" due to the extremely limited seating. Xi'An Famous Foods is a NYC-based chain with eight restaurants in Manhattan, featuring northwestern China's specialities such as hand-ripped "biang biang" noodles and lamb "burgers," heavily seasoned with spices like cumin, chilli, Sichuan peppercorns and more. hippoCHAN and I visited the one nearby her school for a quick meal before heading home.
We both ordered the Stewed Oxtail Hand-ripped Noodles in Soup. Since the oxtail was cooked low and slow, the meat was effortlessly pulled off the bone and the collagen was near gelatinous. The soup had a lake of chilli oil on top, which coated the noodles and carried the flavour of the broth with each byte. The seasoning was deep and spicy, but not fiery hot.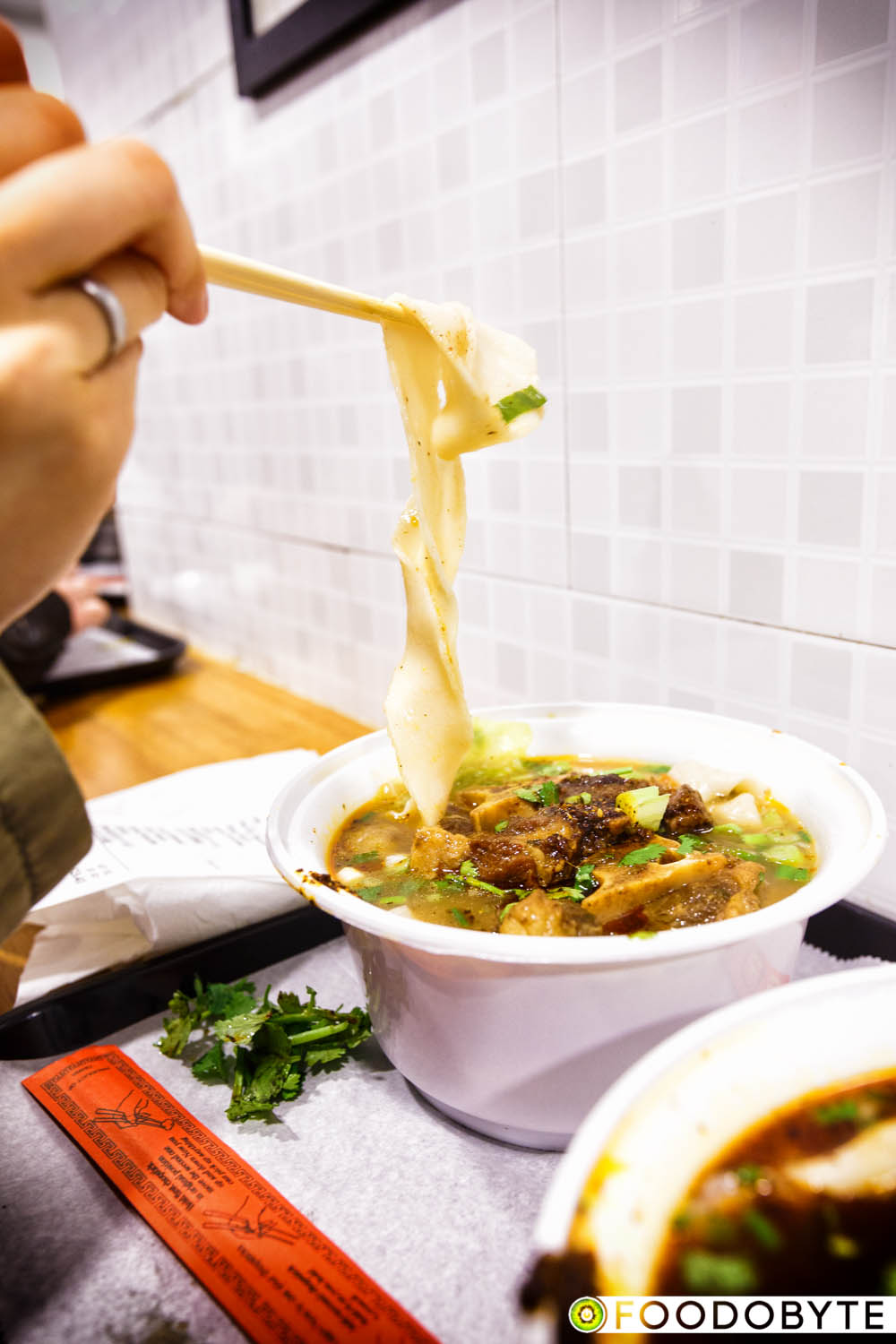 The noodles were cooked perfectly. And yes, hippoCHAN doesn't like cilantro :P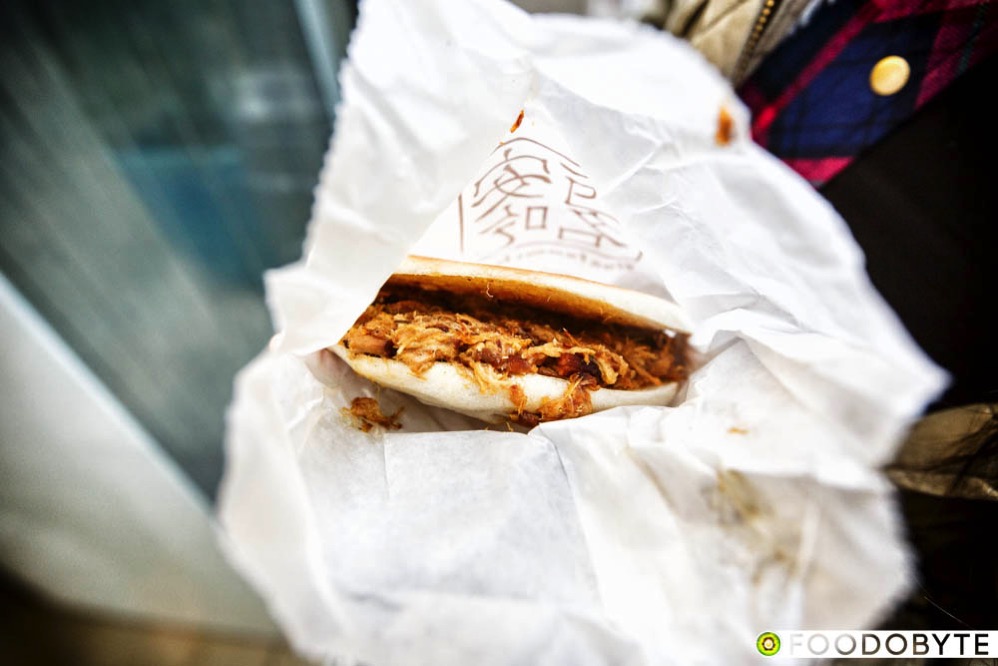 My only gripe with our noodle bowls was that the portion was quite small. I know NYC is all about fast eating, but I can still eat a big bowl fast. That's why, before we left, we lined up again for a couple of "burgers" that were made with Xi'an's own flatbread-like bun. The Stewed Pork Burger used pork belly meat, diced with its own juices.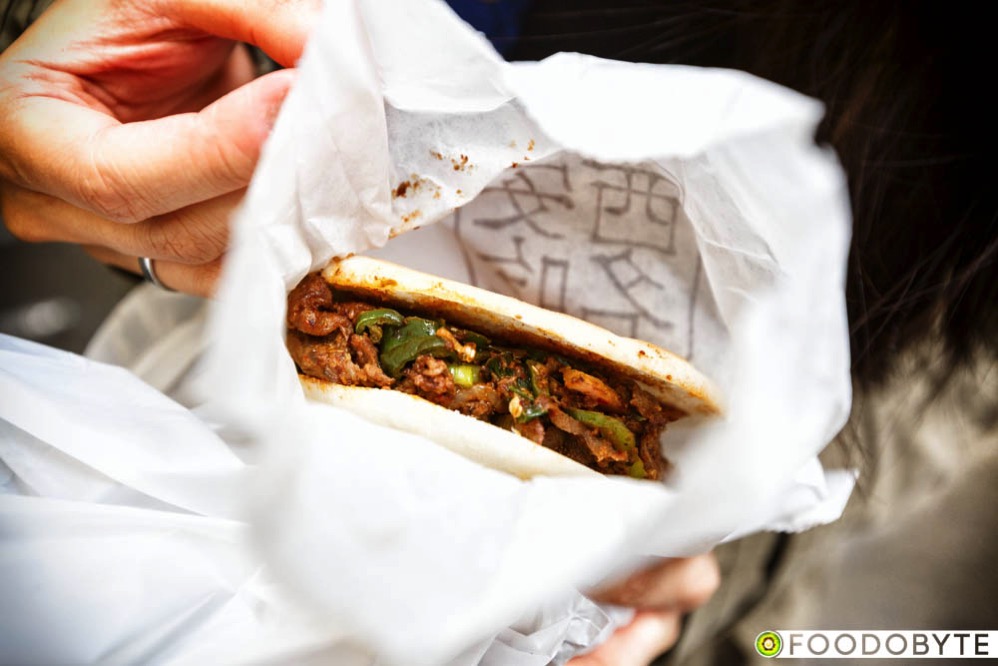 The Spicy Cumin Lamb Burger reminded me of those night market skewers due to the heavy cumin flavour. Both of them were just okay… I didn't think the flatbread was the perfect vessel for these meats since it was quite hard and dense.
Overall, pretty good spot for Chinese noodles in NYC. But, expect to pay the Manhattan price.
Foodobyte's Rating

---
24 W 45th Street, New York, NY 10036