Trees Organic Coffee touts itself as best makers of cheesecake in Vancouver. Is this true? After my visit to their Gastown branch during Tasting Plates, I couldn't agree with them more. Unfortunately, I'm not so sure anymore after experiencing their Arbutus location!
However, I must preface this post by saying that I'm not the biggest lover of cheesecake. I'm more fond of light cheesecakes (like the ones I had at Gastown), instead of the classic dense blocks of cream cheese.
Each day, Trees offers a pretty diverse selection of cheesecakes, ranging from mango to mocha.
Ironically, cheesecake is the first thing that pops into mind when I think of Trees… when it's not even part of its name. Apparently, they serve coffee too… who woulda thunk? hippoCHAN and I didn't get coffee this time around, but maybe next time so I can compare it to Milano (my current fav).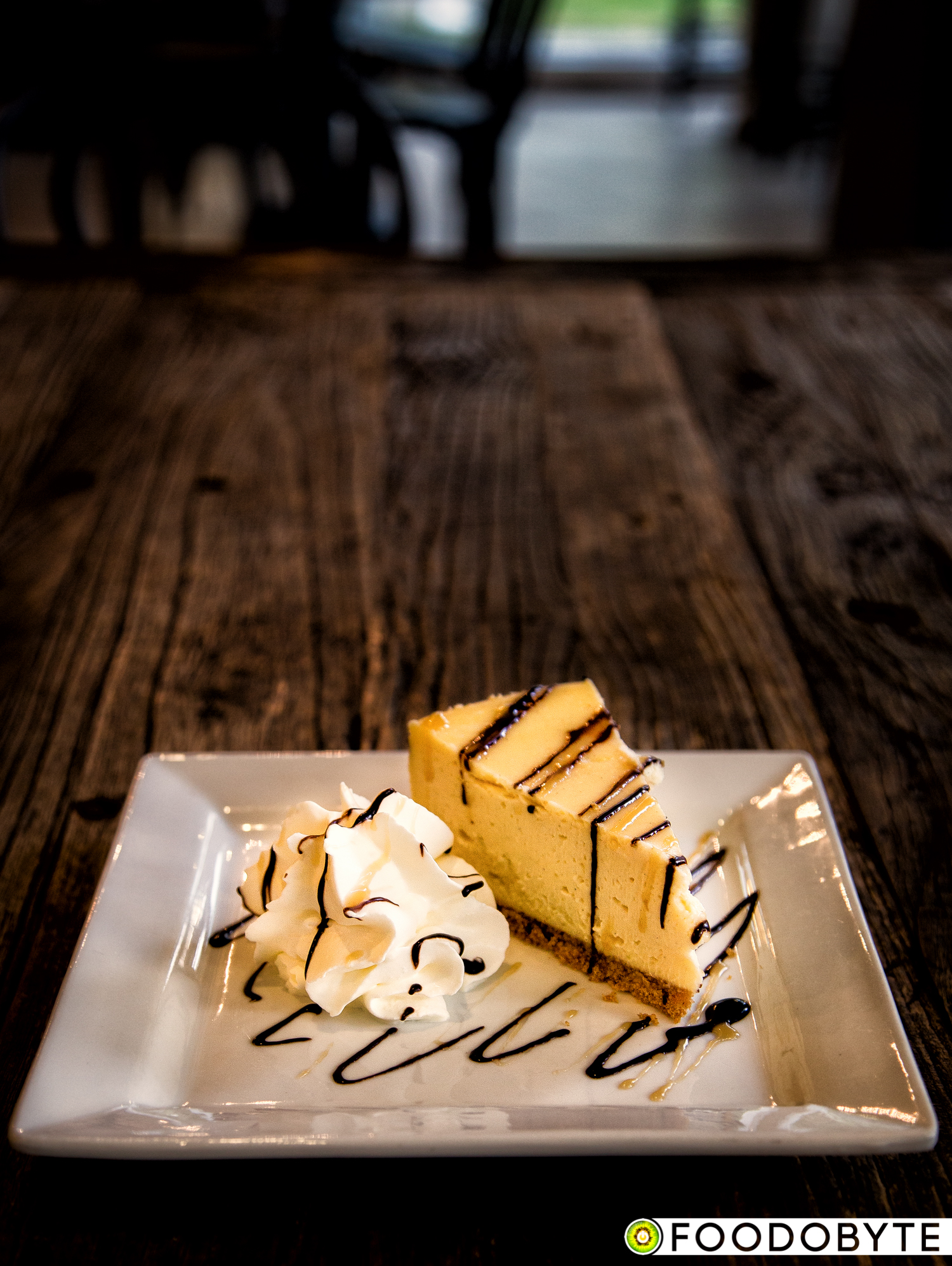 hippoCHAN and I decided to go for a slice of the New York Cheesecake, served with a side of whipped cream and chocolate drizzle. I was left puzzled when I took my first byte… it tasted nothing like the one I had at Gastown! It was super dense, much like a traditional cheesecake.
This cheesecake might've jived well with other people, but like I said, I'm not one to enjoy blocks of cream cheese. UGH! Still, even hippoCHAN, the major cheesecake lover, found it meh overall.
Needless to say, we were quite disappointed. It was nowhere near as spectacular as when I had cheesecake at Trees in Gastown. Sigh. Hopefully, Gastown wasn't a fluke… I still want to relive my indulgent experience with them.
Final Bytes
Street pay parking available
Doesn't seem to be that busy
Friendly staff
Foodobyte's Rating

---