Back again with the ChineseBites chomping crew! This time around, we circled a table of Shanghainese food at Nu Chinese Bistro. If you're driving along Garden City in Richmond, it's the restaurant on the second floor. Not clicking? It's the place that was once home to cosplay waitresses, from maids to airplane stewardesses… so I've heard.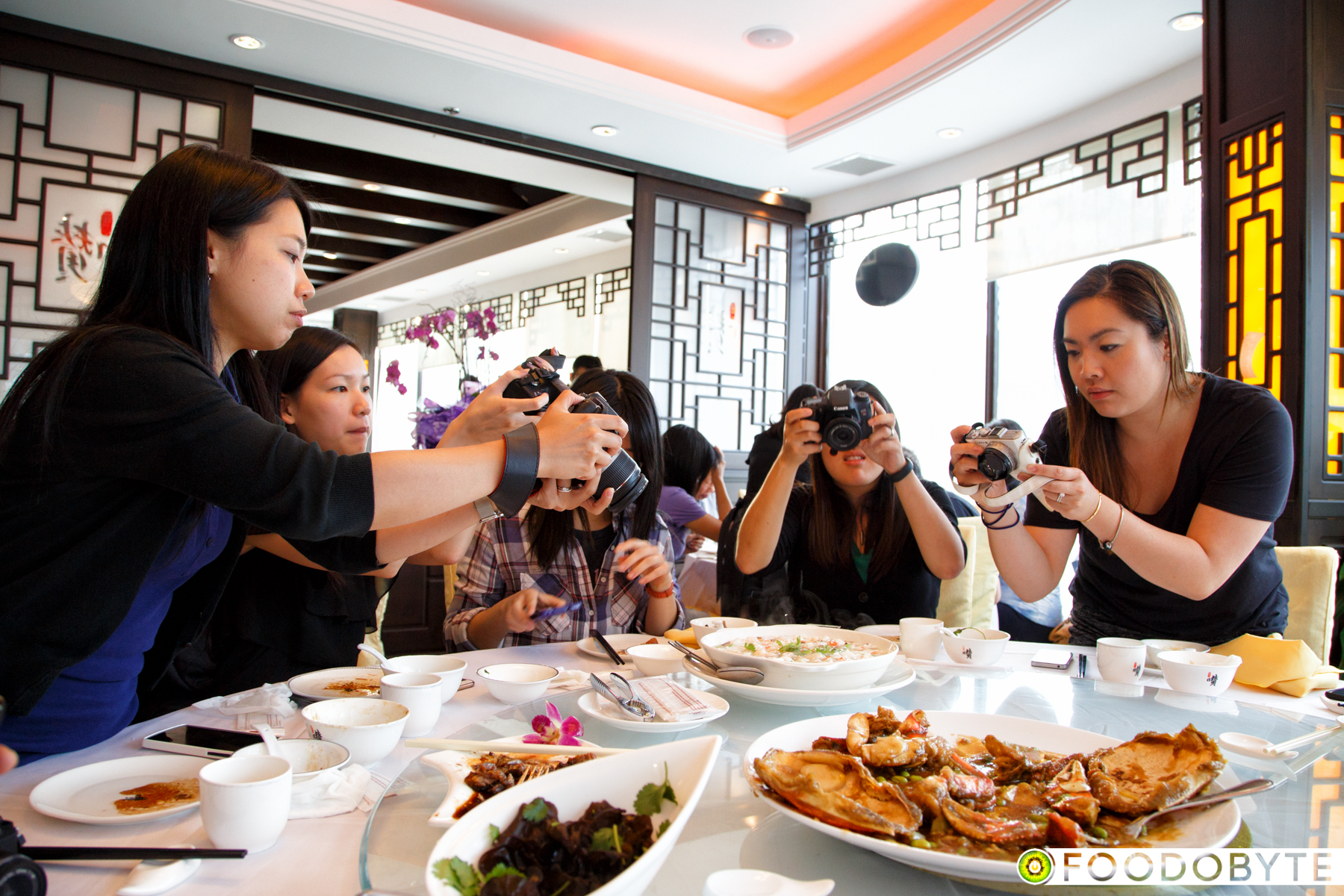 Disclaimer: the meal was complementary, but all opinions are my own.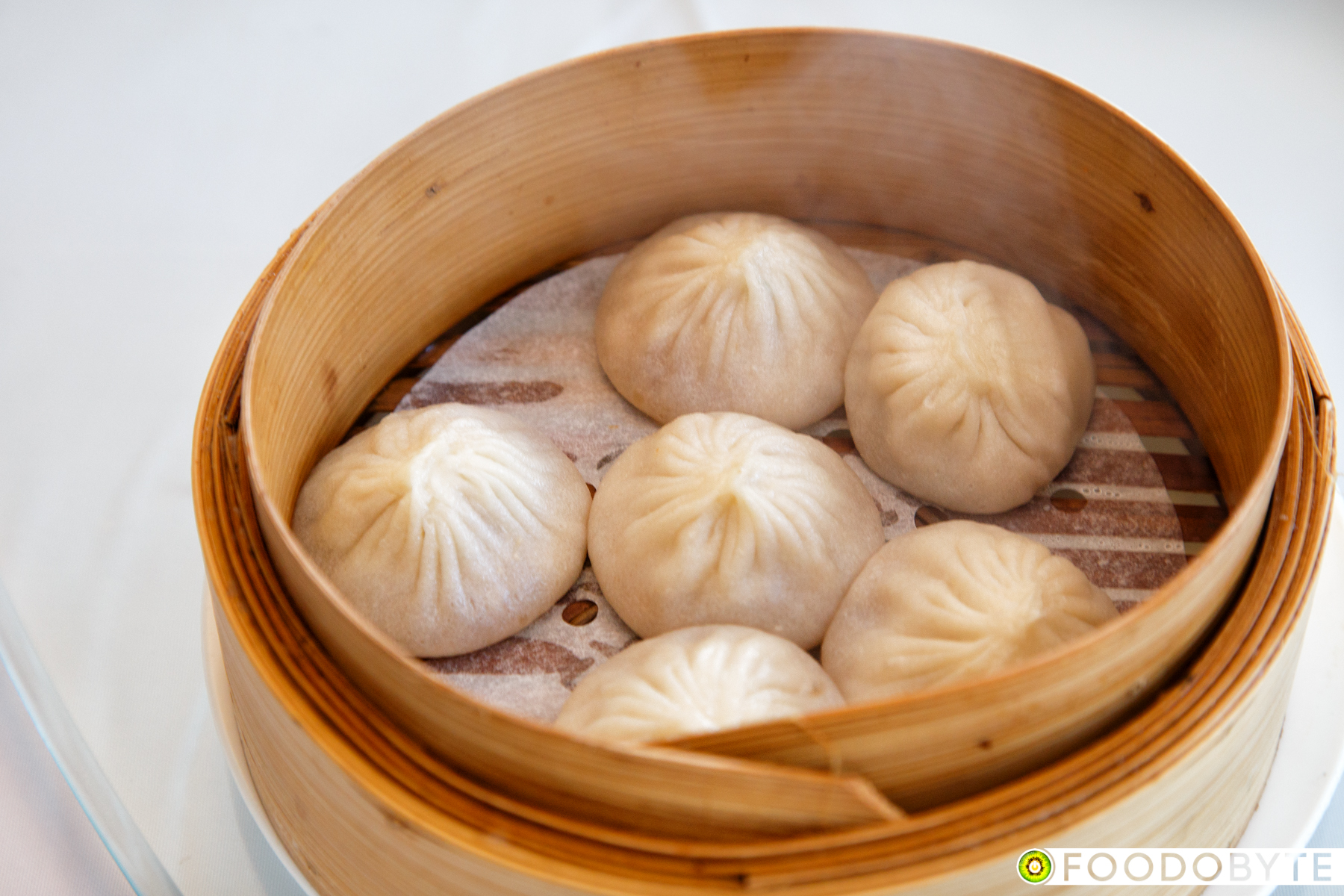 We kicked off the meal with some steaming Xiao Long Bao. It was a great classic. The skin wasn't too thick and held the hot soup very well.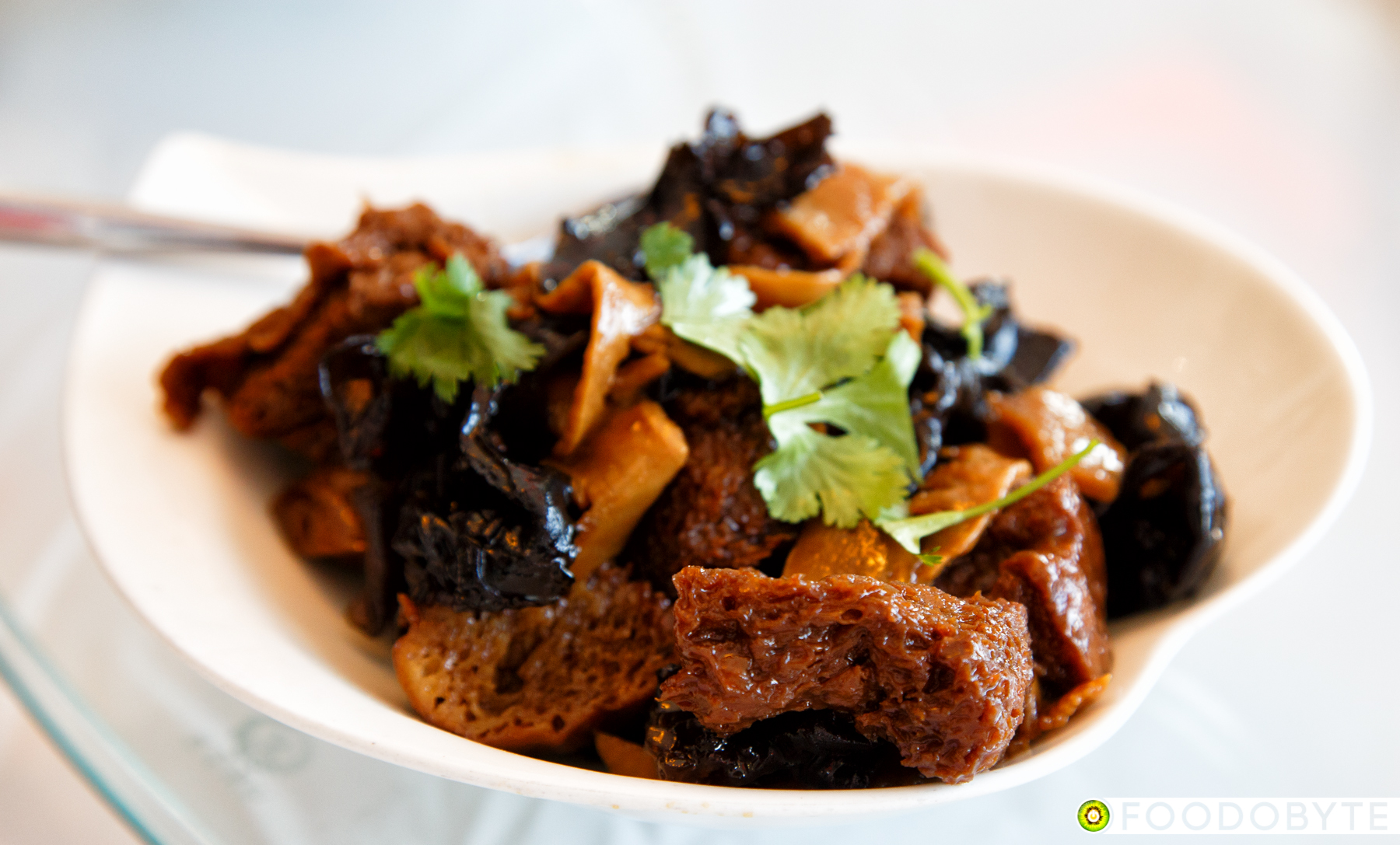 Then we had a trio of cold dishes: Soy-Braised Kaofu Bran, Traditional Shanghai Smoked Fish, and Sautéed Black Fungus.
Gluten-free people beware. Kaofu is actually braised wheat gluten. It's literally a dish of gluten. The sauce was quite sweet, and was soaked up by the gluten. There was also black fungus, which added a crunchiness to the mix of textures.
Like the gluten, the smoked fish was also slightly sweet. Since it was served as a cold dish, the meat reminded me of the sweet Chinese pork jerky.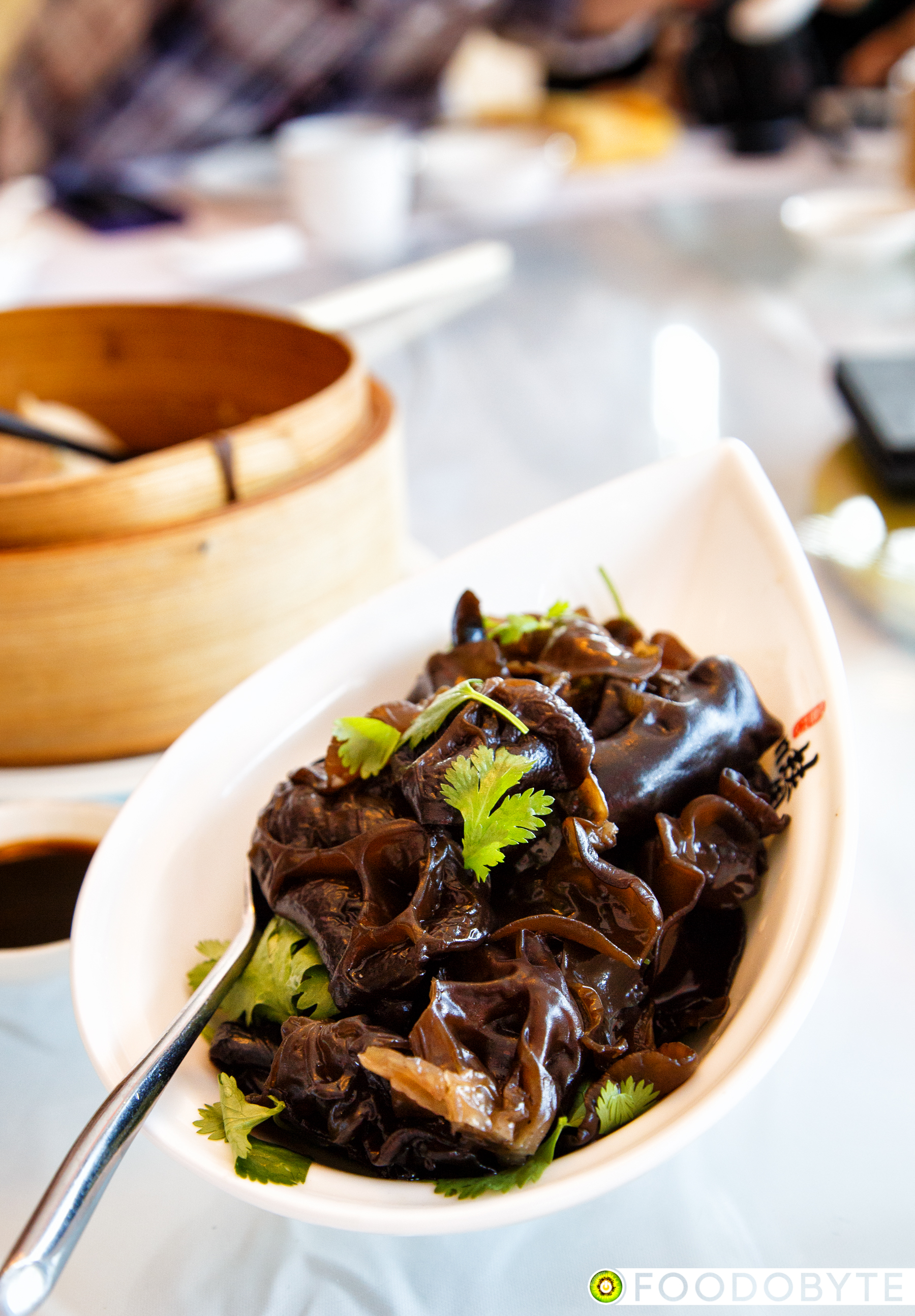 Of the three, I enjoyed the Sautéed Black Fungus the most. It was simply, really crunchy and mildly spicy due to the hint of horseradish.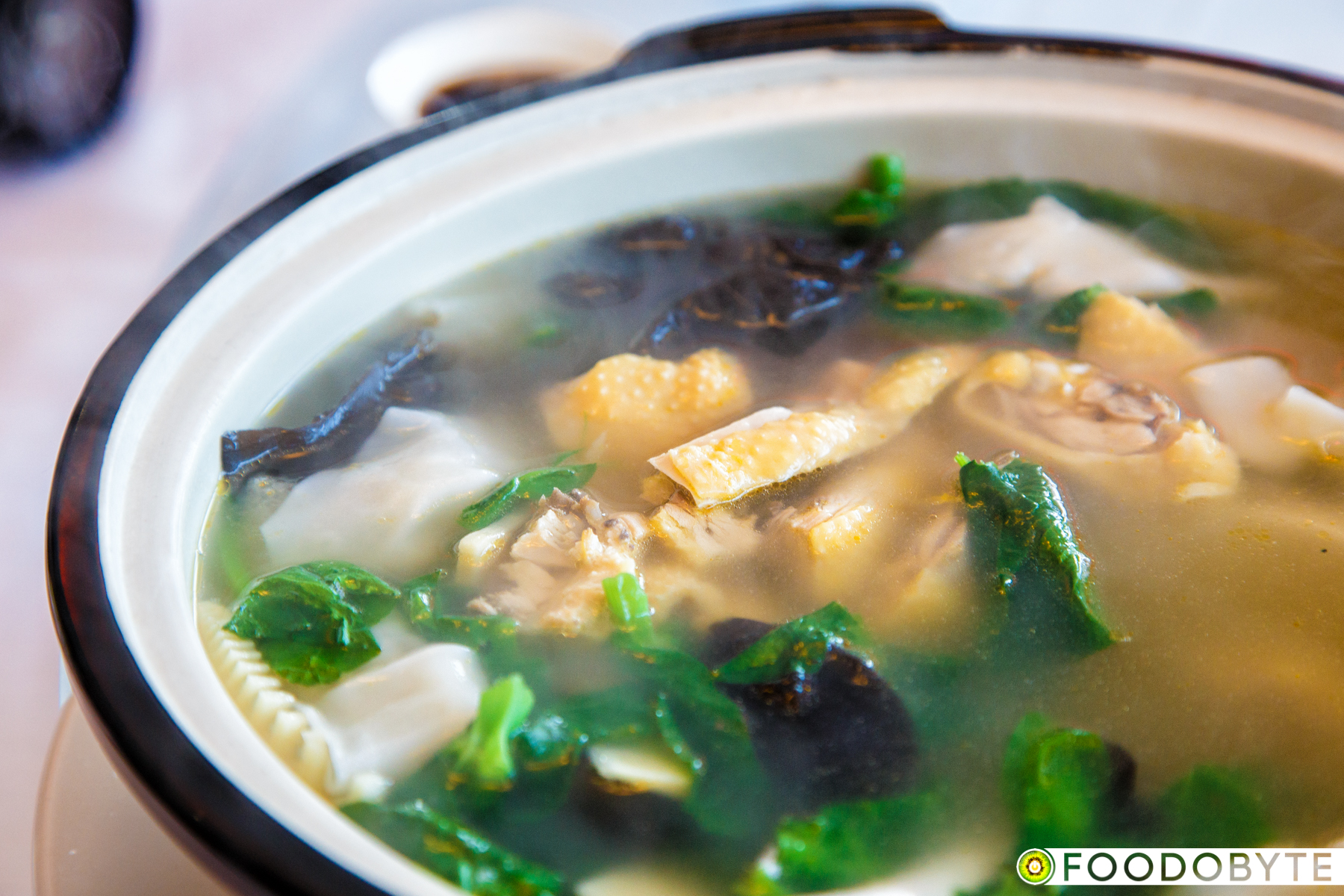 What's a Chinese dinner without soup! The Clay Pot Wonton Chicken Soup had pea shoots, free-range chicken, black fungus, wontons and more. It seems like Nu really likes their black fungus! I do too :)
It was a yummy tummy-warming broth that was clear, light and not overly salty, unlike many other wonton soups out there.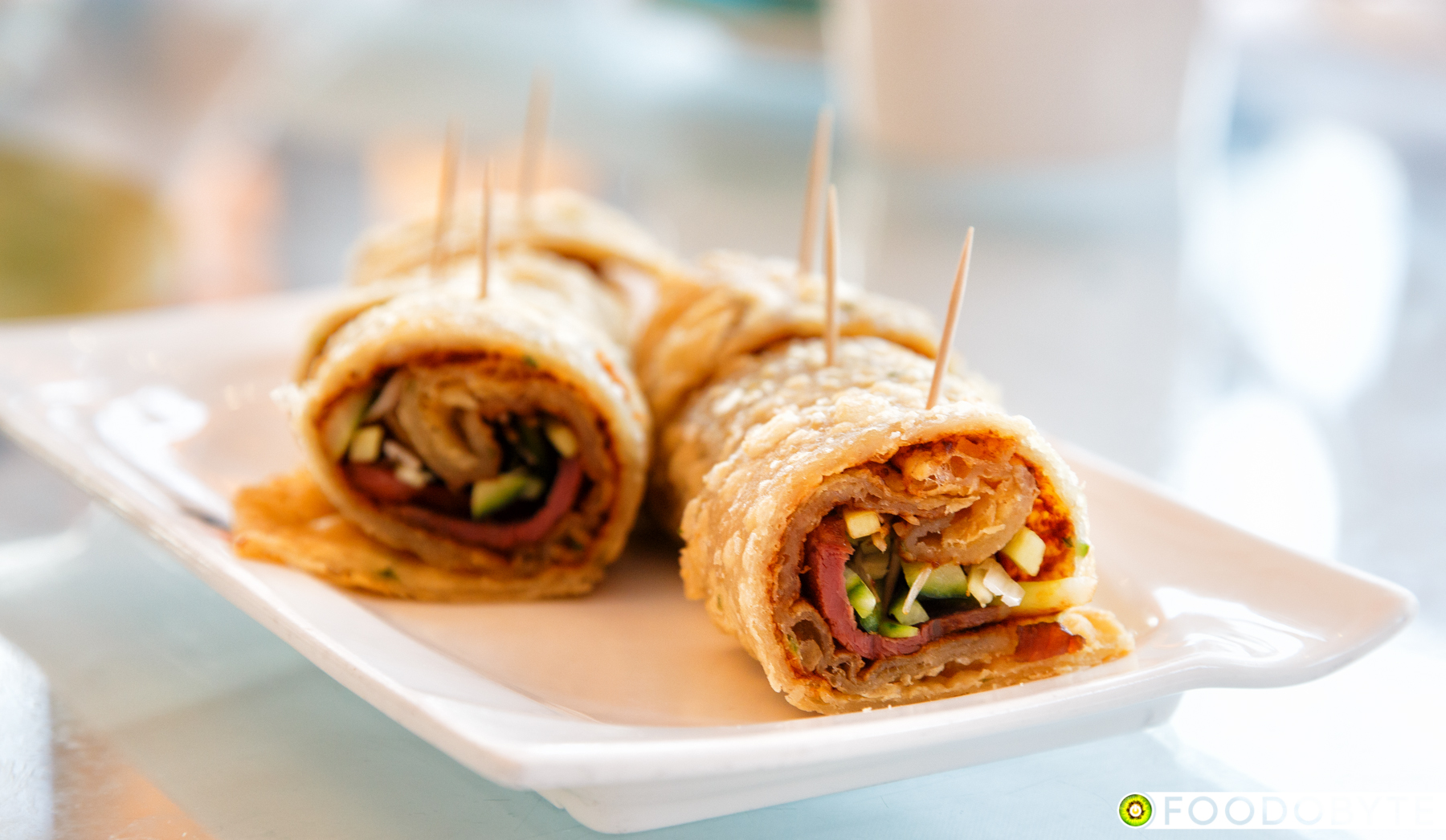 Another classic dish: the Special Beef Wrap. It had a good amount of filling, including beef shank, cucumber and scallions. Thankfully, it wasn't soaking in hoisin sauce – there was just the right amount.
CRAAAAAAB! The BC Dungeness Crab was piled up high on the dish. It sat on a bed of rice cakes and blanketed with a glistening sauce. I'm not the biggest crab fan because of the meat-to-shell ratio, but it was okay.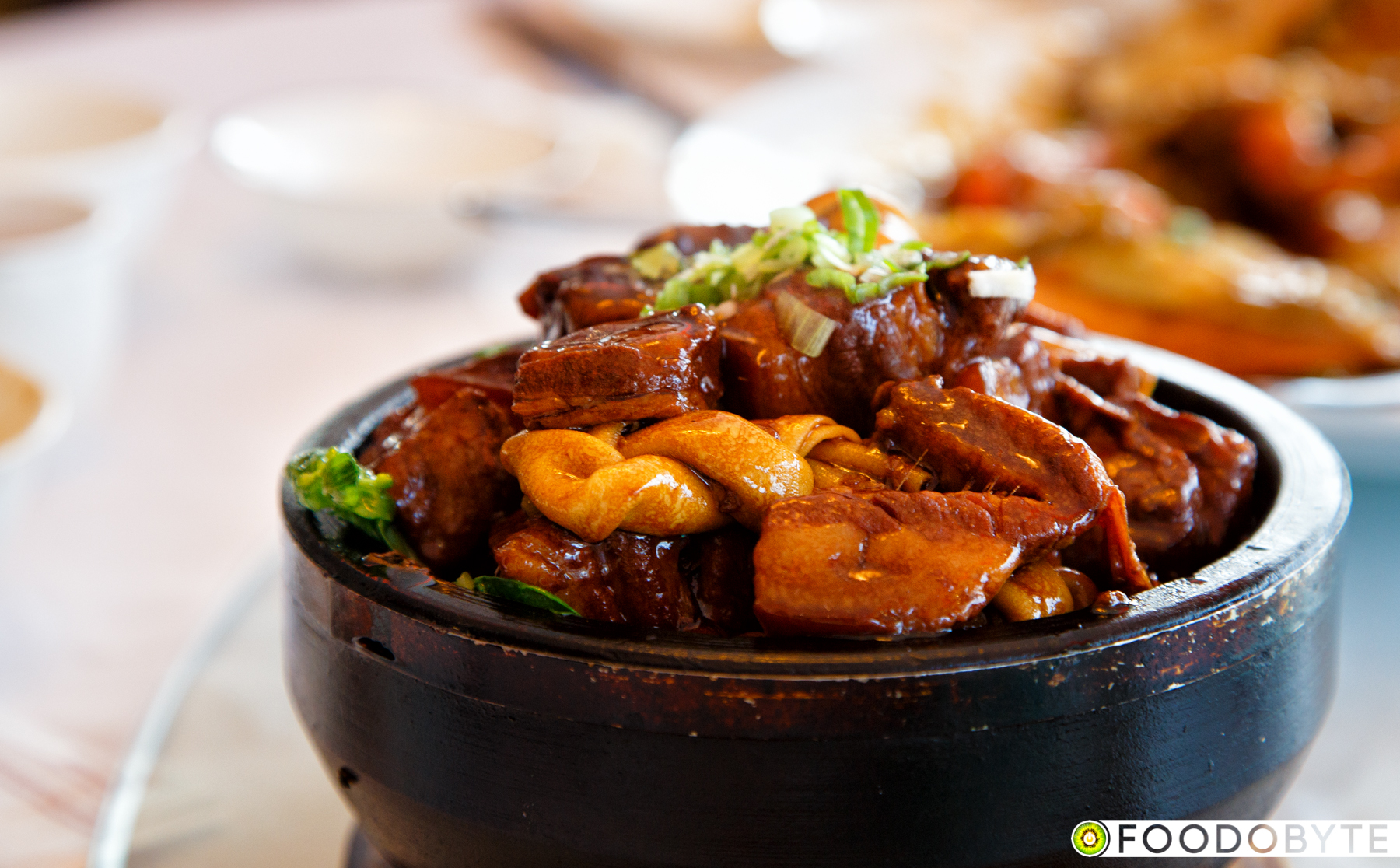 The Stone Pot Braised Pork Belly Shanghainese Style came bubbling next. Naturally, the pork belly had thick, alternating layers of meat and fat. I decided to skip on the fat this time around, but the meat was still enjoyable and flavourful.
I enjoyed the Steamed Silky Tofu with Seafood. There were chunks of shrimp, scallop and squid. I only wish that I had a bowl of rice to mix this with!
The Zhenjiang Style Ribs had a decent amount of meat on them. They're made with a slightly sweet rice vinegar.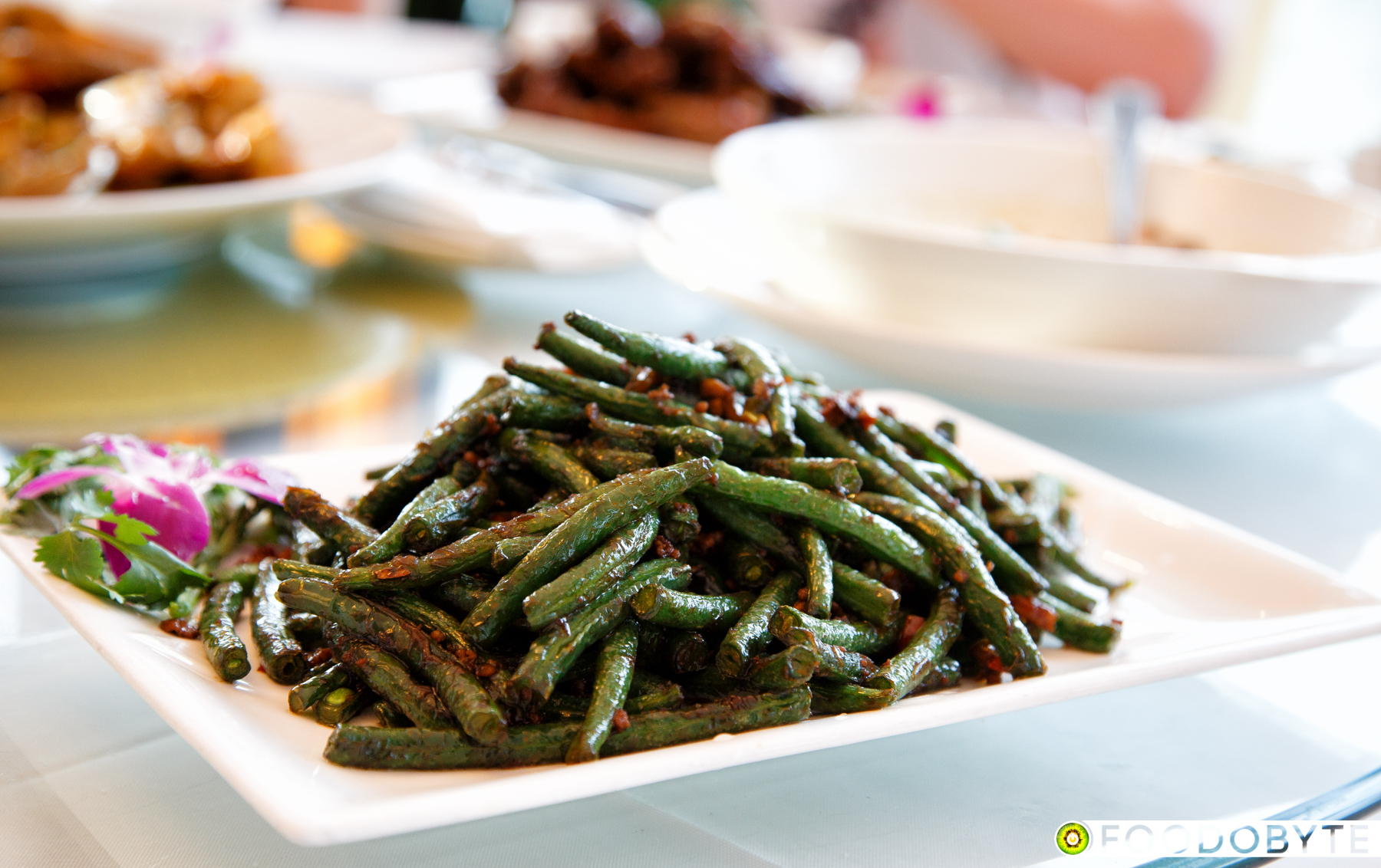 The Fried Green Beans with Minced Pork were forgettable. Overcooked and over-greasy. Definitely not my preference for veggies.
The Szechuan-Style Boiled Fish looked like a bowl of lava, but was surprisingly not too spicy. It still had the numbing effect you'd expect, but the dish was still very enjoyable.
I only had the drumstick of the Xiang Jiang Tea Smoked Duck because I usually find breast meat quite dry, especially if it's fried. It was nicely seasoned without being greasy. I didn't quite understand the buns… To me, it would just seem to dry with the meat alone.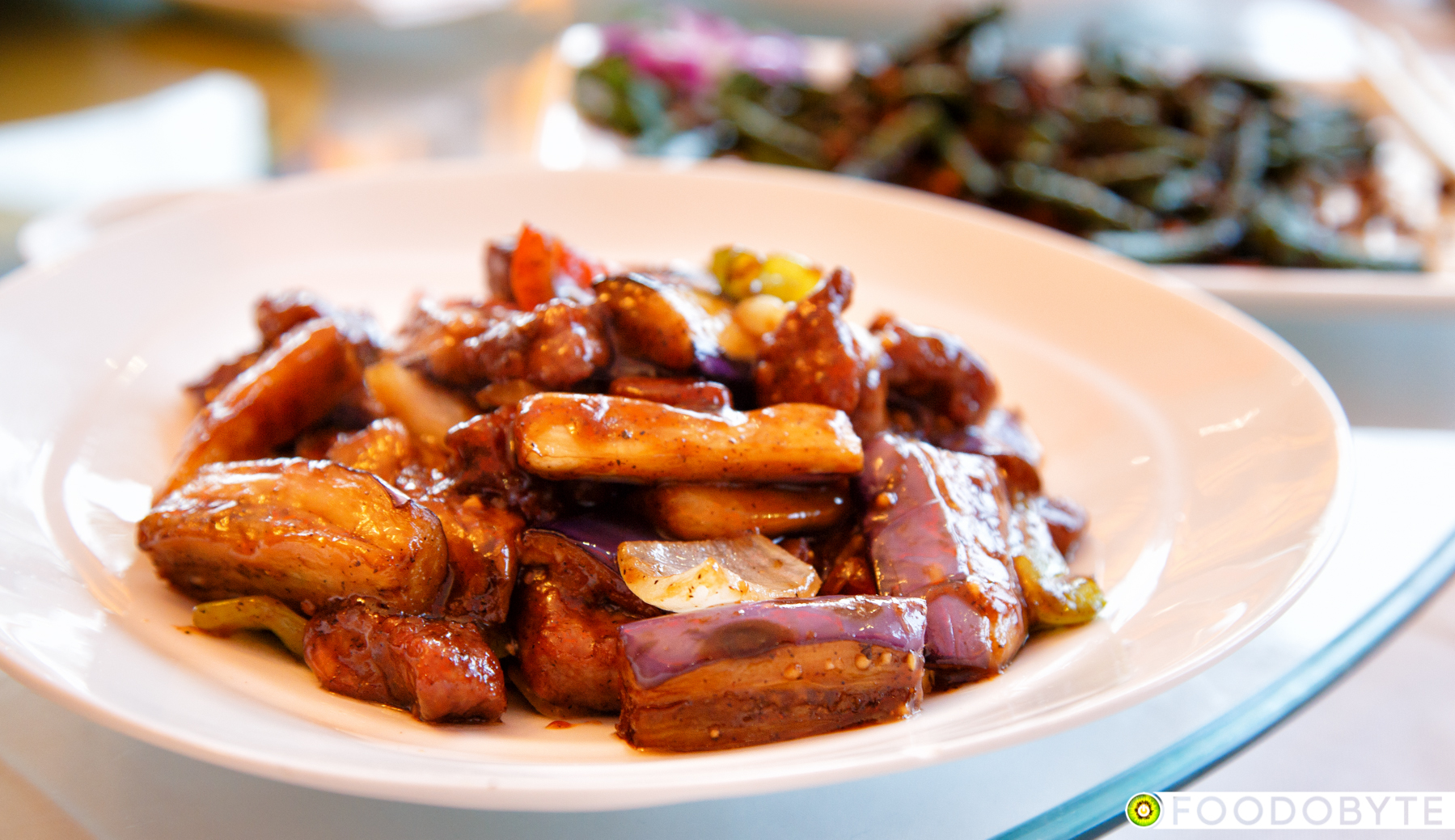 Last meat dish… talk about protein overload! The Black Pepper Beef was okay. It's the typical Chinese beef that doesn't really have the real texture of beef. It had a slight chewy, but mad grease. The eggplant was good though.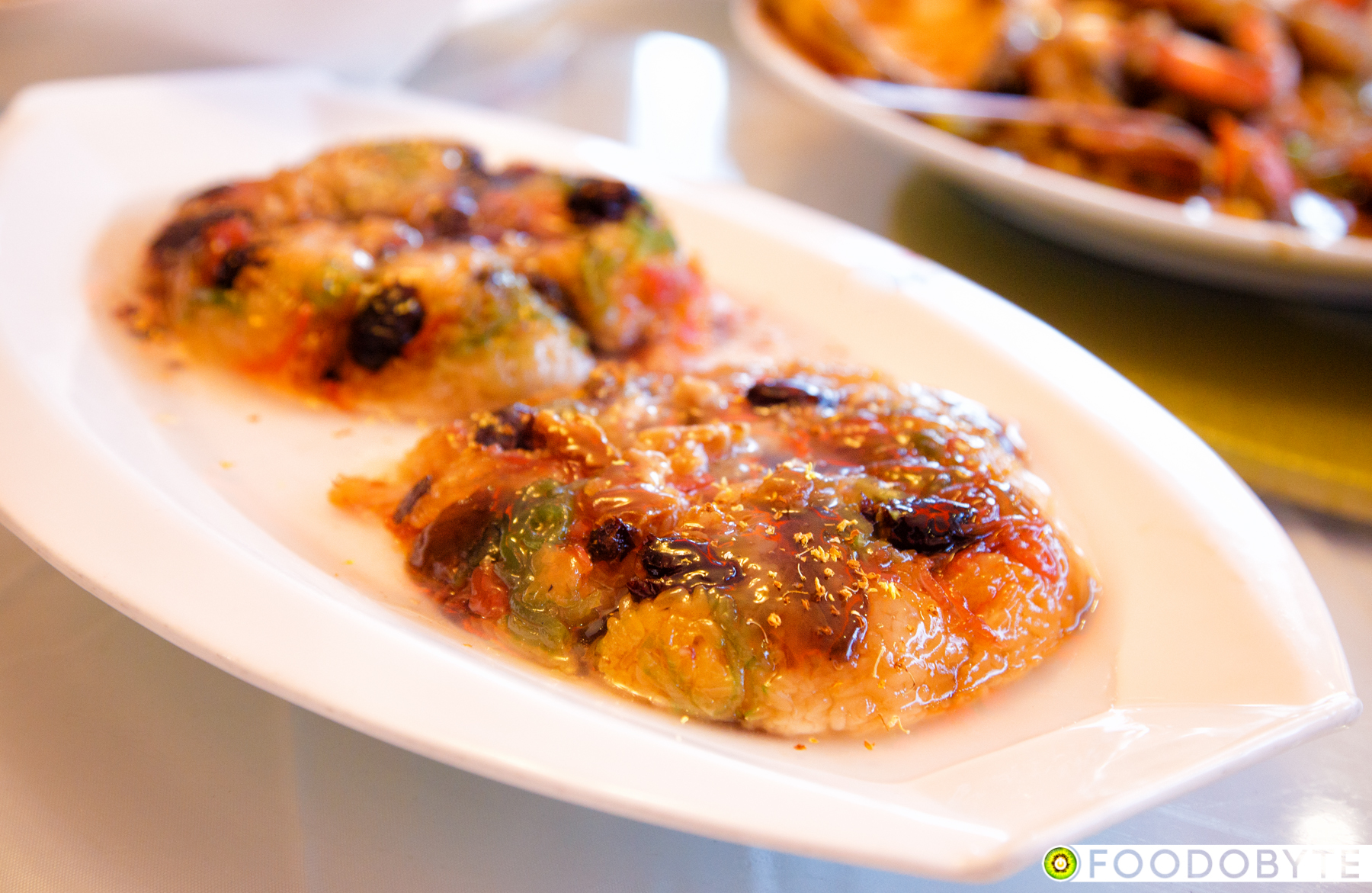 To cap off the dinner, we had the Eight Jewel Sweet Rice. It was essentially glutinous rice with dried fruit and a red bean filling. I'm guessing it's called Eight Jewel because there was eight different sources of sugar. It was super sweet… I only had a couple of bytes… any more, I would've become Type 9001 diabetic.
Overall, the dishes were either hit or miss. But it was a fun dinner nonetheless!
---