* Cover photo is credited to Wes_AW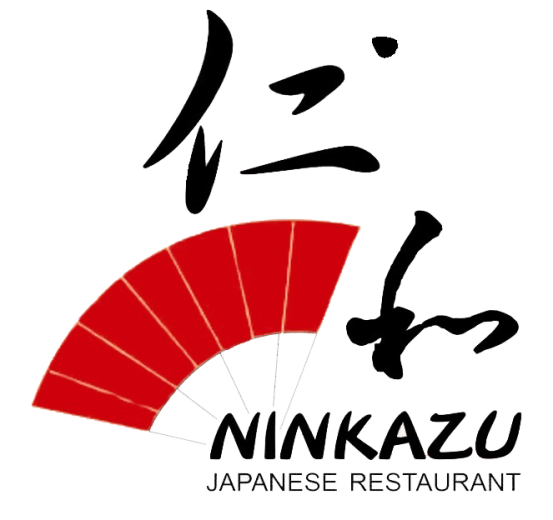 After all the Boxing Day craze, Mama Grace hosted her birthday party at Ninkazu Japanese Restaurant in Richmond. I typically avoid AYCE… but since it was her birthday, I made an exception – for the last time. Before I begin my mini rant, I must apologize for the utter lack of photos – the food simply disappeared too quickly to snap any decent shots.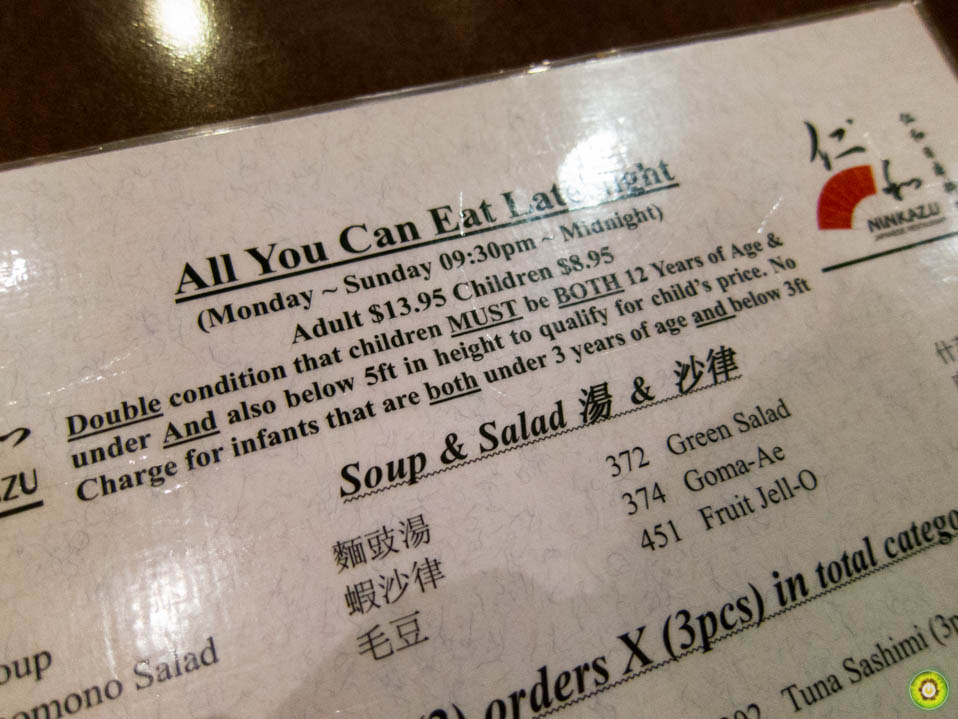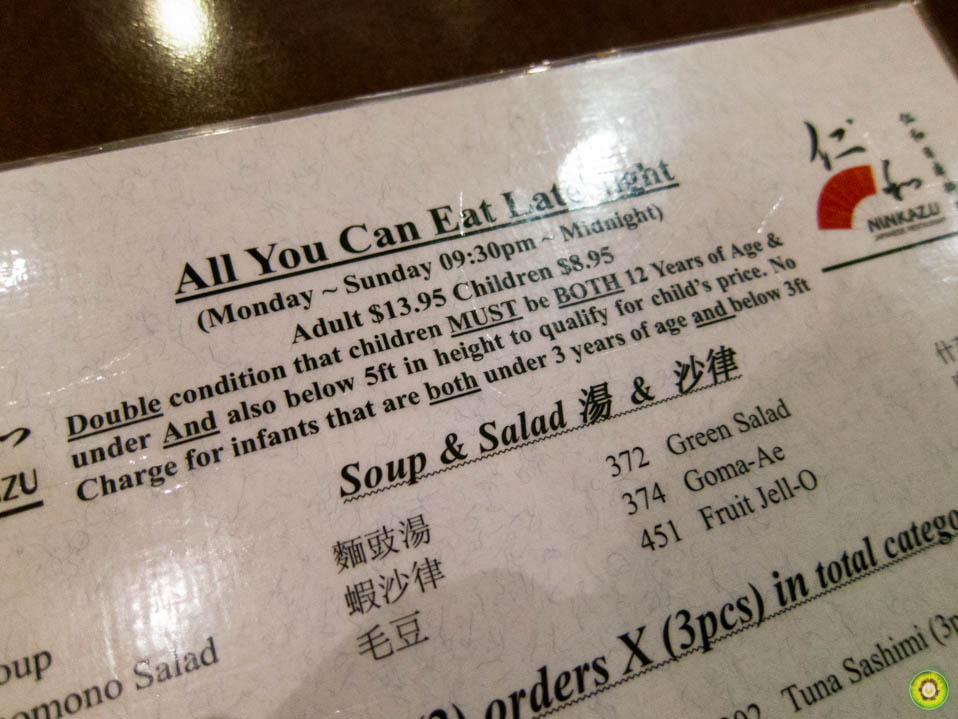 We made reservations for 9:30pm, which turned out to be a shrewd decision as the restaurant was packed for its Late Night AYCE priced at $13.95/adult and $8.95/child… who had to be both 12 years old and under 5ft. Seriously? When did restaurants begin to discriminate based on height?
Anyway, here's a list of the things that irked me greatly:
+45 minutes for our first order to begin to arrive.
Sashimi took 1.5 hours, even though all the other tables were served promptly.
Waitress asked us if we wanted our sashimi sliced… what?
Tuna was still frozen – so cold that I immediately spat it out once I bit into it.
Waitresses had the audacity to say that we ordered too much, even though we barely ate anything (b/c so little food showed up).
Majority of our food came within the last 45 minutes before closing.
Our dinner took 2.5 hours… AYCE? More like All-You-Can-Sit.
Beef short rib was 90% fat.
Sashimi was crudely sliced into small, thin pieces. There was also a max of 6pc/person.
Surf clam nigiri had sand in it.
Other large parties left before we even got halfway through our meal.
The skin of the chicken teriyaki tasted gross.
Mainly got full from drinking tea.
Needless to say, I'll never return to Ninkazu or any AYCE for that matter. Nuh uh. And honestly, AYCE is not cheap. For the same price, especially for large parties, you could enjoy a high-quality meal where you wouldn't feel compelled to stuff your face so that you get your money's worth.  One of my favourites is Charcoal Sushi & BBQ, which is also located in Richmond.
Final Bytes
Just don't go.
Foodobyte's Rating

---