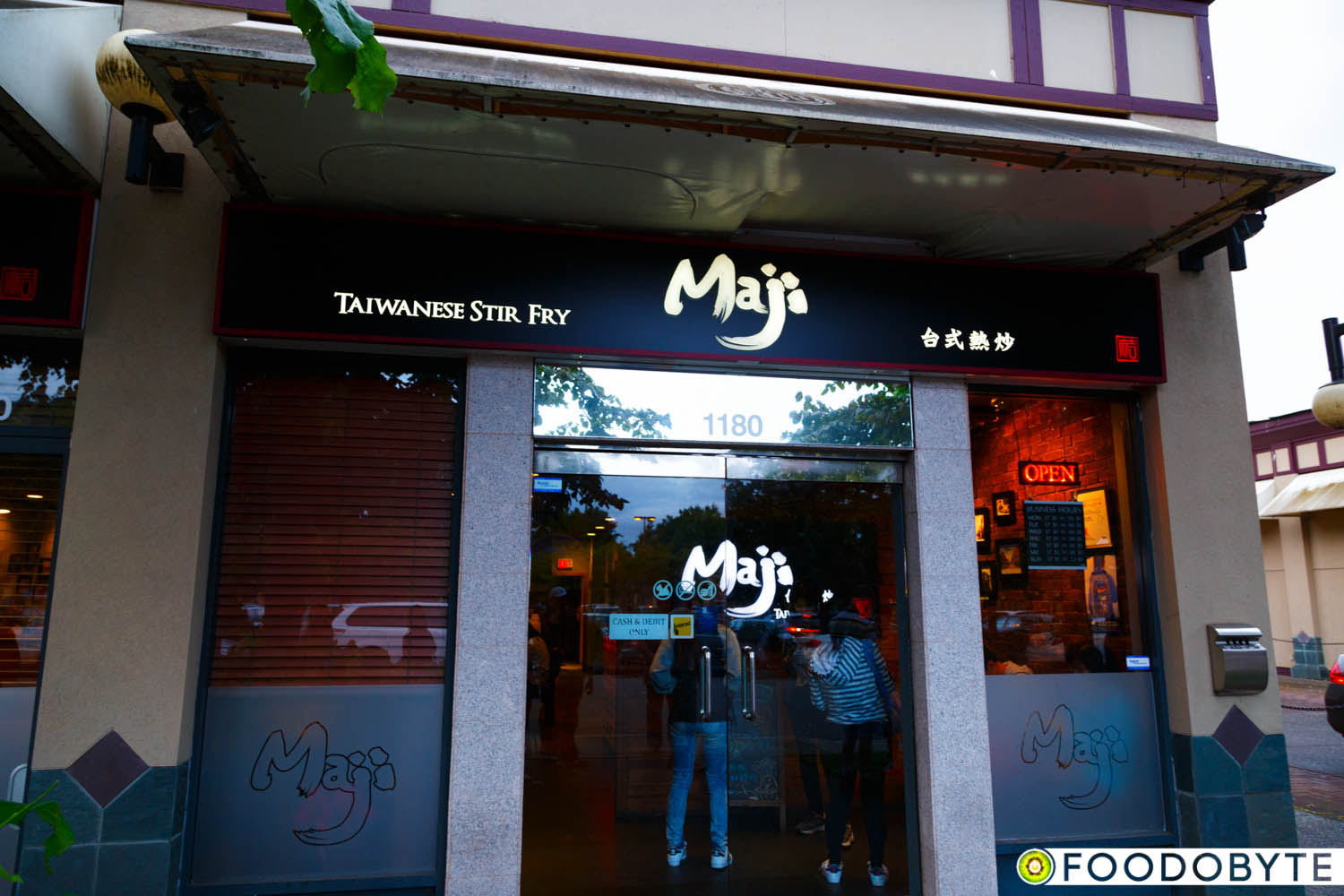 Back at it again with the Chopstick Fest crew! This time, we're feasting at Maji on Alexander Road in Richmond, aka EAT STREET (not the TV show). Some of my friends have recommended this place to me before, so I was really excited to finally try it. Maji serves up awesome Taiwanese stir fry in a casual space.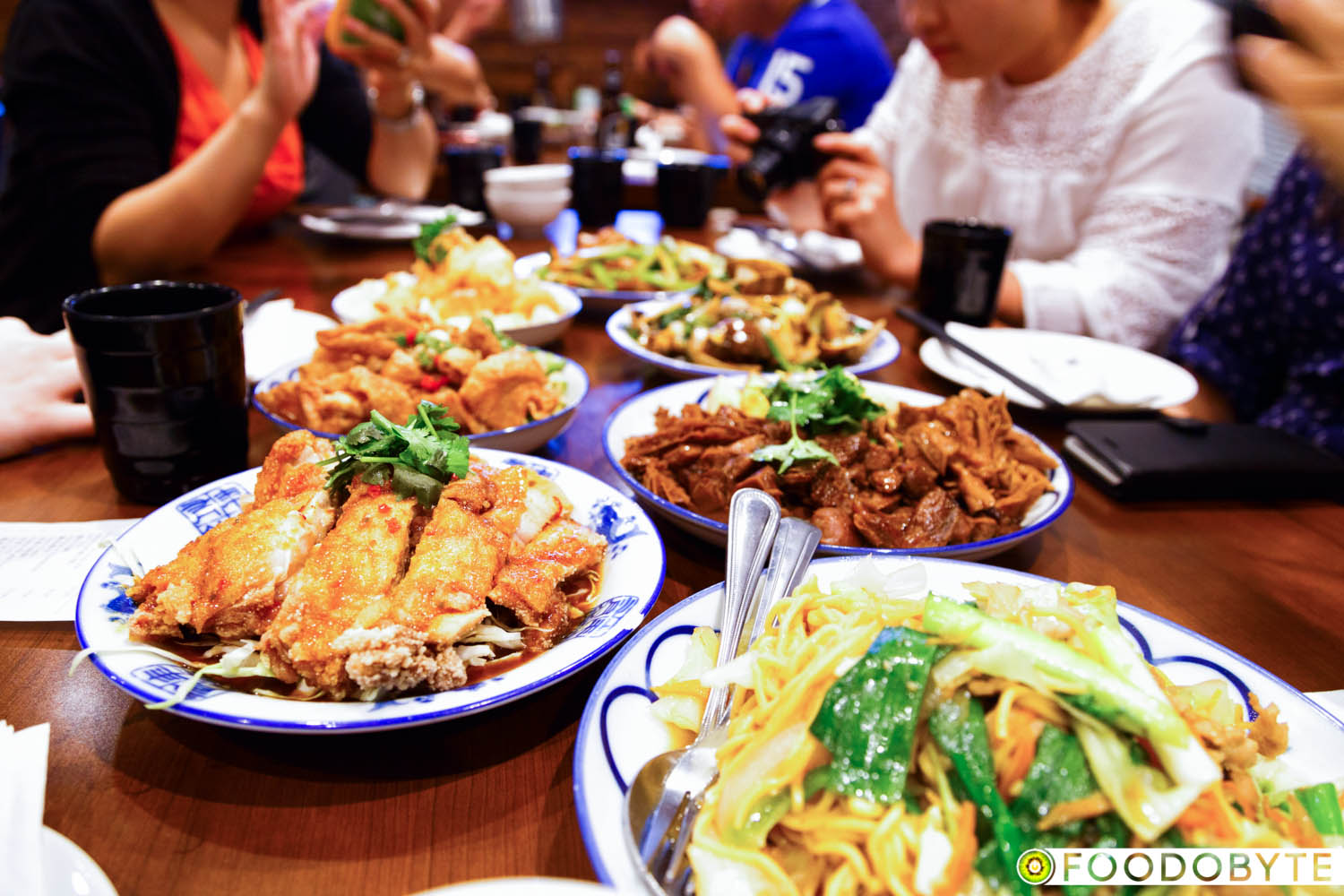 The dishes flew in pretty quick after Kirby and I arrived. We were a little bit behind the others since we parked at Lansdowne because that parking lot… big cars beware! It's packed!
One of the first dishes was the Deep Fried Shrimps tossed with pineapple and a house-special dressing. It was a playful balance of sweet and savoury.
The Spicy Deep Fried Chicken wasn't actually that spicy. Think more like… sweet chilli. It was boneless, so super easy to eat.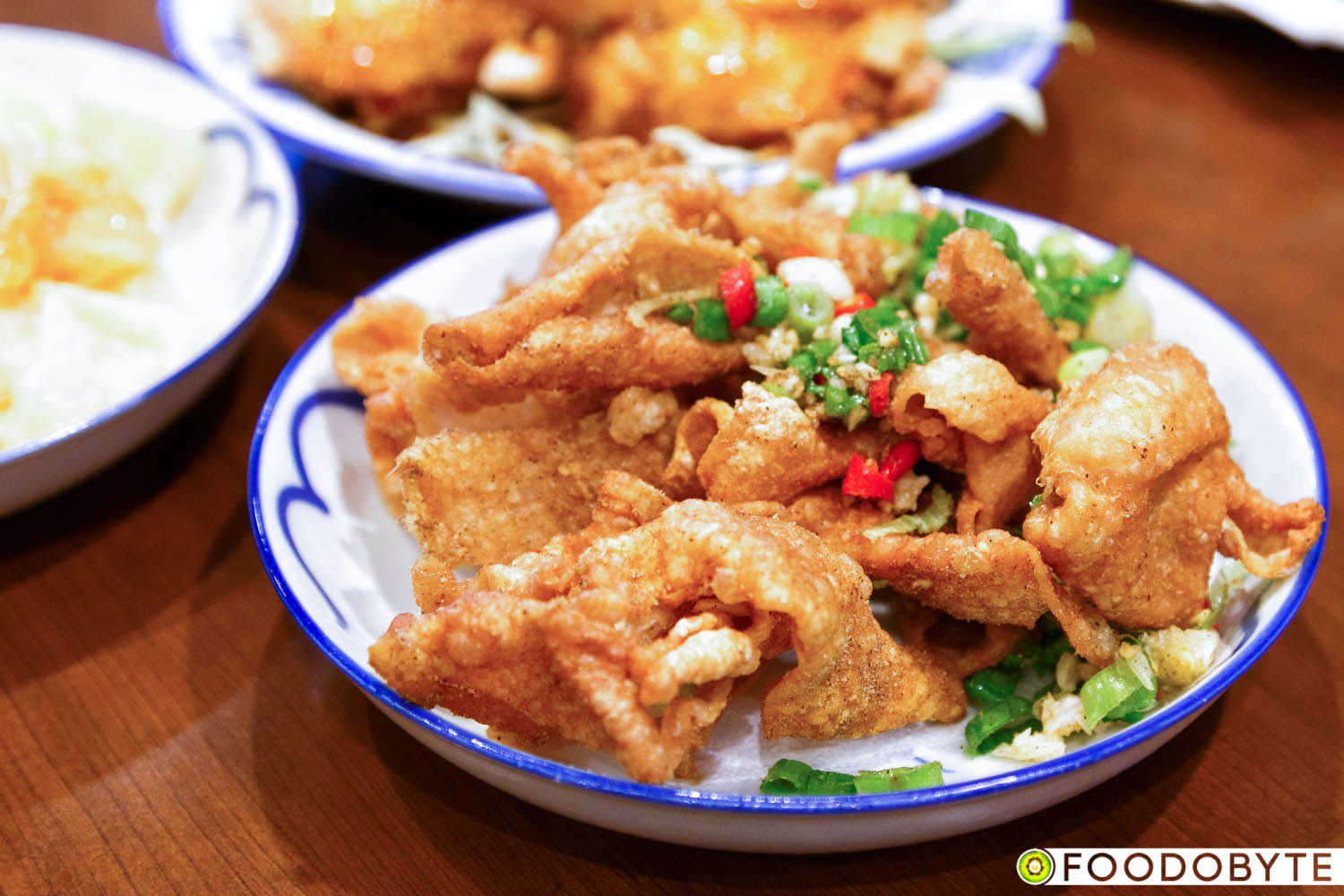 Crispy Chicken Skin. You read that right. This is what you've been searching for all your life. It is here. Here at Maji. Chicken skin – deep fried, simply seasoned with salt and pepper, and toppings with chilli peppers. I can see you nodding at the monitor now… If only Maji could package this, I would pick this over any chips or pork rinds any day. TV snacking would be revolutionized.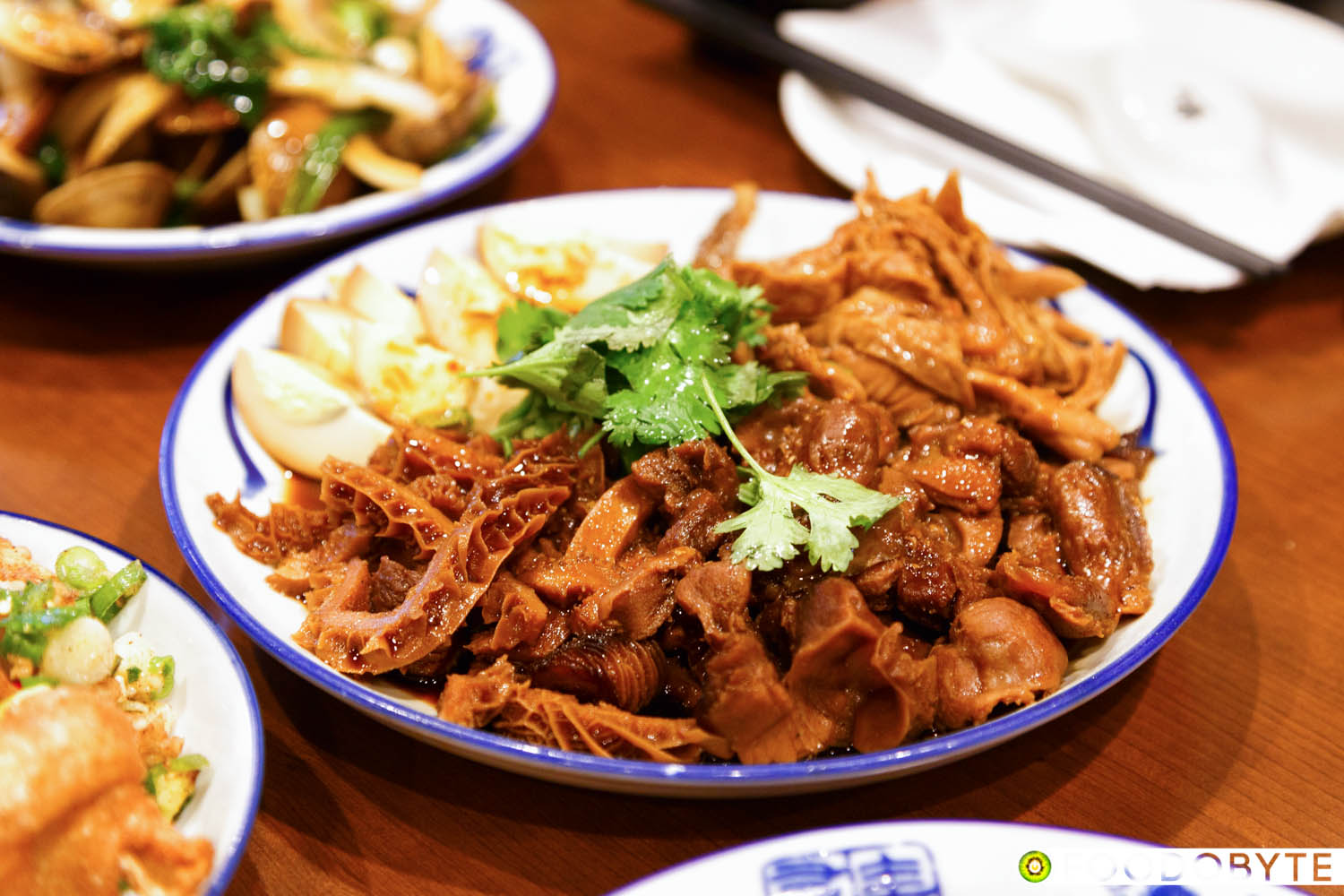 With the Braised Food Platter, diners can select any four braised items, ranging from gizzards to intestines and everything in between. Ours was a selection of eggs, beef tripe, pork intestine and gizzards (I think). Flavour-wise, they tasted quite similar. But not too salty. The biggest difference between the items was the texture.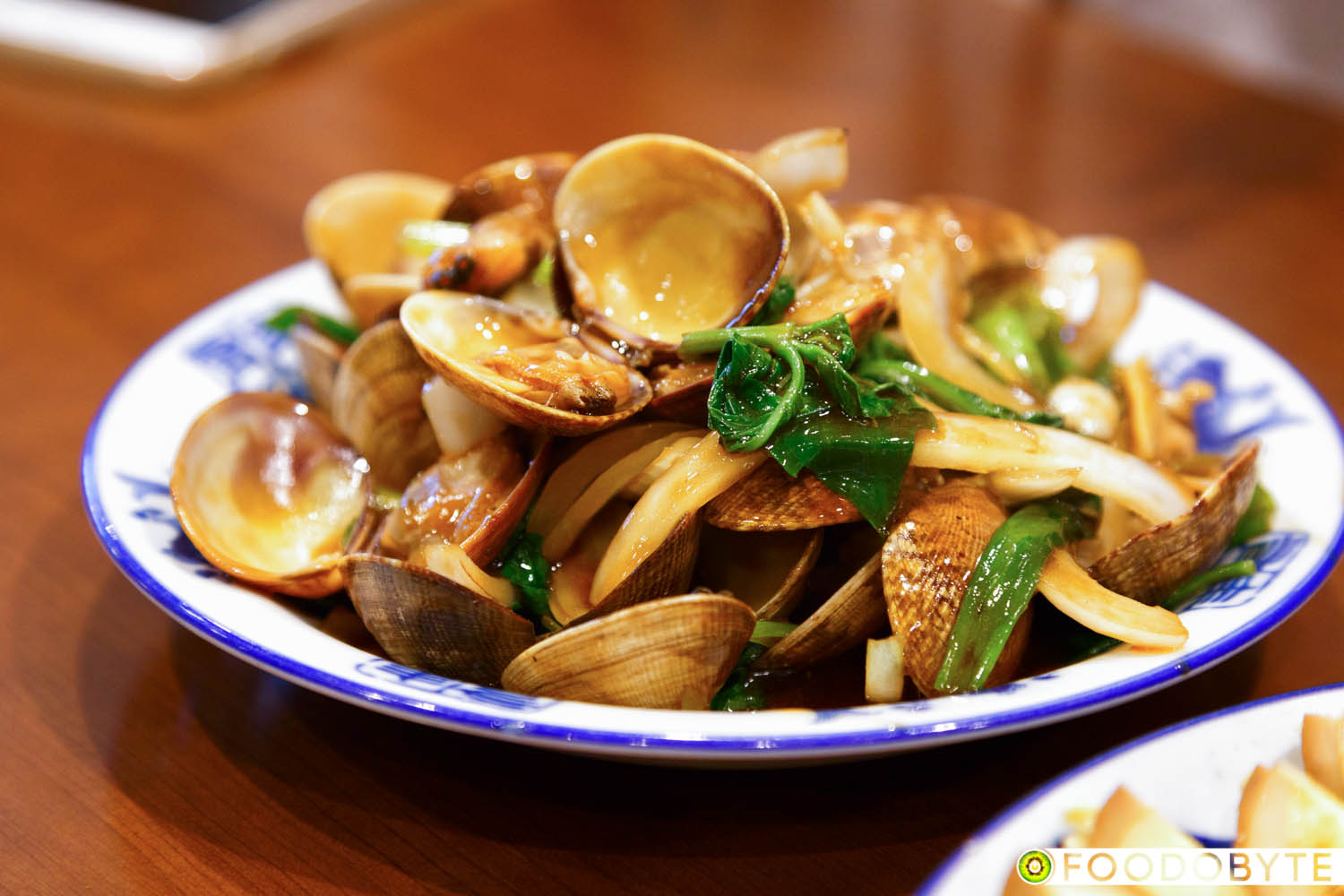 Basil Clams. Simple dish made with garlic, ginger and basil. And most importantly, not sand.
The Taiwanese Stir Fried Noodles used oil noodles in combination with poor, cabbage, carrots and basil. Yum!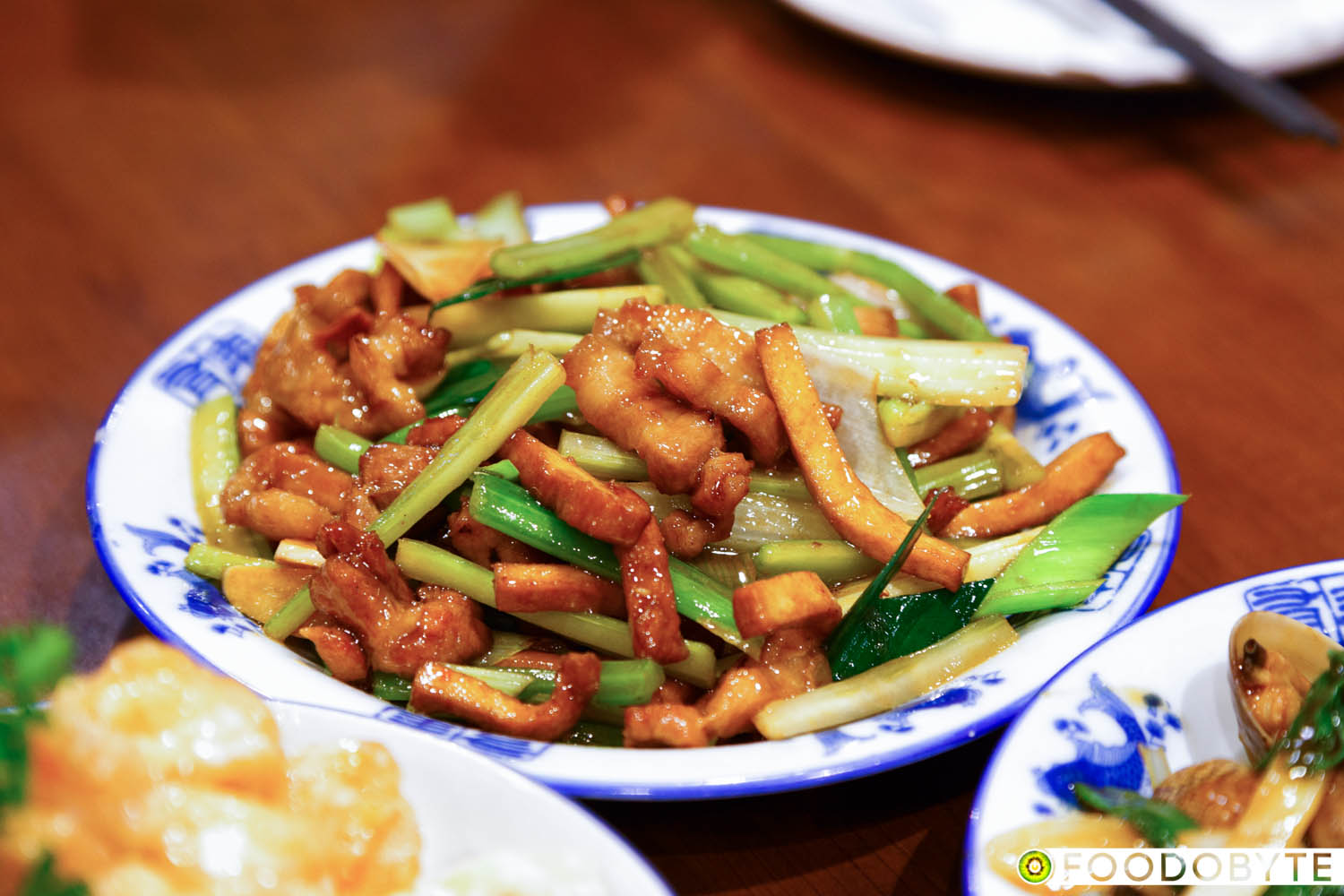 The Hakka Pork and Squid was interesting to eat. Initially, I didn't really know what we were eating because the dense texture of the squid kinda threw me off. Not one of the better dishes, but it was okay.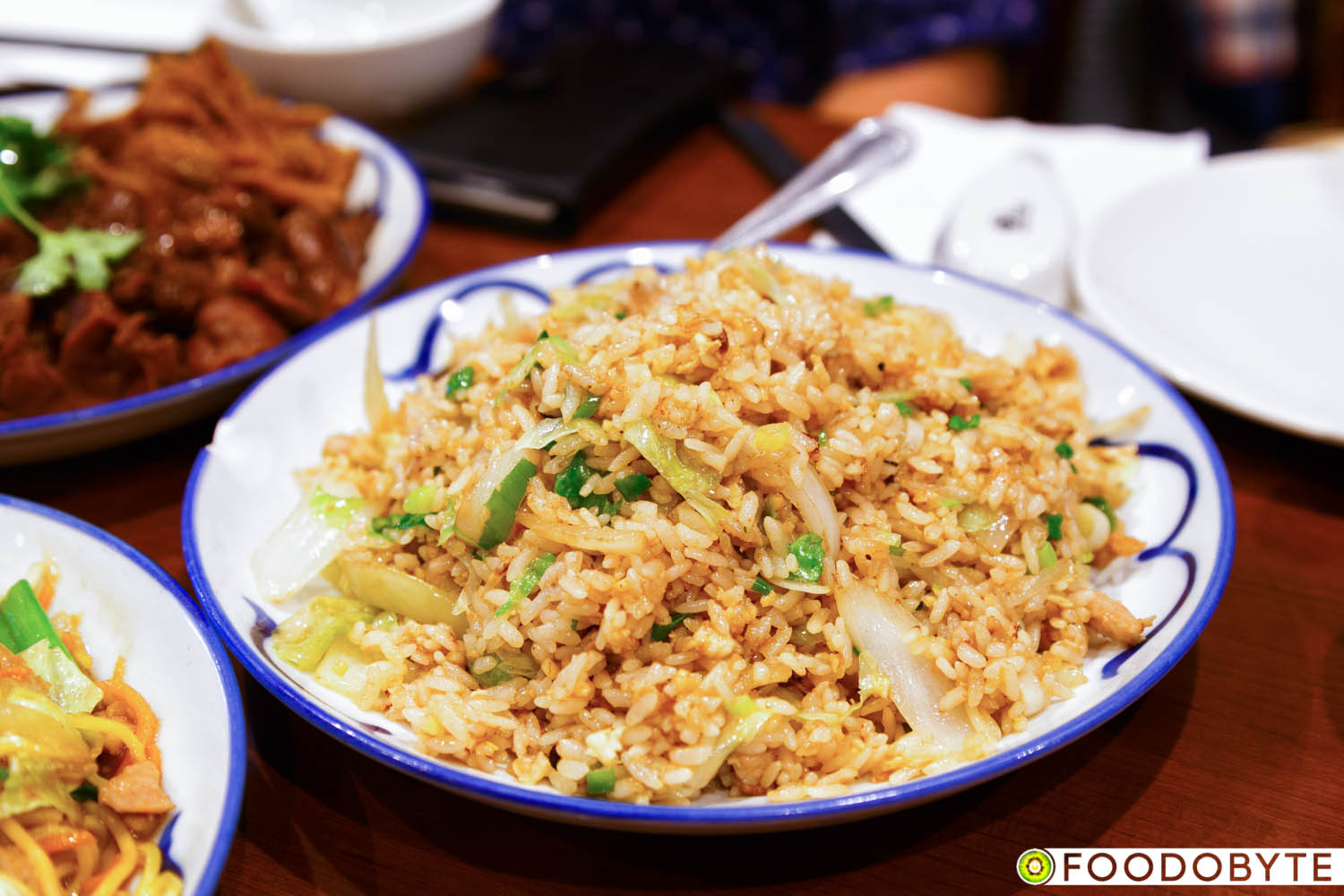 Every asian dinner has to have rice. White rice. Oil rice. In the case, Sesame Oil Pork Fried Rice. It was fragrant, as you would expect from the sesame oil. Again, not too salty, but still well seasoned. I scooped a second bowl :) Good to pair with all the other dishes.
The Dongpo Pork was a beast of a pork belly. There was a relatively good distribution of fat and meat. It was marinated in soy sauce and served with a house-special brown sauce. I stuck to the meat, which wasn't dry.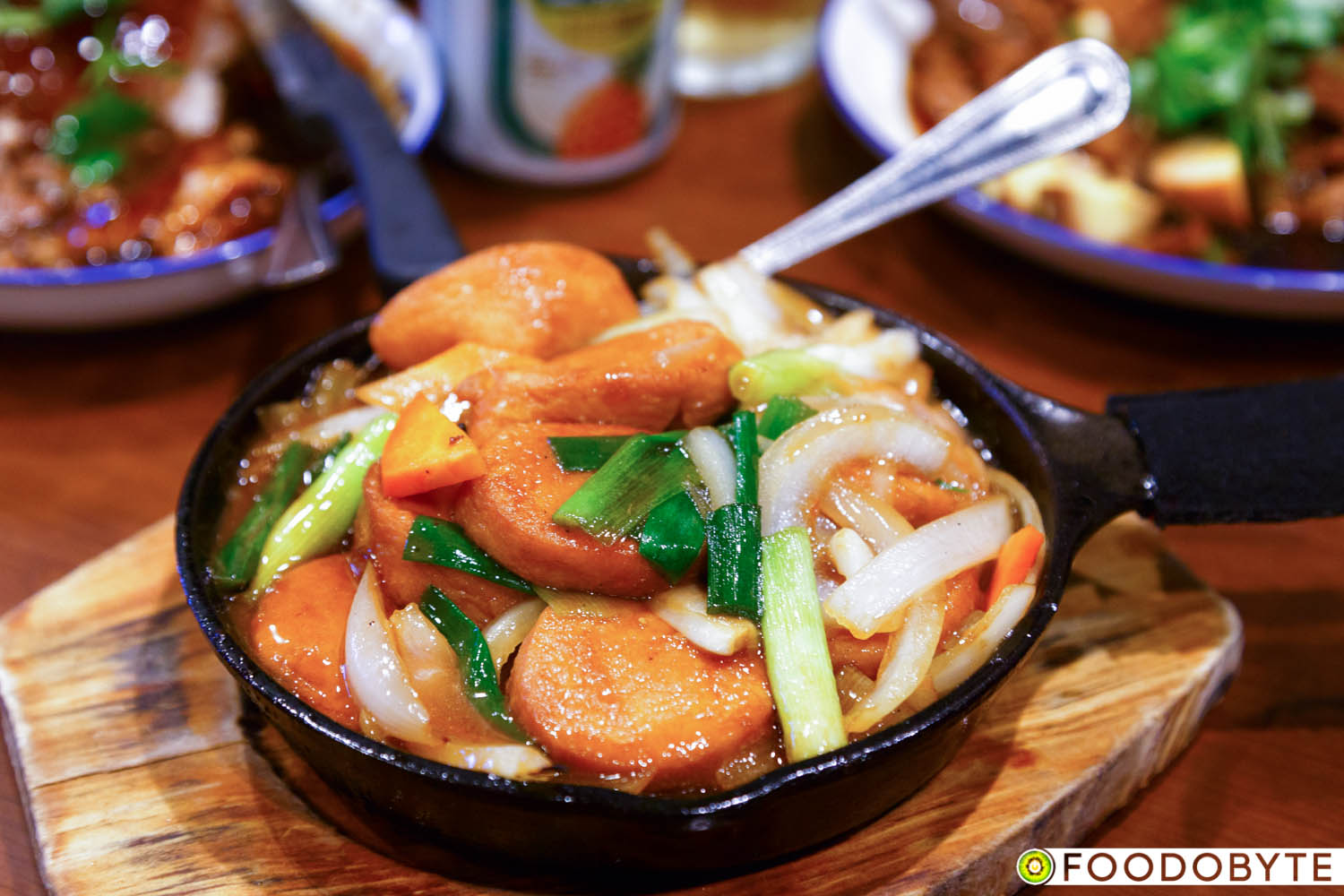 Our last dish was served in a cute little case iron pan: Pan Fried Tofu, served with carrot slices and green onions. They use the eggy kind of a tofu, so it had a lot more flavour and was silky smooth.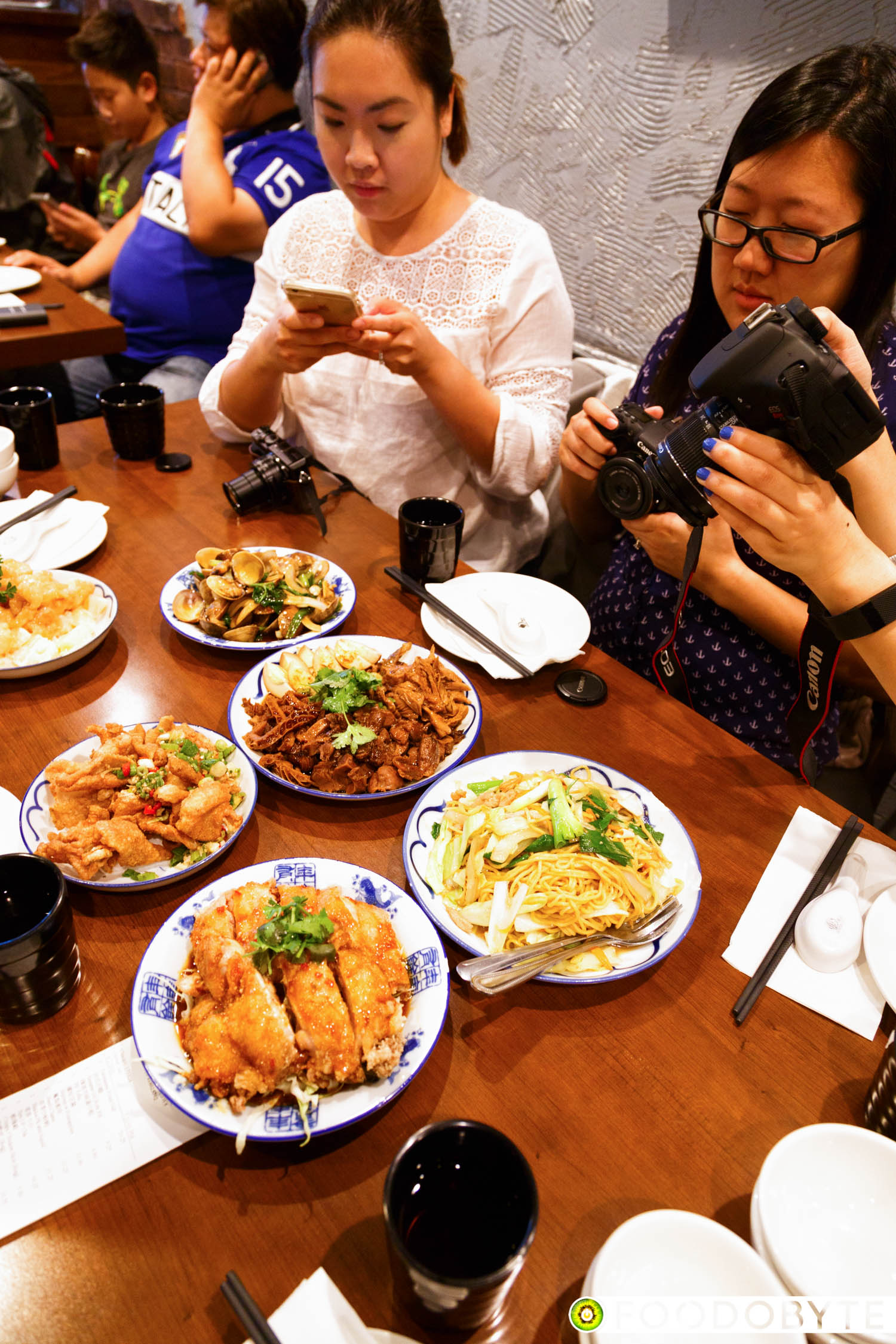 And that's a wrap! Thanks to Chopsticks Fest for inviting us to try out Maji. It was an amazing dinner. To learn more about Chopstick Fest that's starting October 15th, check out www.chopstickfest.com. Think Dine Out Vancouver, but showcasing Chinese cuisine.
Disclaimer: the meal was complementary, but all opinions are my own.
---