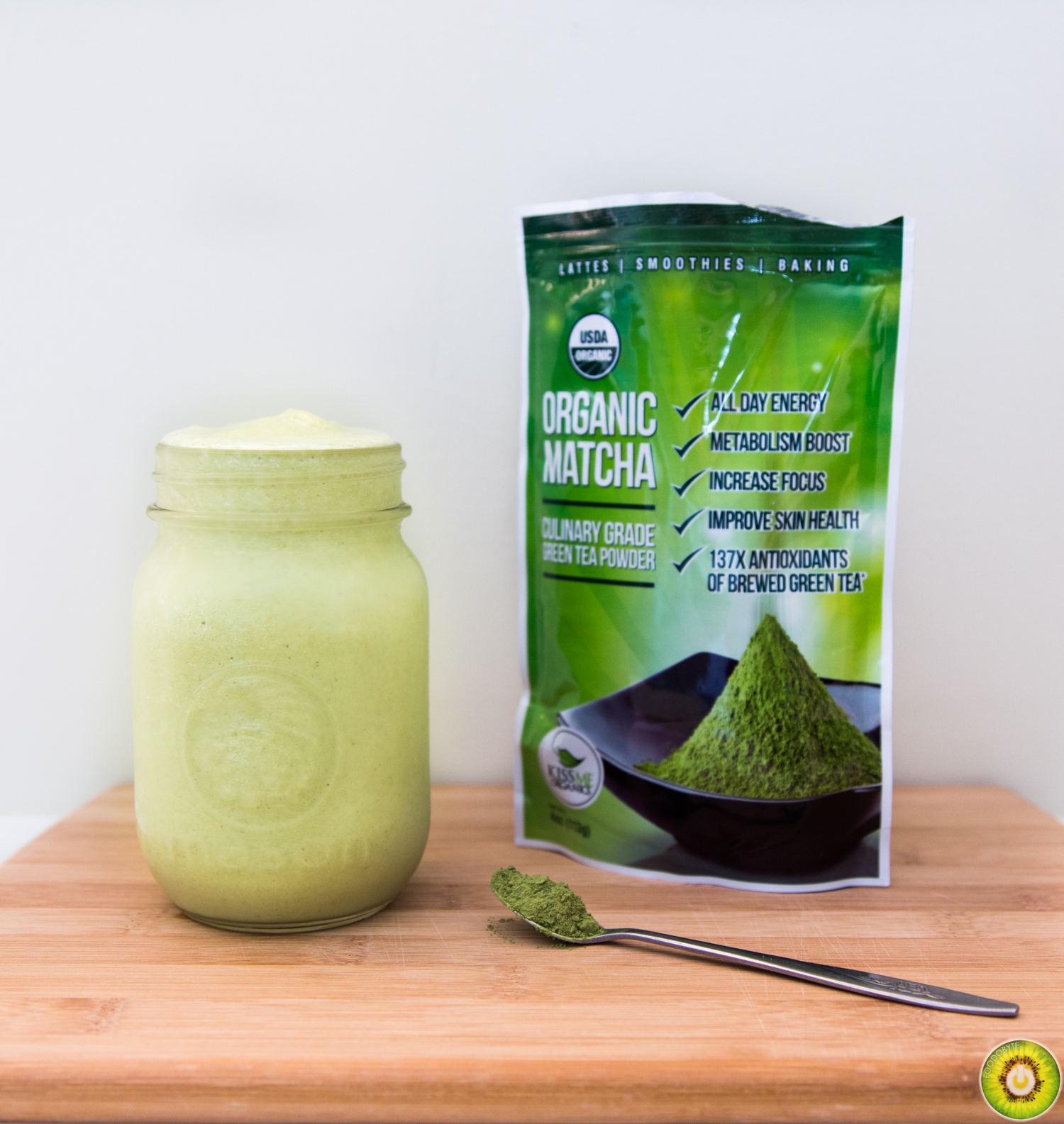 Looks like it's finally summer in Vancouver! What's better on a hot summer's day than an ice-cold smoothie? Nothing, that's what.
Lucky for me, Kiss Me Organics was kind enough to send me a package of their culinary-grade Organic Matcha Powder (aka green tea powder). Once I opened the re-sealable pouch, I was immediately greeted by the pleasant, earthy aroma of matcha. I instantly knew that it was going to be good…
I've always loved matcha in all forms, from piping hot tea to chilling ice cream. Today, I decided to make a Matcha Mango Smoothie with regular milk. You can use almond milk or other alternatives if you're not into dairy. Even with a tiny scoop, the matcha flavour did have a good presence. In retrospect, I would've used frozen bananas instead to allow the matcha to be more prominent (but I didn't have any… sigh). Still, it was super yummy and refreshing on a 22C day (yeah, that's hot in Vancouver).
The great thing about matcha is its versatility. Since Kiss Me Organics gifts buyers with a Free Matcha Recipe Book, anyone can utilize matcha to its fullest potential. Recipes range from matcha breakfasts to even matcha poultry and seafood!!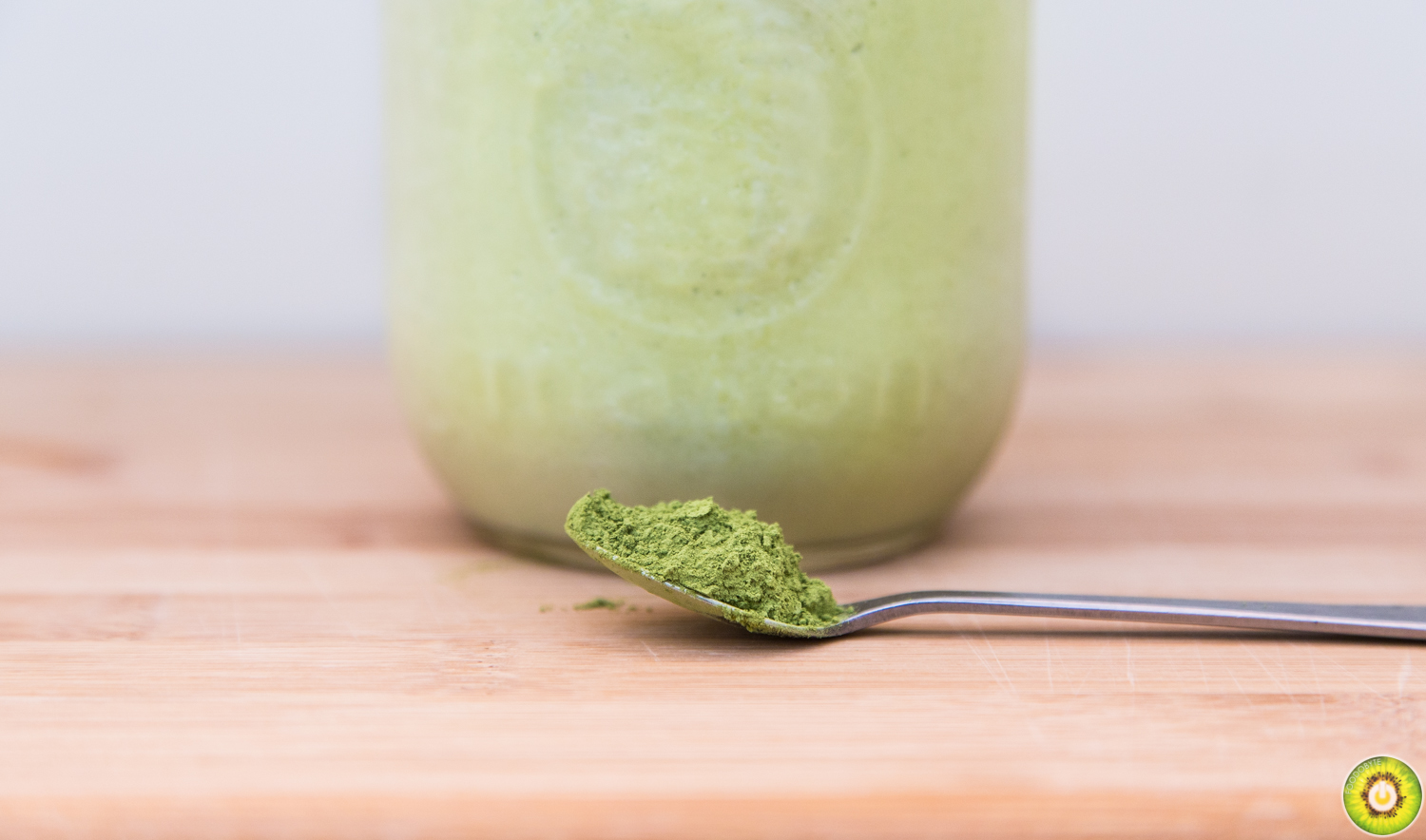 Aside from its great taste, many people enjoy matcha for its health benefits. With a quick search through the Practice-based Evidence in Nutrition (PEN) database, it seems like most studies done on green tea were observational. However, there were meta-analyses of randomized-controlled trials that found green tea to lower total and LDL cholesterol in people with dyslipidemia. Overall, any health claims should be assessed critically. As the packaging states, "this product is not intended to diagnose, treat, cure or prevent any diseases."
That's not to say that I don't agree with some of the statements on the packaging. As matcha does have caffeine, it's reasonable to say that it provides energy, and thereby boosts metabolism and increases focus. Matcha is also a rich source of antioxidants. With that being said, make sure to keep the matcha sealed and stored in a dark, cool and dry place to slow oxidation of the product.
Kiss Me Organics Organic Matcha is available exclusively on Amazon.ca
Disclaimer: Kiss Me Organics sent me a free package of their Organic Matcha Powder, but all views expressed are my own.