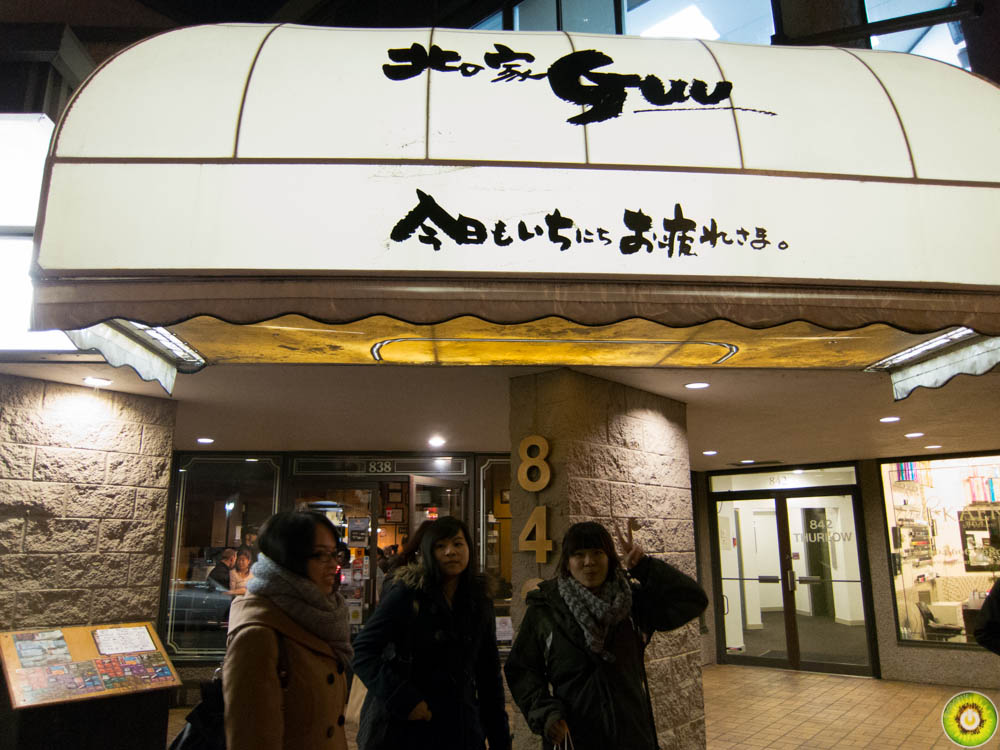 Way back in December, the Agora Cafe exec team had an end-of-the-term dinner celebration at Guu Original! T'was a chilly winters night, so I was really looking forward to indulging in some hot and tasty Japanese tapas. We reserved a long table in the back, and the great thing with having so many people was that we were able to order a greater variety of dishes.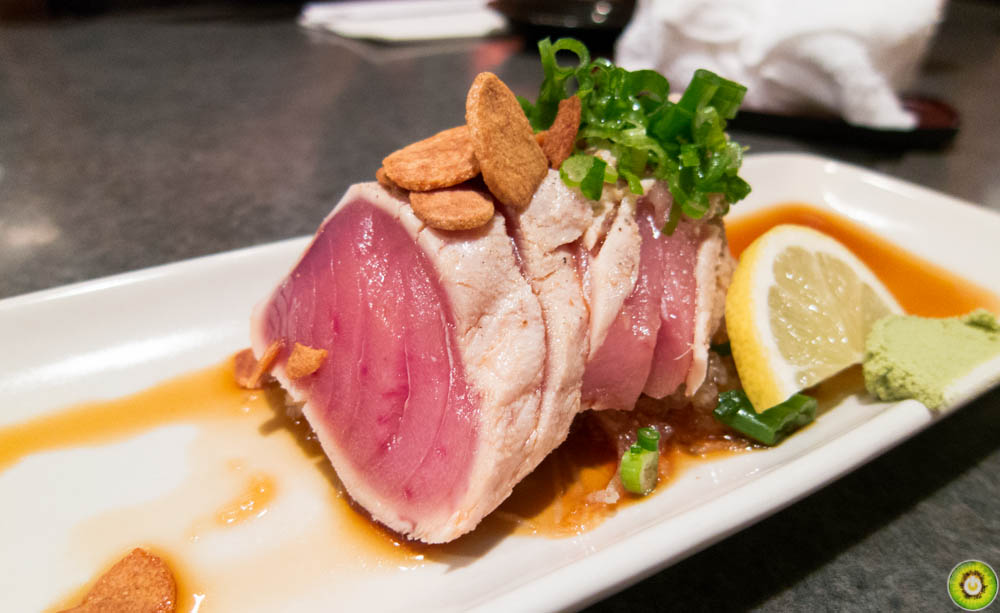 The Tuna Tataki ($7.8) was simple and fresh – one of my all-time favourite dishes because the acidic dressing always kickstarts my appetite.
It was my first time seeing pizza at a Japanese place when we ordered the Avocado & Tuna Pizza ($6.8). I didn't really pick up much avocado as it was mostly tuna and cheese. Decent, but pretty sure I wouldn't order it again.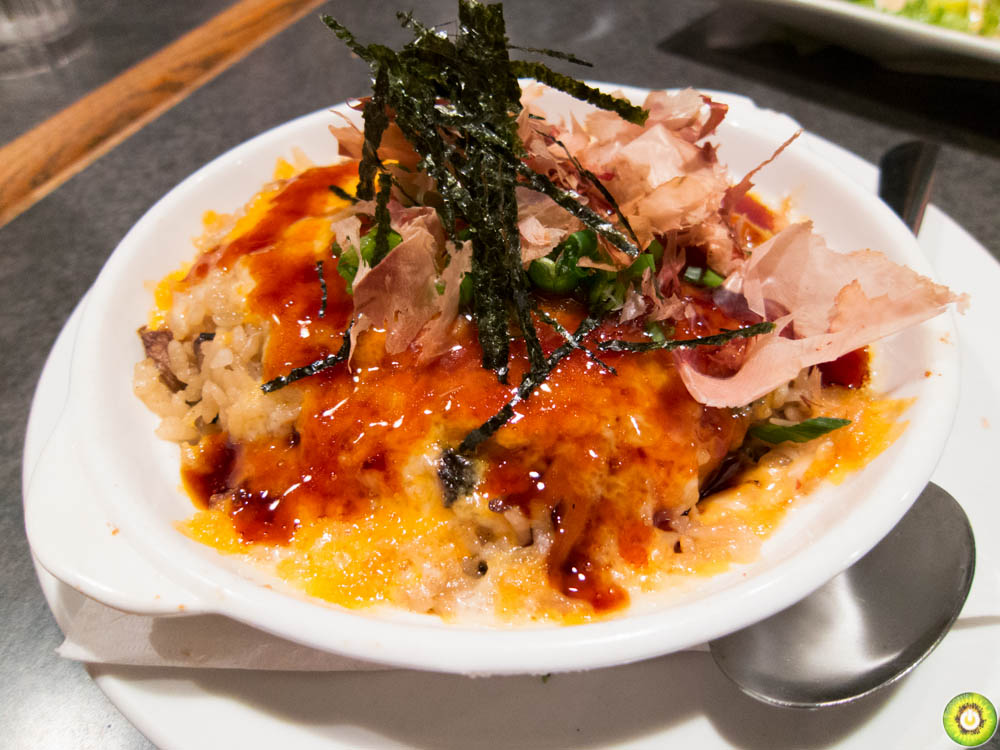 BBQ Eel Rice Gratin ($8.2) was indulgent: sweet and savoury BBQ eel mixed with rice and coated by a crunchy topping. My stomach craves this dish at 12:30AM right now.
Chicken Karaage ($6.4) was deep fried nicely and modestly moist. Although, I wish the dish had some acidity to cut through its heaviness.
Mogu's chicken karaage is still my fav!
I don't remember eating the Cod Rose Kimchi Udon ($8.5), but the plate was cleaned so I guess it was good.
However, I did eat the Beef Yaki Udon ($8.5), which was done very well.
Ebi Mayo was decent, though the batter could have been lighter and crispier.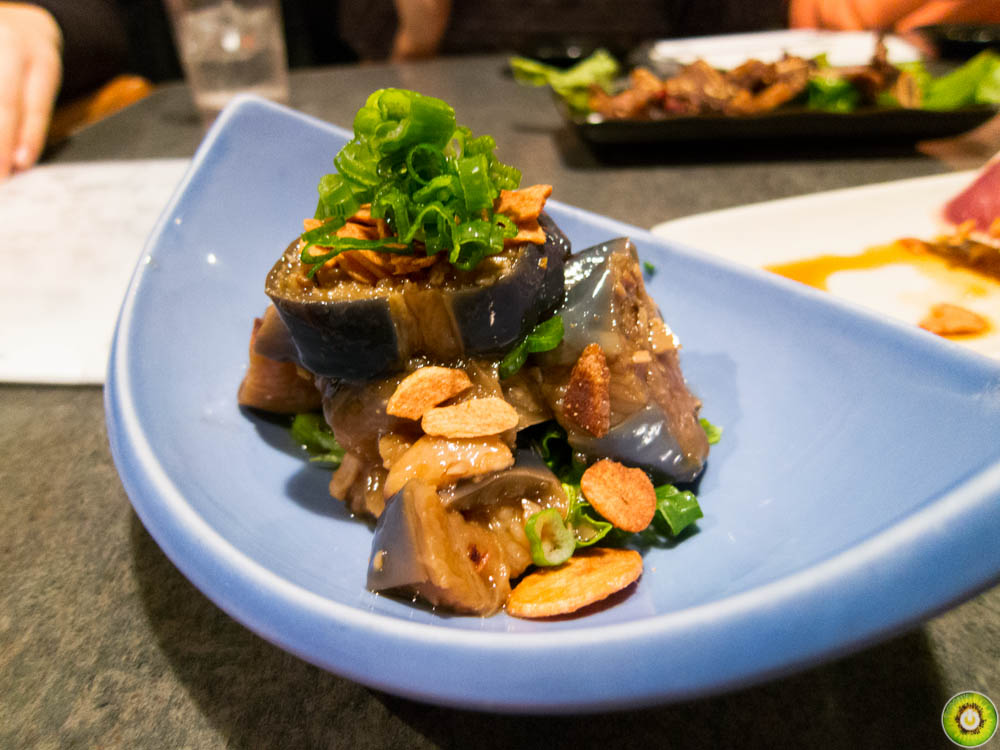 Again, I don't recall eating the Eggplant with Garlic Sauce ($4.5).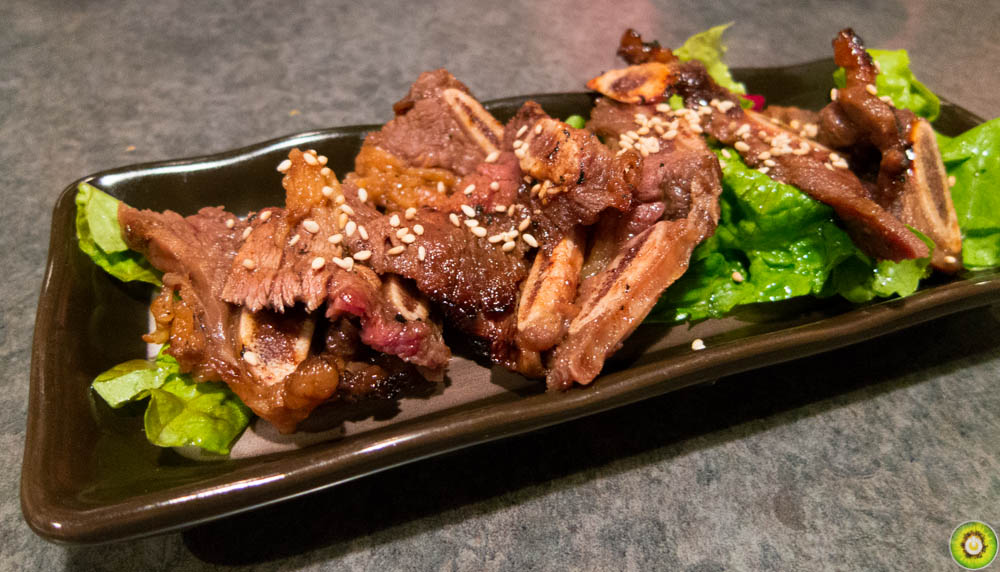 The Grilled Beef Short Ribs ($5.8) were nomworthy.
I loved Grilled Saba Mackeral ($7.2)! The way that its natural oils coated my palette was sublime.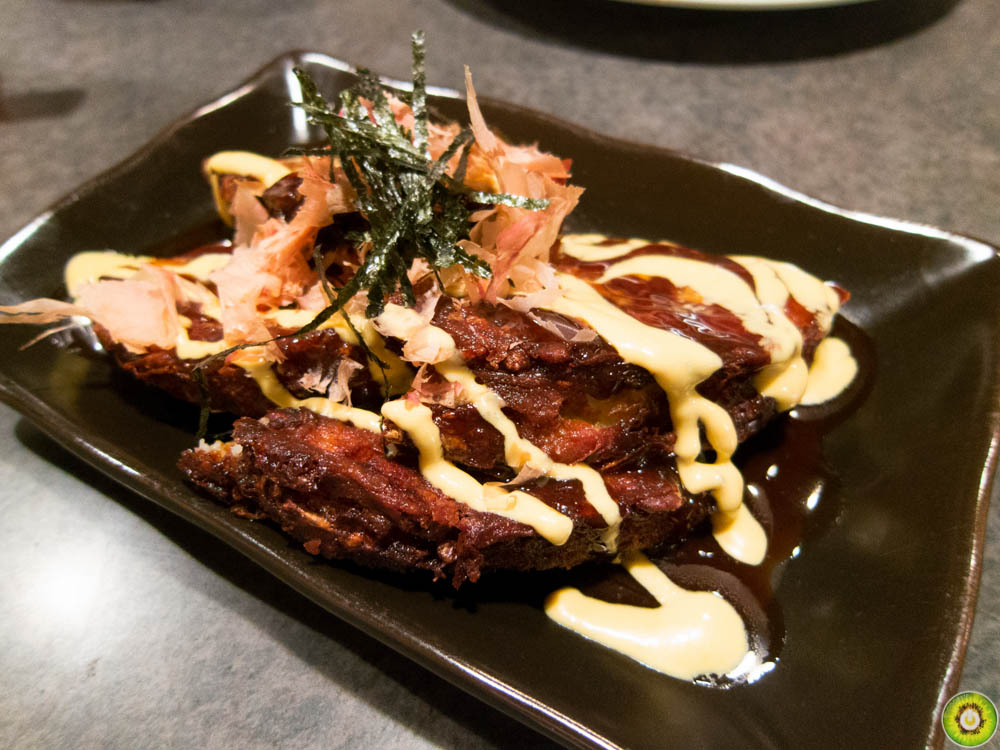 … I don't even know what this is…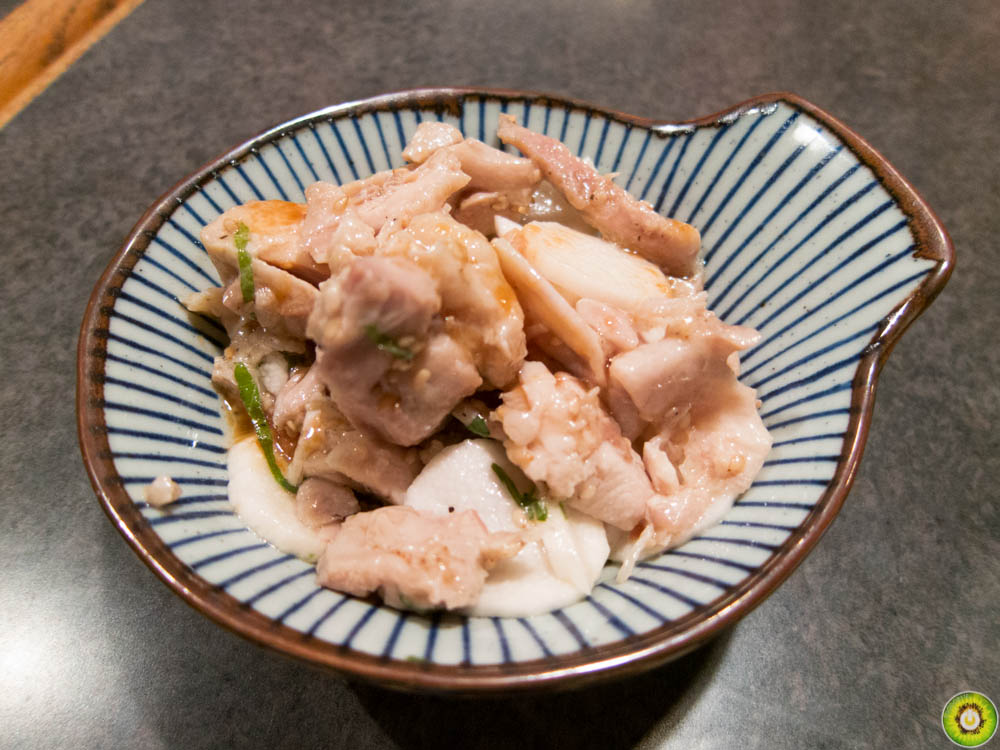 My least favourite dish was the Marinated Chicken Taro Yam ($5.9). It was cold and funky tasting.
The Sweet Potato Coroquette ($4.8) was really comforting to eat. There's just something about root vegetables that make them particularly enjoyable during the winter.
We also ordered the Pumpkin Croquette ($4), which was just as delicious.
The Salmon Tomato Salad ($5.9) looked quite refreshing. The dietetics student in me was glad to see some vegetables. Unfortunately – and unexpectedly – I didn't get a chance to try the salad.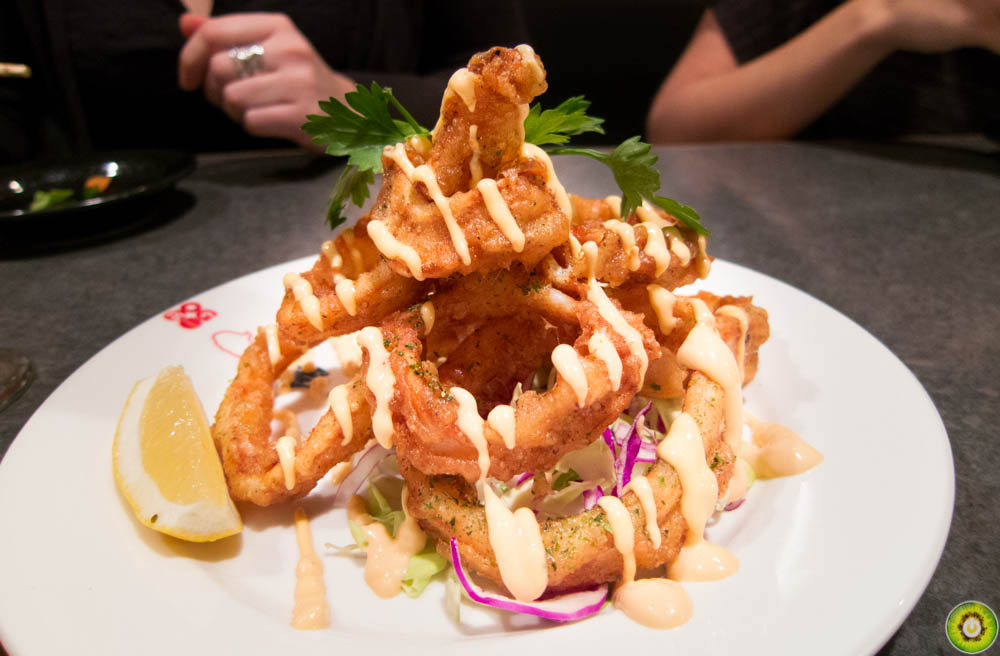 My favourite dish of the night was the Spicy Calamari ($6.2). I'm usually hesitant when it comes to calamari, because many places don't do it right, but Guu's was incredible! The batter was perfect and everything about it was awesome.
We had more dishes and drinks, but I was too busy eating and chatting to keep up with the rapid delivery of food. Overall, we had a great night. It was fantastic to have a long table reserved for us; it definitely made it easier to exchange Christmas gifts!
Final Bytes
Open until ~ 12 to 12:30AM for dinner
No reservations on Friday and Saturday
Individual dishes are quite pricey, so larger groups are better to enjoy more different dishes
Foodobyte's Rating

---
[mappress mapid=""]