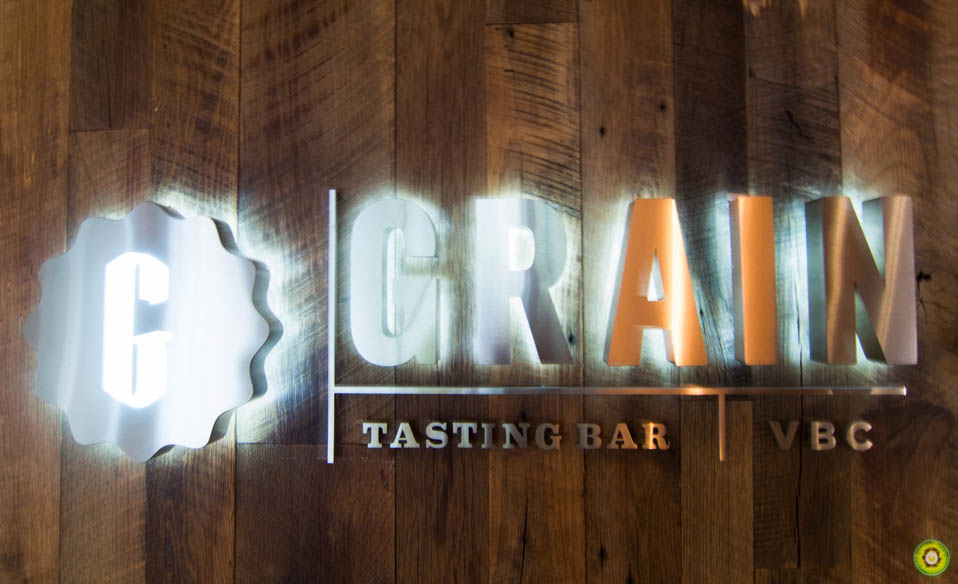 A couple weeks ago, I was invited to Grain Tasting Bar's Media Launch! The newly launched restaurant is located within the Hyatt Regency Vancouver Hotel. Naturally, I was very excited to see the gorgeous restaurant, sample some great food and meet up with some friends :)
One thing's for sure, the new setup is very rustic and comforting, not at all pretentious. Wood and natural finishings resonate throughout the room.
The bar was breathtaking! I really liked the mirrored ceiling that resembled rippling water.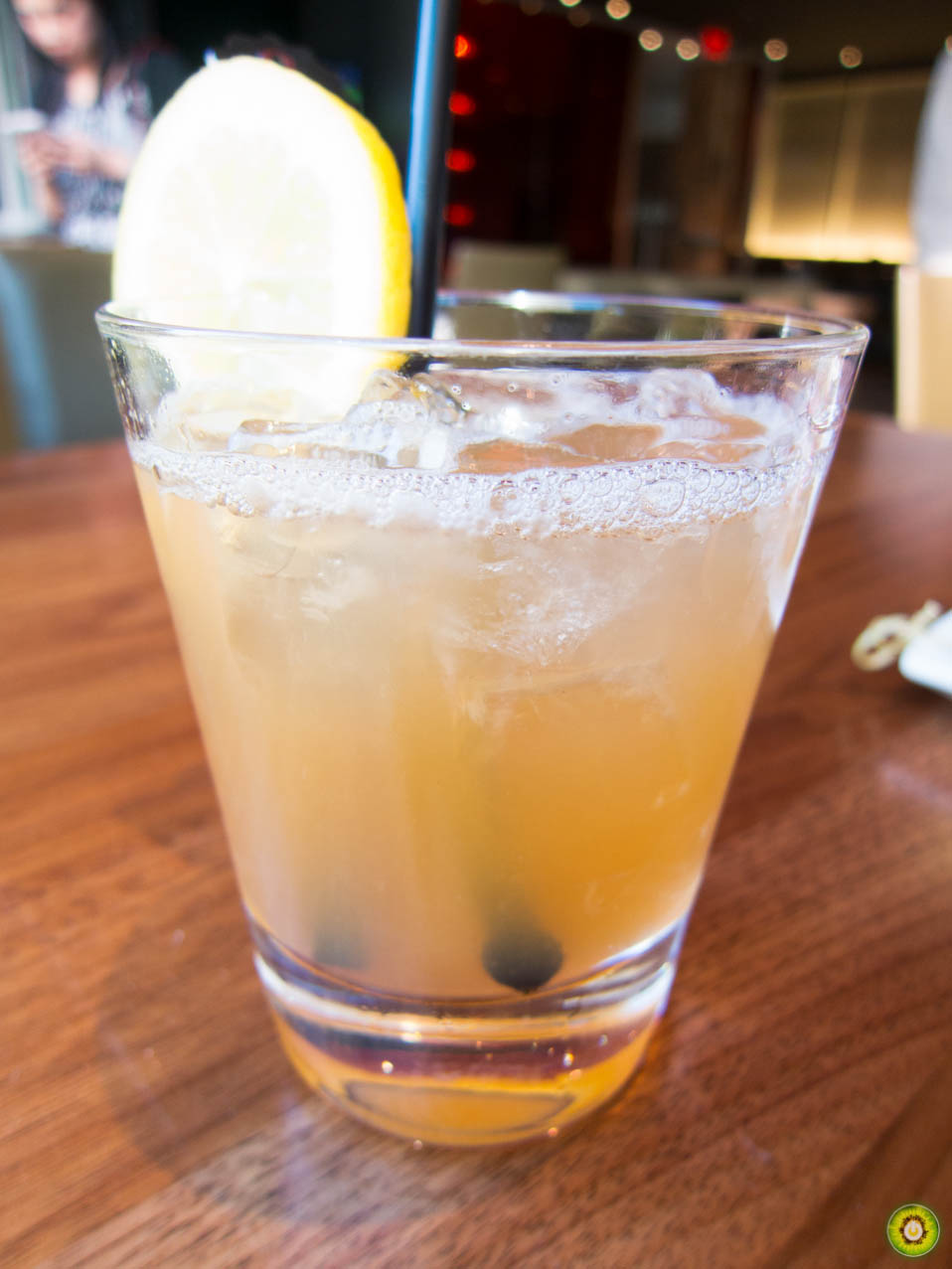 To parallel with the awesome bar, there's awesome drinks. This brain-buzzing concoction was the Apple Jack, made with Jack Daniel's Tennessee whisky, St. Germain elderflower liqueur, apple juice, fresh lemon juice and Angostura bitters.
To be honest, I'm not a drink aficionado… so all I can say is that this one tasted good :) Sorta like an adult juice box – not too strong.
EatingWithKirby got the Bangkok Mule: Crown Royal whisky, yuzu juice, ginger purée and simple syrup.  My favourite part of this drink was its name :)
Fasha was unsure what to get, so the bartender recommended the Red Truck Lager. It was crisp and refreshing, which was great since it was quite hot that day.
The Ginger Pear Martini may sound quite innocent, but boy was it strong! My cheeks burned up a bit, but I'm literally too tan to turn red.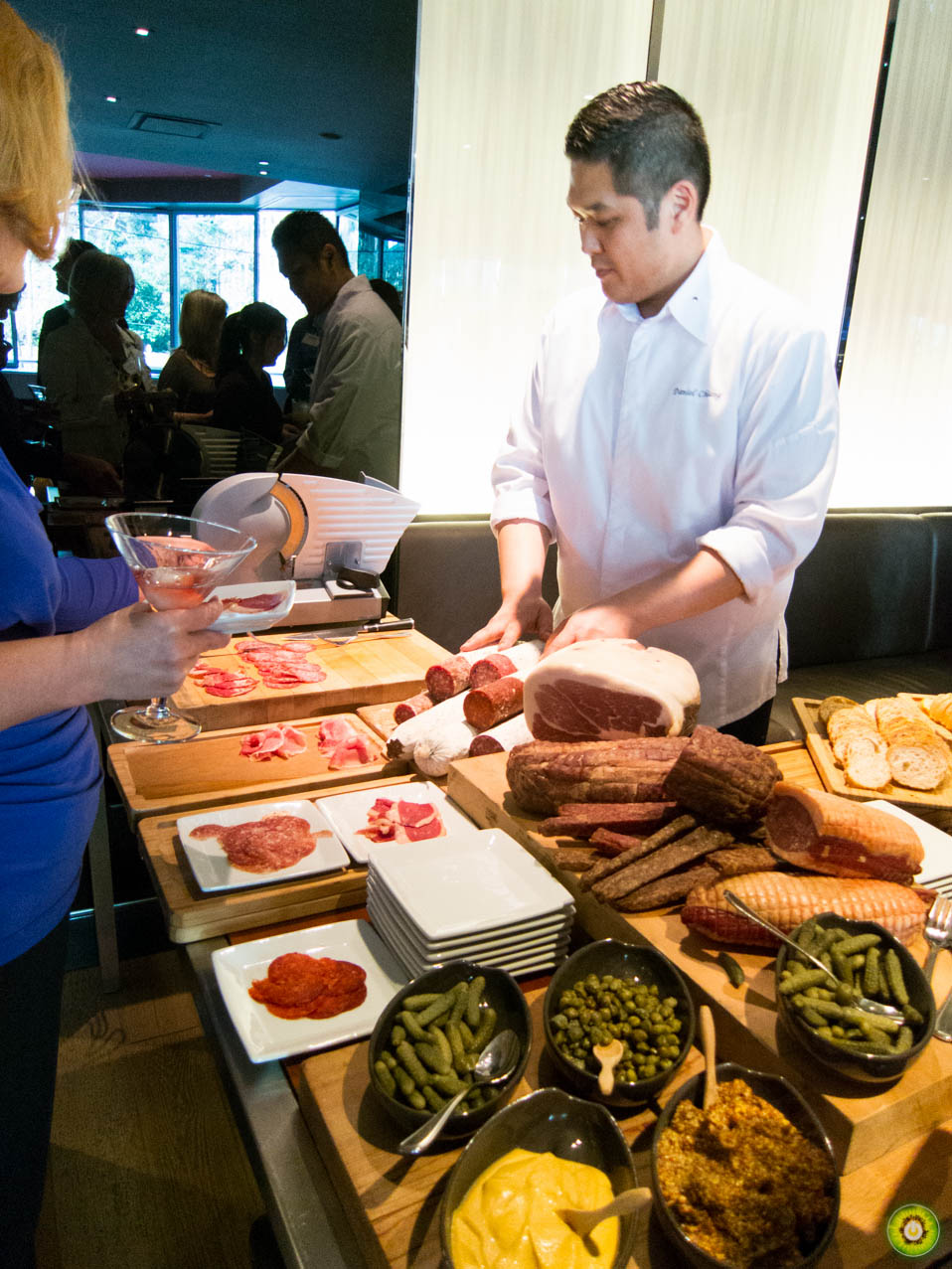 MEAT. So much meat, all from Oyama Sausage Company on Granville Island.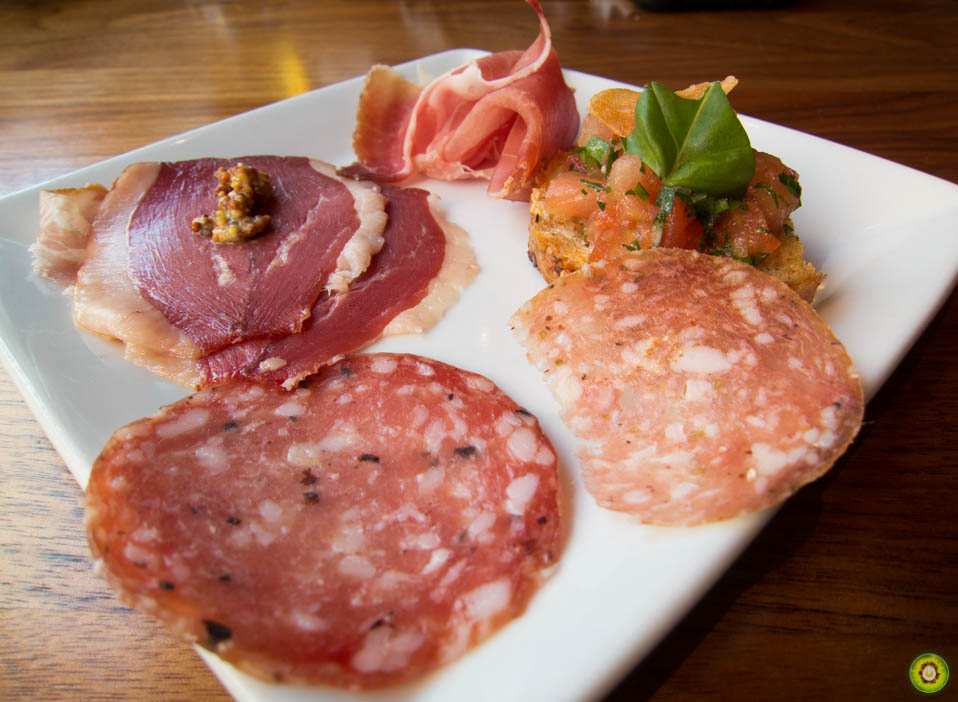 Even at the event, I couldn't remember all the names of each type of meat… let alone now! However, I can say that the Duck Prosciutto was delicioussss, just like everything else.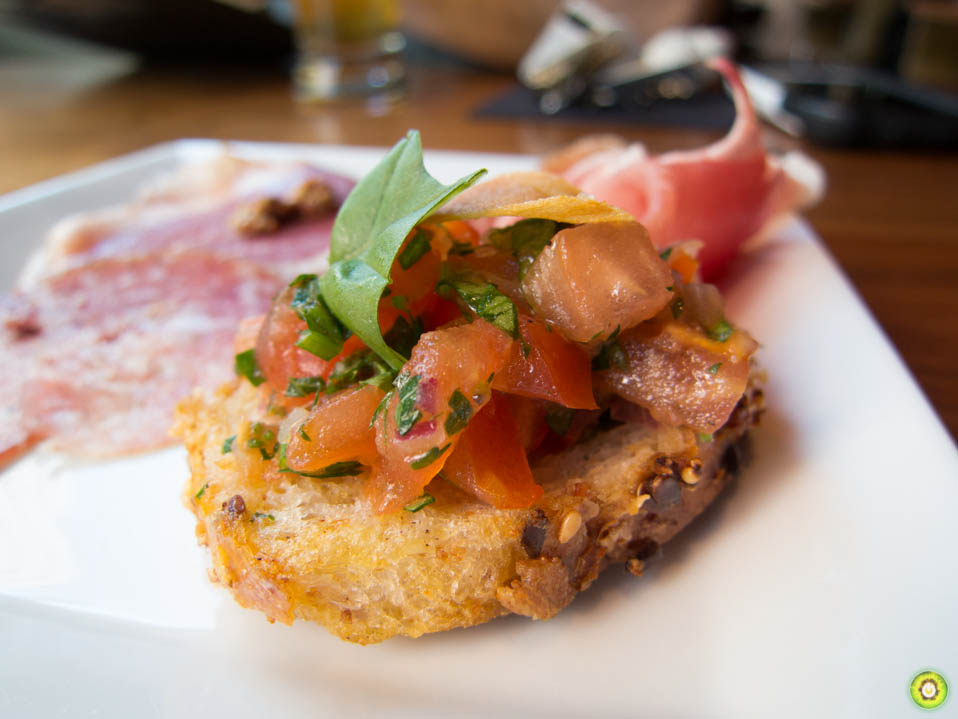 A bunch of servers came around with platters of canapés. I quite enjoyed this Bruschetta. Think of it as a crostini with a fresh salsa on top.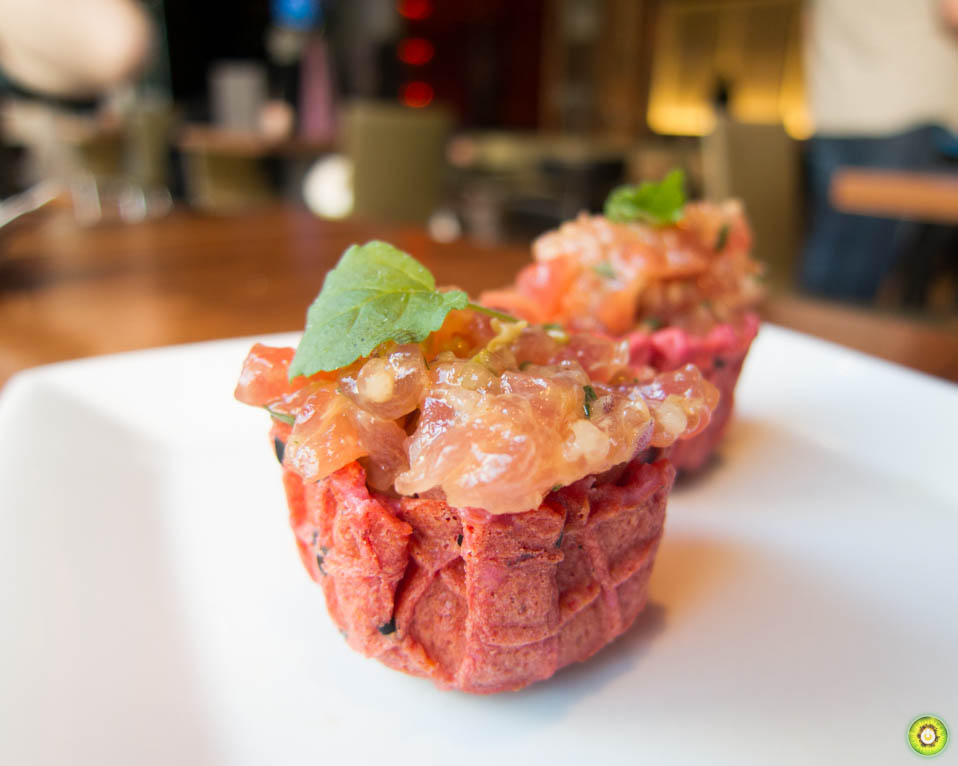 Fasha and I loved this one! It's a cute little Tuna Tartar that was creamy, flavourful and light. Sorta looks like a 'Siu Mai', doesn't it?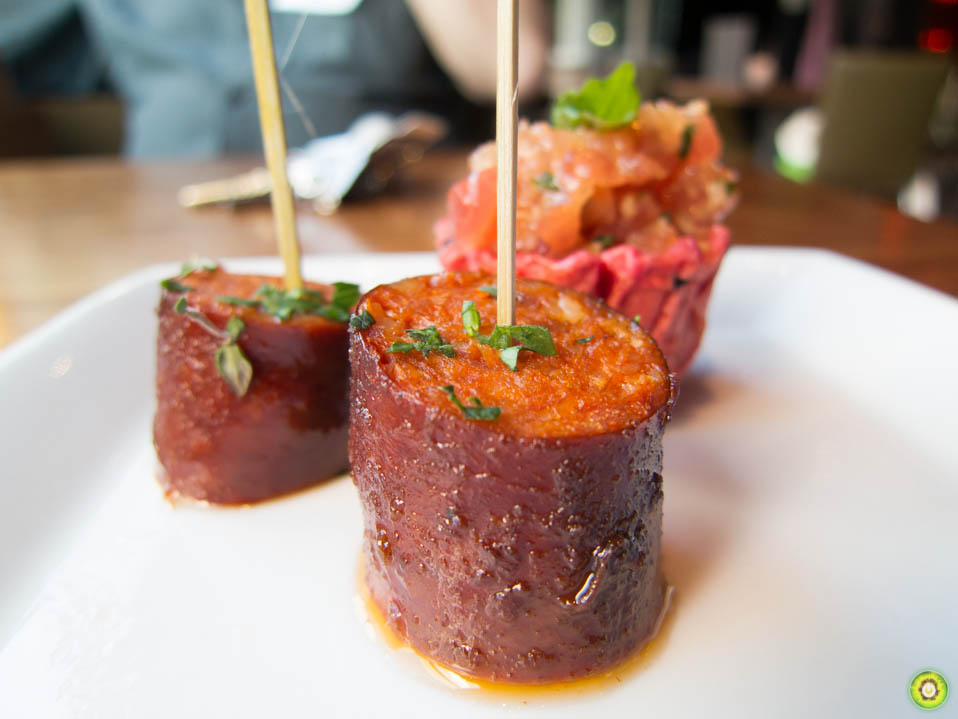 The Chorizo Bites were quite salty. It reminded me of a Chinese 'lap cheung'.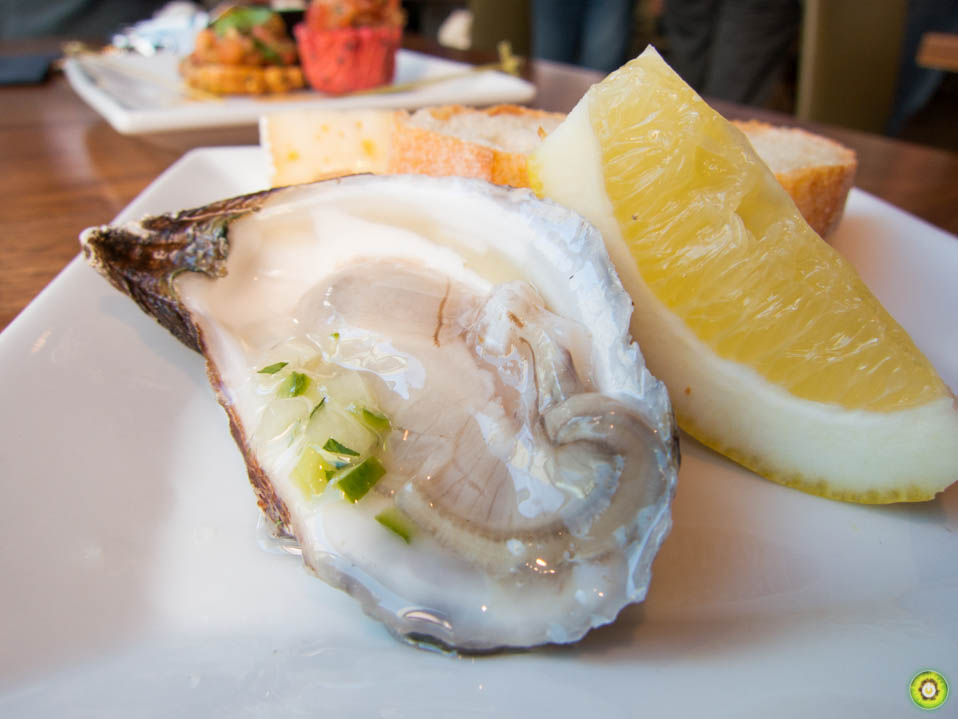 Fresh Shucked Oysters from New Brunswick.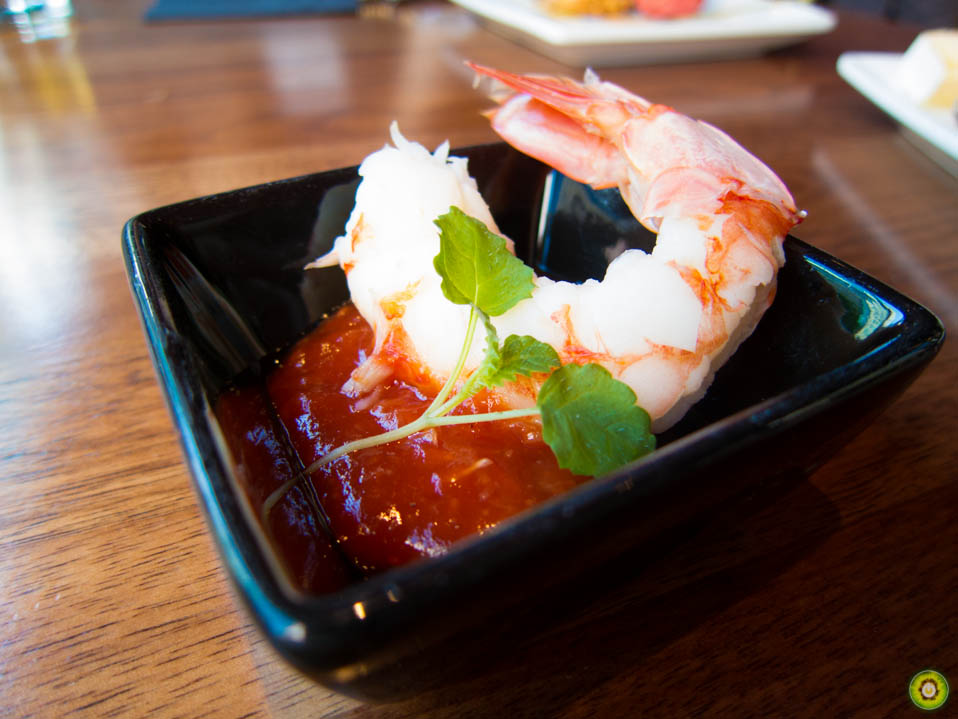 Fasha thought that the Shrimp Cocktail was rubbery.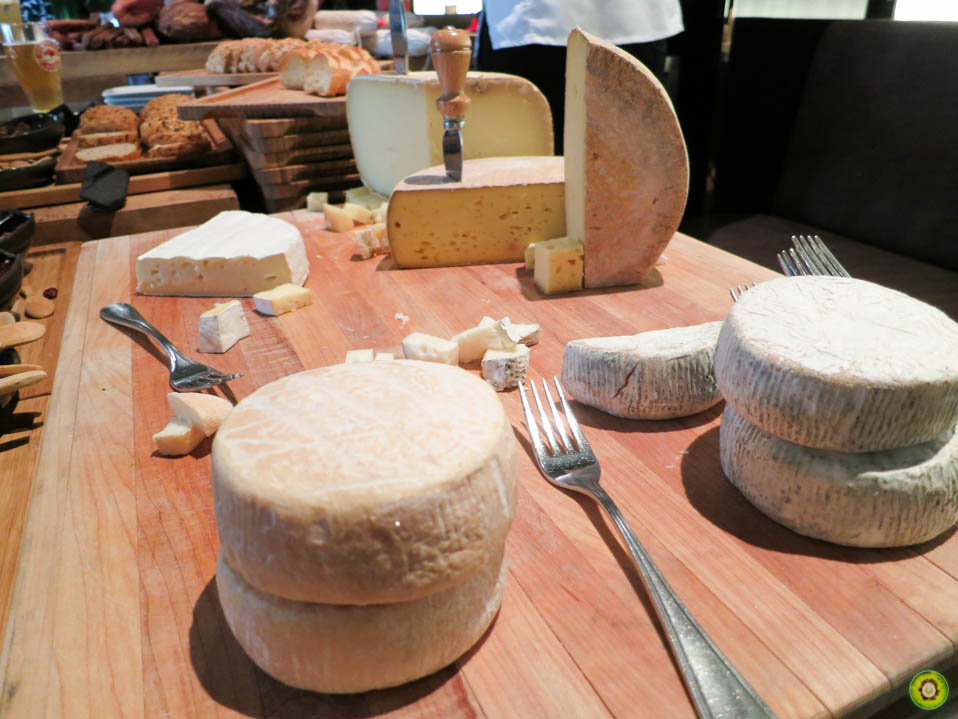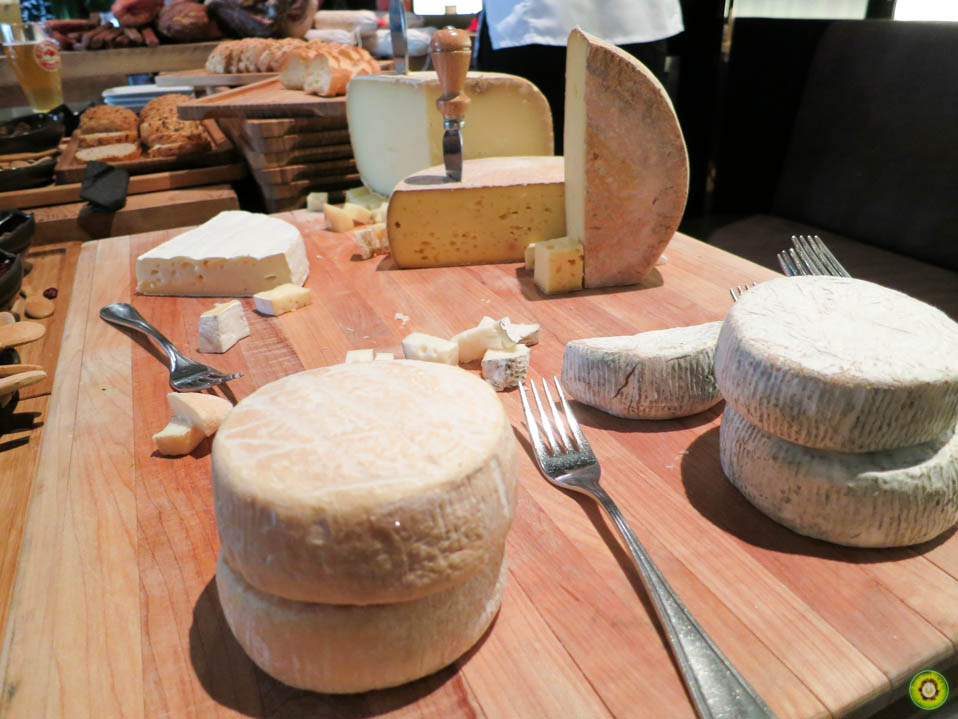 So much cheese – all produced in BC! The flavours ranged from mild to quite pungent.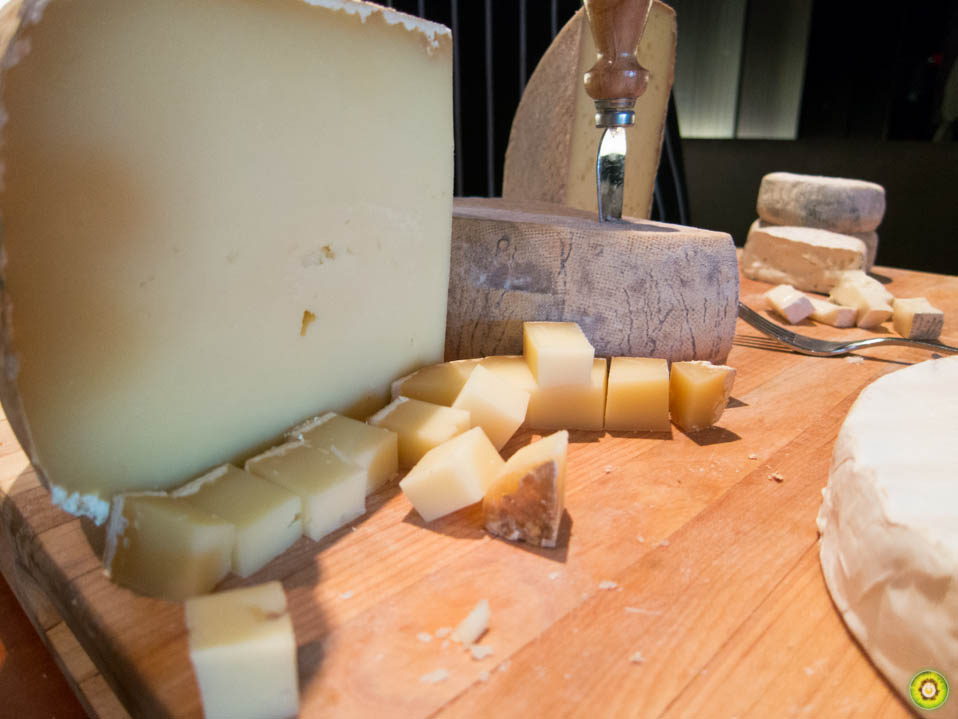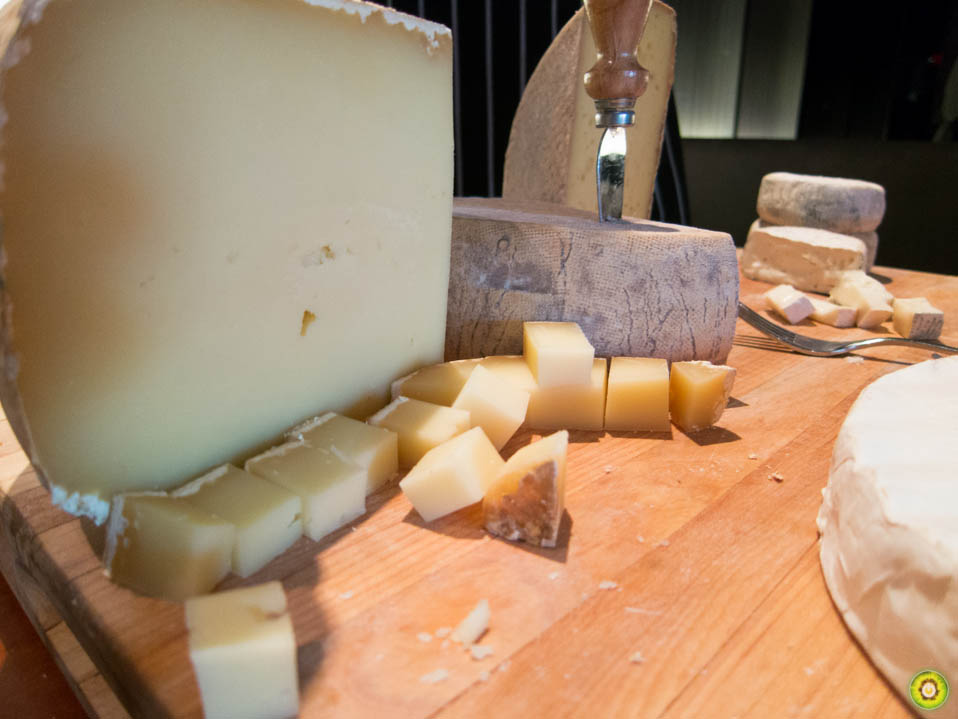 The harder-looking cheeses were much stronger in flavour.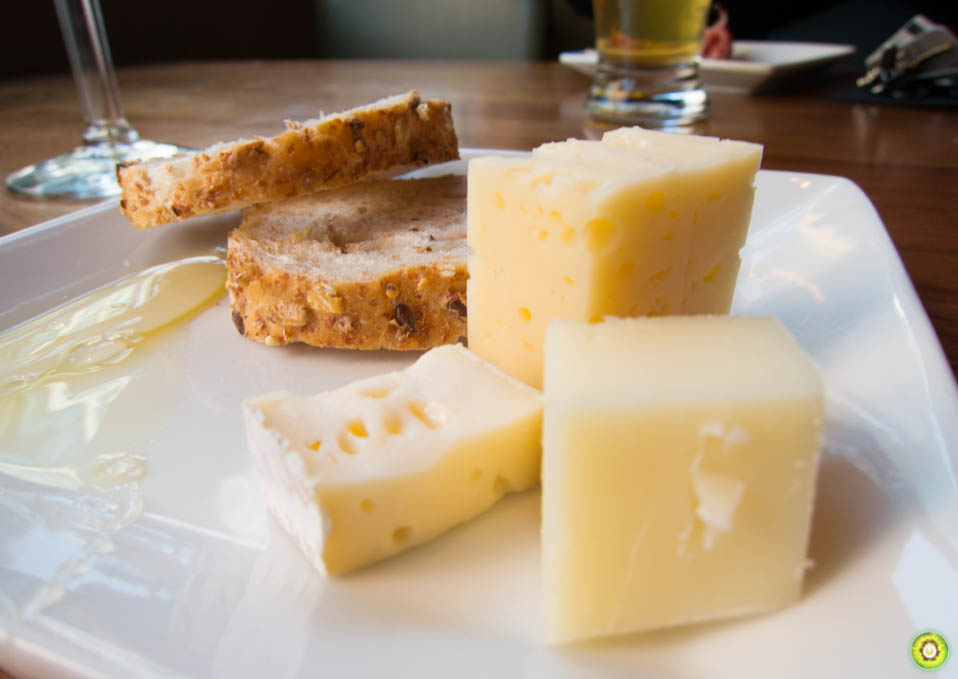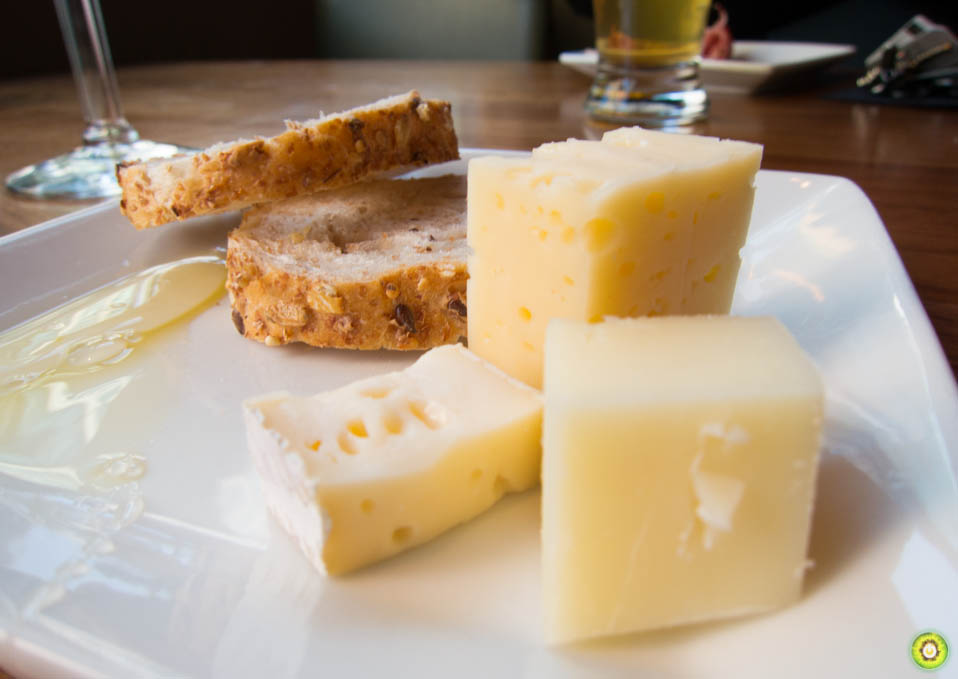 Obviously, I loved the creamy Brie, especially with some drizzled Truffle Honey.
Well that's it folks! The Grain Tasting Bar, in a nutshell, is a beautiful restaurant that is devoted to using the best ingredients and products from BC's local growers and producers. Definitely worth checking out!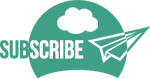 ---