After realizing how expensive dinner at  Mongolian Hotpot was, Joanne and I decided to head on over to SCWH.  We wanted a simple meal, so we ordered…
Scrambled Eggs with Shrimp,
Free Range Soy Sauce Chicken,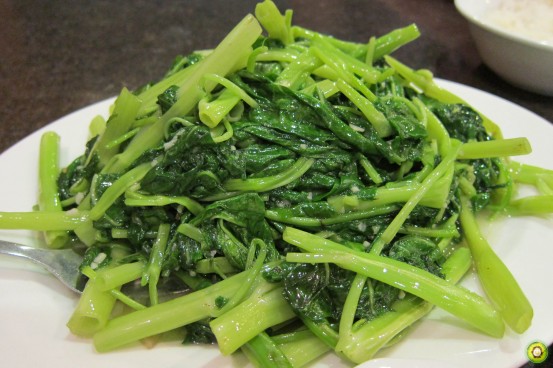 and Garlic Stir-fried "Holy" Vegetables! I'm not sure what its proper name is, so I just decided to call it "holy" because it's stems are hollow!
Disclosure: SCWH is owned by my family, but all opinions are my own.
---