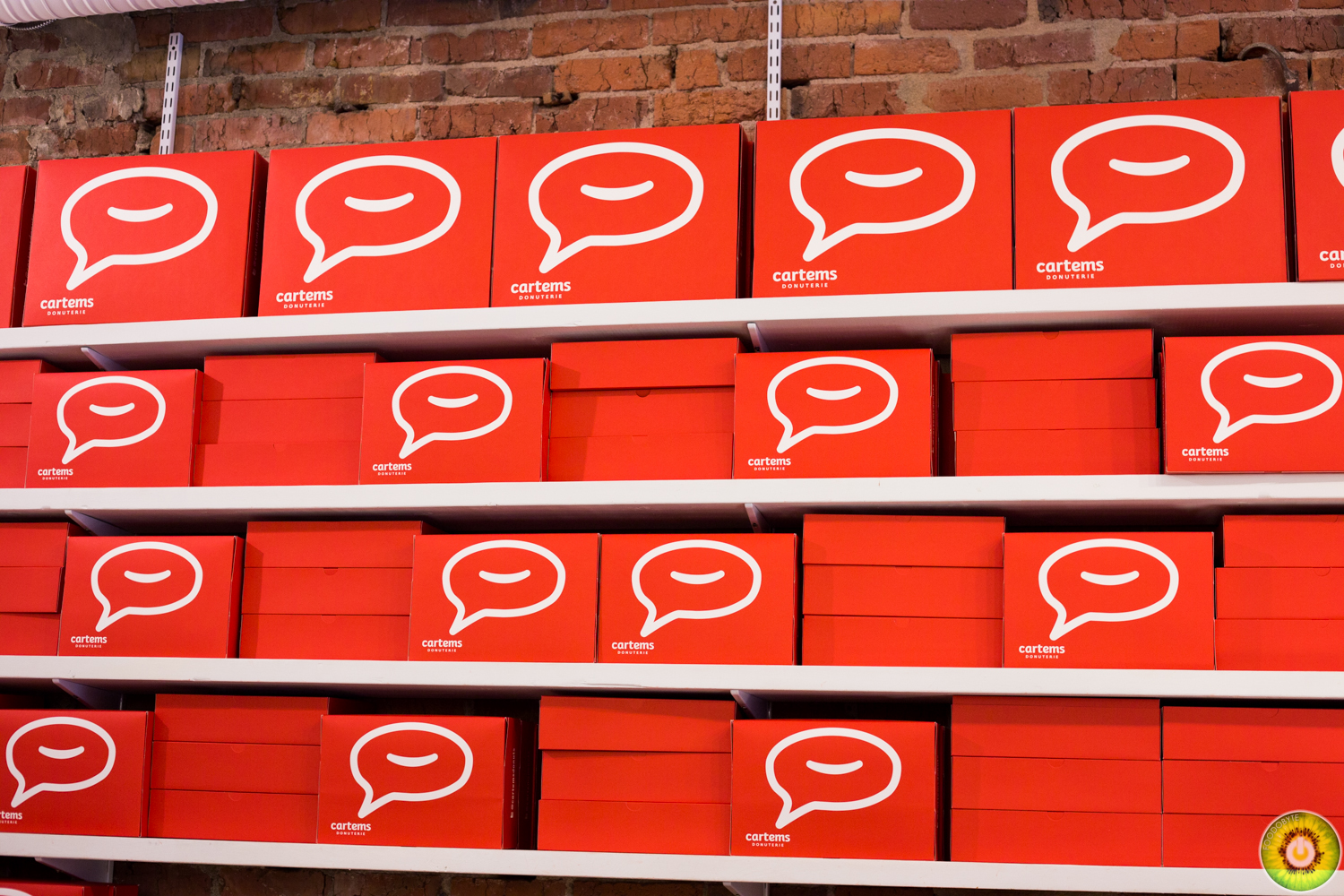 Other than Lucky's, I think of Cartems when the topic of donuts arises. Even though Lucky's is considered to be a "side project" of 49th Parallel, they still produce some pretty solid donuts, like the pillowy tiramisu! This then begs the question… Lucky's or Cartems?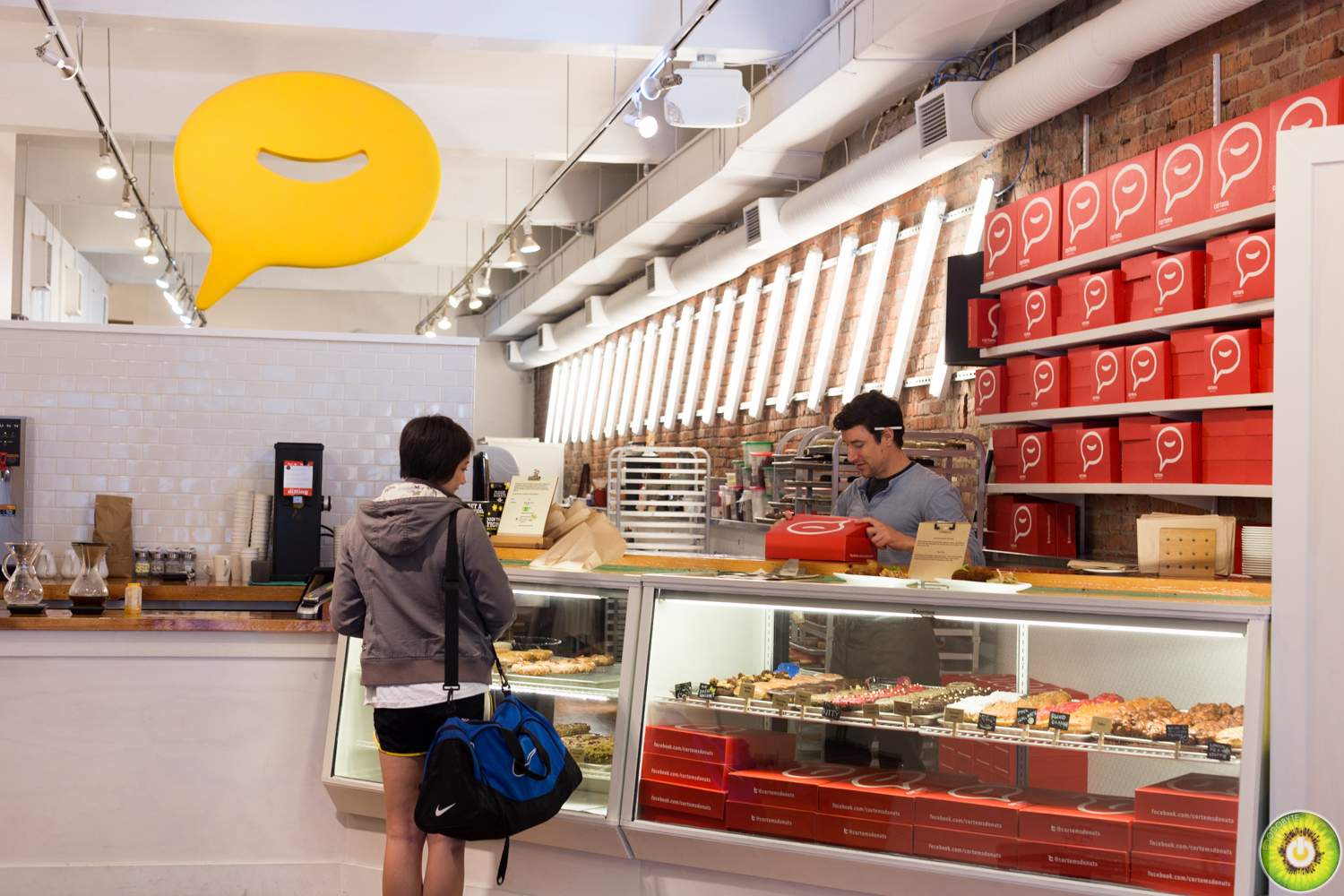 After chatting over some subs at Finch's, Sharonmhfung and I strolled into Cartems as it was along our way. There's a pretty wide variety of donuts – more than Lucky's, I think. After minutes of debating between Apple Pie or London Fog, a kind stranger helped me settle on the latter. The Whiskey Bacon sounded pretty good too… next time perhaps :)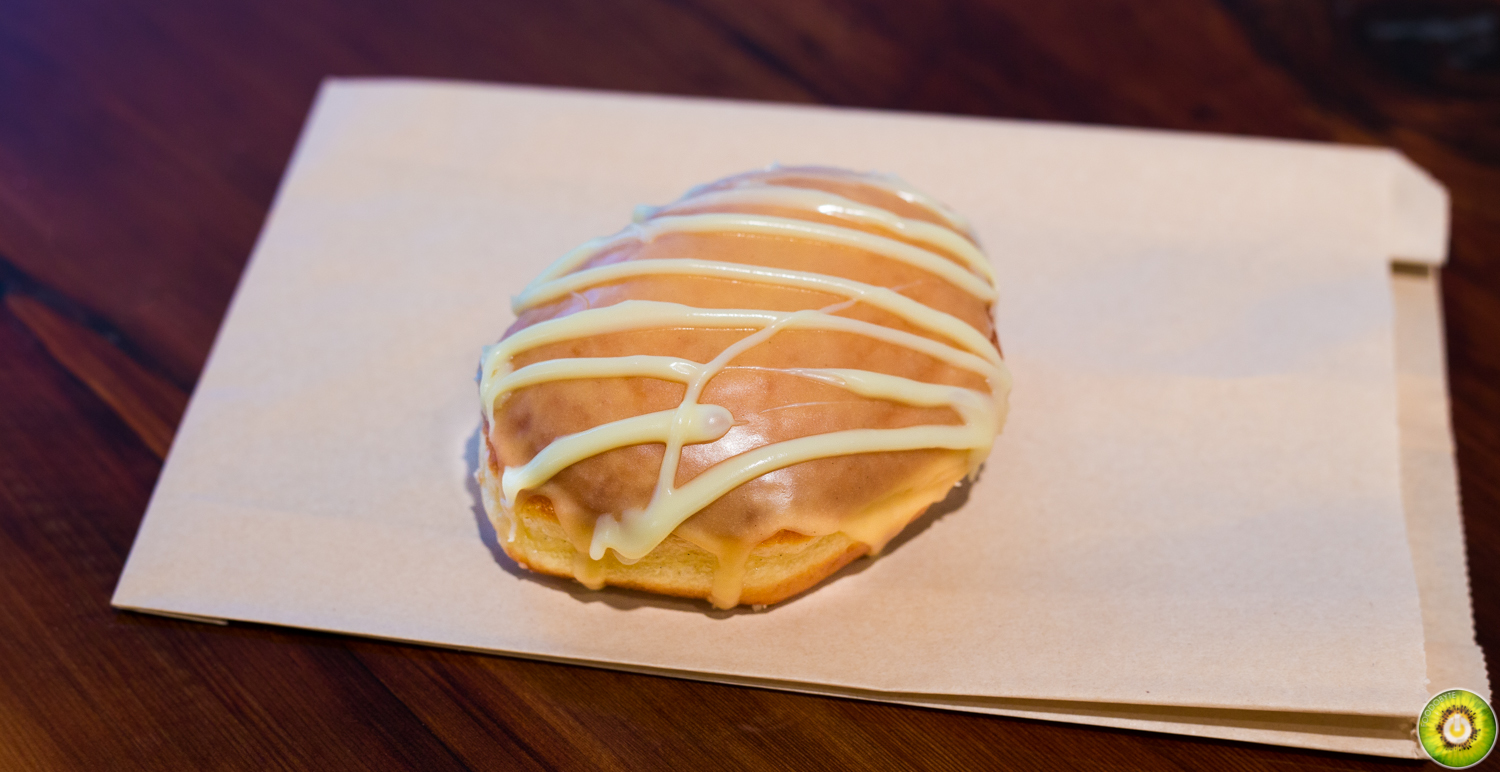 The London Fog Stuffie ($3) had a light cake texture, with an airy and slightly spongey vanilla bean cream filling. The cake itself was infused with Earl Grey tea, as was the glaze, yet the tea flavour remained quite mild. While I can't really compare Cartems to Lucky's head-to-head since I've eaten different donuts at both places, I'll say that I currently prefer Cartems. I felt that the London Fog tasted very natural and true to its name, and wasn't overly sweet.
Final Bytes
$3/donut, $15/half dozen, $30/dozen
Advance orders available
Fresh and local ingredients, donuts are never frozen
Foodobyte's Rating

---