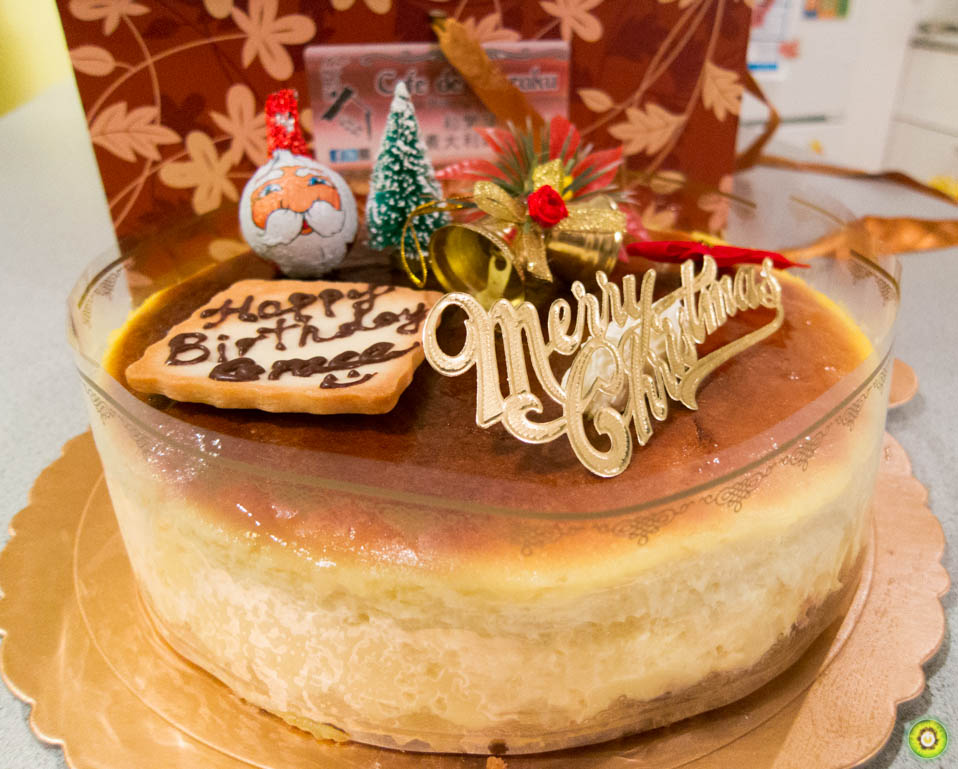 Durian. It's one of those fruits that you see being thrown at bad guys in old school Hong Kong movies, since it's so spiky. Besides its pointy nature, it's also notorious for its smelliness! I've never actually seen one, so I can't reaffirm this phenomenon.
Anyway, it was Mama Grace's birthday! And when there's a birthday, there's a cake! Unfortunately, no one knew who was getting the celebratory dessert… which is why Kevin, Snoopy and I headed to the closest cake shop: Cafe de Waraku.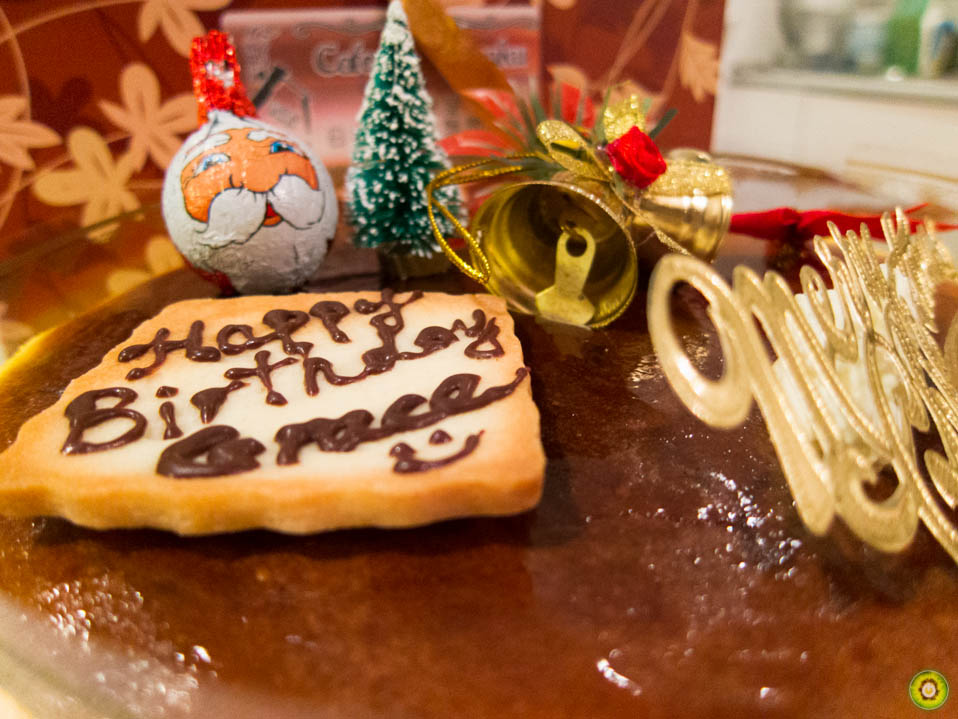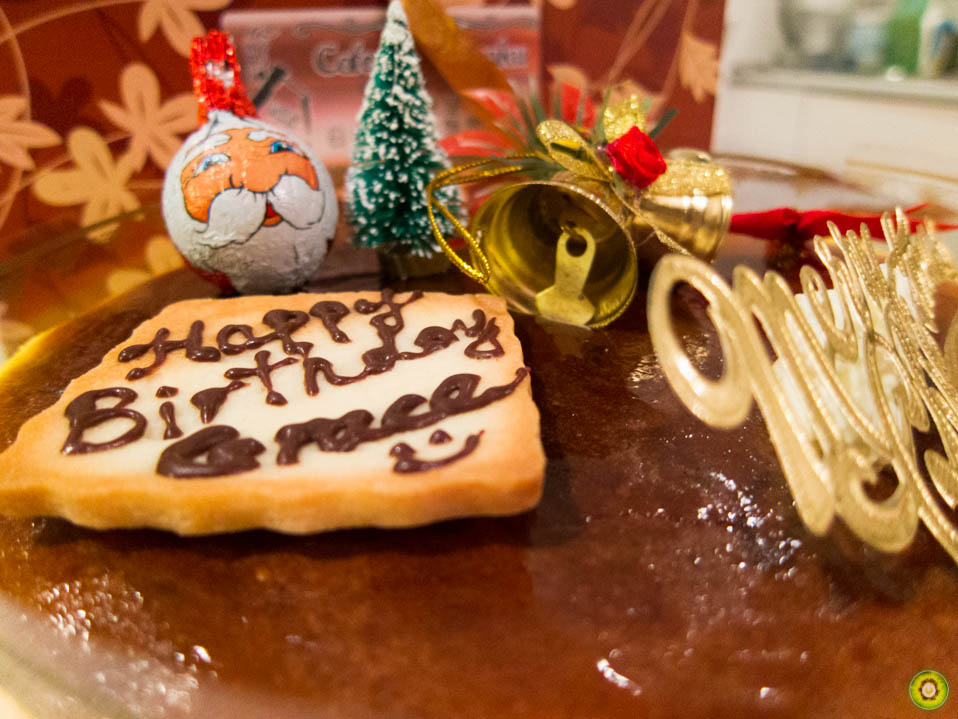 Coincidentally, there was a huge party in the restaurant that ate most of all the cakes! Thus, there was only one special cake left… the Durian Cheesecake! I'm guessing it wasn't a brand new cake because it had a bunch of Christmas decorations that overshadowed the Happy Birthday cookie!
To be honest, I don't like cheesecake. Nevertheless, I found the cake to be edible. The texture was probably my favourite aspect of the cake; it was light and slightly crumbly. On the other hand, the flavour combination (that was dominated by the cheese) was a bit odd for my taste – the others thought it was pretty good though. I guess this cake was truly meant for durian appreciators.
Final Bytes
Cakes are expensive! This one costed $48!
Serves Italian-Japanese Fusion pasta dishes.
Very limited parking!
Foodobyte's Rating

---