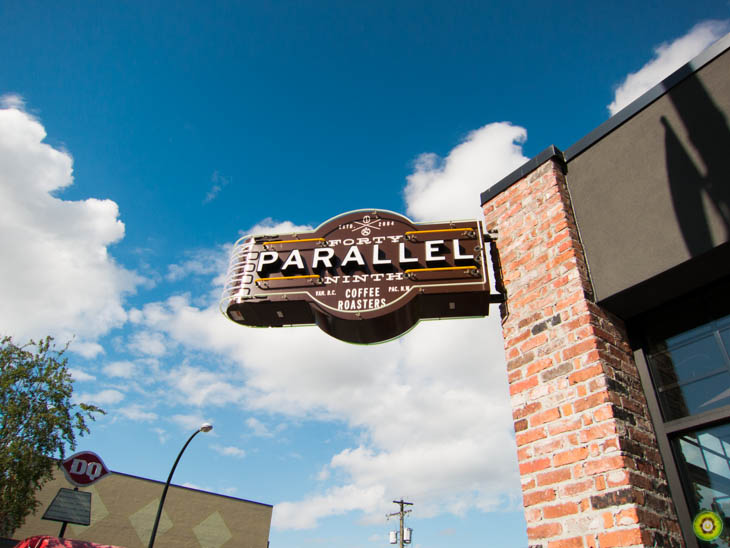 Go big or go home. That's how it goes for everything in life – whether it be your love life or love for food. After devouring deep fried bacon and a stacked waffle burger at the Rumpus Room, I headed over to 49th Parallel with EatingWithKirby and the Food Queen. What are we here for? Lucky's Doughnuts, of course! They happen to serve coffee as well :P
Started off with an Americano, which could have been stronger.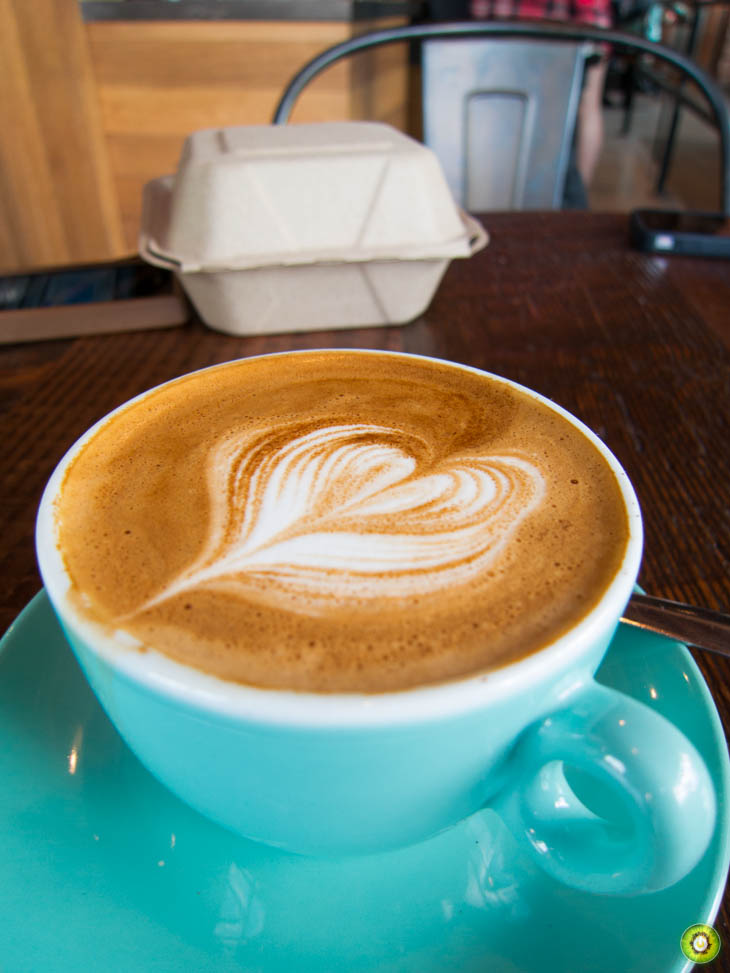 Kirby got a pretty lookin' Latte. Much better than my "diglett" latte art at Cache Bistro, haha!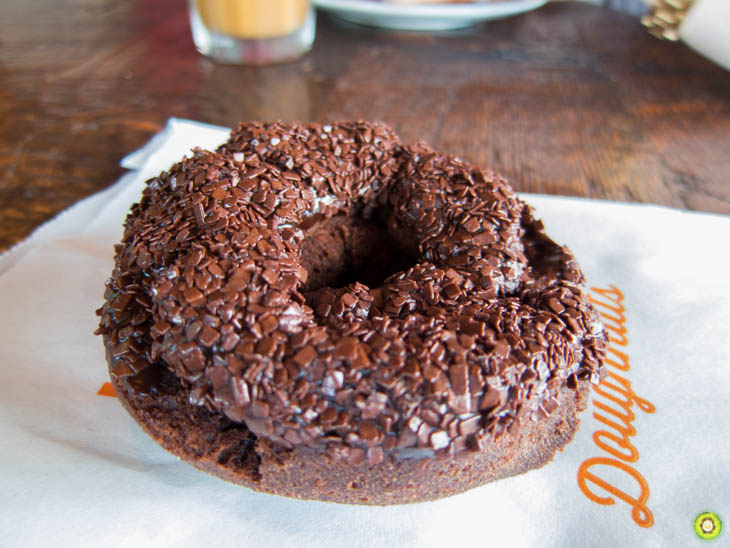 Initially, I wanted to try out their creme brûlée doughnut, especially after the girls raved about it. Unfortunately, they were out :( No matter, I got the Chocolate Old Fashioned.
Being the classy and old fashioned guy that I am, I actually restrained myself from gulping down this doughnut with my coffee. In fact, I wanted to surprise hippoCHAN with a study snack, so I popped by her house with this delectable doughnut.
hippoCHAN really liked the tiny chocolate flakes on top. On a whole, eating the doughnut felt like eating a chocolate cake that's not so sweet. While it could have used a bit more chocolate flavour, we still enjoyed it on our little walk.
Final Bytes
I really wanna try each and every one of those doughnuts…
The patio's great for summer chats
Check out my other post on Lucky's Doughnuts & 49th Parallel!
Foodobyte's Rating

---