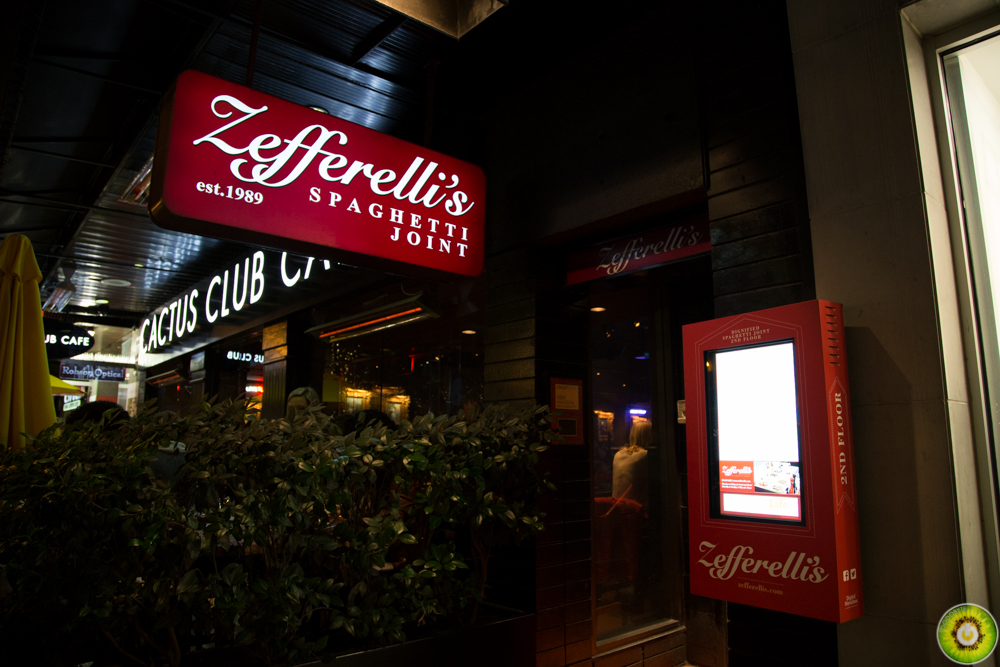 Zefferelli's is a spaghetti joint that hippoCHAN and I stumbled upon after wandering the streets of downtown for who knows how long… At least, it was a happy accident!
hippoCHAN was super famished that night, so it was great to have some bread and marinara sauce to dip while we waited for our pastas. We had a good feeling about this place because the marinara sauce, as simple as it was, tasted amazing and fresh.
hippoCHAN ordered the Penne Michelangelo ($19), which had chicken, sundried tomatoes, peas and cream. Emphasis on the last ingredient, because it was indulgently creamy. Although, it could've used some more chicken.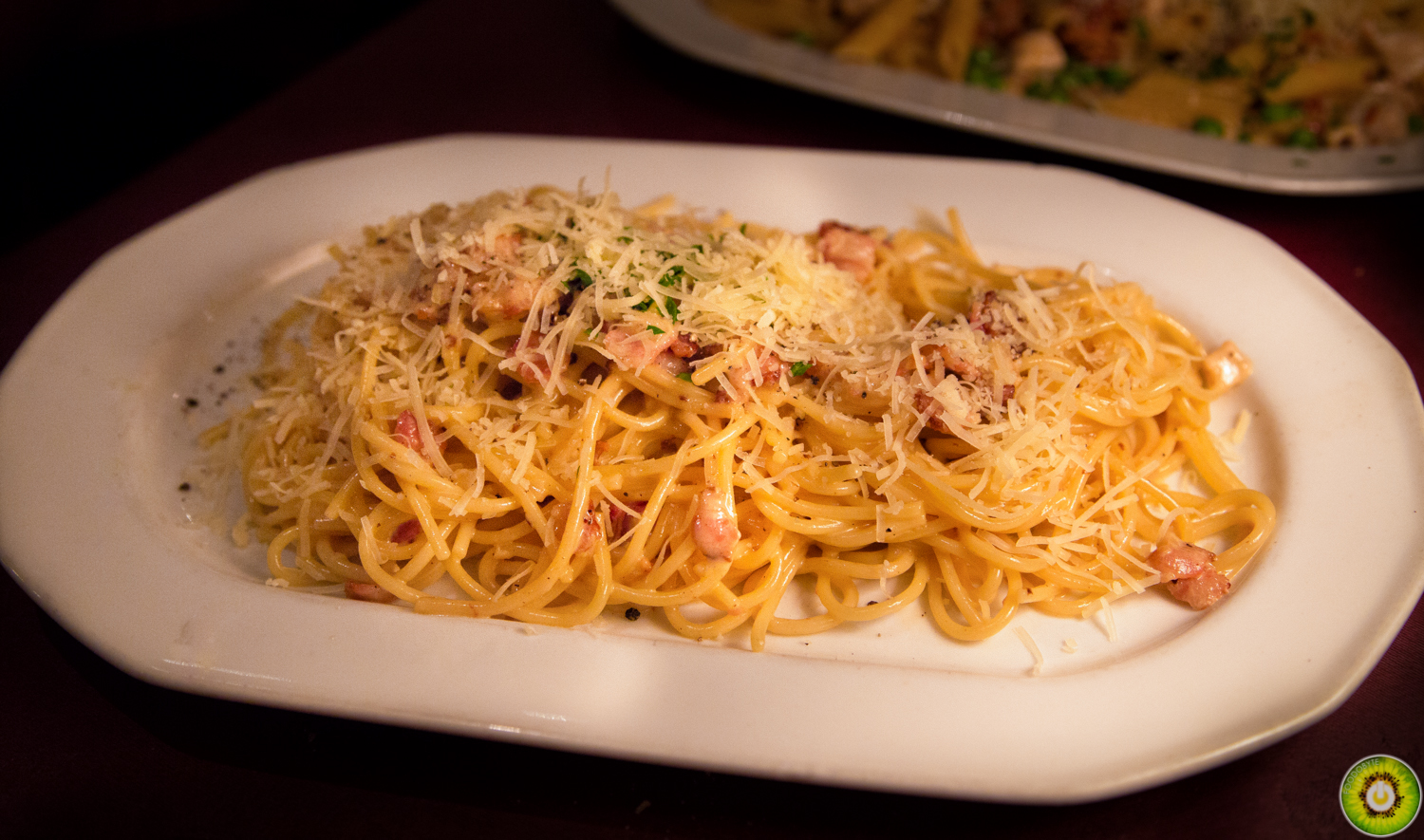 I had the Spaghetti Carbonnara ($19). Let me say that I haven't had a real carbonara until I hit up Zefferelli's that night. The saltiness of the pancetta bacon paired with the richness of egg yolk and cream… much mouthgasm! The pasta was cooked to perfection and hugged onto the sauce dearly so every byte was pure indulgence.
Aside from the food, the service was absolutely incredible. Our server, MJ, was the buffest waiter we've ever met, but his service was impeccably graceful. If you're lucky enough to get Michael, you'll be well taken care of.
Final Bytes
Great quality and portions
Awesome service
Closed for lunch on weekends
Foodobyte's Rating

---