I caught drift of this hole-in-the-wall restaurant from Shrimpo and her family. She tweeted me pictures of their meal, and their hotpot looked absolutely delicious! Too bad, Shrimpo could only vaguely recall it as the "lamb thing." Very helpful. Nevertheless, Fasha and I drove down to Yu Xiang Yuan for dinner.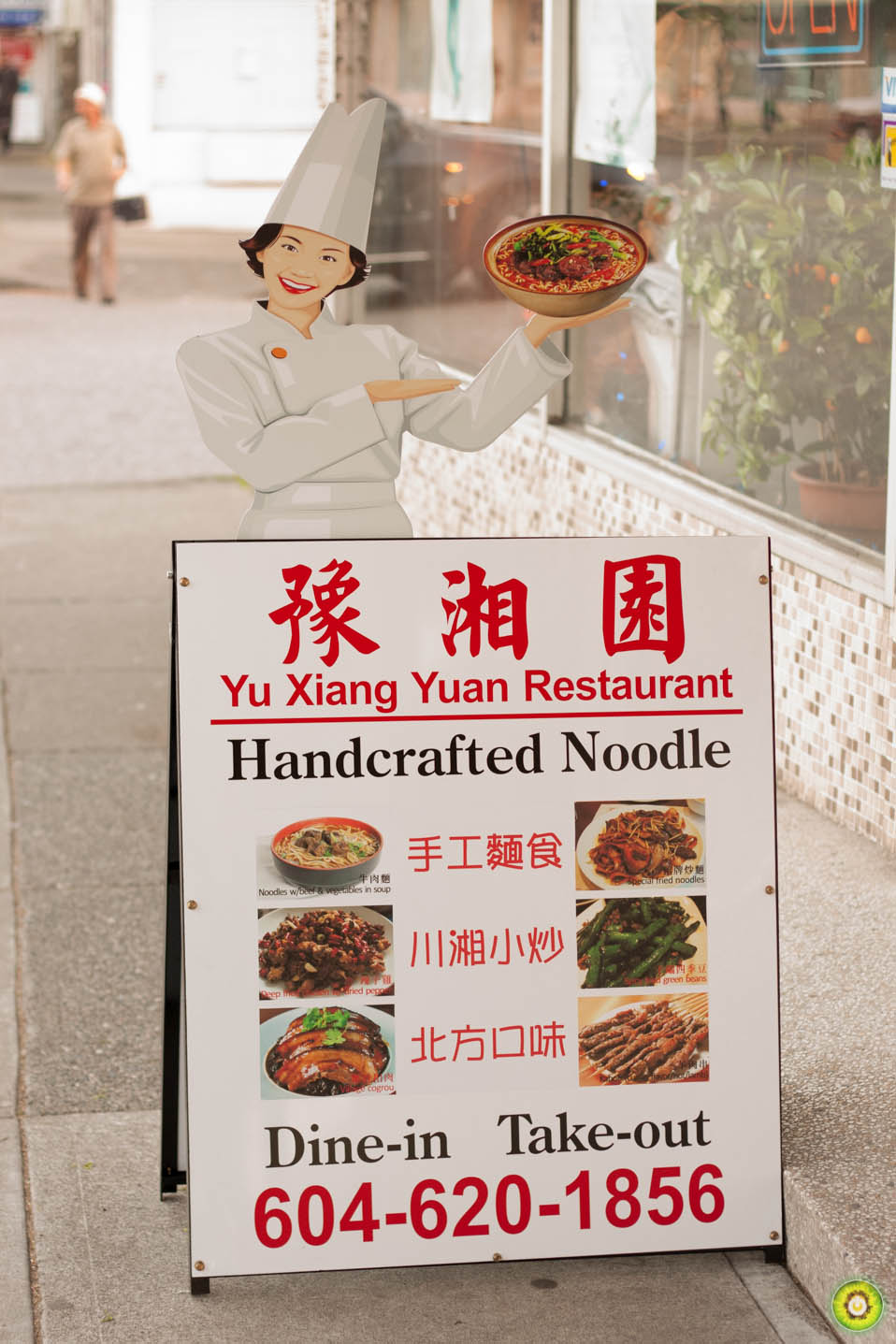 Yeah, their sign looks like the one outside of Peaceful Restaurant on Broadway! Wait until you see the food that they serve inside.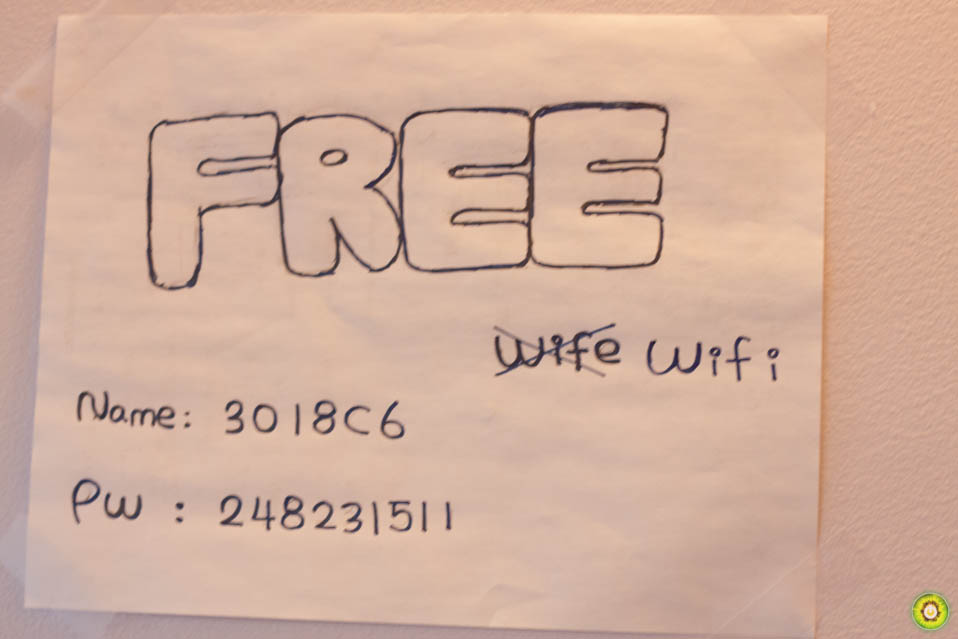 Let's clear things up first: you can no longer pick up a free "wife." You're simply too late. They're all out.
BAM! Does this look familiar? The slices of beef, the handmade noodles, the pieces of vegetables? Well, if you have ever been to Sha Lin Noodle House, you're curiosity would be stirred. Why? Because Sha Lin serves the exact same dish!
This was the Beef & Vegetables in Soup w/ Knife-Shaved Noodles ($6.95). Even before eating, my brain already flashed forward to what it would be like: clean and flavourful broth, tender beef slices, and perfectly al dente noodles. My favourite!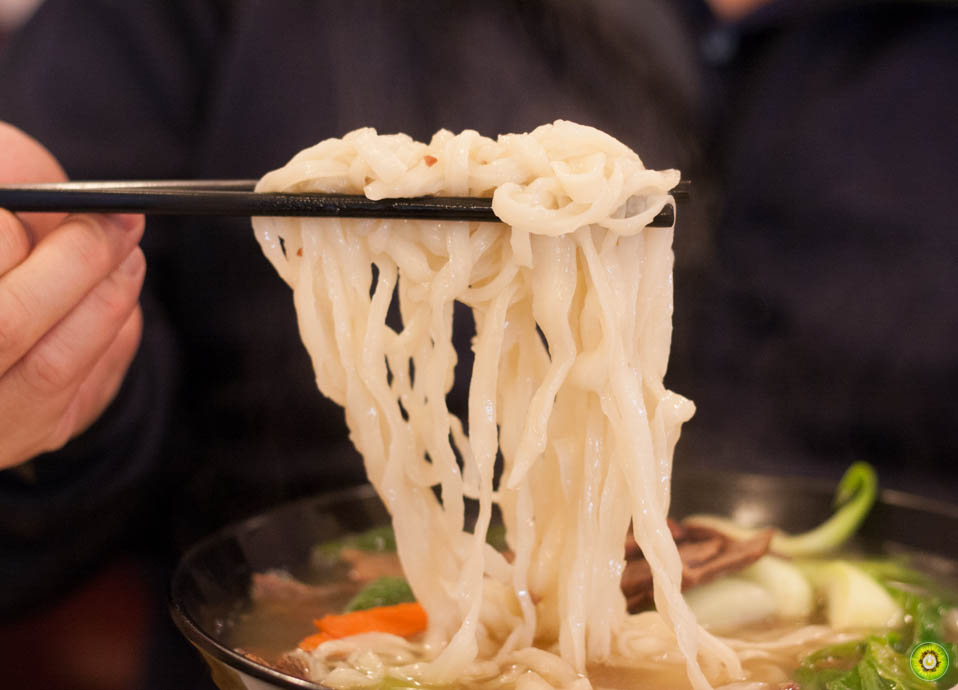 Fasha ordered the same thing, but with Dragging Noodles. Since these were thinner, they were less chewy than mine. Both types of noodles were really good though – it's just a matter of texture.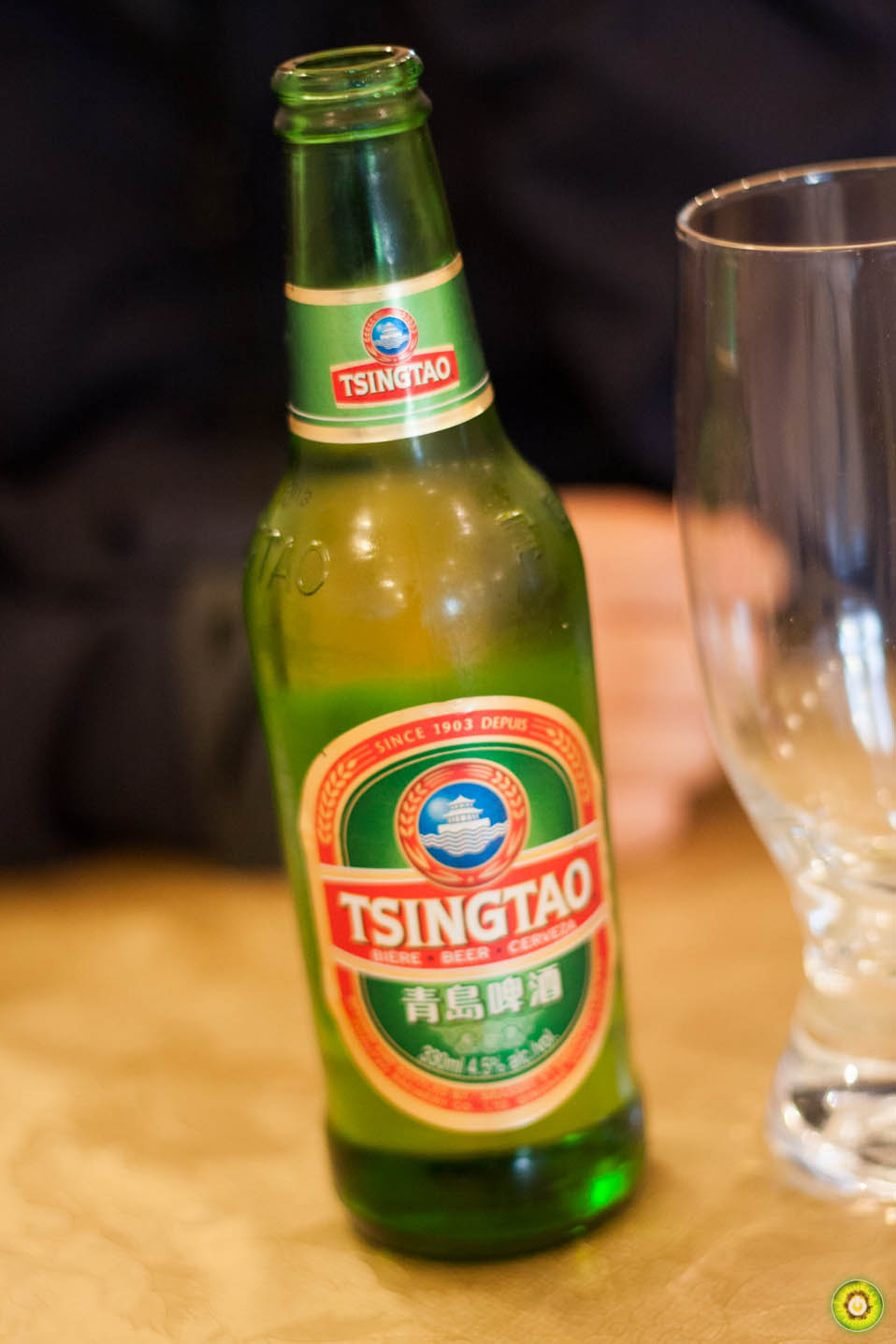 Fasha also got a Tsingtao Beer ($3.5), which is a lager produced in China. It's quite malty and well-hopped.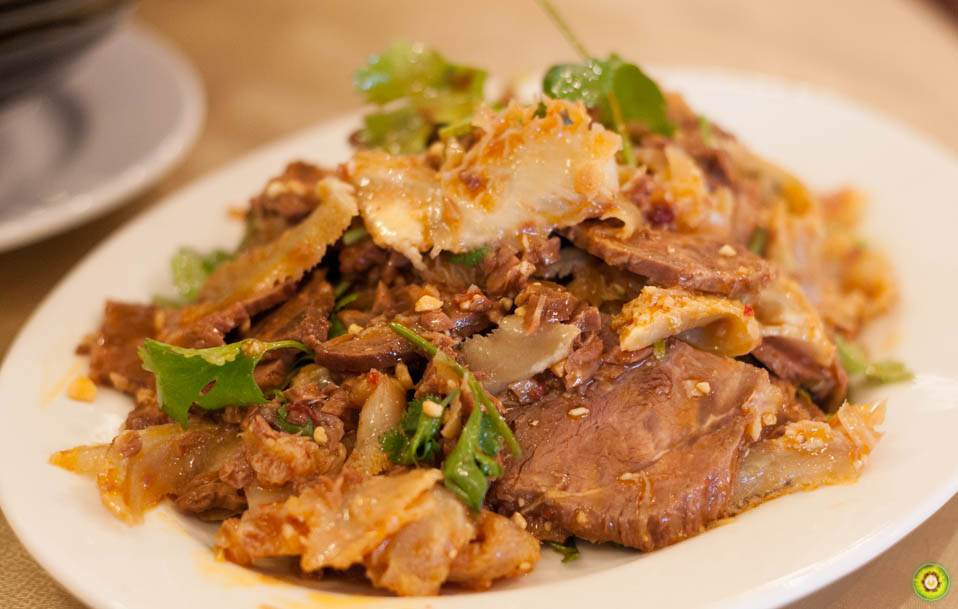 Besides the handmade noodles, we enjoyed some Spicy Beef Tripe & Shank ($8.95), which was served cold. Contrary to its name, it wasn't that spicy, something that Fasha greatly appreciated. Even between the both of us, we couldn't finish it in one sitting. There was a lot of meat! It tasted pretty good, so we decided to pack it up for home.
Throughout the dinner, Fasha and I were discussing the similarities between this restaurant and Sha Lin. For one, the menus were identical! Yu Xiang Yuan also had the skills to properly execute the menu and serve quality food. We speculated that some ex-chefs from Sha Lin decided to open up a restaurant of their own. The table behind us seemed to think so as well.
Final Bytes
I prefer this location simply because it's closer and there's free parking
SUPER tacky decor, but still very spacious and comfortable
Deliciously awesome and affordable food :)
Foodobyte's Rating

---