It started off as a humble food truck. After much success, Yolks has expanded to a full-sized restaurant, serving up their brunchy bounties. Because I'm usually not one to chase food trucks around the city, hippoCHAN and I drove up to their restaurant on East Hastings.
I knew what I wanted to eat before I even left the house because my Facebook had been plastered with photos of it – the Duck Confit. You know what they say… monkey see, monkey do eat.
Monkey was also disappointed when the plate landed on the table. For $11.75, I got one duck confit benny with a side of lemon truffle hash browns. Particularly for this neighbourhood, I thought it was quite expensive for the one-egg dish.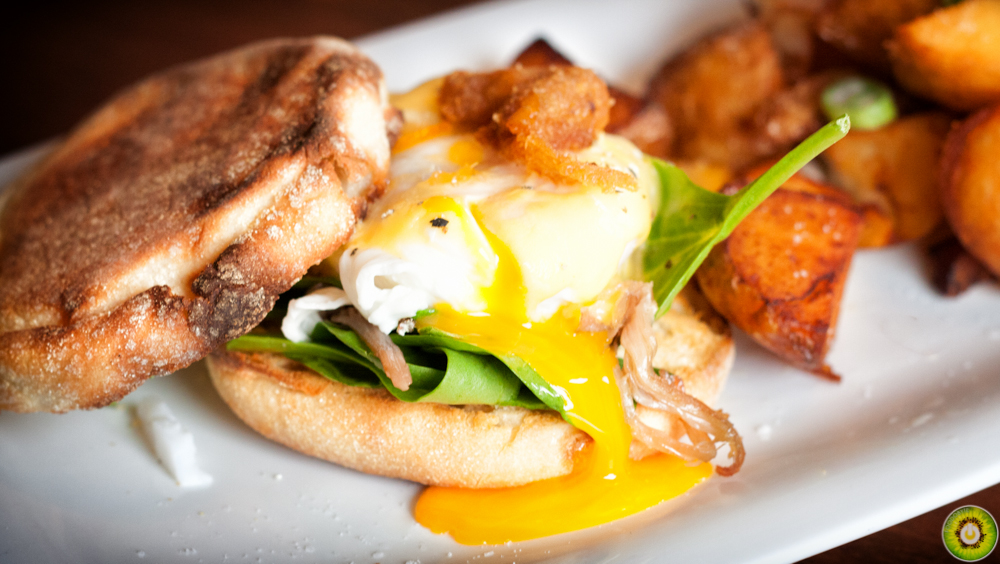 True, most would agree that quality always trumps quantity. However, if there isn't enough substance, flavour falls short. In other words, there was very, very, very little duck – almost undetectable. Also, the buns were really hard to cut without sawing into the plate.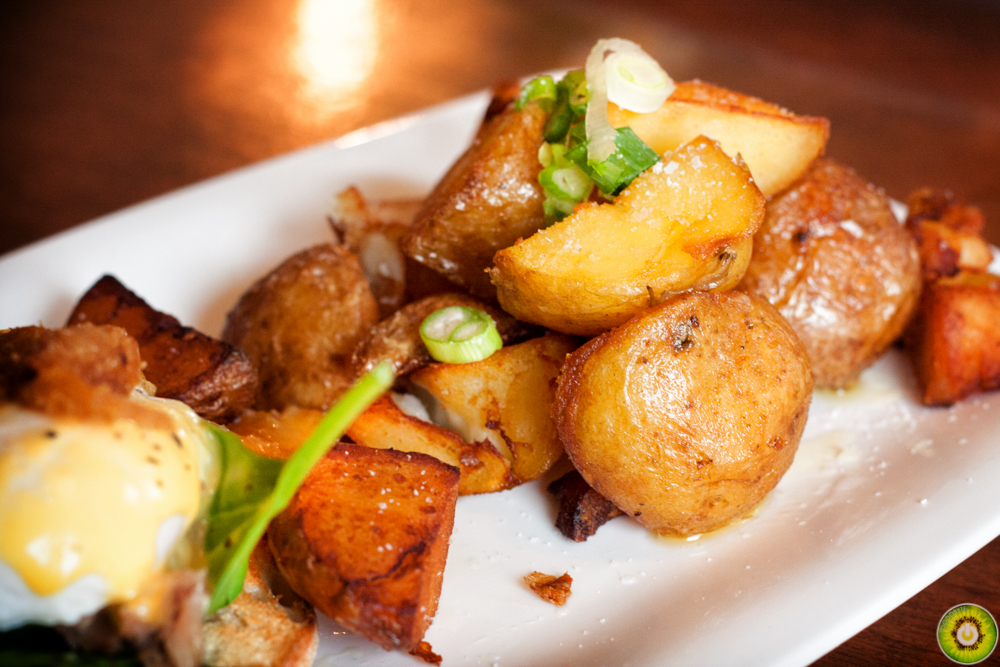 The saving grace was the side of lemon truffle hash browns. They tasted awesome with spicy ketchup.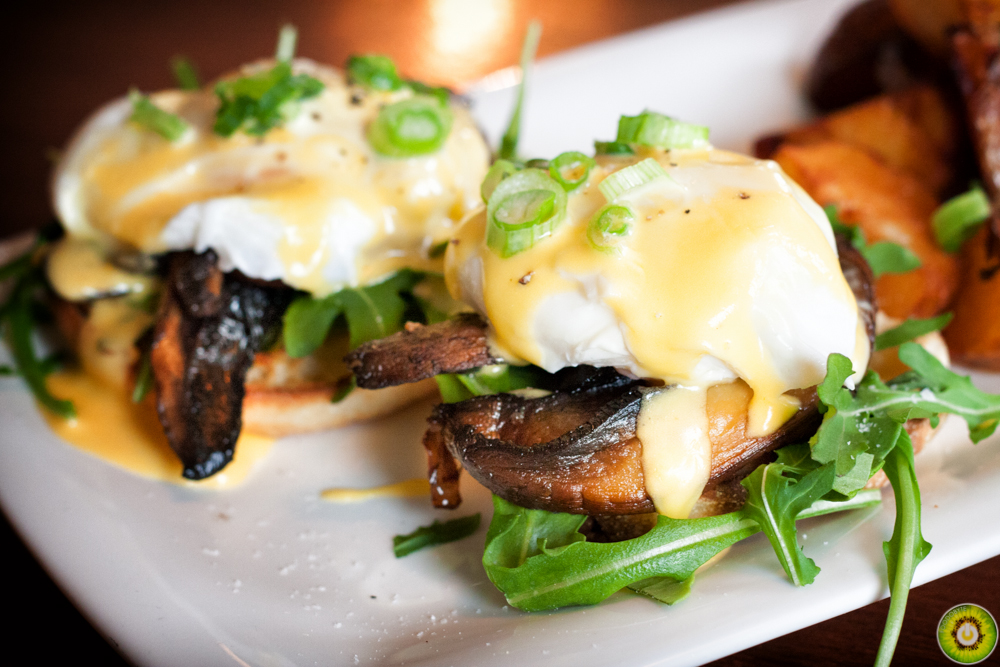 hippoCHAN had the Portbello Mushroom w/ Arugula & Aioli Bennys ($10.75) with a side of hash browns (+ $3.5). Hers was definitely more flavourful, owing to the meaty, juicy mushrooms.
Final Bytes
Decent bennys
Super friendly service
Open weekdays from 8am-3pm and weekends from 9am-4pm
Foodobyte's Rating

---