It's not everyday that Masha can take some time off from the restaurant and have dinner with Fasha and I! So for all of you who get to eat with your parents all the time, realize how lucky you are :)
That night, our little family decided to check out Wang's Taiwan Beef Noodle House on Granville St.
The restaurant is pretty spacious and brightly lit. My tip would be to look up at the ceiling, and try to avoid sitting beneath any speakers. The music got too loud for us, so Masha asked them to turn it down – KPOP isn't exactly her favourite genre.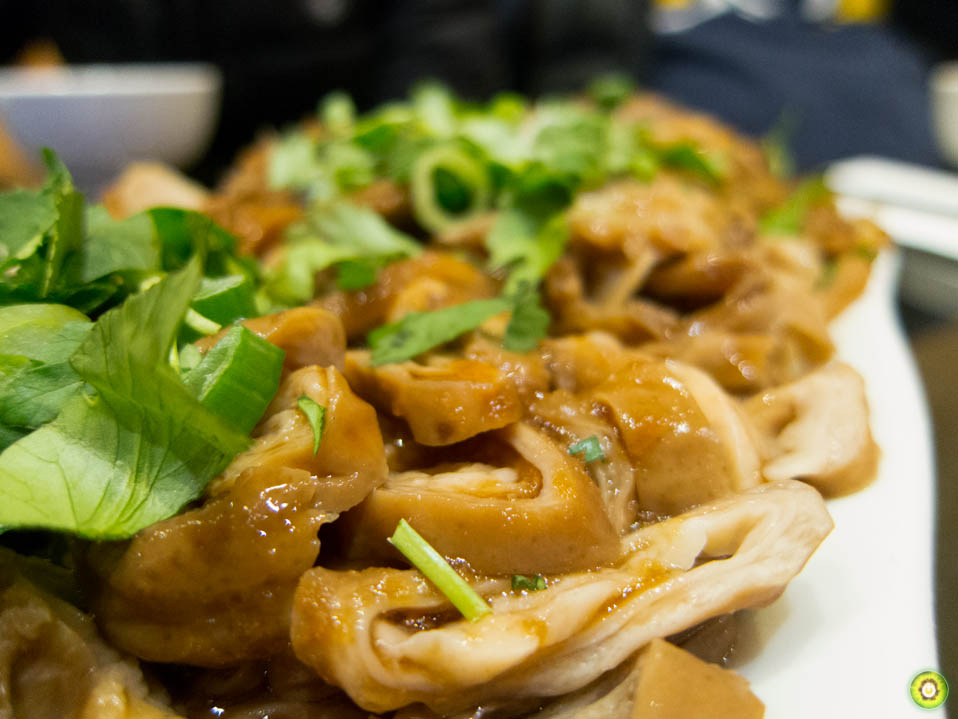 We kicked off the meal with some marinated side dishes. This one was the Marinated Large Intestine. Usually, I avoid this because it's often quite fatty and large in diameter (hence its name: "large" intestine). However, these ones were more petite in size, which made each piece relatively less fatty. It's served slightly warm, and had a hint of sweetness. Probably the best intestines I've had so far.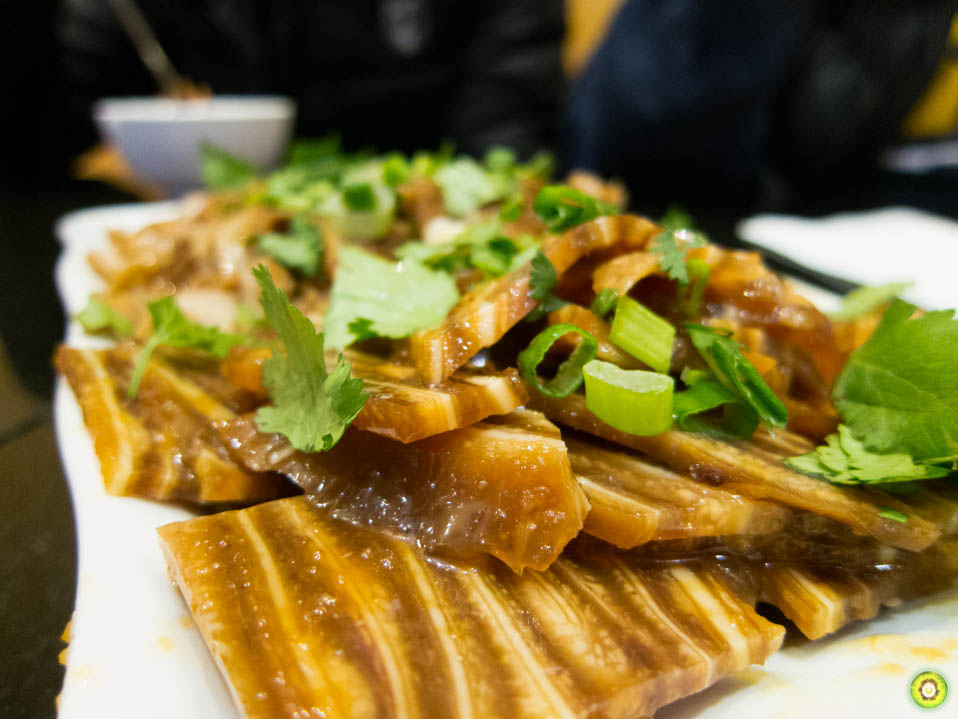 We also had Spicy Pork Ears. It was interesting to see them being served as slices, which was made possible by cooking, gelatinizing and then cooling the pig ears into one sliceable brick. I wished these were more crunchy, but still tasted okay – not too spicy.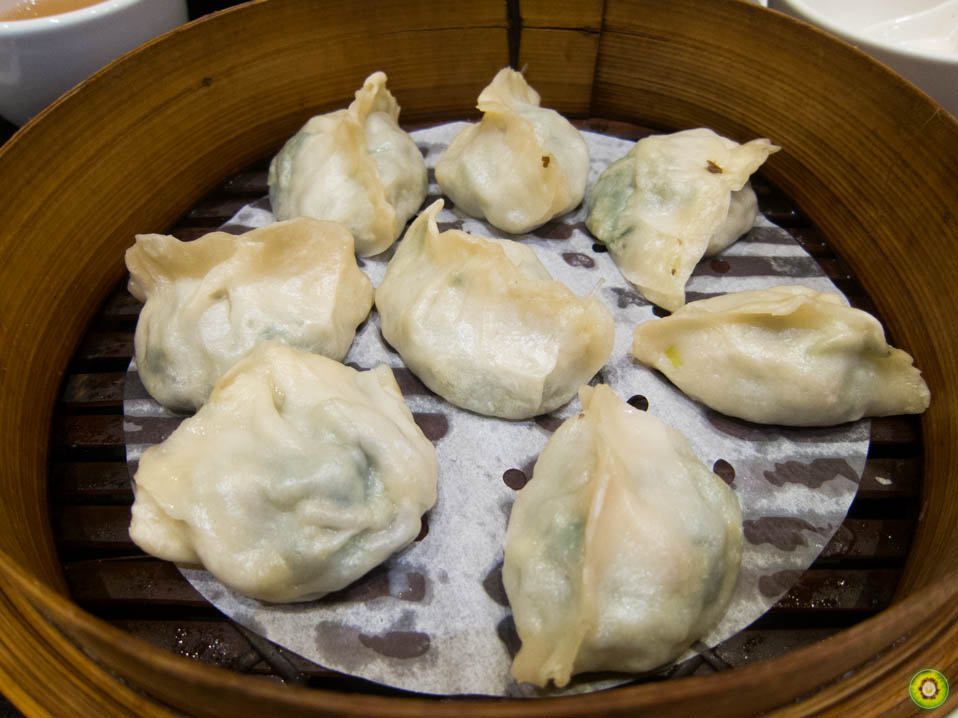 Fasha thought that Masha would enjoy some Steamed Veggie Dumplings like those at Shanghai Morning, so he went ahead and did just that.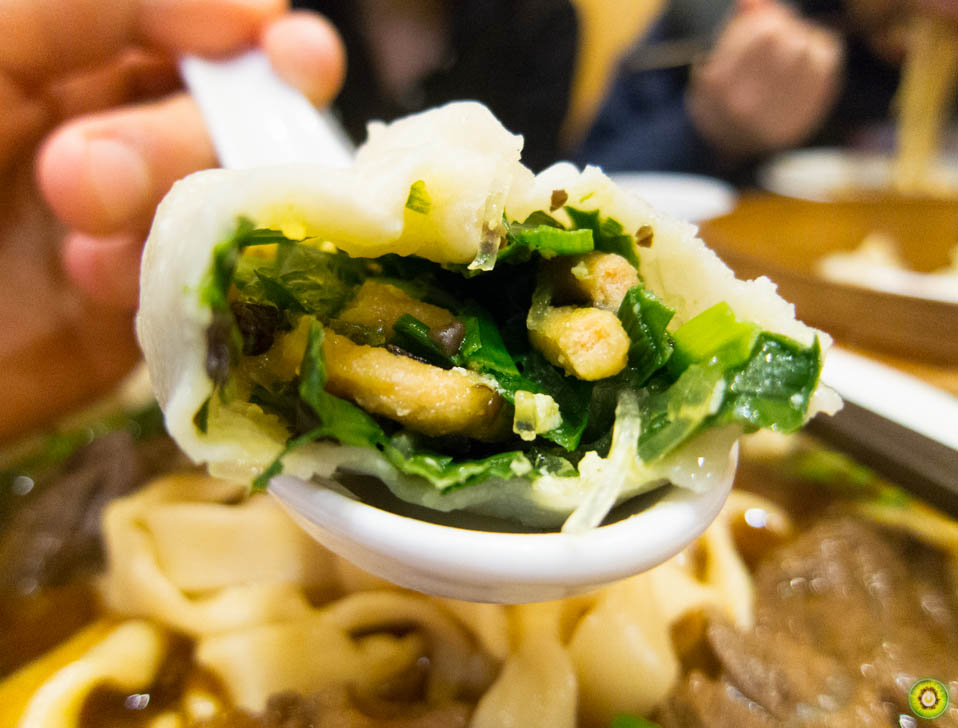 Well… she didn't enjoy them. None of us did. The skin of these dumplings were just too thick and dense, like a mandarin peel. And the filling was just bland.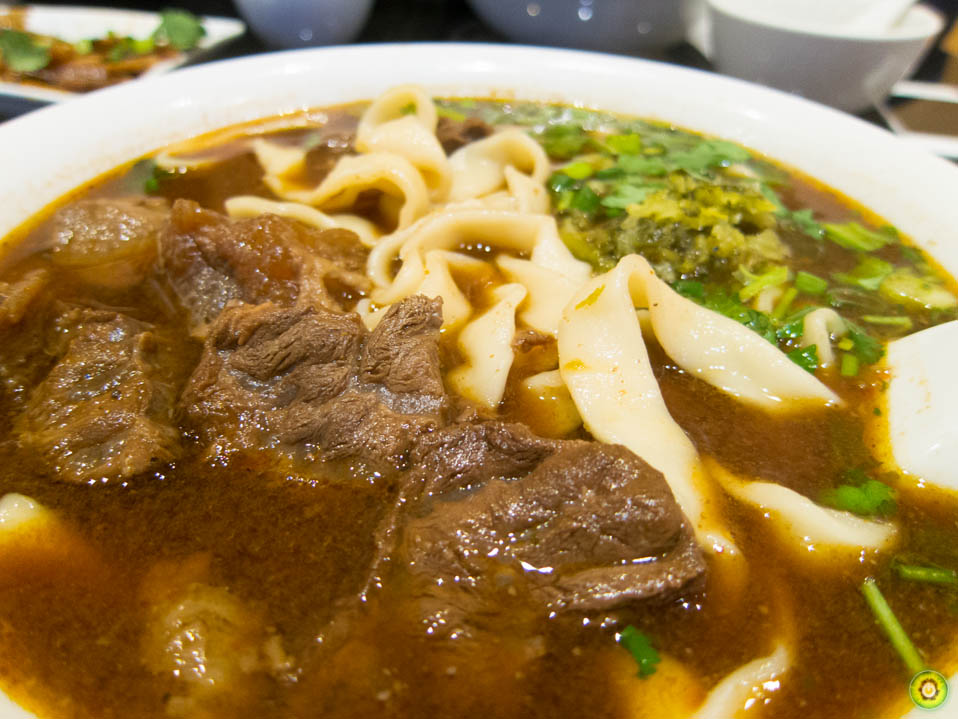 Thankfully, our bowls of Beef Noodle in Soup were pretty darn delicious. The tender beef shank soaked up the flavourful broth like a sponge. What's more, there were so many nuggets of beef that I actually had trouble finishing my large bowl. However, I did find myself quite thirsty after my meal, so it probably had quite a bit of MSG.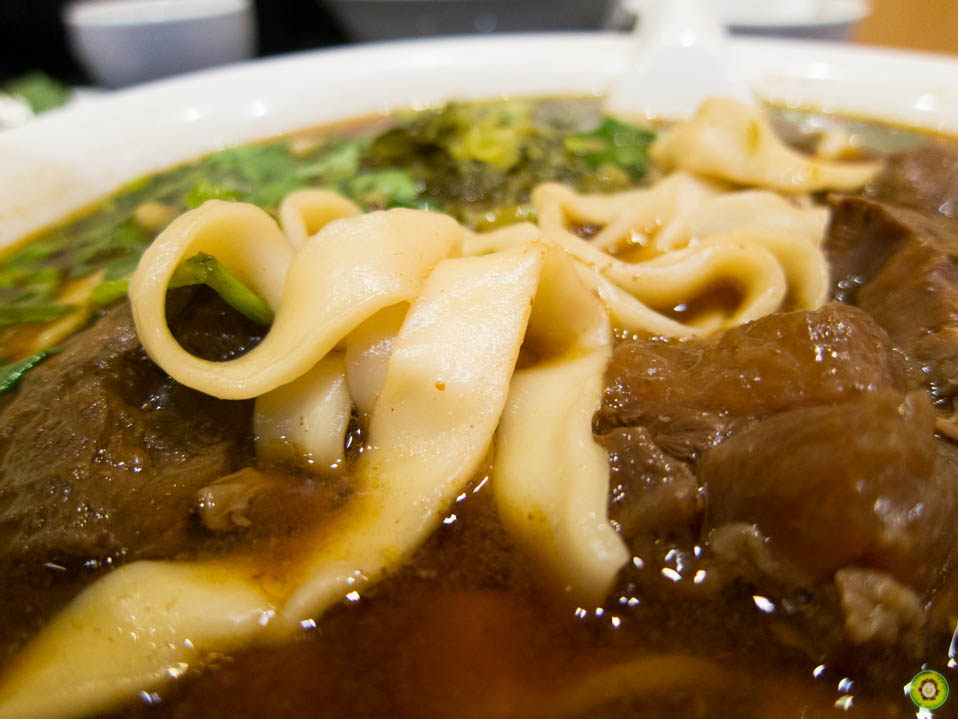 Like the beef, the noodles absorbed the broth really well. They were pleasantly thick and chewy too!
Final Bytes
Our server was quite attentive and understood English
Large bowls are large!
Free parking!
Foodobyte's Rating

---