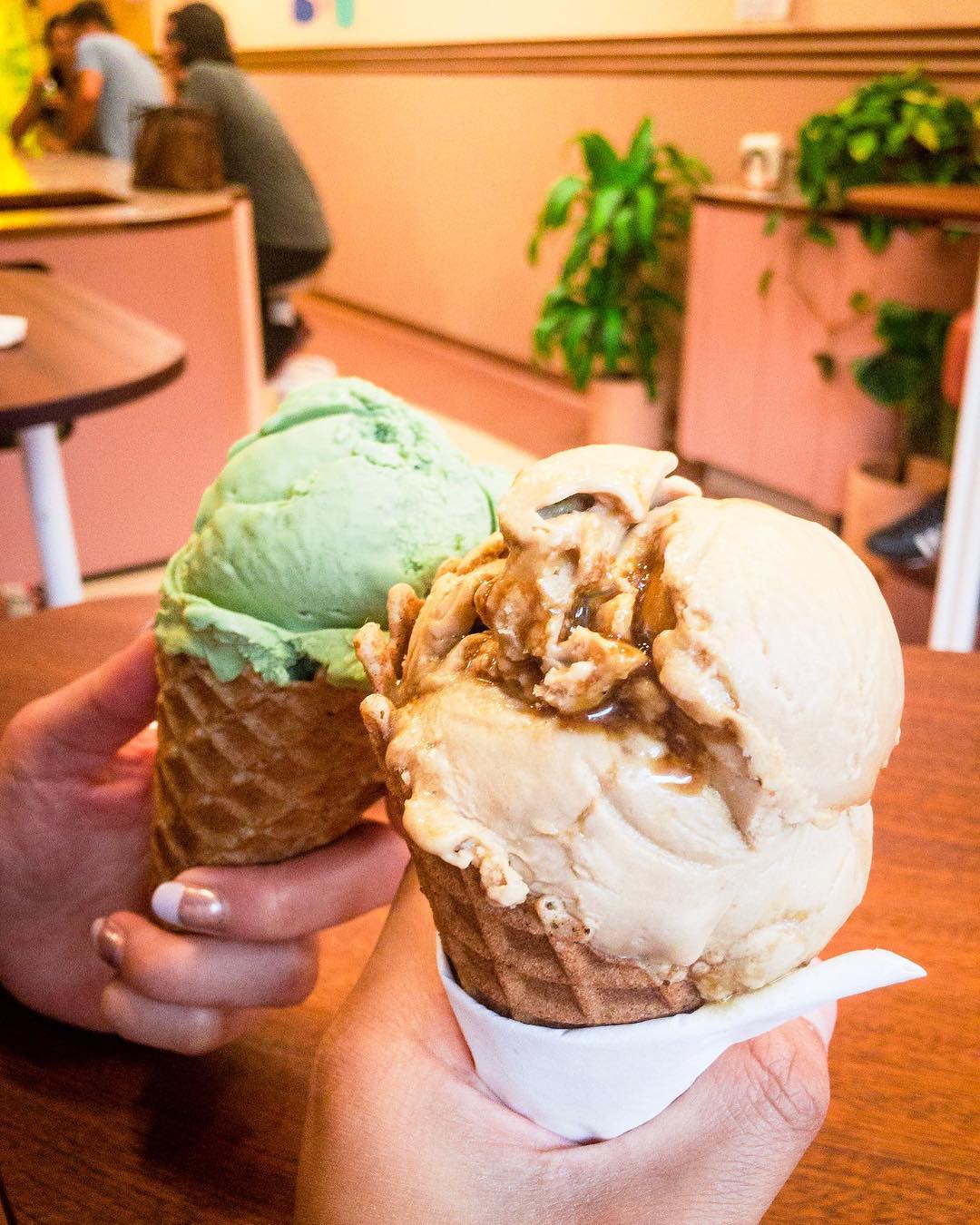 on Instagram: http://ift.tt/2fzCj00
Lactose-intolerant vegans rejoice! 🐮
Umaluma is a new plant-based gelato parlour in Chinatown 🍦
Usually vegan varieties of this frozen dessert are quite icey ❄️, but umaluma's are uma-creamy… possibly even more so than regular gelato.
The Coffee Toffee ☕️ had streams of sweet caramel weaving through it that balanced out the coffee flavour.
The Pistachio was also really good – nothing like the fake stuff in Spumoni ice cream… actually tasted like nutty pistachio!
The cones were meh; I would get my scoops in a cup next time. Great addition to the dessert scene, but quite pricey with each clocking in ~$9+ 💸
* Rating: 4/5 *
📍 235 E Pender St, Vancouver, BC, Vancouver, BC V6A 1T1
☎️ +1 (604) 559-5862