I absolutely love how a bunch of cool restaurants are beginning to pop up in Gastown. When Grape was in town, I decided to take her out to explore some place new. While some of the sketchiness still lingers in the neighbourhood, the comfort food of Tuc Craft Kitchen makes the trip well worth it. As with many of the restaurants today, Tuc focuses on utilizing fresh and local ingredients in its dishes.
The rustic feel of the restaurant made the dining experience so much more enjoyable. Its walls were decorated with wood that was reclaimed and revitalized.
Also, I'm guessing when it's super busy or there's a VIP party, Tuc opens up its upper floor.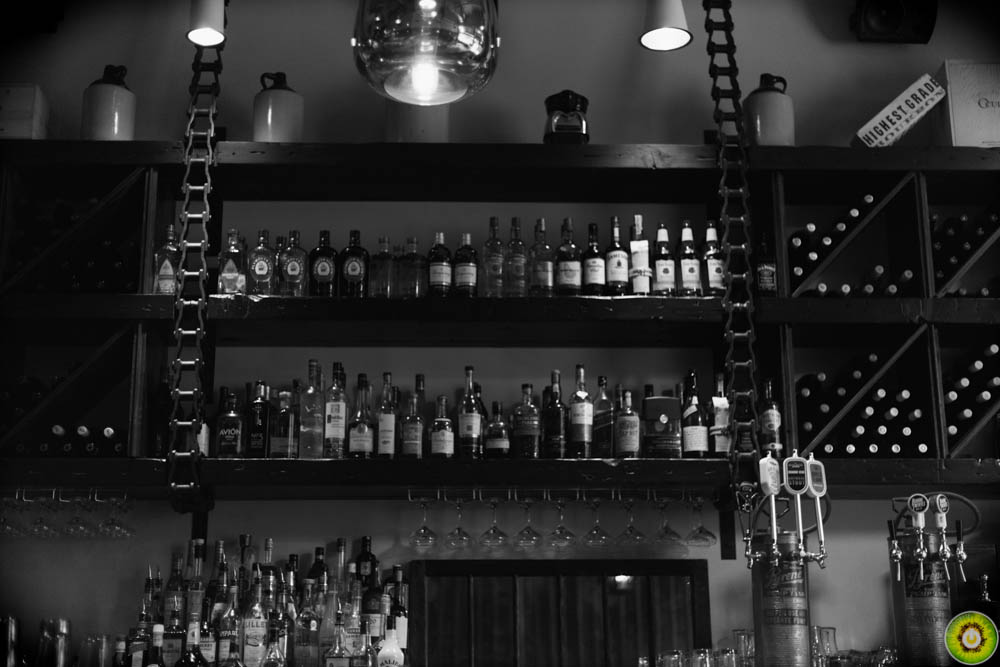 And lots of alcohol.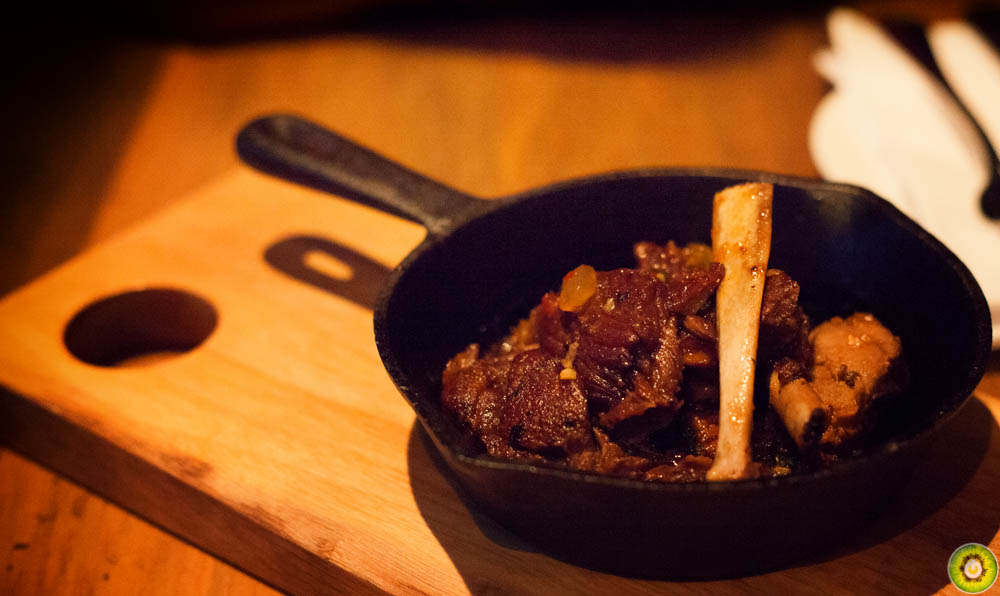 We started off with an appetizer of Orange Glazed Lamb ($9), which was made with Australian lamb ribs, jalapeño pepper and candied orange glaze. I gotta tell ya, I pretty much enjoy all food that's served in a cast-iron pan. I'm not sure why, but it magically makes the dish more delicious.
I wondered if Australians massaged their lambs because its meat was so darn tender, literally falling off the bone. The sauce was just as awesome; the combination of jalapeño and orange did the tango on my tongue – savoury, spicy and sweet.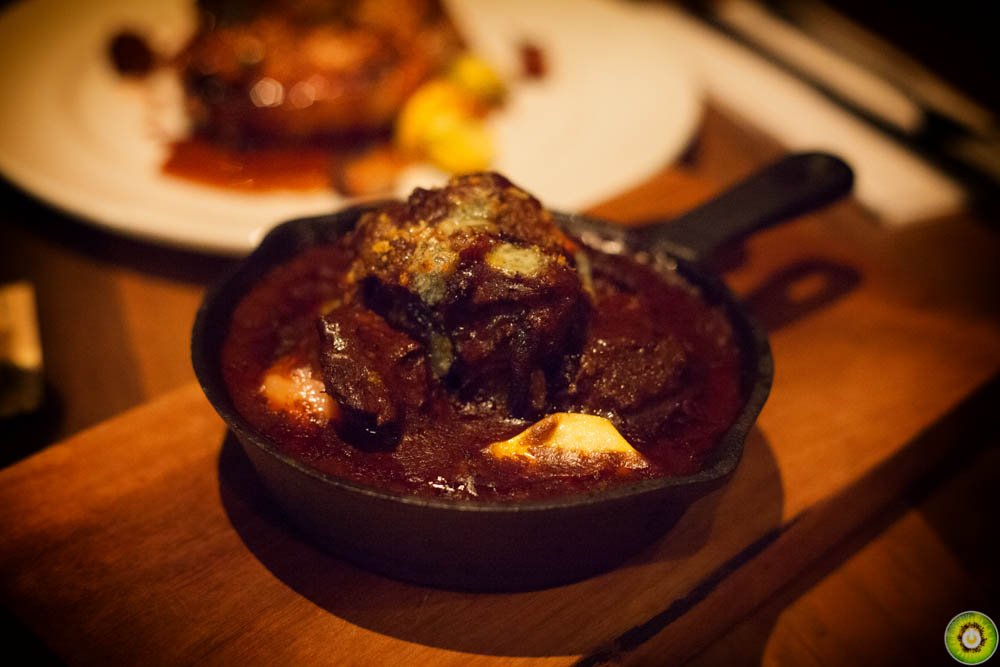 For my entree, I ordered the Hanger Steak a la Bourguignon ($19). Like the lamb, it was scrumptiously tender. With each byte, rich juices and sauce dribbled out of the braised Okanagan beef, amplifying an already amazing beef flavour. Also in the cast-iron pan, there were gratin potatoes and glazed vegetables that soaked up the sauce, yet still retained their own characteristic flavours.
Grape ordered another winning dish – Pork 2 Ways ($19). The two porks were slow braised gelderman farm pork belly and roasted pork loin chop, dressed in an espresso reduction. It's served with smashed fingerlings and eggplant relish.
Espresso with pork?! Whaaaaaaaat? But it worked, and it was wonderful. The loin chop had awesome caramelization and was cooked to perfection with precision. Some places serve their pork chops a little bit pink, which makes me slightly anxious. So, I appreciated how Tuc cooked it just enough to be well-done yet juicy.
It's a rare occasion to have a dinner where each dish is absolutely on point. Tuc Craft Kitchen is one of those scarcities. Needless to say, I will be returning to Tuc soon!
Final Bytes
Closed Sundays
Not too far from Canadaline Waterfront station
Serves locally crafted beers, classic cocktails and wine
Foodobyte's Rating

---