Trattoria Italian Kitchen on West 4th in Kitsilano offers an awesome $11 Pasta Tuesday Special. It's quite self explanatory – all pastas are $11 on Tuesday, even the most expensive ones that they don't show on the Tuesday menu. Fortunately, hippoCHAN and I checked out the full menu online before heading over, so we already knew which pastas we wanted.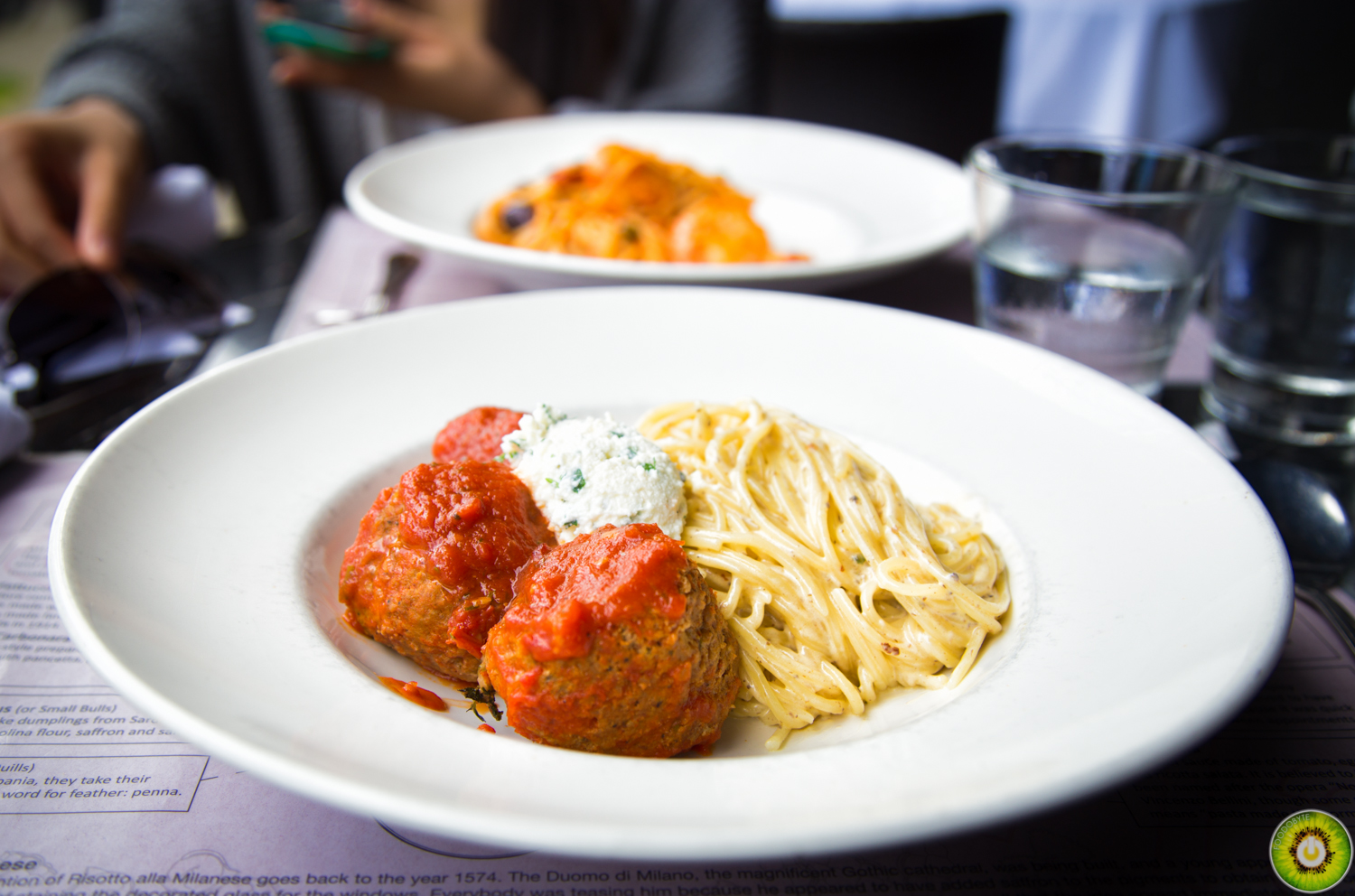 hippoCHAN ordered the priciest of all the pastas, the Truffled Spaghetti & Signature Meatballs, clocking in at $21.95. Not saying that it'll taste better because it's more expensive, but there was definitely a greater sense of value.
The meatballs were quite moist and flavourful. However, it was the truffled spaghetti that truly stood out. Blended with the ricotta, the pasta reached new heights of creaminess and indulgence.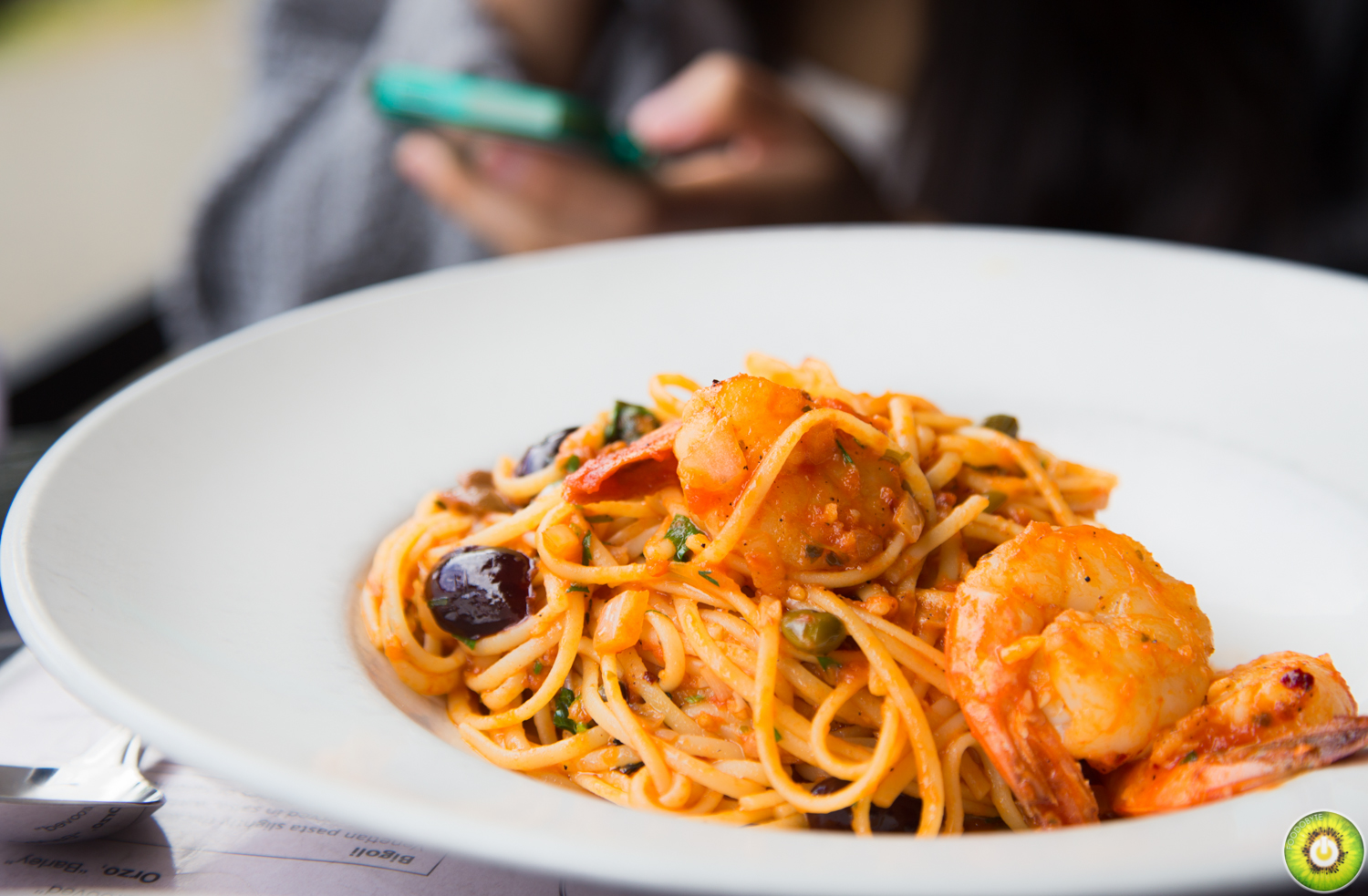 I ordered the Linguine Gamberi ($20.95), made with tiger prawns, capers, olives, oregano and roasted tomato aglio e olio (garlic oil). This dish lagged behind hippoCHAN's due to its excessive oiliness and lack of seasoning. I literally had to wipe my mouth after each byte. On the bright side, the prawns were very fresh and snappy.
Final Bytes
$10 Pizza Sundays
50% all bottled wine Wednesdays
15% off take-out orders
Foodobyte's Rating

---