After many years of inactivity, I've finally landed a job! And with a great job comes the responsibility of finding places to have quick lunches so that I don't exceed my 30 minutes! Tractor Foods along West 4th was my first find, and a great one at that. Its focus is everyday healthy foods. It's a cafeteria-style spot where you place your order and slide your tray toward the cashier, picking up food along the way. For sandwiches and items that require additional cooking, you take a number and a server will bring the food to your table.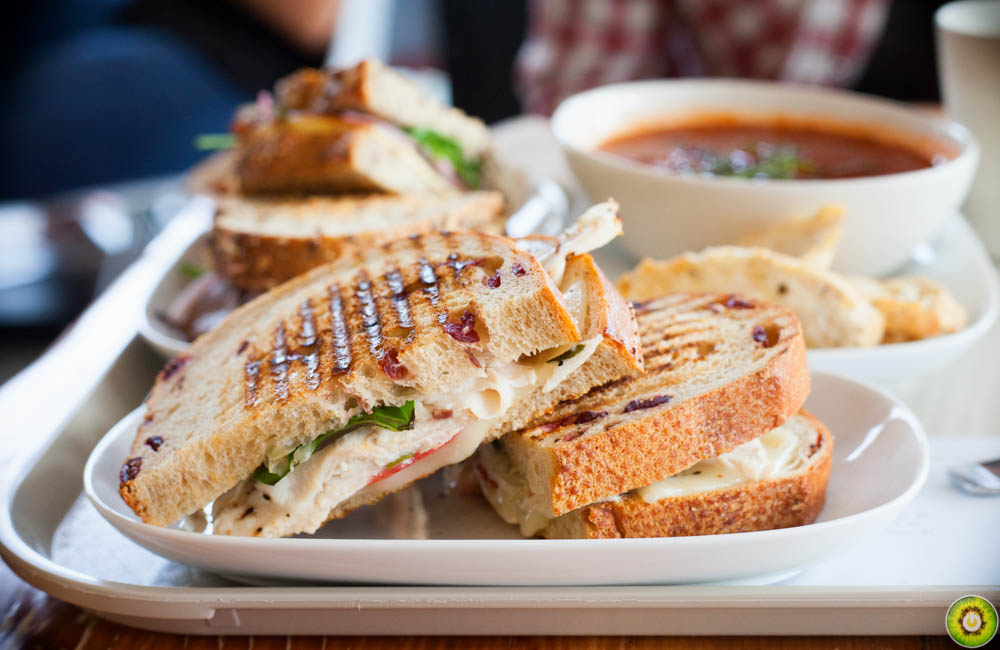 I was really excited to share my discovery with hippoCHAN so I brought her here for lunch as soon as we were free. She ordered a full Chicken Sandwich ($9). It's made of free run organic chicken breast, tomato, fennel, basil, provolone and cranberry bread. It's pressed on a panini grill right before service so it was warm and crispy.
This is the type of sandwich that won't bog you down after eating it. It's light, flavourful and wholesome.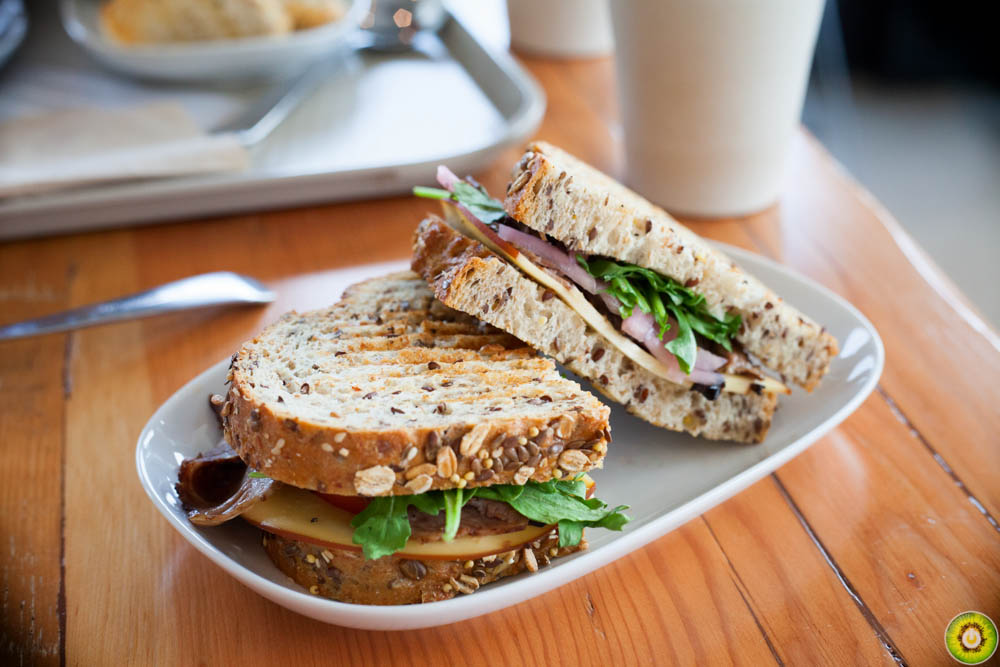 I ordered the full Beef Sandwich ($9). I can't quite remember what was in it, but it wasn't as good as the chicken. I don't think this was a usual menu item because I've only seen it once. Typically, there's three different sandwiches: chicken, european ham and veggie.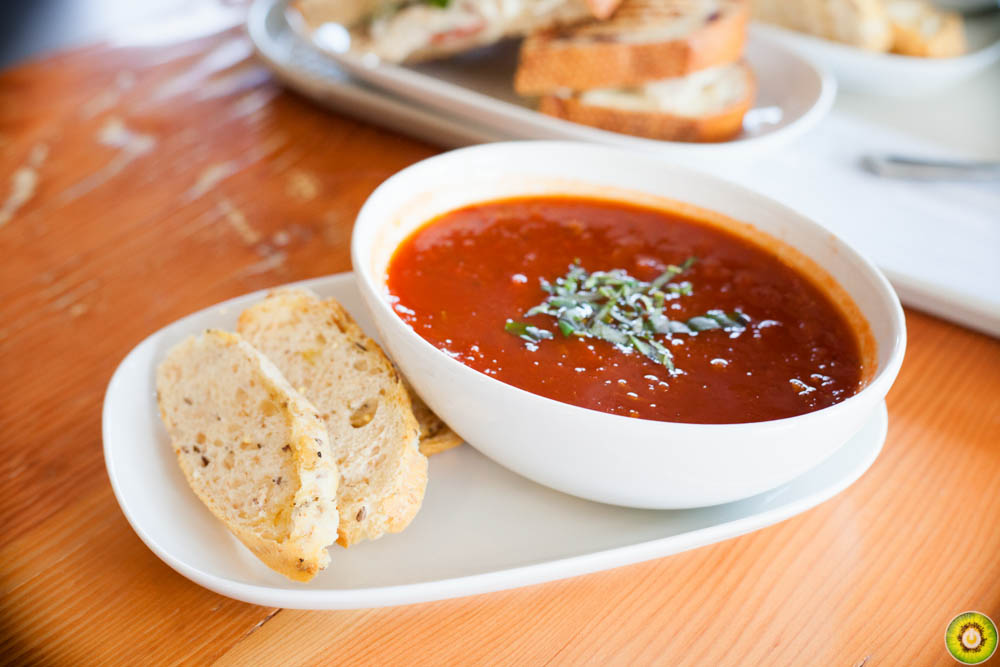 What's a sandwich without a soup? It's like a world with salt, but no pepper; one cannot exist without the other. Thus, we ordered the Tomato & Fennel Soup ($5). By far, this soup is my favourite item at Tractor. It's spicy, slightly tangy and overall body-warming. The fennel also stands out beautifully. Don't be afraid of dunking your sandwich into this delicious bowl of soup!
Final Bytes
Awesome place for a quick lunch!
Serves up healthy salads and other proteins
Half sandwich + soup is already quite filling
Foodobyte's Rating

---