Easter Weekend was absolutely GORGEOUS! Sunny, blue skies – slightly breezy, but still warm. hippoCHAN and I took full advantage of the beautiful weather and bussed down to Granville Island for the day.
Our first food stop was Tony's Fish & Oyster Café. Despite the super large sign, the restaurant is actually quite small by comparison. Luckily, we were just second in line after another couple.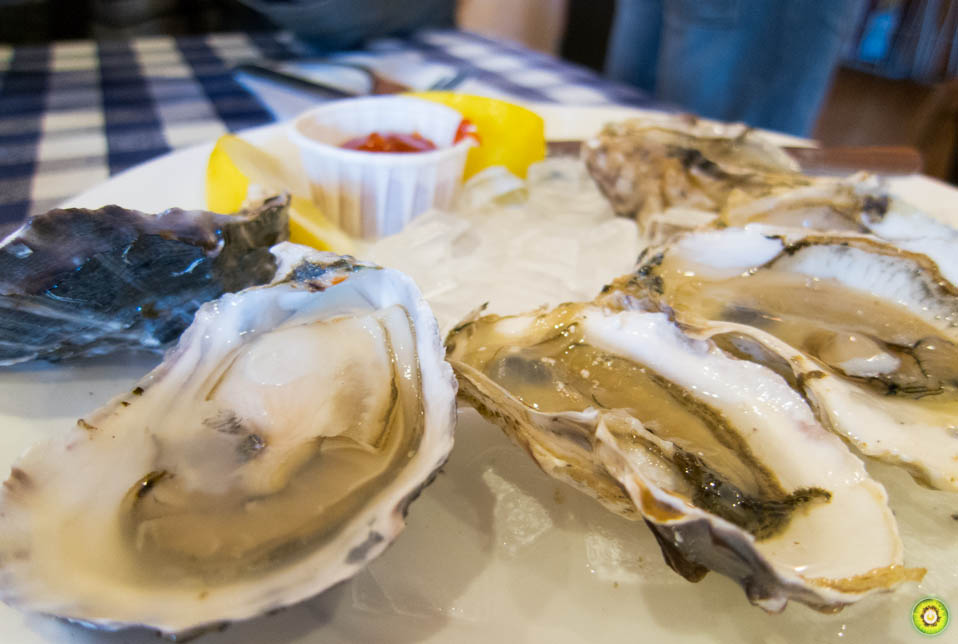 We jumped into our meal with a half dozen of Raw Oysters in Half Shells ($13.99). These were Royal Mayagi oysters.  Squeeze some lemon on it and dunk 'em in red sauce. hippoCHAN happily slurped away… while I was like, "meh." Without a doubt, they were very fresh. However, I just found them very lacklustre. Because they were raw, they just tasted like seawater.
I guess I prefer cooked oysters, especially in hotpot, since there's more development of flavour.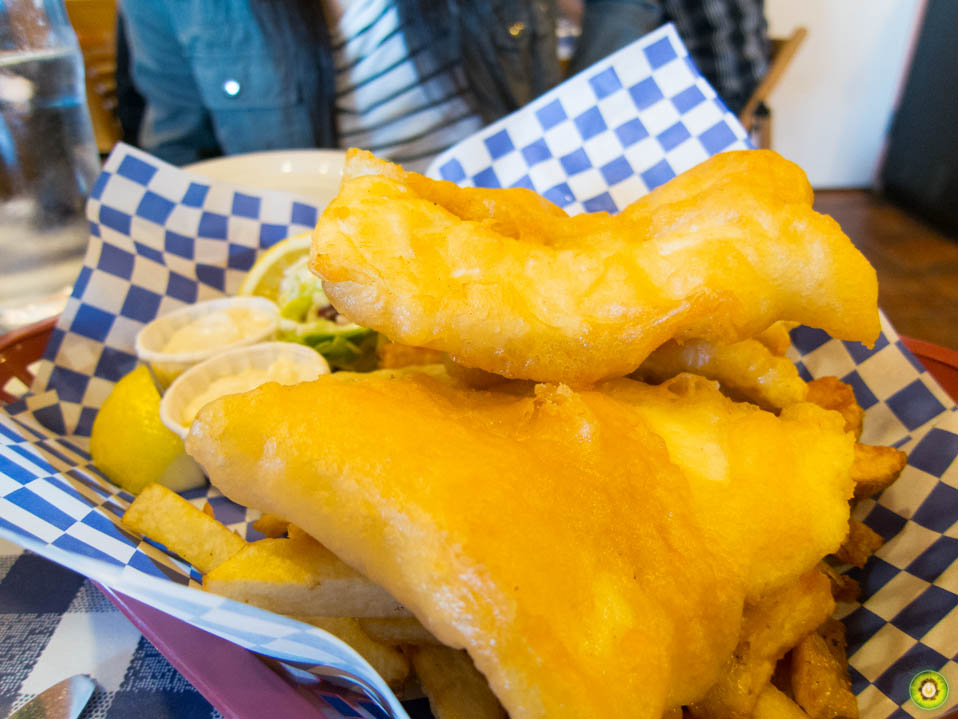 This is what I came for – Halibut Fish & Chips! Two pieces cost $17.59 + $8.29/extra piece. We decided to share, so we got 3 pieces, which was an apparently smart choice 'cos these pieces were massive!
The fish was fried to perfection! The batter was thin, crisp and not greasy.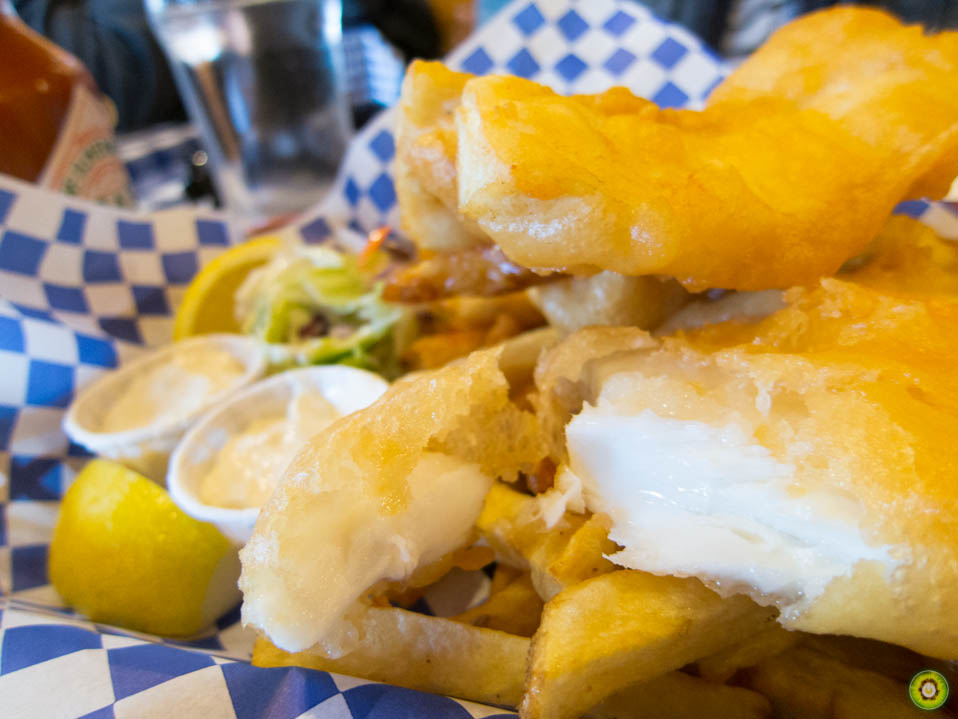 Nothing can compare to halibut: it was freakin' flaky and oh-momma moist! Drizzle with lemon juice and dip in tartar sauce… MOUTH ORGANISM (gotta keep Foodobyte kid-friendly)! The thick cut fries were very delicious with the tartar too, although they weren't crispy on the outside.
Coleslaw was decent. The good thing was that it wasn't drowning in mayo; it was just lightly dressed.
Final Bytes
I need to cash in some pearls 'cos oysters be expensive…
Can also choose cod, haddock or salmon for fish n' chips!
Zero trans fat oil is used for frying!
Foodobyte's Rating

---