For 2014, hippoCHAN and I decided to check out The Refinery and its Dine Out Vancouver menu. It was priced at $18, and rightfully so. There wasn't any "wow" factor – just a plain ol' simple (not to mention small) meal.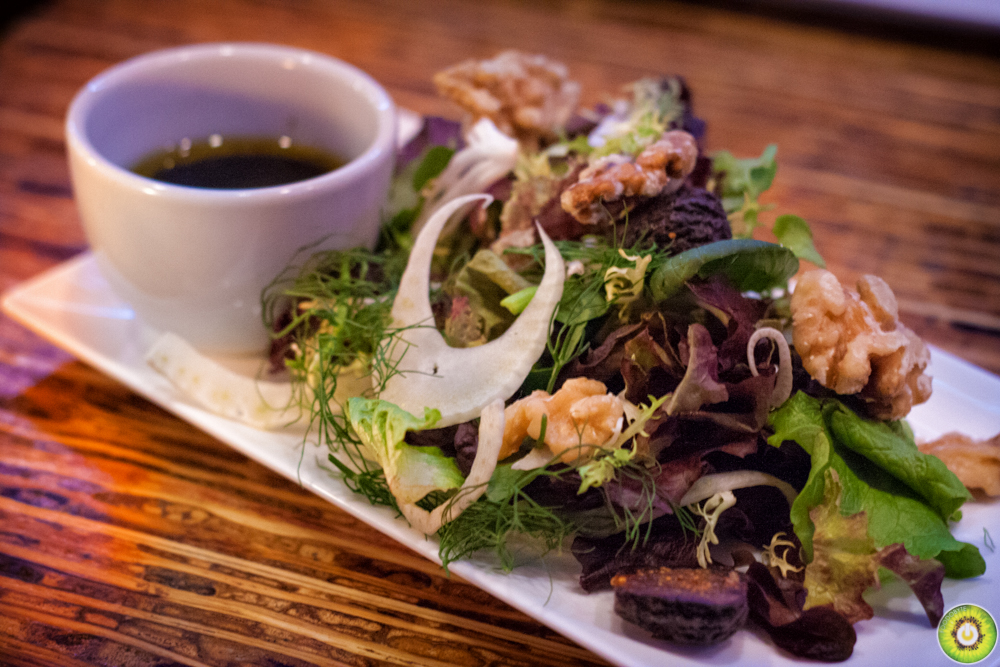 Even when eating out, I always try to fit in some greens into my meal. Ergo, I decided on the Mixed Greens for my appetizer. It had locally source organic lettuces, walnuts and figs. Originally, it was supposed to be dressed with a blue cheese vinaigrette; however, I opted for a balsamic because I'm not a fan of blue cheese.
After tasting hippoCHAN's Tuna Tartare, I wished that I had ordered that as well. It was definitely more flavourful as sesame paste, lime and garlic chips were chopped in with the tuna.
For our entrees, we both chose the Pork Tenderloin, which was sous-vide and served with an espresso and guinness jus. On the side, there was a granny smith pomme puree.
Even though the discs of pork were finely sliced into half centimetres with impressive precision, they still retained some moisture. Obviously, neither of us were satisfied with the pork, with regard to its taste and size. I didn't even notice there was a jus until I read the description. Do you see it?
What also irked me was the puree… it was barely lukewarm.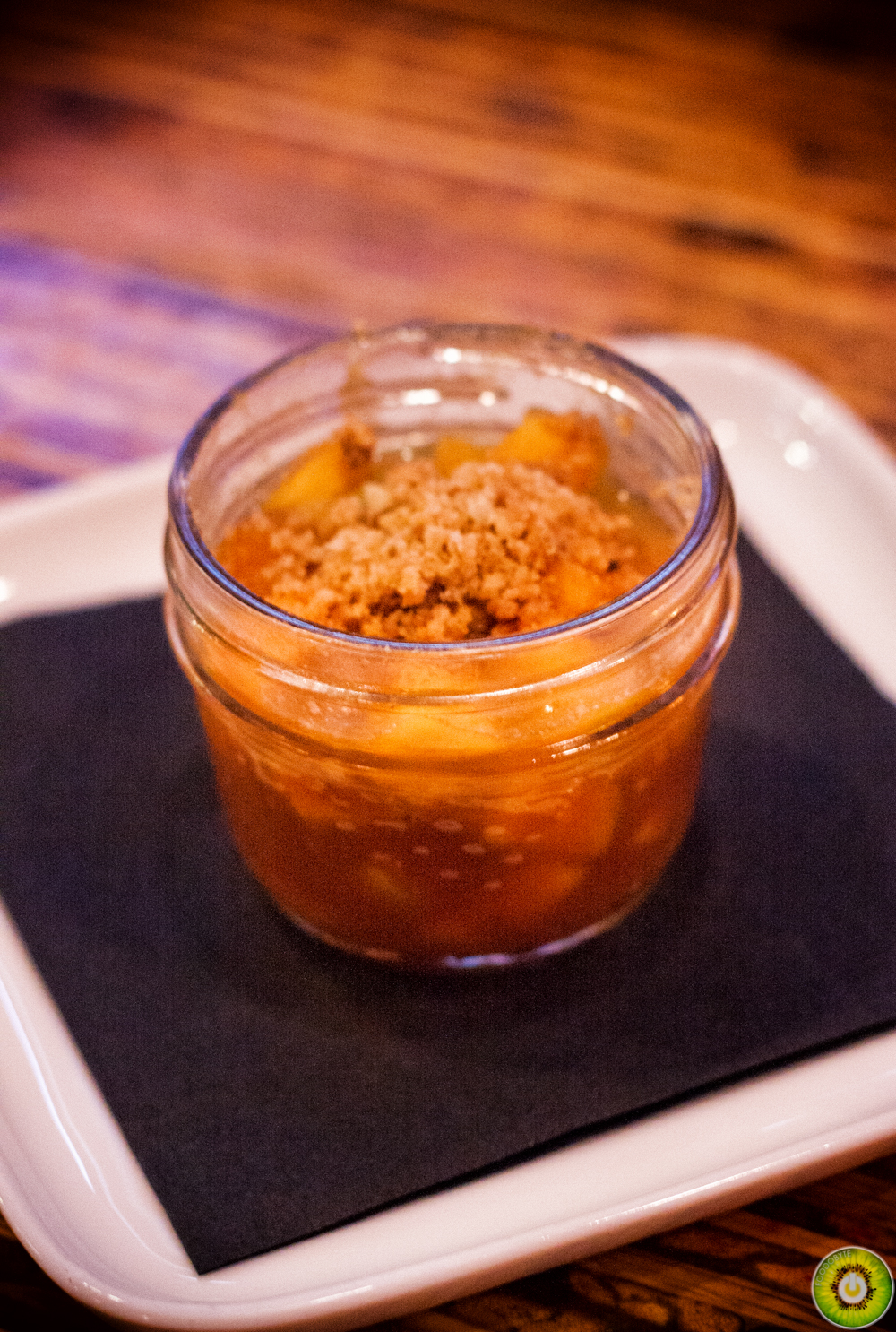 We each ordered one of the desserts. Mine was the Tartain Crumble.
Sounds fancy eh?
I'm not even exaggerating when I say that it was more liquidy than apple sauce – it was apple soup. In the soup world, it wouldn't even be a chowder… more like a chicken noodle consistency. It was really unappetizing to eat. I just picked out the pieces of apple and left the rest.
Much like the appetizer round, hippoCHAN picked the better dish for dessert. Hers was the Flourless Chocolate Cake. It was a decent cake served with a raspberry coulis and ice cream. Let's face it, anything with chocolate and ice cream will taste good.
We were still starving by the end of the night, so we walked a couple blocks over to Basil Pasta Bar for something more substantial. We split a $7.95 pasta, and that filled us up more than the Refinery.
Foodobyte's Rating

---