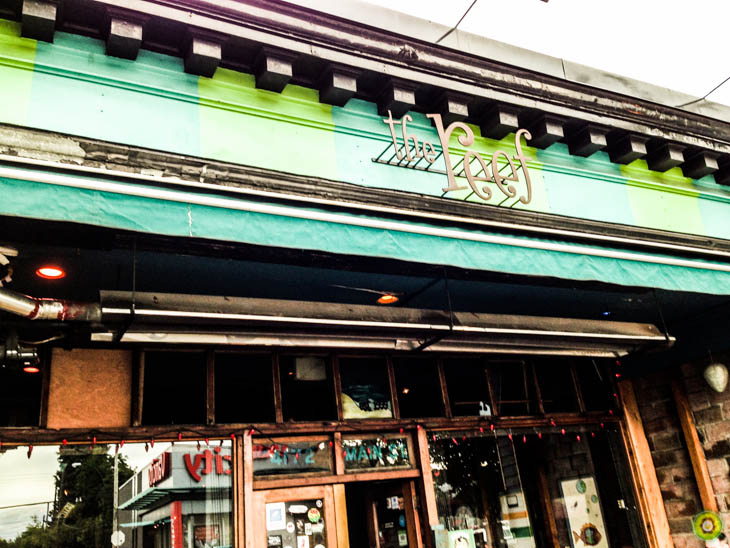 After playing some intense basketball (yes, I do actually leave my room) with Feezy, PolyP, Shaq, Matt & Akasaki, we headed over to Rocky Mountain Flatbread Co. to refuel our calories. For some reason that I can't remember, it was closed! Probably a holiday… Anyway, we strolled up and down Main St. until we settled on The Reef that serves Caribbean grub.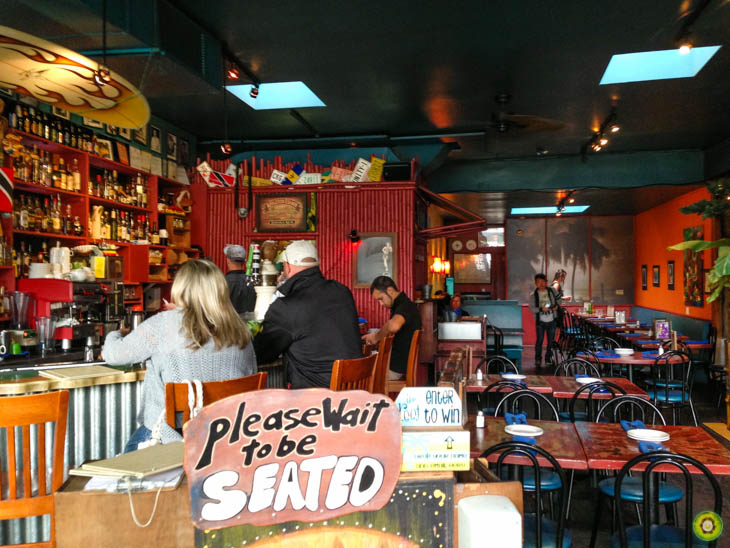 We stopped by around 3 so it was pretty much empty. The restaurant's walls and decor were very vibrant… why can't its food follow the same fashion?
We got complementary Johnny Cakes, which made of cornmeal and deep-fried.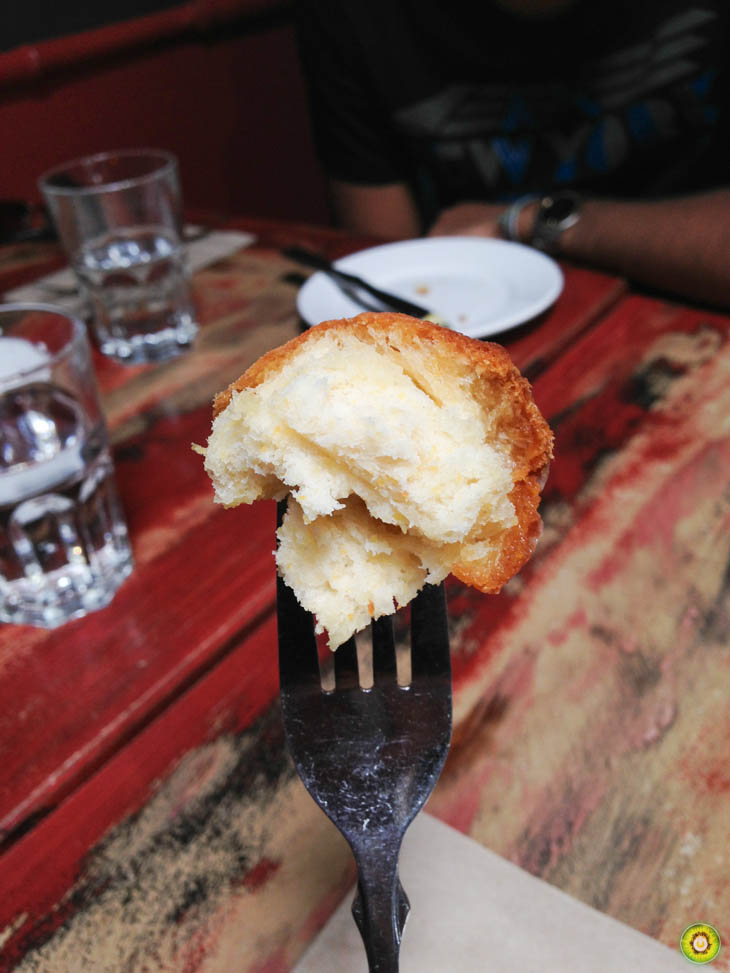 They were light, fluffy and buttery in flavour.
I ordered the Jamaican Jerk Chicken Breast ($14), served with rice, peas and coleslaw. For those unfamiliar with jerk, the Reef describes their particular jerk as "a spicy North Coast Jamaican wet marinade of all spice, soy, tomato, garlic, ginger and scotch bonnet peppers." After they marinade all their meats and such, they add additional seasonings and turn it into a sauce. So their jerk sounds like it's flavour-packed, right? You betcha! Definitely sounds flavourful… just doesn't taste so.
The chicken breast was just so BLAND. None of the jerk flavour penetrated the meat. UGH! And it wasn't even juicy!
What's even more off-putting was the coleslaw. Eating it was like sucking a lemon in a blistering hot desert – you would only do it out of desperation. It was so freakin' acidic! The chef definitely did not taste that before sending it out.
This so-called Caribbean place can't even hold a flame to Calabash Bistro in Chinatown! You want unbelievable Caribbean food? Go to Calabash.
Final Bytes
Good Johnny Cakes
Large chicken breast, but still not worth it if void of flavour
What are you waiting for? Go check out Calabash!
Foodobyte's Rating

---