The Keg is always my go-to place if I ever want steak outside of my own kitchen. Initially, I was planning to try out Catch 122 for its rabbit cooked three ways… But since hippoCHAN is easily enamoured by cute bunnies, I felt guilty =.= Ergo, we went to the Keg on Granville Island for their $38 Dine Out Vancouver menu!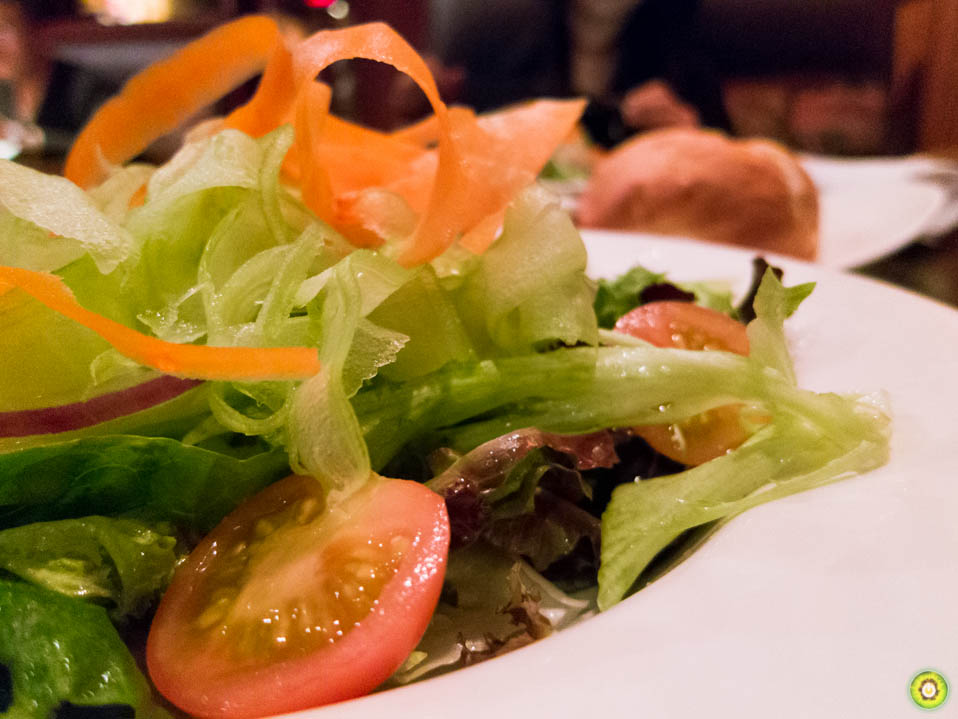 We both had Mixed Greens as a starter. This salad was mountainous! It's made with field greens and garden vegetables with a vinaigrette dressing. Although it was very fresh, we both felt that there wasn't enough dressing.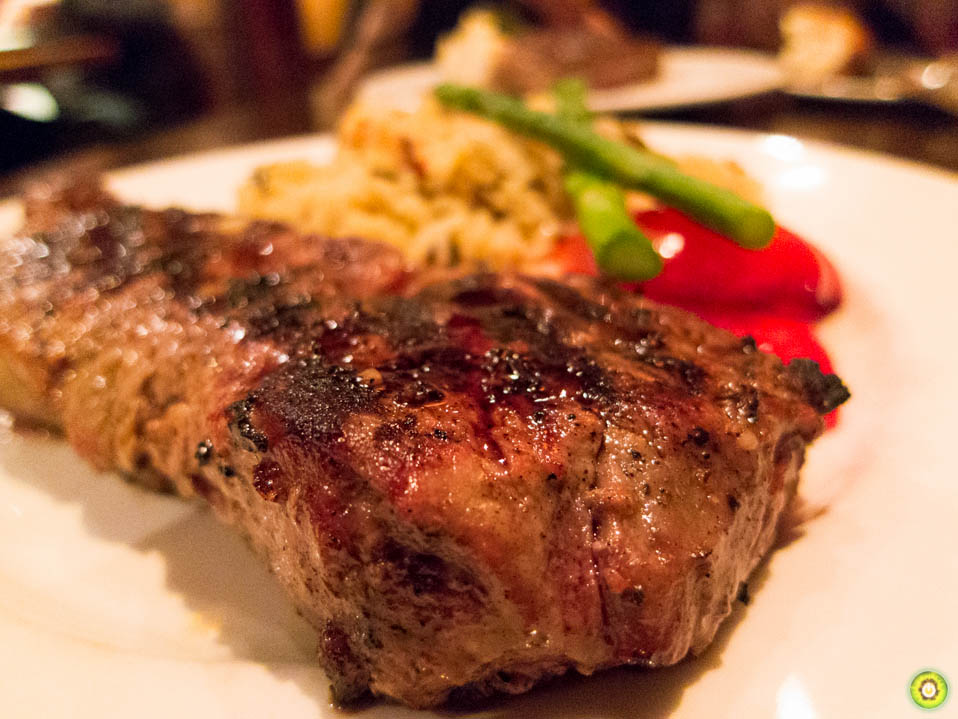 I was really surprised to see the 12 oz New York Striploin on the menu without any surcharges. I don't think they had it last year… otherwise, I wouldn't have ordered the Prime Rib!
As always, the steak was cooked perfectly to medium-rare. Ultra tender and flavourful, even though it's just grilled naturally. There's also an option to coat it in black peppercorns.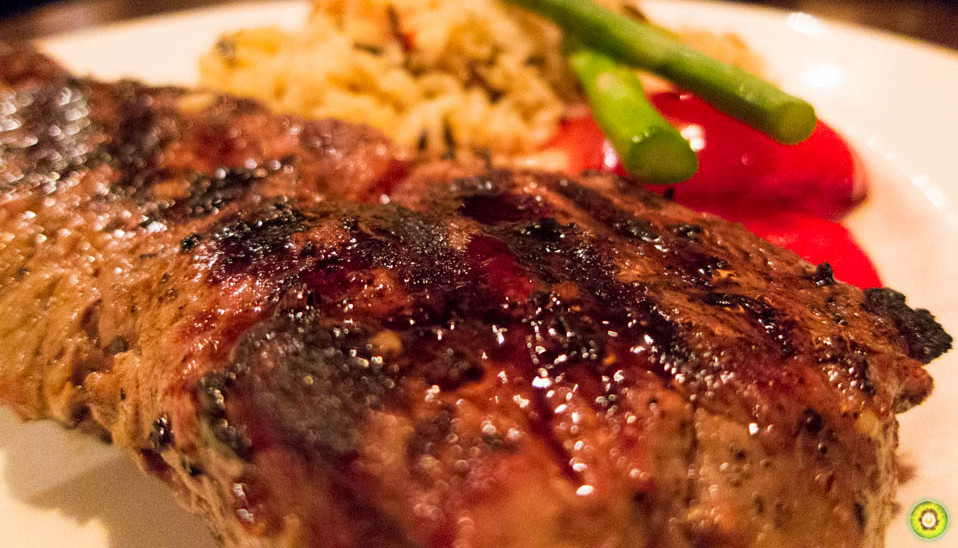 Look at those beautiful grill marks :D As a side dish, I picked the rice pilaf, which was cooked in a seasoned broth. So much better than regular rice!
I usually order the garlic mash or double-baked mash, but I always found them to become increasingly salty with every byte.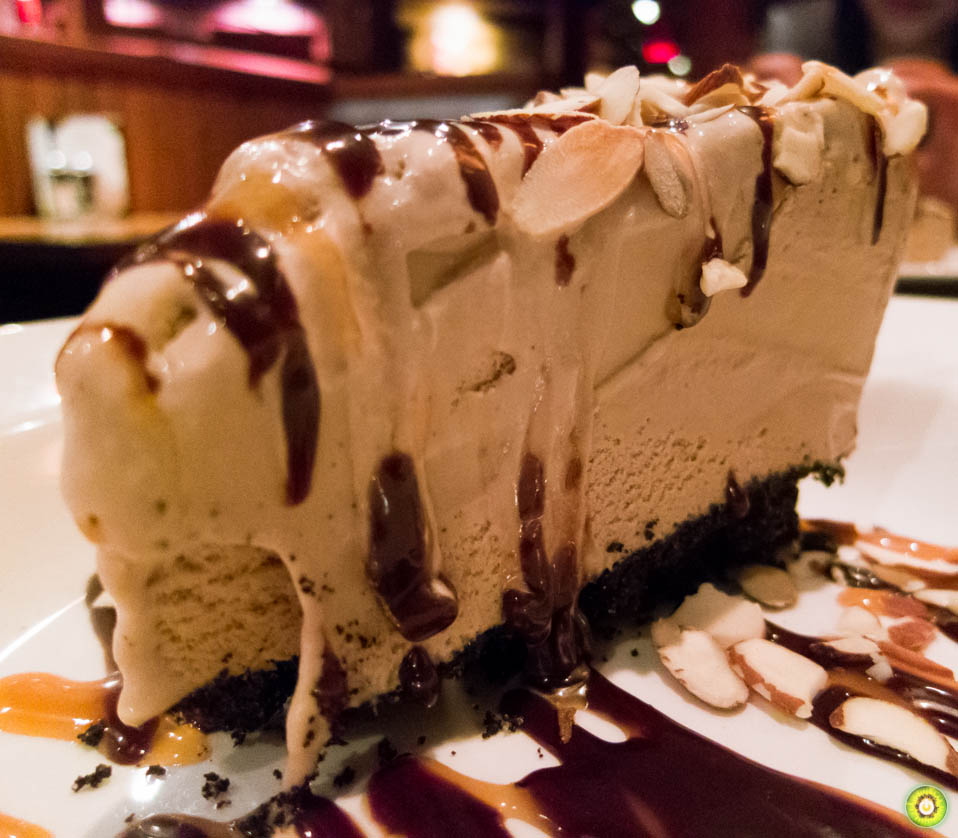 This wasn't exactly the prettiest Billy Miner Pie, since it looked like it sat around for a bit. Nevertheless, it was super delish! It's like an airy, light coffee ice cream cake with a chocolate crumble bottom, drizzled with chocolate, caramel and almonds. My favourite dessert here at the Keg!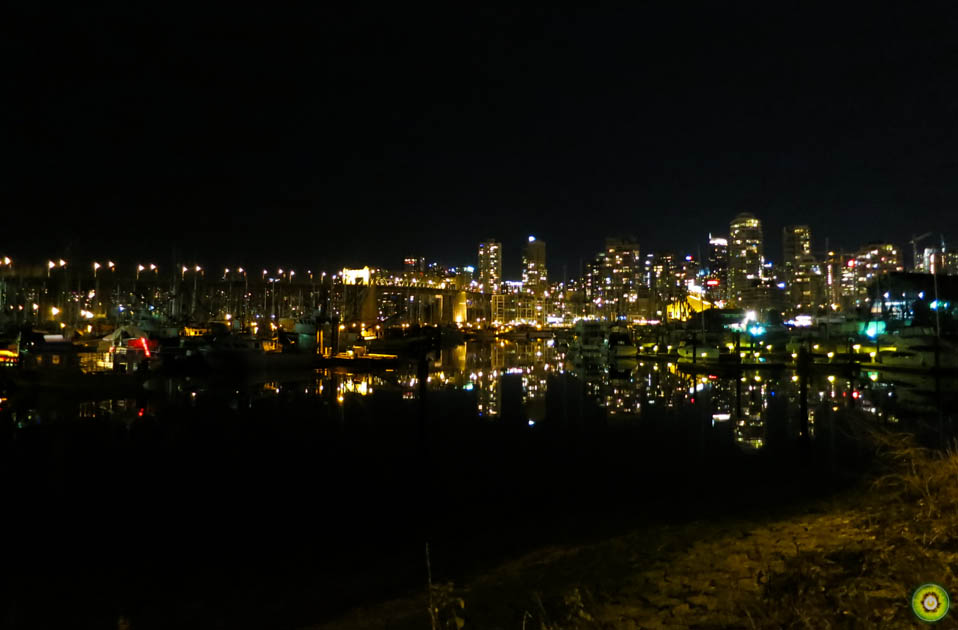 Although the salad was bland, I really appreciated that option since the Keg's entrees always lack in vegetables. Gotta get my vitamins and fibre! Yep, the dinner was pretty perfect. And because we were on Granville Island, hippoCHAN and I went for a nice walk around the water :)
Final Bytes
GI's pretty nice to walk around after dinner
Free unlimited parking after 7PM!
Great food, but very pricey
Foodobyte's Rating

---