Despite having a food blog, I don't make my way down to Gastown as often as I should, especially with so many new hotspots popping up in that area. Luckily, I was invited to tour Gastown with Tasting Plates YVR, organized by Vancouver Foodster.
Our registration point was Catch 122, which offered Pressed Confit Pork Shoulder, House-made Tortellini, and its "krem broo LAY."
At first, I actually thought that the pork shoulder was some sort of banana cake by the looks of it (it was a dark restaurant). Banana cake with a swirl of pork crackling? Made sense… Nevertheless, it was moist and flavourful, backed up with the smokiness of the potato.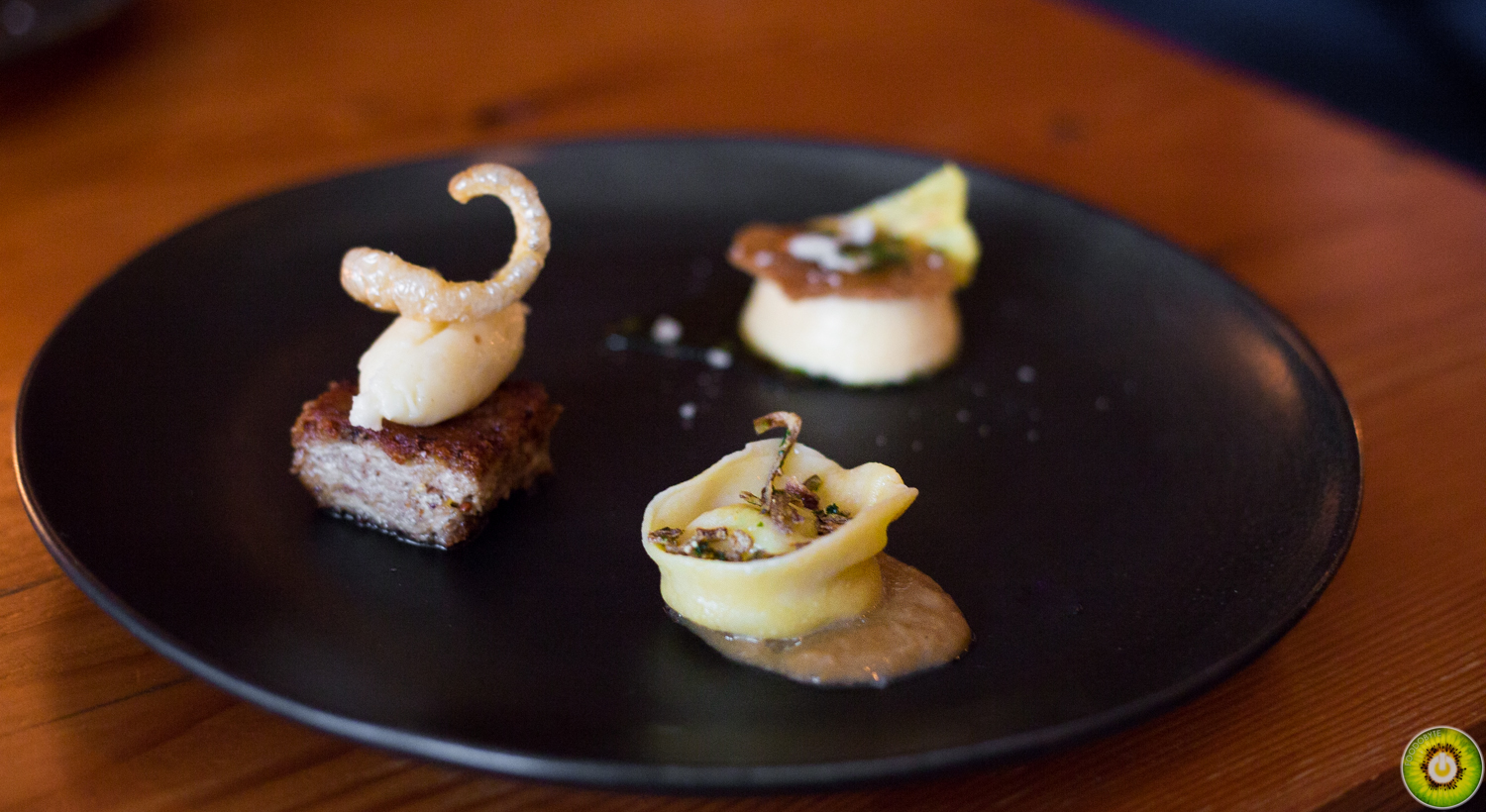 The tortellini was the bomb! Despite its byte-sized proportions, it was booming with flavours of Quebec cheese, house-smoked bacon and soubise sauce (an onion sauced based on a béchamel).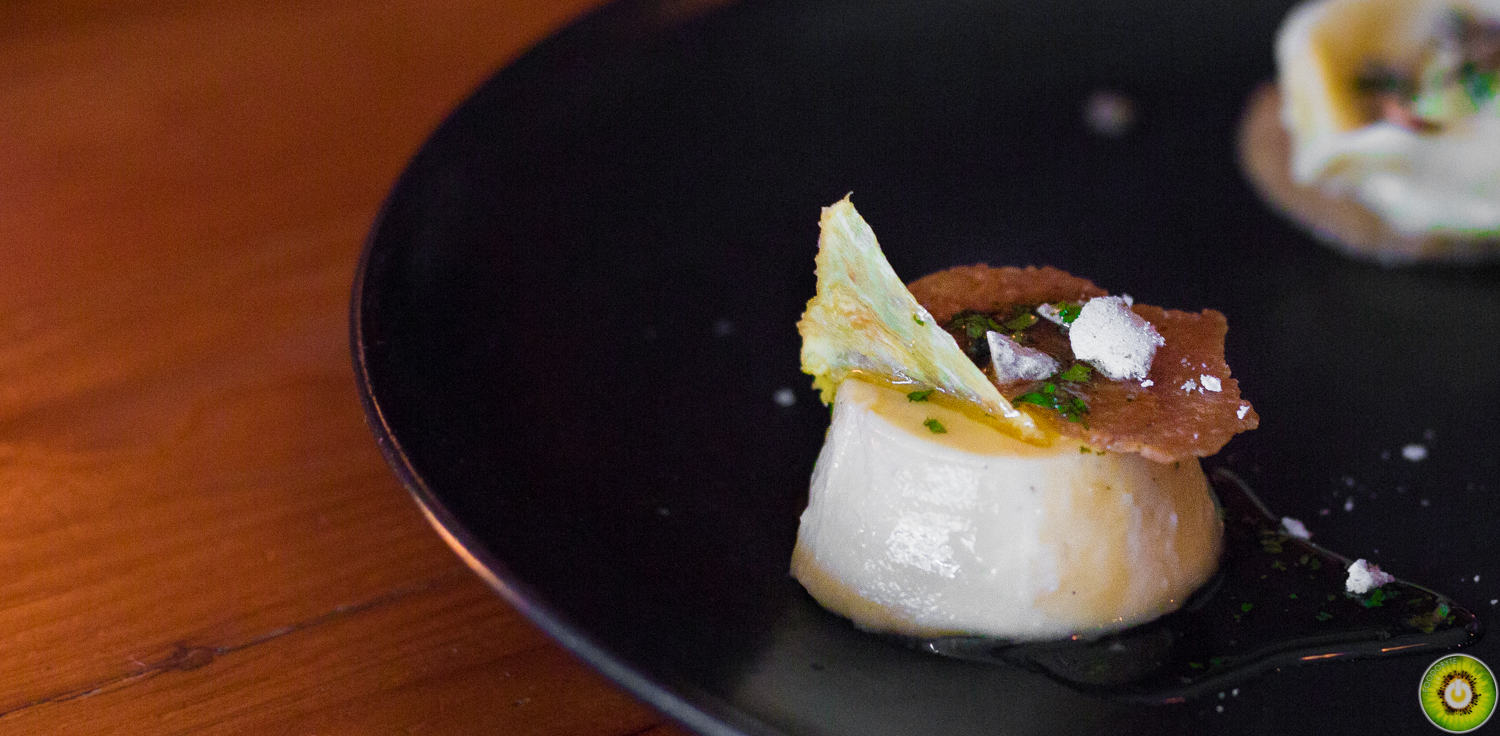 The "krem broo lay" was a great ending to 122's tasting plate. It had flowery undertones of lavender, topped with a sugar biscuit.
This creme brûlée was also part of Vancouver Foodster's Creme Brûlée Challenge that's still going on!
Even though it's April, there were luckily no showers that evening. I say lucky because the next stop was Hives for Humanity & Martin's Marvellous, stationed beside an outdoor urban garden.
The tasting plate was super simple: a comb of DTES Raw Honey served on Martin's Marvellous Rosemary Lavender & Chocolate Mole Crisps. Gotta love that honey!
Across the street was Burgundy Restaurant. Their Goat Cheese Fondue was surprisingly and pleasantly mild. I usually have a slight aversion toward goat cheese, but Burgundy's tasted great with the apple, grape, and bread cubes.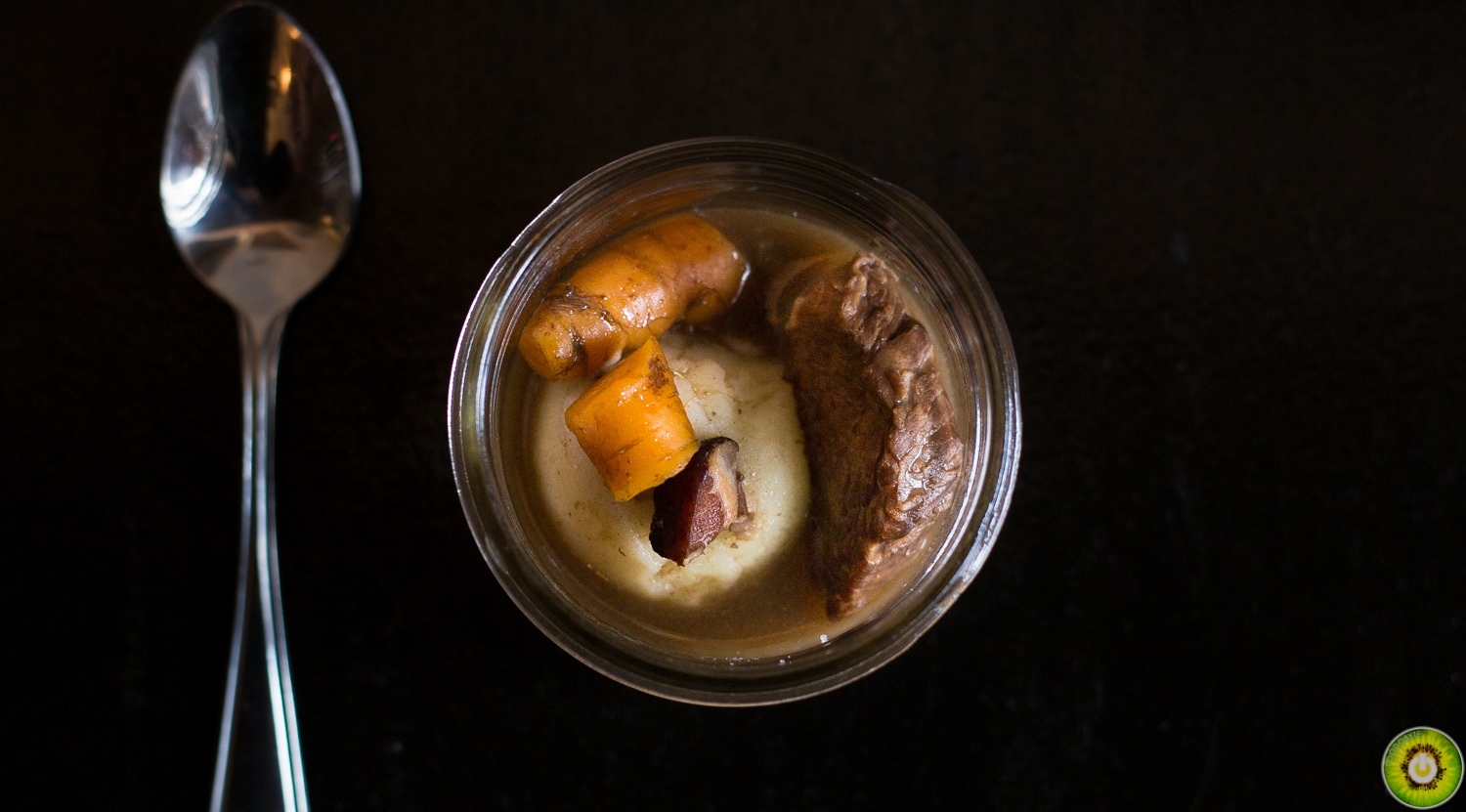 Moving onto a heartier dish, I had the Beef Bourguignon, a stew prepared with beef braised in red wine and beef broth. I could have easily eaten a two or three portions – it was that good. I wished that I had some bread to soak up all the delicious broth.
Mini desserts were Orange Galliano Sorbet and Chocolate Mousse.
The Bitter Tasting Room had the largest selection of alcohol I've ever laid eyes on… which left me confused as to why they decided to serve tacos.
I didn't enjoy the BBQ Pull Pork Taco w/ fresh cut slaw and pepperoncini aioli. It was boring and void of any smokiness.
Moving on from bitter, our next stop was the Salt Tasting Room! Salt served some cured meat, cheese, grainy mustard and some kind of jam with slices of bread. I'm not a huge fan of unmelted cheese, but the meat and condiments were good.
Ever since Tasting Plates Mount Pleasant, Milano is absolute favourite spot for incredible coffee.
Their Espresso Nuovo Stovetop was deep and robust. Not sure if I was supposed to add milk and sugar, so I had it black.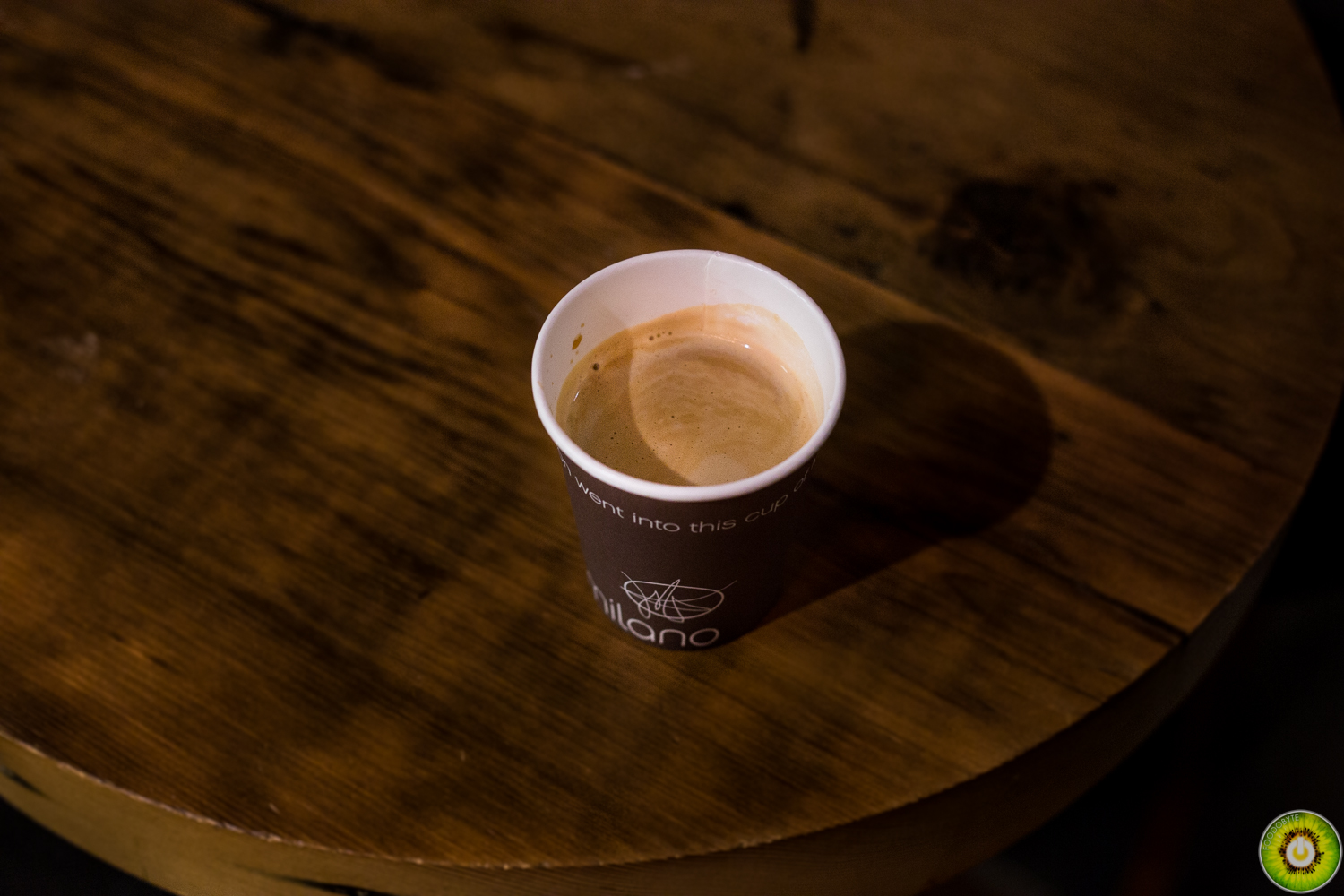 The Espresso La Futura Macchiato had cream and sugar already, so no need to fuss with the additions. It was so smooth, rich and aromatic. Milano's coffee was so delicious that Kirby, Alvin and I stayed there the longest out of all the places on the tour.
Our last savoury stop was The Irish Heather. Our tasting plate was Steak & Ale Stew on Colcannon (Irish mashed potatoes). Simple, hearty and lick-up-the-plate-able… perfect for our walk in the chilled night to Trees Organic for cheesecake.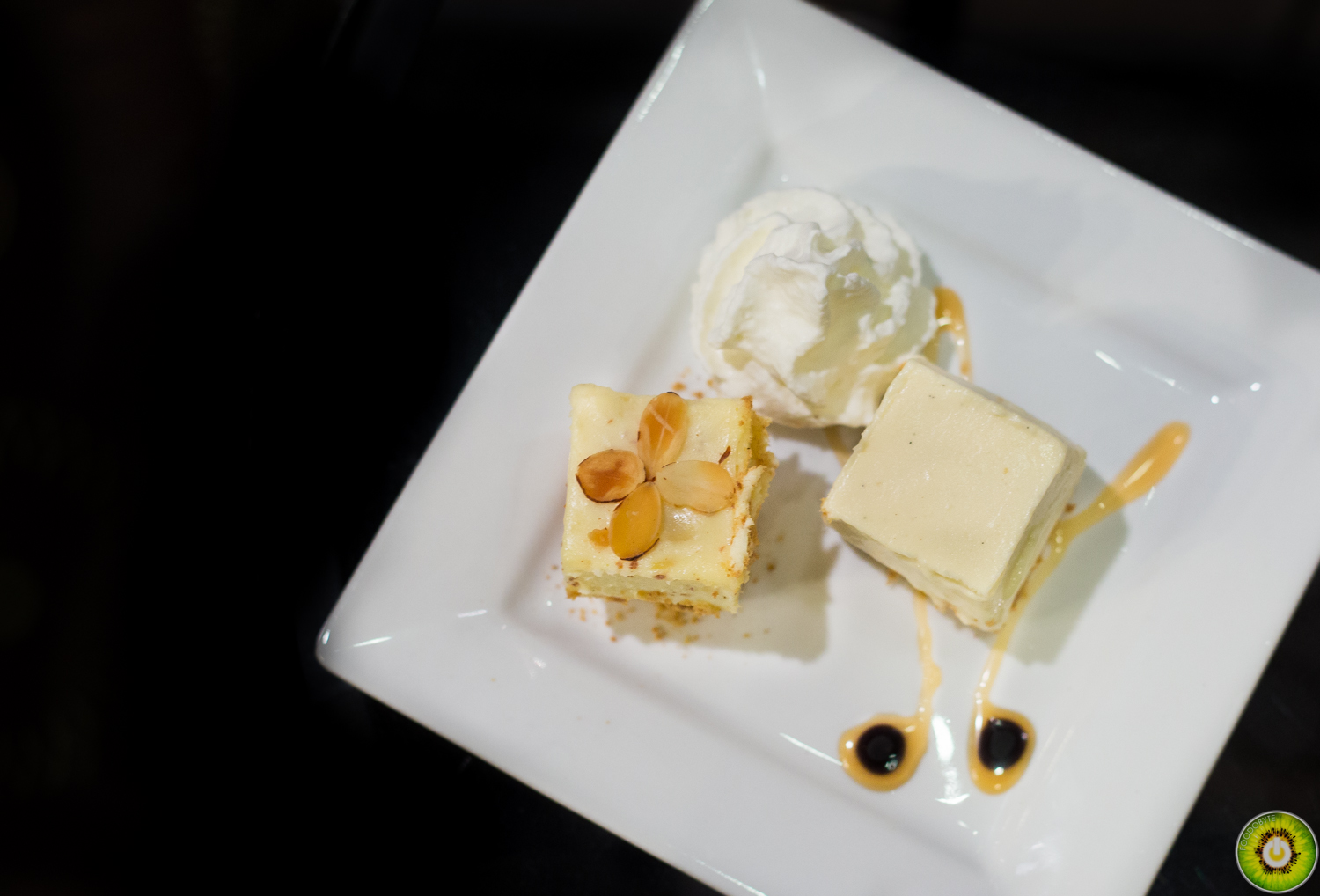 Unlike hippoCHAN, I typically hate eating cheesecake due to its unappetizing heaviness. To me, it's like eating a block of sweetened cream cheese.
Trees Organic changed that for me. Their two cheesecakes – New York and Almond Marzipan – were so light, yet indulgent. Best cheesecakes I've had so far! I felt kind of bad because I didn't save any for hippoCHAN, who was at home studying for her one and only final exam. I promised that I would take her to Trees Organic for a full piece, though :)
If you didn't manage to catch this Tasting Plates, no worries… the next one is featuring Main St on May 14th, and tickets are on sale now!
---