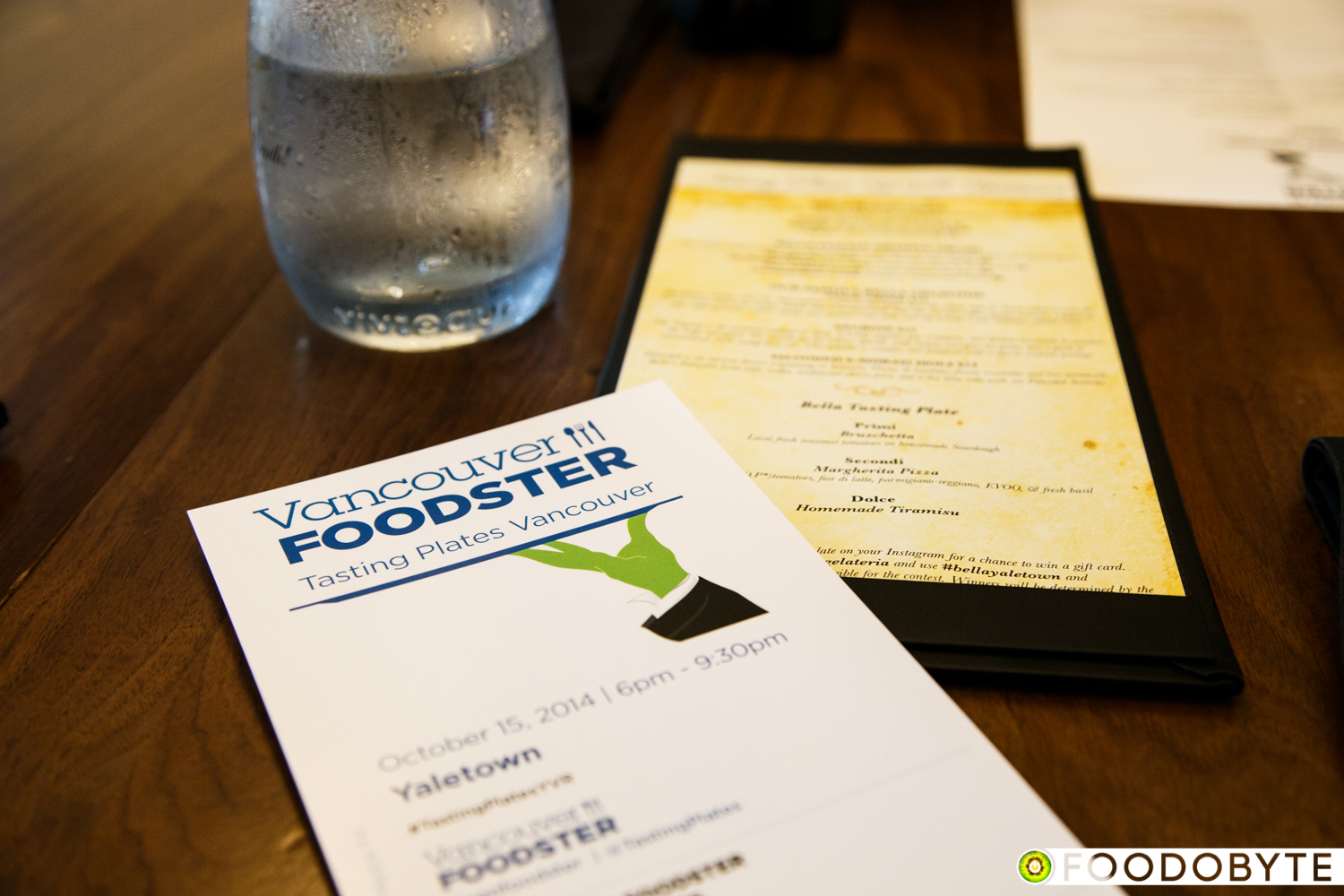 Tasting Plates is an explorative food tour, taking places in different neighbourhoods at a time. Tonight, it was Yaletown's turn to show off what it has to offer.
We kicked off the night with Bella Gelateria, which opened not too long ago. Our tasting plates consisted of Margherita Pizza, Bruschetta, and Tiramisu. The Italy-imported pizza oven was one of the features that set this location apart from the original. The Margherita had all of the traditional components: San Marzano tomatoes, fior di latte, parmigiano-reggiano, EVOO and fresh basil. The sauce was vibrant and the crust was pillow-y soft. Be sure to eat the pizza while it's hot because flavours will undoubtedly dissipate away.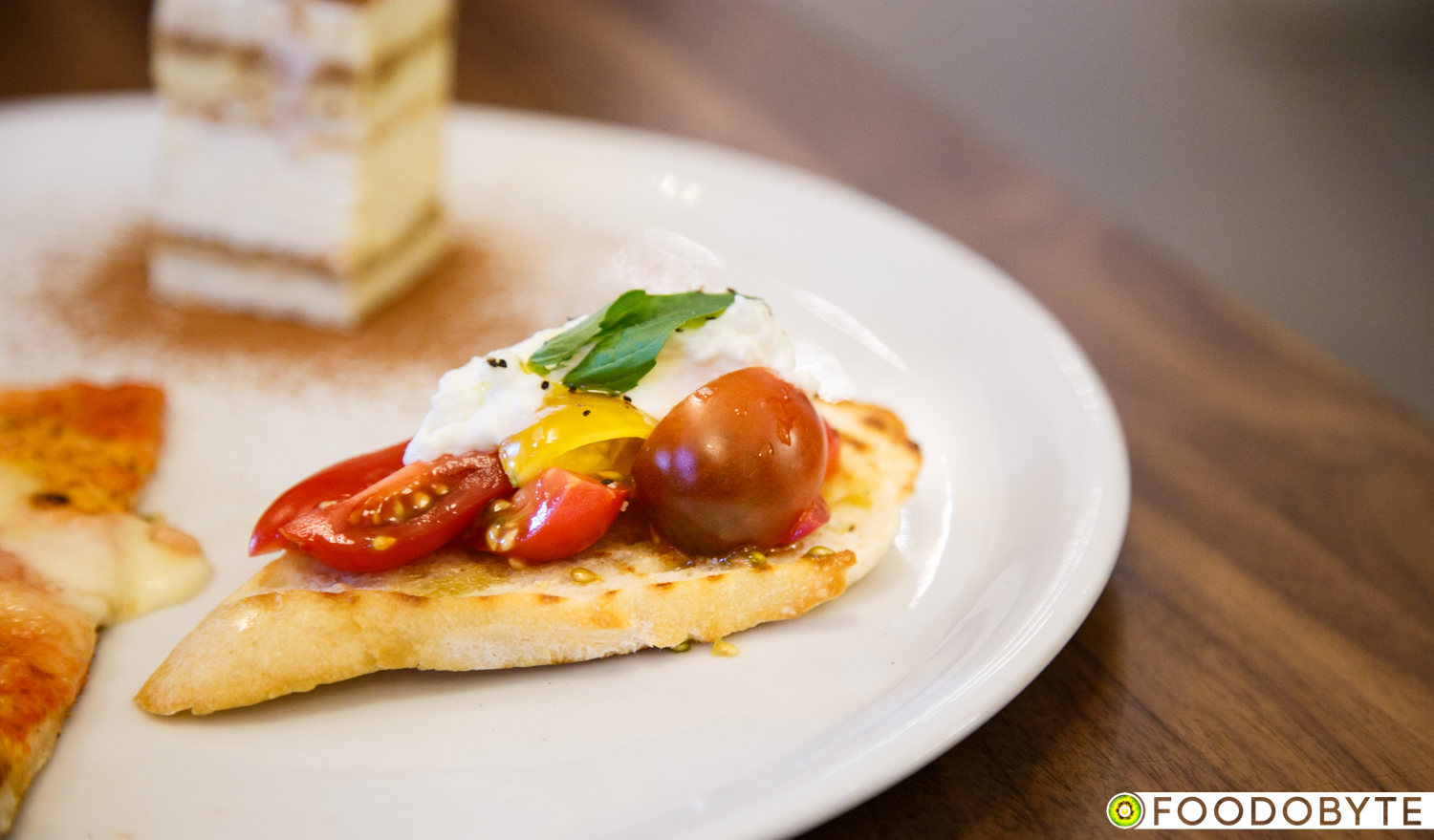 With toasted sourdough as the serving platform, the Bruschetta donned local cherry tomatoes, fior di latte, basil, black olive tapenade and honey balsamic reduction. The cheese was extraordinarily creamy, almost like it couldn't decide whether to be a solid or liquid.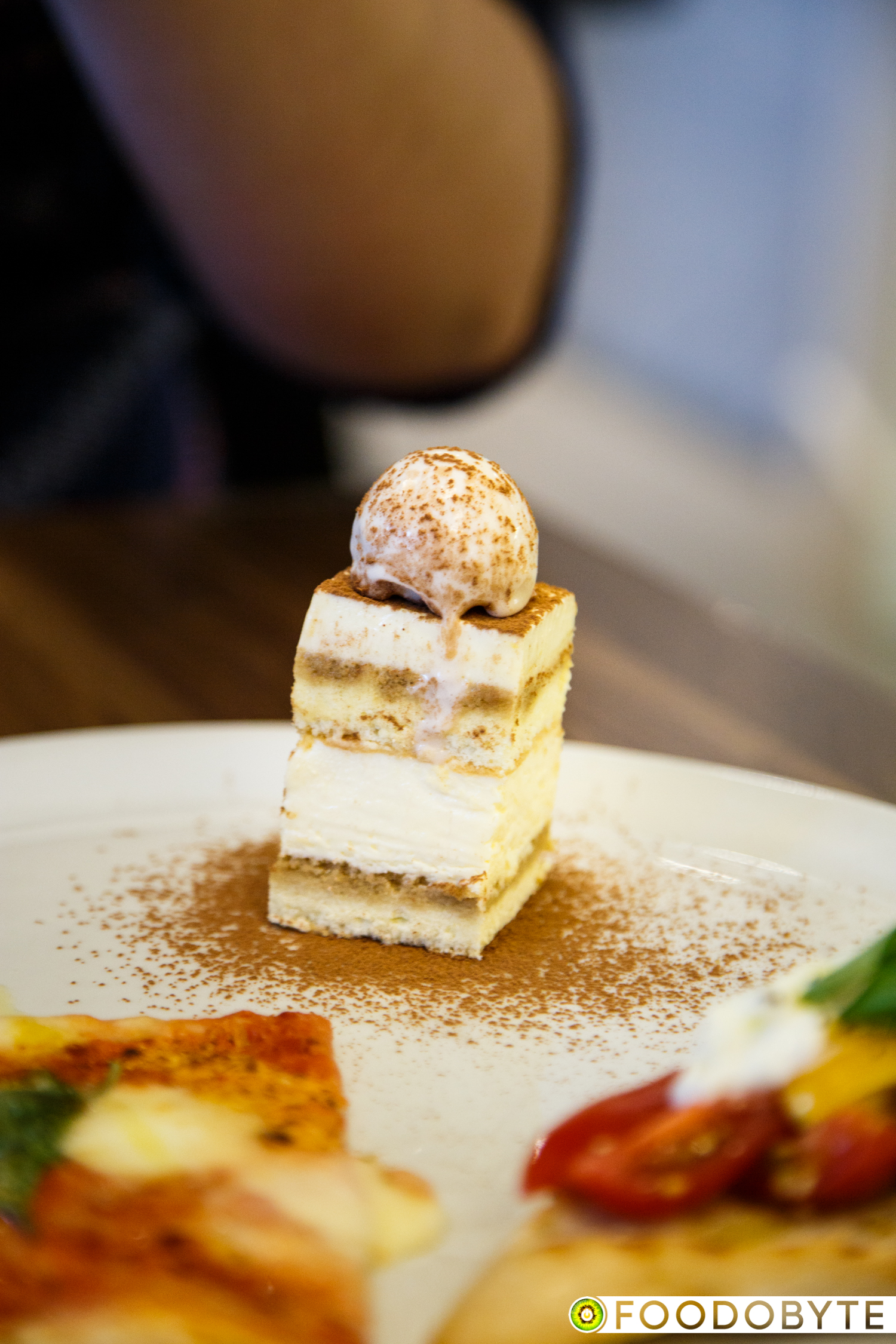 There was a uniqueness spun onto the Tiramisu – it was made with gelato! It required more work to breakdown, but it was well worth it. The espresso really came through.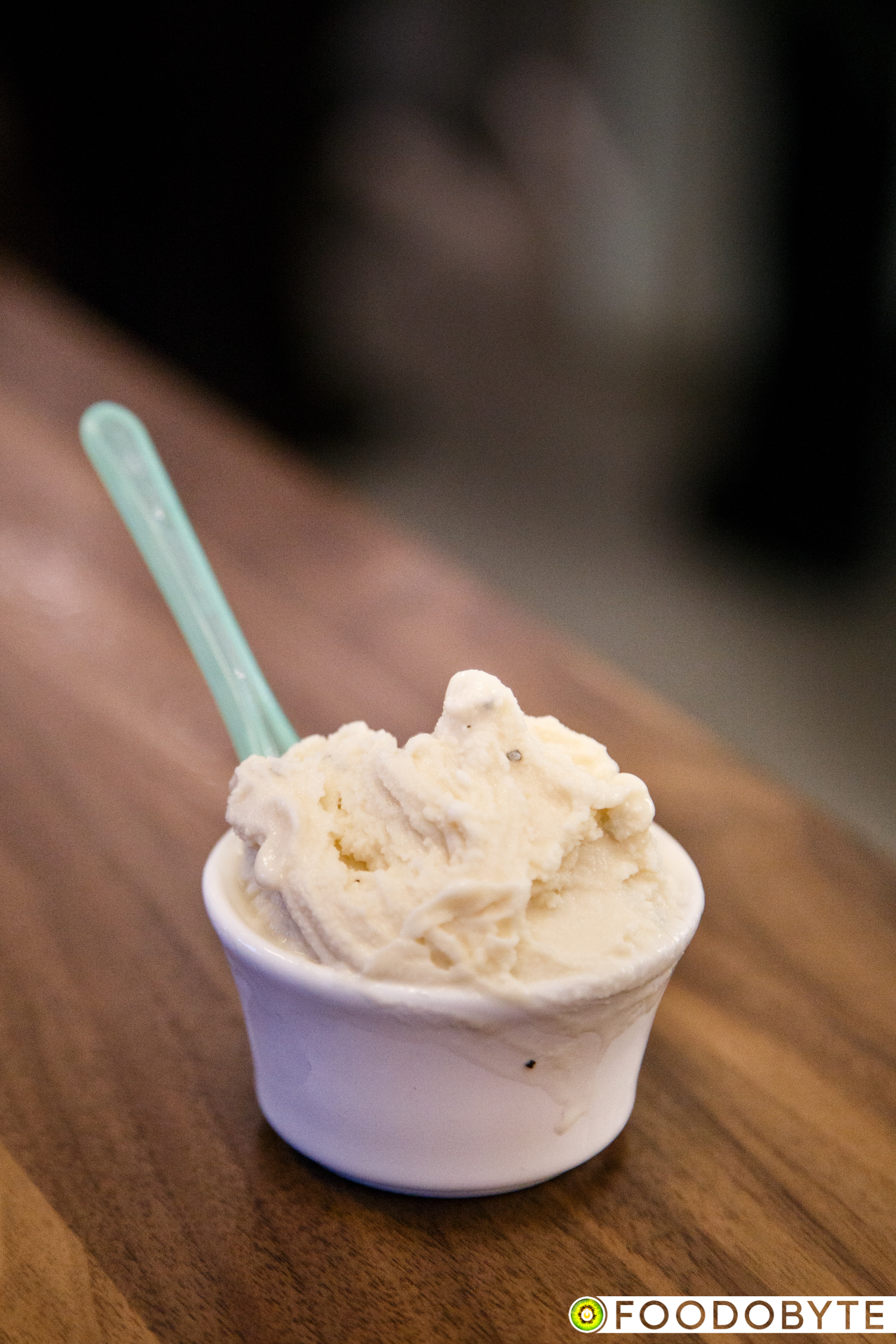 And of course, we had to have some of Bella's famous gelato. I picked one of my favourites, the Earl Grey, which had little bits of tea leaves mixed in.
I was really excited to see Krokodile Pear on the menu – not just because I used to work there, but also this was their brand new location! The space looked incredible when I walked through their door. The laser cutouts along the walls were beautiful decorative pieces that casted just as amazing shadows. The featured juice of the night was the Pacific Spirit, a classic green juice. Bottled in the little jar was kale, spinach, parsley, romaine, cucumber, celery, apple, lime and ginger! As always, it was really refreshing and certainly made me feel healthier.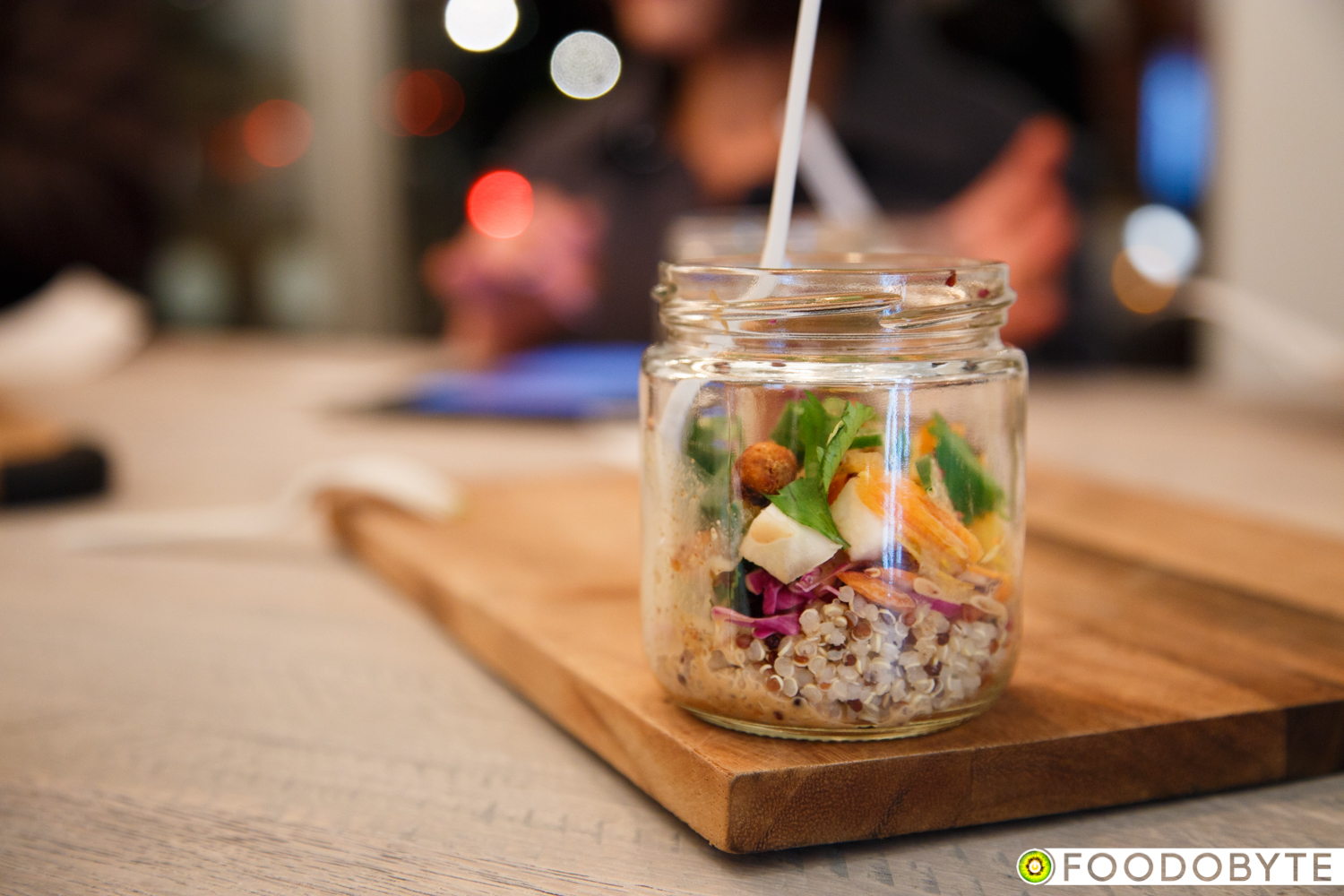 Bunking up with Krokodile Pear was Nourish Vancouver, who was serving a Thai Quinoa Salad w/ cabbage, cucumber, rainbow carrots, kohlrabi red onions, cilantro and tossed with a ginger-almond-lime dressing. It was also topped with cayenne, cumin, paprika-dusted crunchy roasted chickpeas and crushed roasted local hazelnuts. It was a lot crammed into that jar. And just as expected, it was banging with flavour and texture! This salad was easily the highlight of my night. I especially loved the roasted chickpeas – I never could've imagined that they could be prepared so deliciously. I certainly hope Krokodile Pear keeps them around!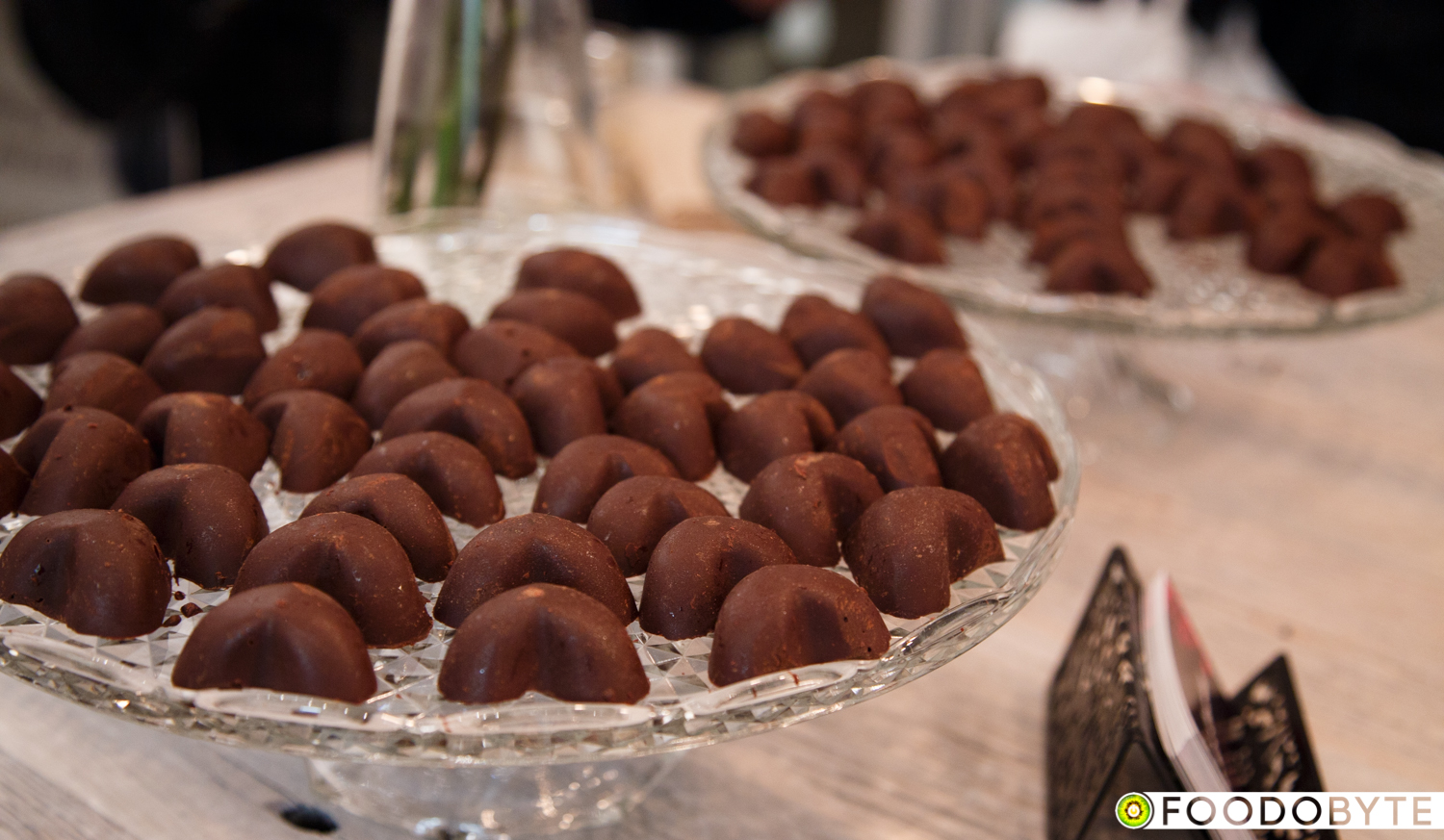 It was a threesome at KP, with Elarose Chocolate rounding out the party. Obviously, Elarose presented us with chocolate, but not just any chocolate. Raw, Ecuadorian Heirloom Chocolate. It was the type of chocolate that slowed time down, as it was absolutely necessary to suck and savour the deep, dark chocolate.
Up next was XOXOLAT. The BTO (left) had three mystery ingredients: bacon, sun-dried tomato, and olive. As Kiely (Paradise by the Oven Light) pointed out, tomatoes have a natural MSG, which helped magnify the bacon. The Cardamom Creme Brûlée (right) tasted like Christmas.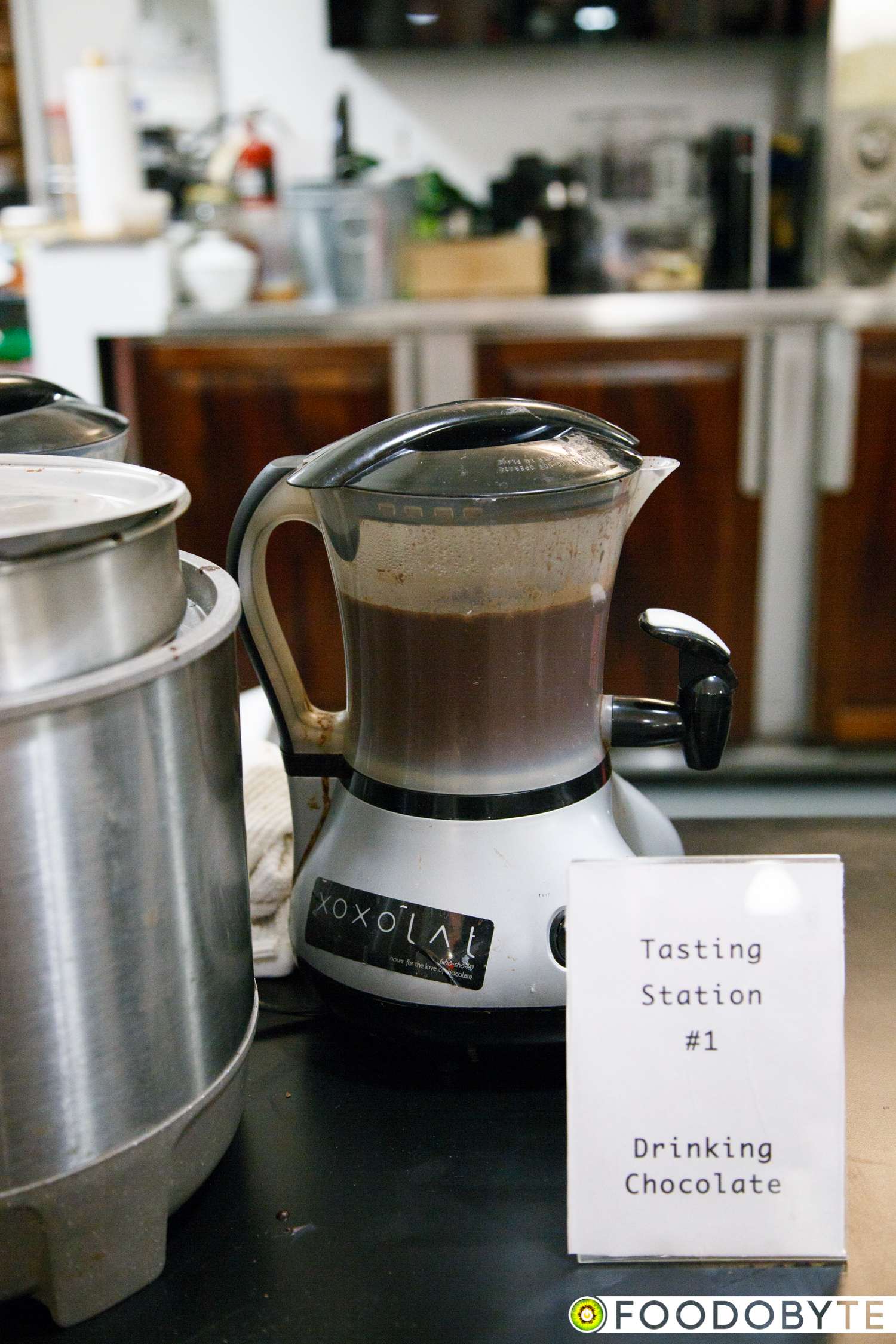 Have you ever had a cup of chocolate? Neither have I, but it was very interesting. It was like a super rich and creamy hot chocolate, but more complex in flavour.
Between the Lavender and Sea Salt & Triple PepperCorns chocolate bars, I preferred the former even though both were quite good.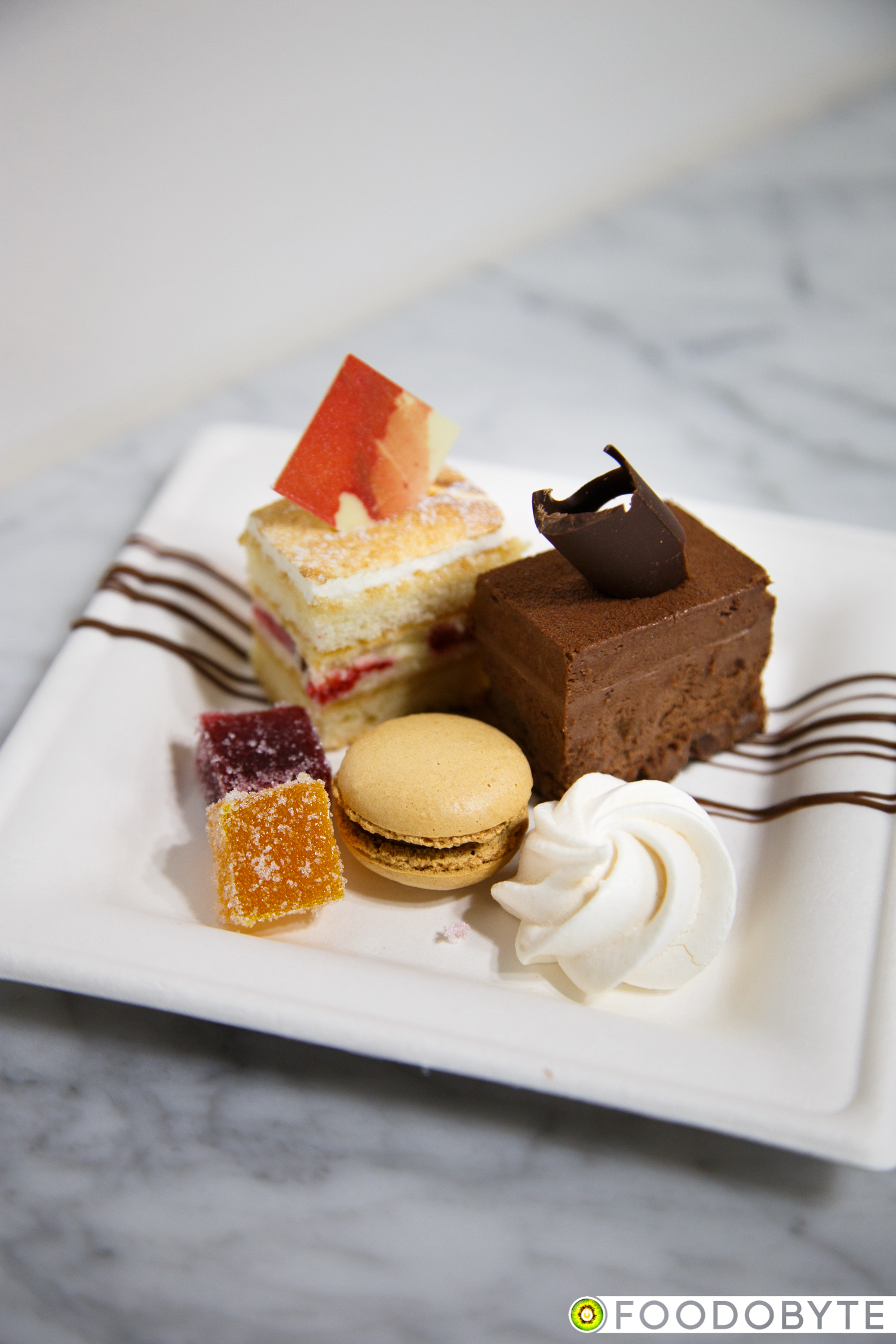 The desserts continued with Ganache Yaletown and its tasting plate of Blanc Fraisier Cake, Chocolat Veloute Cake, Coffee Macaron, Vanilla Vachterin, and Raspberry and Mango Pâte de Fruit. My favourites were the first three listed. The Blan Fraisier had a much-appreciated fruitiness that cut through the sweetness. The Chocolat Veloute – omg… I had no idea that a cake could be so smooth! Also, the coffee macaron was just really well done.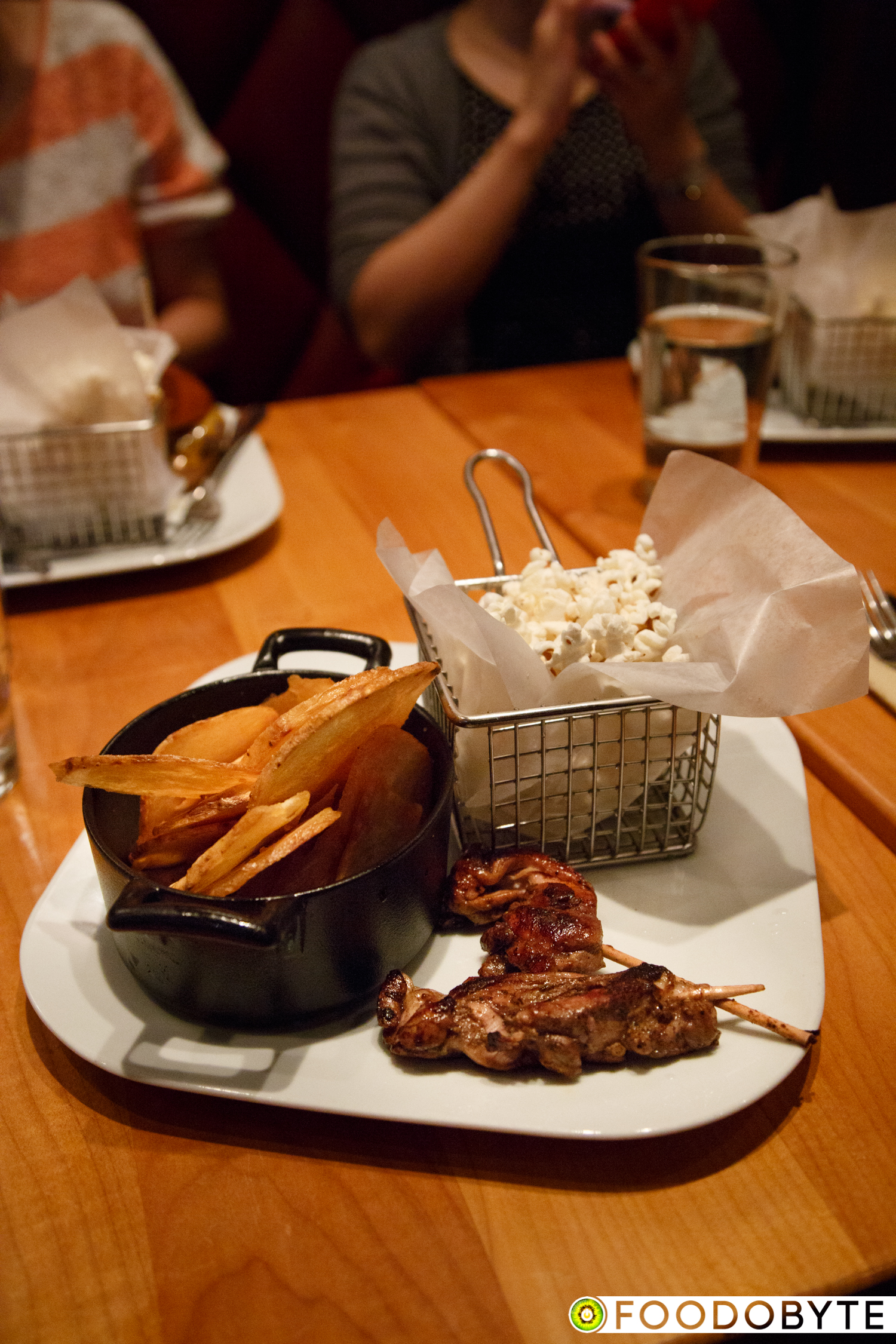 The night was going well, until we hit Romer's Burger. We initially skipped this restaurant (going to Krokodile first) due to the huge line. Even though the queue was over, it still took us 10 minutes to be seated. Then give it another 40 minutes for the food to arrive. One possible reason for the delayed service was the other tables that sat AFTER us were being served first – no idea why.
When the food arrived, it was just as disappointing as the service. The potato chips were unevenly sliced. If they had used a mandolins (instead of what I could imagine was a butcher's knife), then they wouldn't have super crispy edges with a thick and soft centre. The popcorn was alright. The only thing special about it was the cute fryer basket it came in.
As for the chicken skewers, I didn't know what they were exactly. They were listed as "Jerk Chicken Skewers" on the menu, but there were flavourless. Overall, it was a pretty fun night, aside from Romer's Burger. From what I heard, they were testing out a new tapas menu that night… which was not the brightest idea in my opinion. Thankfully, the other places were good.
Disclaimer: my Tasting Plates ticket was complementary, but all views expressed are my own.
---