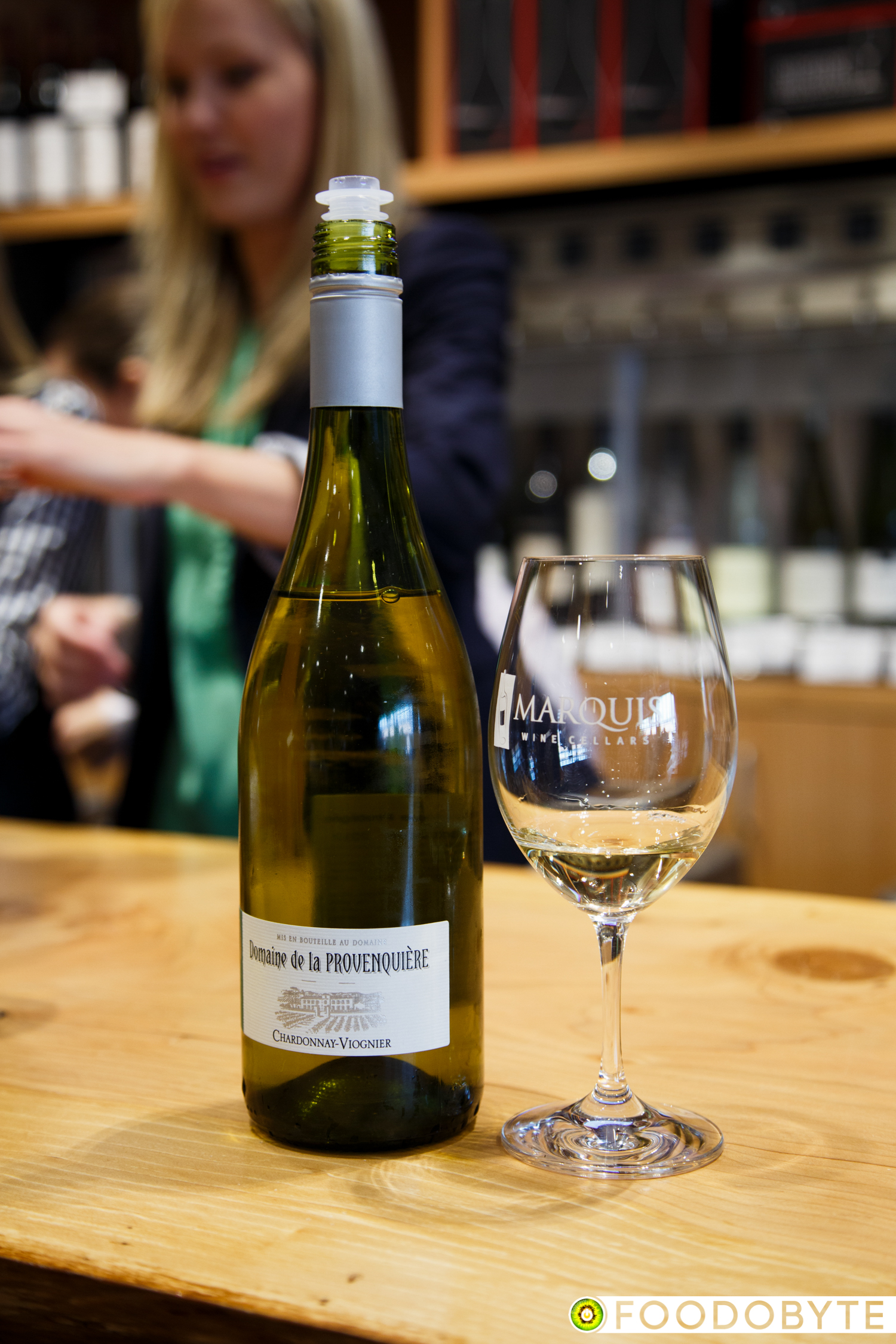 Tasting Plates is a roving food tour that exposes its diners to some hidden foodie gems. For Tasting Plates West End, Kirby and I hit up 8 different food spots. The registration point was Marquis Wine Cellars, which was offering two wines – one red and one white. Because the servers were refilling the same glass with a second wine, I didn't get to try the red after I drank the white as the line up grabbed hold of the attention of the servers. Nevertheless, the white wine was really pleasant in that it wasn't dry at all. With a bottle of Chardonnary-Viognier retailing at only $15.99, I can see myself purchasing this wine for its great flavour and bonus affordability.
Morocco West was slightly tucked away off the main vein of Davie St. Their tasting plate consisted of Hummus, Zaalouk (eggplant), Chermoula prawn and Merquez sausage samosa.
Their hummus was quite thick and creamy; it could hold its shape if turned upside down. It tasted of the standard garlic, cumin, and lemon with a wisp of heat at the end.
The Chermoula prawn was oily, but indeed flavourful. Much like all of the components on the dish, cumin was very much present.
My favourite part of the dish had to be the Merquez sausage samosa. It's crunchy exterior enveloped a well-spiced and cumin-y filling of tasty sausage.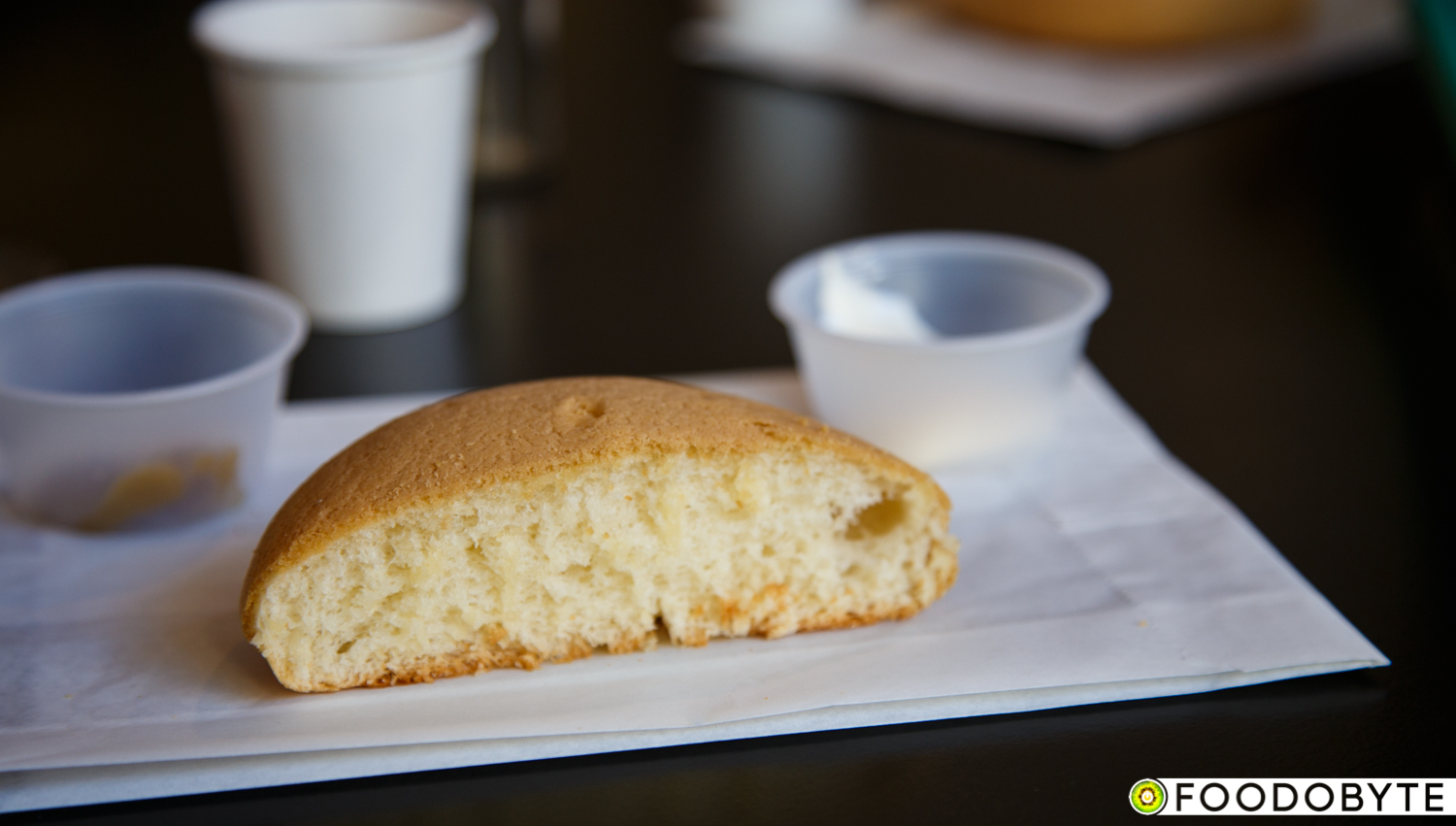 I've always wanted to visit Papparoti because some people were making a big deal about it – and rightly so! The Coffee Bun was like a cloud… Legitly airy. Even better, it had a slightly crispy top to give a textural contrast.
It came with coconut jam and creamy creamy cream cheese. Both tasted great with the bun. Too bad, I couldn't use it all because I only got half a bun.
As for the tasting cup, it was a Kara Ginger Milk Tea. The hint of ginger paired well with the milk tea and its honey-like sweetness.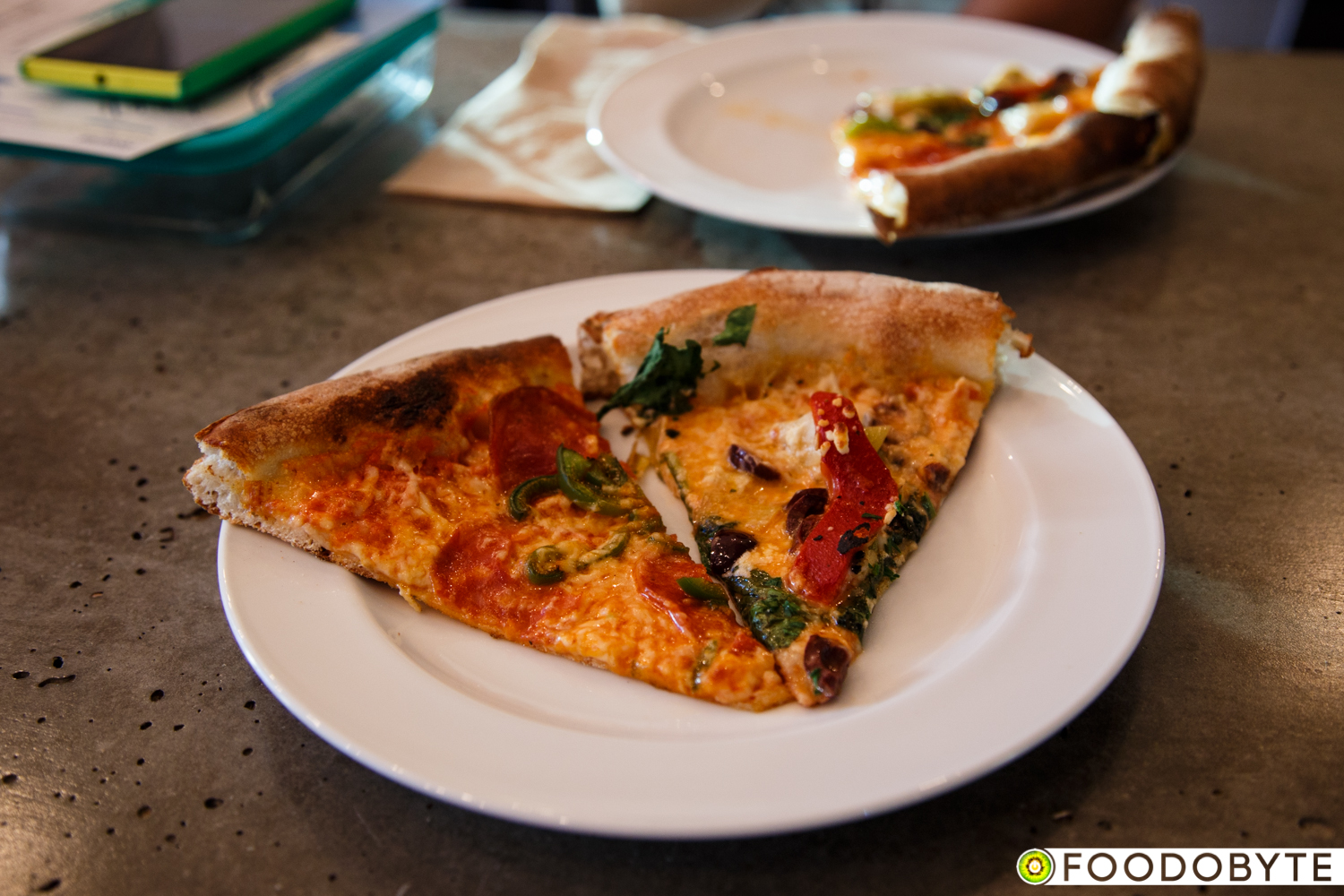 Pizza Fabrika was another restaurant on my to-eat list. They served random pies throughout the night. The two that we got were the Chorizo and Vegetarian. The latter was okay, but I'm not a huge fan of goat cheese. I much preferred the chorizo that had fresh jalapeños! It tasted awesome. Both pizzas had a super duper thin centre and a puffy, crunchy crust. I never had a pizza with that combination before, but it was a welcomed change of scenery.
My only issue with this place was the service. The dudes that run the floor were nice and all, but… guy #1 was about to offer us an additional slice of margiherta (which we really wanted to try… you know, for science), but guy #2 intercepted and said that was too much. Seeing as it would've been a bonus, I didn't mind not getting the extra slice. What I did mind was that guy #1 proceeded to go the couple right next to us and gave them third slices! Whaaaaaaaaaaaaaat? Still, I'd come back though :P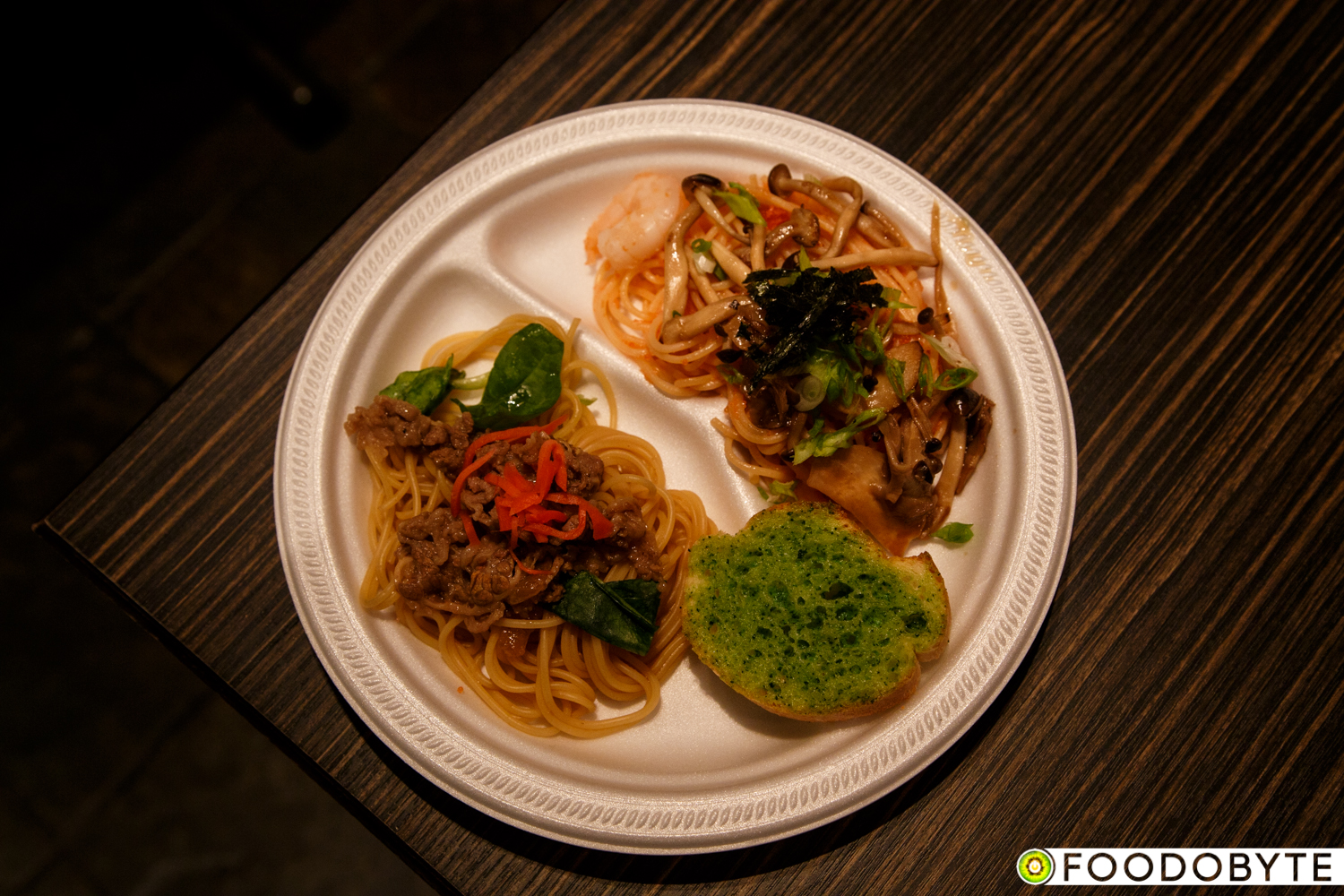 SPAGHeTEI served us two types of fusion pasta – Mentaiko and Barayaki. The Mentaiko had some tasty, earthy mushrooms. It also had a very prominent cooked fish roe flavour.
As good as the Mentaiko was, I preferred the Barayaki! The thin slices of beef were well-seasoned and tender. The noodles tasted great with the beef as well. Can't really go wrong with a yaki!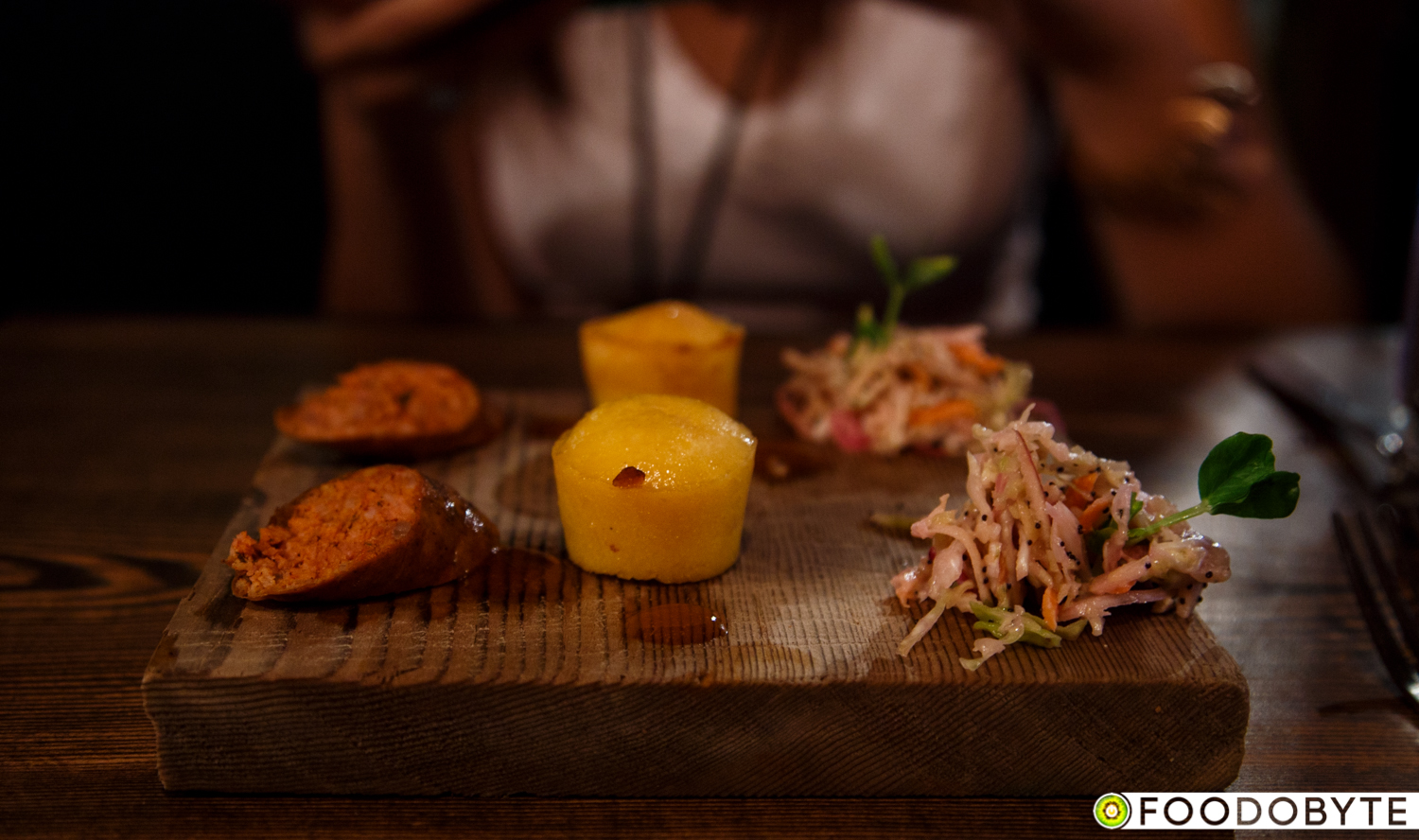 Buckstop was a huge disappointment. Their House-made Smoked Sausage was chewy, crumbly and boring – it only tasted spicy. The Autumn Slaw was bland as leaves and seriously lacked acid. The Corn Bread, for some odd reason, was really spicy too. More importantly, it was as hard as a rock.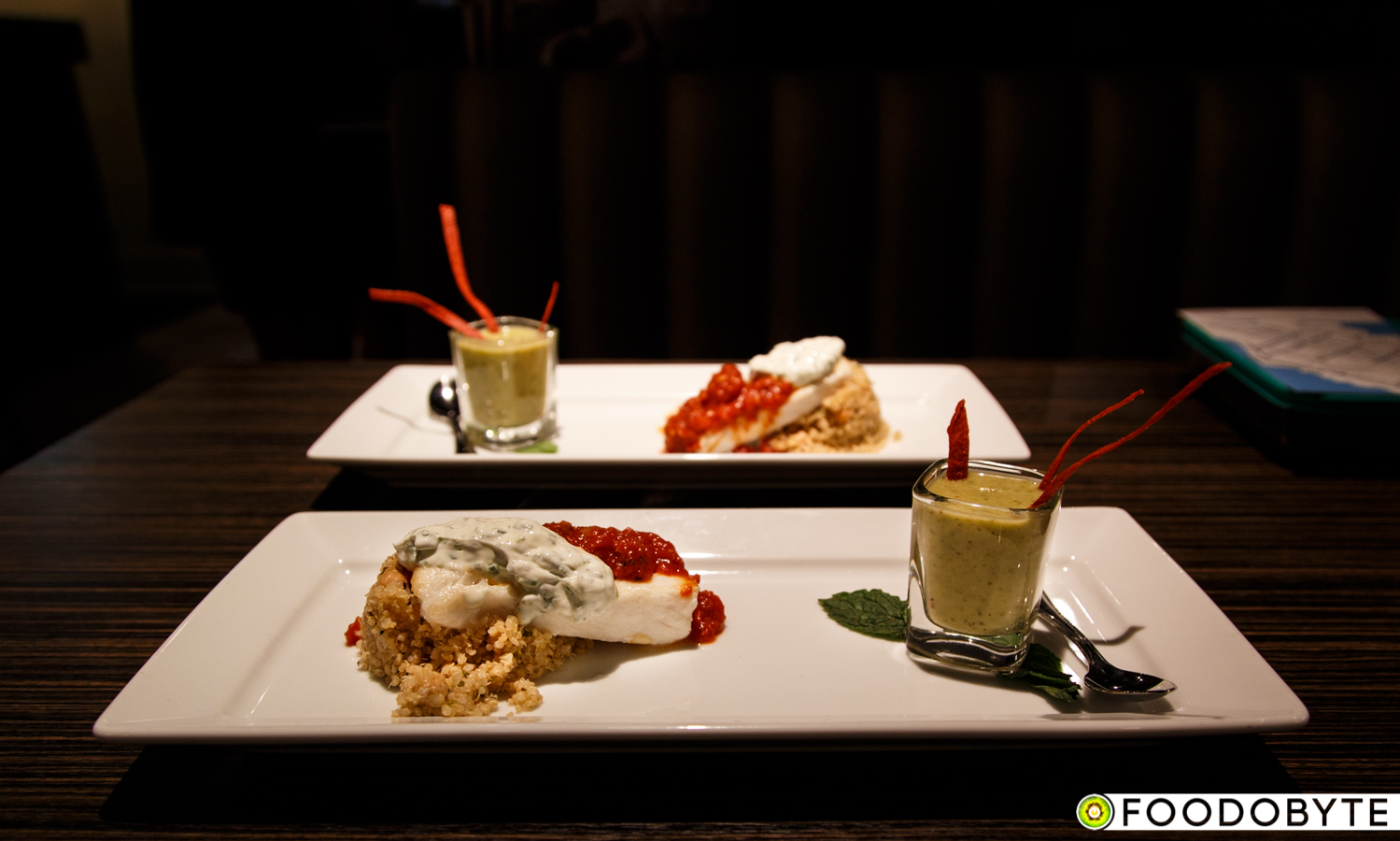 Milestones was one of my favourite stops. They served a Halibut w/ Smoked Tomato Ragu, Quinoa Pilaf & Serrano Creme. I liked how they had two types of sauces so each byte was slightly different. Although the fish wasn't exactly flaky because it was sitting in the warmer, it was still moist.
However, the true star of the dish was the shot glass of Roasted Poblano Soup! I would go back to Milestones for that alone! It had a pleasant heatiness that slowly immersed my tastebuds in poblano paradise. As well, it was rich, creamy and just darn delicious.
Our final stop was at a pop-up store. OOLLO Tea was serving some cold brewed teas, which were very refreshing.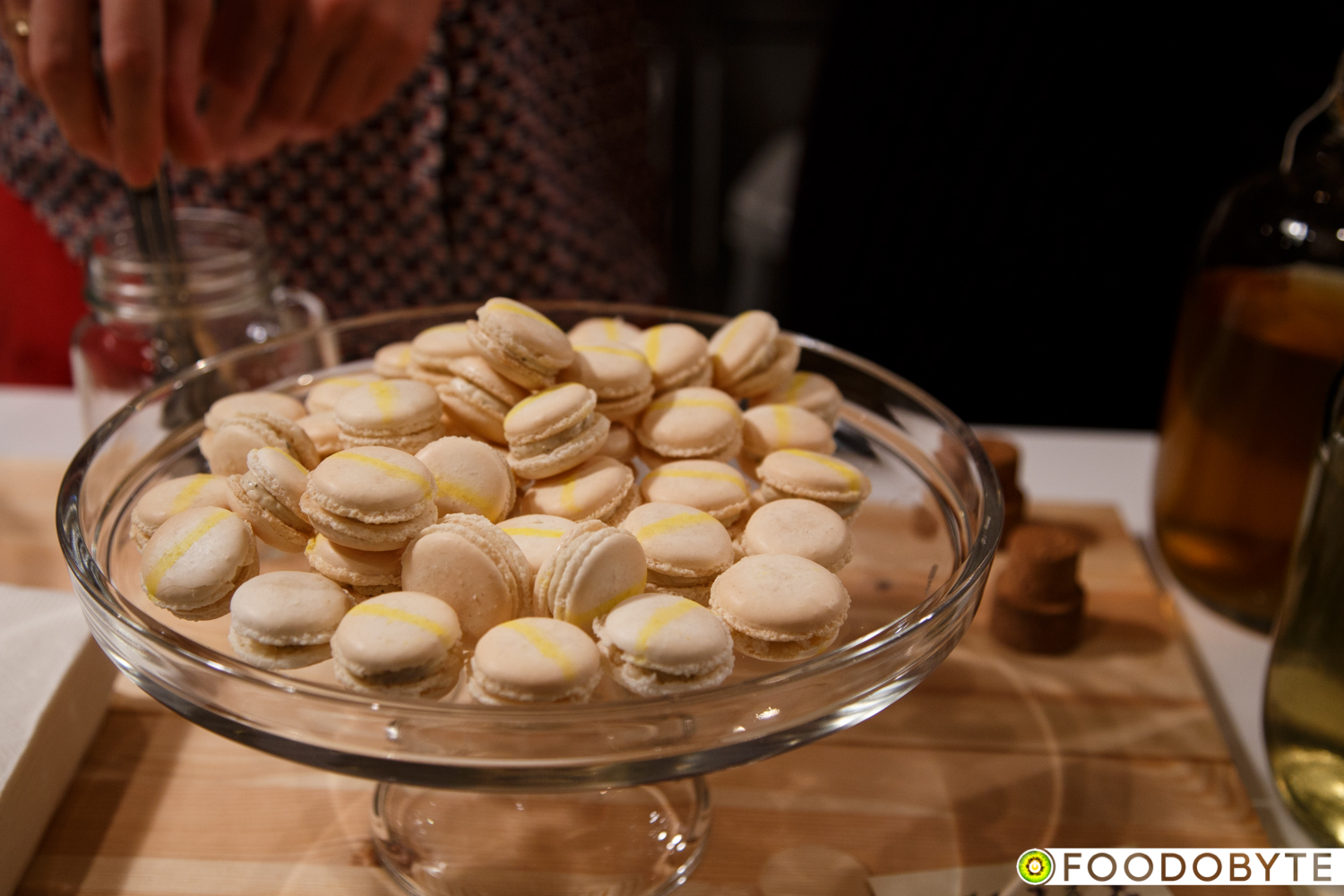 Livia Sweets made some awesome Oolong Macarons! Wowwee I want some now…
Overall, I wished some of the places served bigger portions. I didn't really bother talking about some of the samples in this post because I couldn't taste much of the product. Still, there were some great places like Morocco West, Papparoti, and Milestones that made the night. The next Tasting Plates in Kitsilano and you can learn more about it by visiting tastingplatesyvr.com
Disclaimer: my tasting plates ticket was complementary, but all views expressed are my own.
---