In Richmond, I can randomly spin and blindly point, and probably tag an Asian restaurant on the first try. So, I was honestly surprised to see the Western-themed menu for Tasting Plates Richmond. Touring with me was Kiely from Paradise by the Ovenlight, and our meeting point was Harold's Bistro & Bar that started us off with a strong Somersby Cider.
As well, their tasting plates consisted of Five-spice Rubbed Tuna Tataki w/ Papaya Relish, Pulled Pork Sliders, and Italian Meatballs Topped w/ Asiago. All three components were yummy, but my favourite was the tender Tuna Tataki paired with a heaty wasabi. The pulled pork wasn't too sweet and the meatball was surprisingly moist.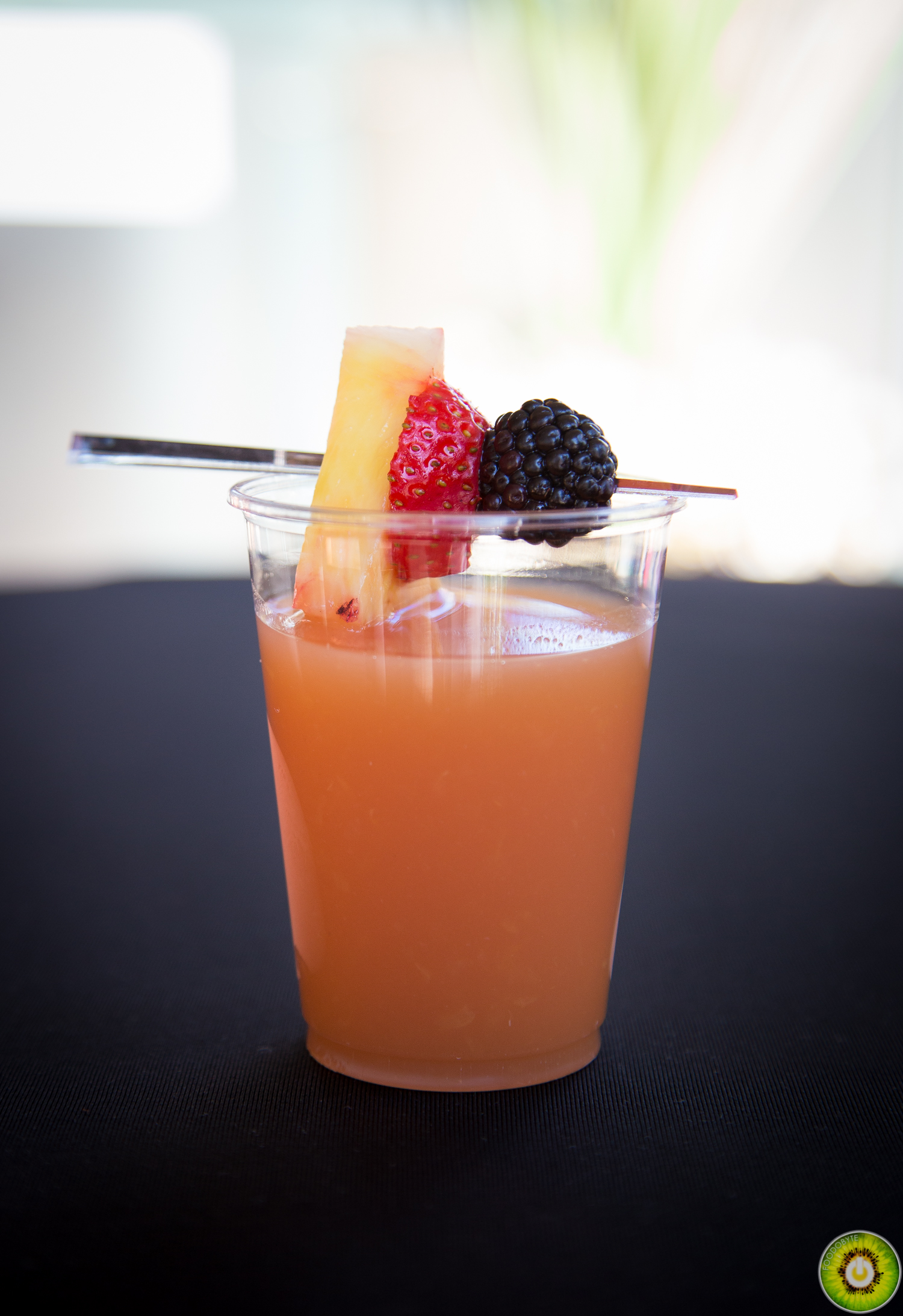 Only several metres away, our next stop was The American Grille. I was happy to see that they offered a non-alcoholic version of their very summery and refreshing Peach Breeze Cocktail.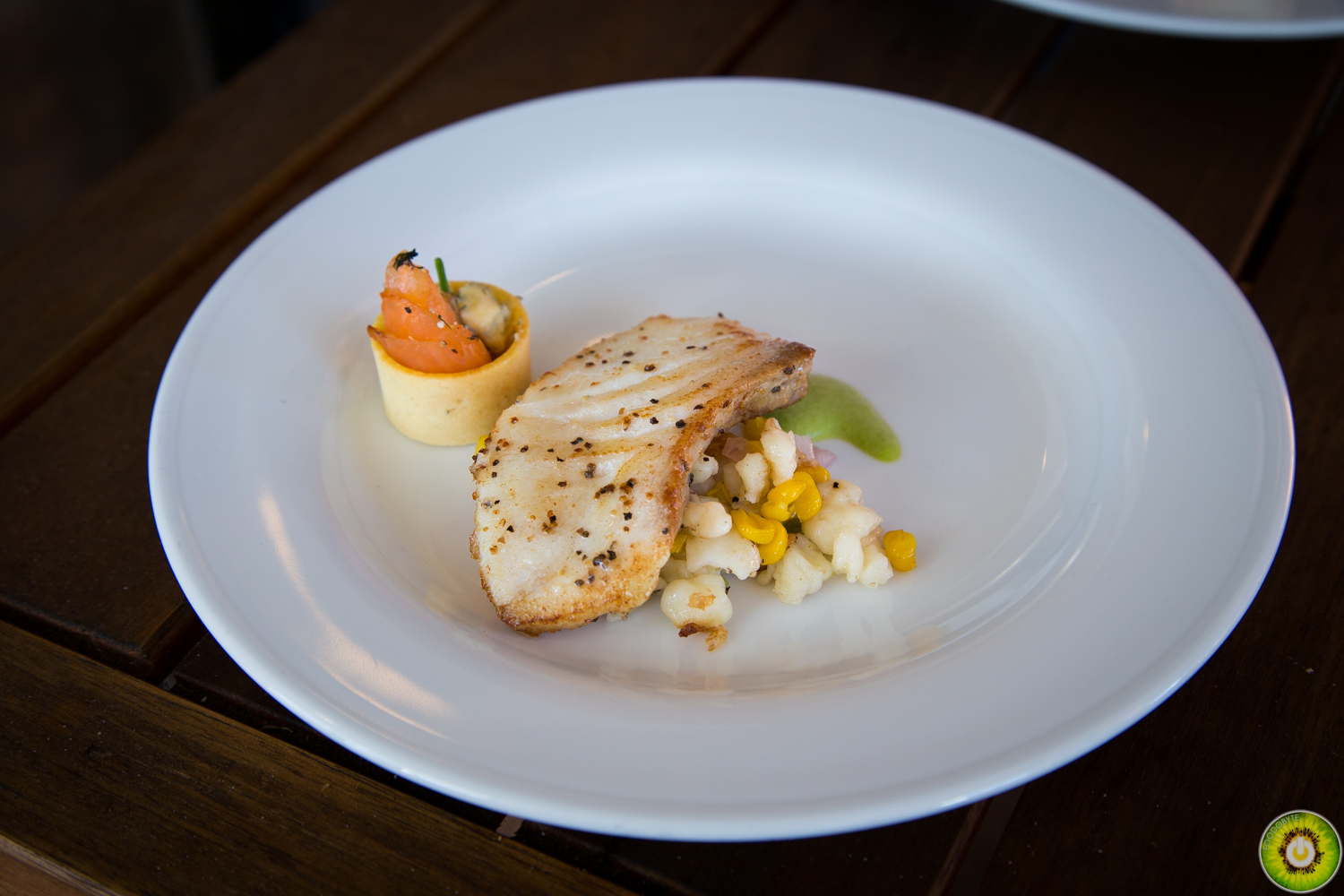 The sea-saltiness of the Roasted BC Halibut was beautifully cooked and nicely balanced with the plain spaetzle, corn succotash and green pea puree.
Beside the halibut was the House-cured Salmon w/ Poached Anjou Pear on a Stilton Crumble Savoury Tart… what a mouthful to say. Unfortunately, the tiny crumble of blue cheese still overpowered all of the other components.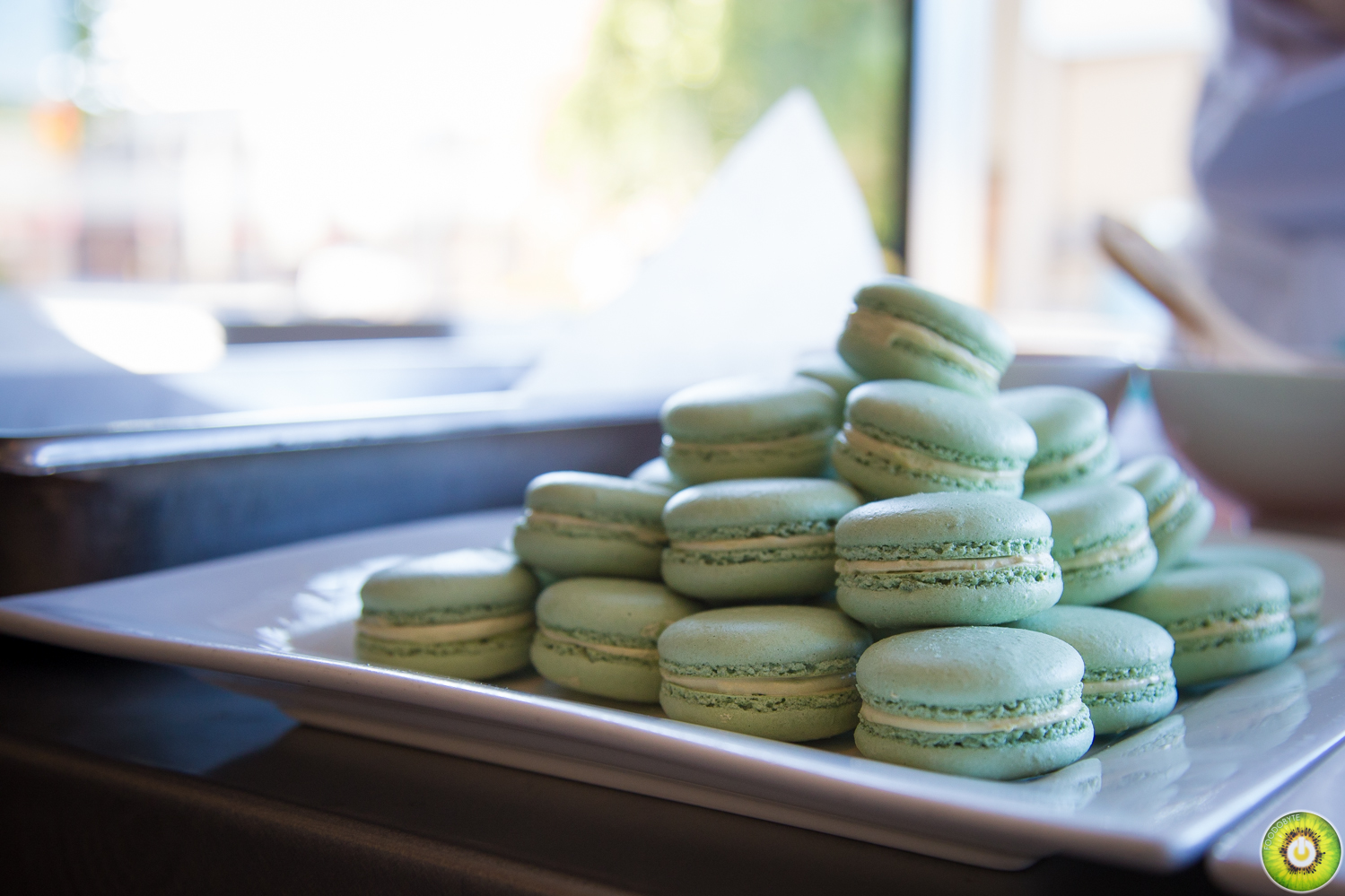 Around the block was CAVU Kitchen Bar, a newly renovated Hilton Hotel restaurant.
The Chicken w/ Malagueta Country Relish, Yucca and Honey Glaze had a vibrant tomato flavour backed with a little bit of heat. The dish was supposed to have chorizo as well, but we already started eating before we realized it was missing.
CAVU's Pineapple Upside Down Cake was really sweet due to the Dulce de Leche coating on top. The cake tasted better when I combined it with the Coconut & Mango Gels.
Even though they spelled it "macaroon", their Pistachio Macaron was really impressive. It was true to its flavour, yet not too sweet.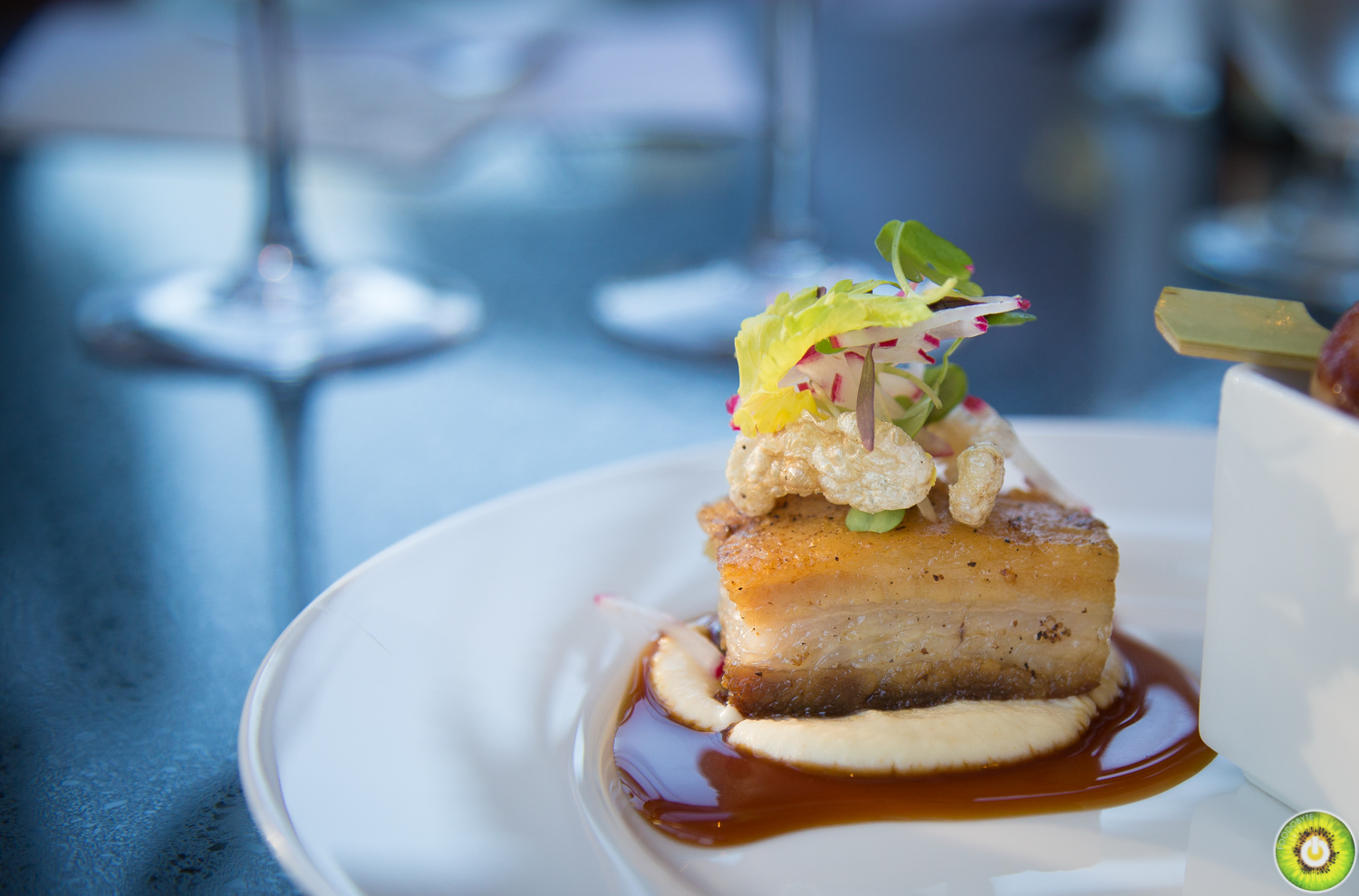 Traveling a bit further, Kiely and I drove to the Westin Wall Centre for its restaurant, The Apron. My serving of the Sous Vide Pork Belly was mostly fat, which I didn't enjoy at all. Kiely's was much meatier. Although, the parsnip puree and cider jus underneath the pork belly were really tasty.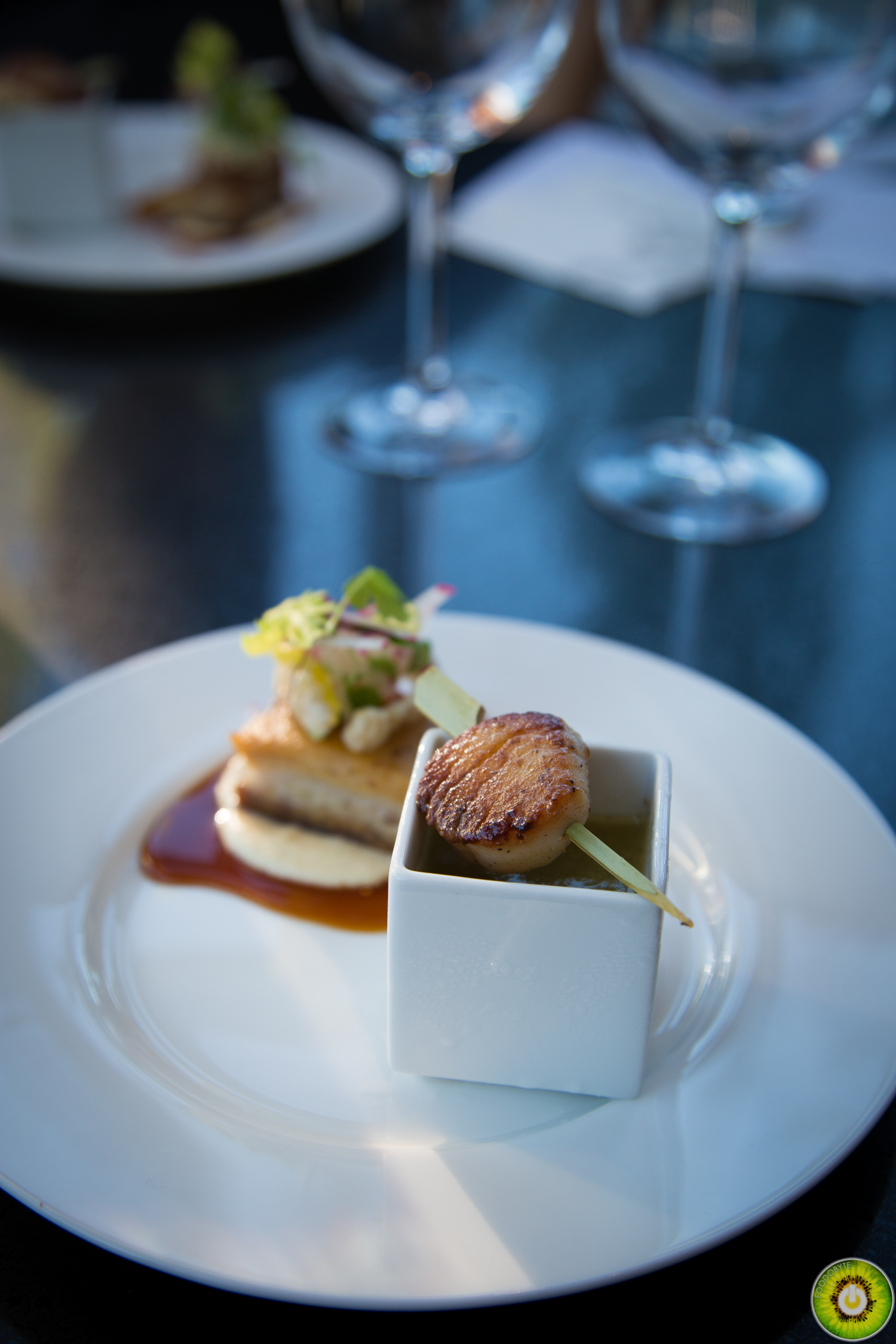 The Tamarind Seared Scallop was served cold; perhaps due to the fact that it was being served with a Calamansi Gazpacho. The scallop was okay – nothing special. The Gazpacho, as Kiely described so spot on, tasted like a fruity green smoothie.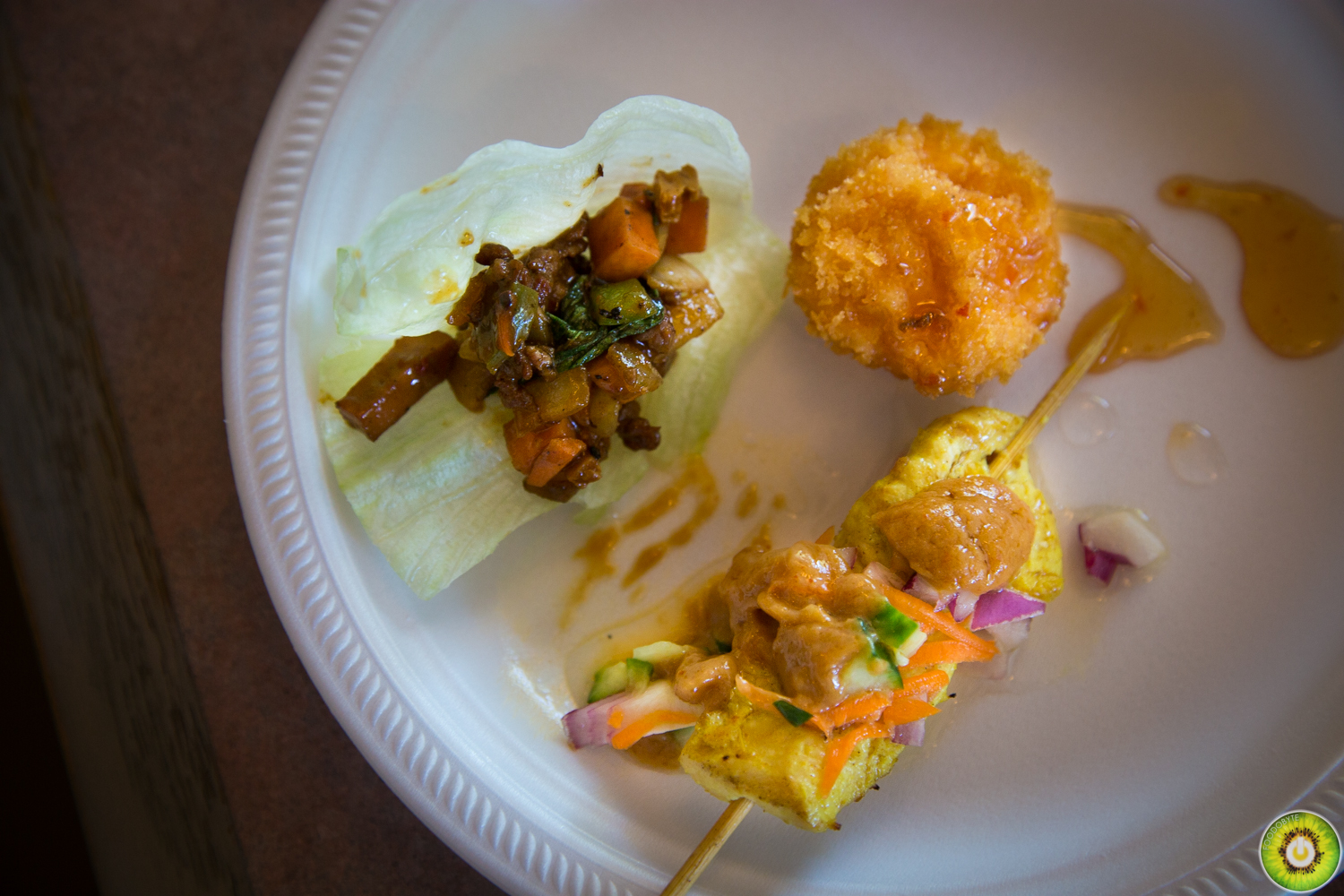 Changing up cuisines, the next destination was Thai House across from Lansdowne Mall. Their tasting plates consisted of Beef Lettuce Wraps, Shrimp Cakes, and Chicken Satays. The main one that stood out for me was the Beef Lettuce Wrap. I loved how the very flavourful and spicy beef constrasted with the crisp, clean lettuce.
Finally, the last stop was a coffee shop. Other than Starbucks, Waves and Blenz, I honestly didn't know of any other coffee shop in Richmond. So I'm glad that I discovered Fresh Press Coffee!
Their Pour-Over Coffee, London Fog and Almond Croissant were pretty standard.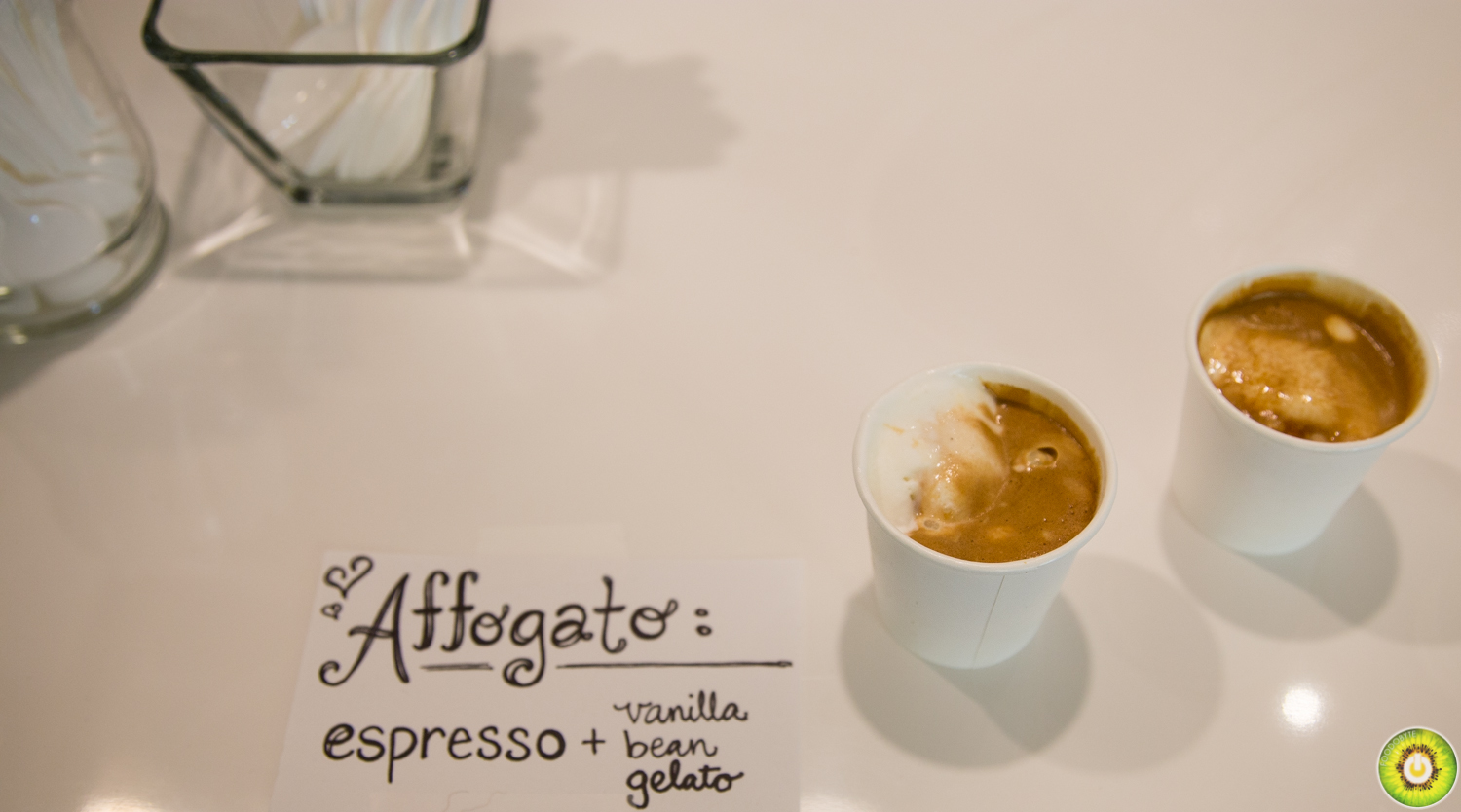 What proved to be my favourite was the Affogato made with vanilla bean gelato and espresso. It was so good… I'd definitely come back for that!
This edition of Tasting Plates was a welcomed surprise. I never would've thought that Richmond had these types of restaurants! The next Tasting Plates is up in North Van, and you can keep updated through Vancouver Foodster's website.
Disclosure: my Tasting Plates ticket was complementary, but all opinions are my own.
---