This post is long overdue! Last year (yep, 2013…), I attended Tasting Plates North Vancouver. Thankfully, I took some notes on the dishes so I actually have something to write about – let's begin!
The registration point was Cafe for Contemporary Art. Between a Hibiscus Iced Tea and Thai Iced Latte, I picked the latter, which instantly reminded me of the iced coffees at Vietnamese restaurants. It was super smooth and refreshing, especially on the warm summer's day.
Their tacos took me by surprise. I would've never expected a cafe to make them so fresh and delicious. The A la Vida (on the left) was a panko-breaded bass with salsa rona, pumpkin mole, guacamole and coleslaw. As an avid meat eater, it was surprising that my favourite was the Rhona-Maria, which had spicy roasted yam, pumpkin mole, habanero mango salsa, guacamole and lettuce.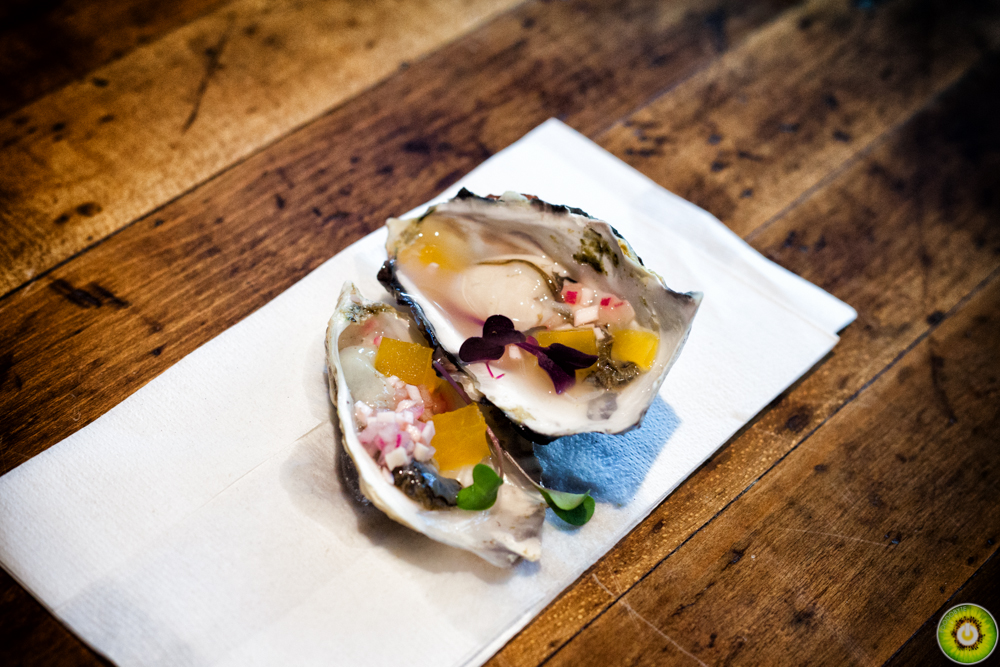 Our next stop was Fishworks for some Shucked Oysters w/ Shallot Mignonette. I'm usually not a fan of raw oysters, but the dressing really made them enjoyable for me.
After scrambling around looking for El Matador, we discovered that it was discreetly located beneath a Starbucks. Their tasting plate had Chorizo Tapa & Spicy Shrimp Pinxo with a few olives.
I'm always interested in fusion food because some chefs can really get creative with it. At Gusto di Quattro, I had an Oriental-inspired Noodle Salad. It may look like a humble box of noodles, but it was packed with flavourful ingredients like roasted tomatoes, pickled vegetables, and pops of sweet corn.
Anatoli Souvlaki served us Braised Country Lamb, Prawns in Tomato Feta Ouzo Sauce, Spanakopita & Pita w/ Taramosalata.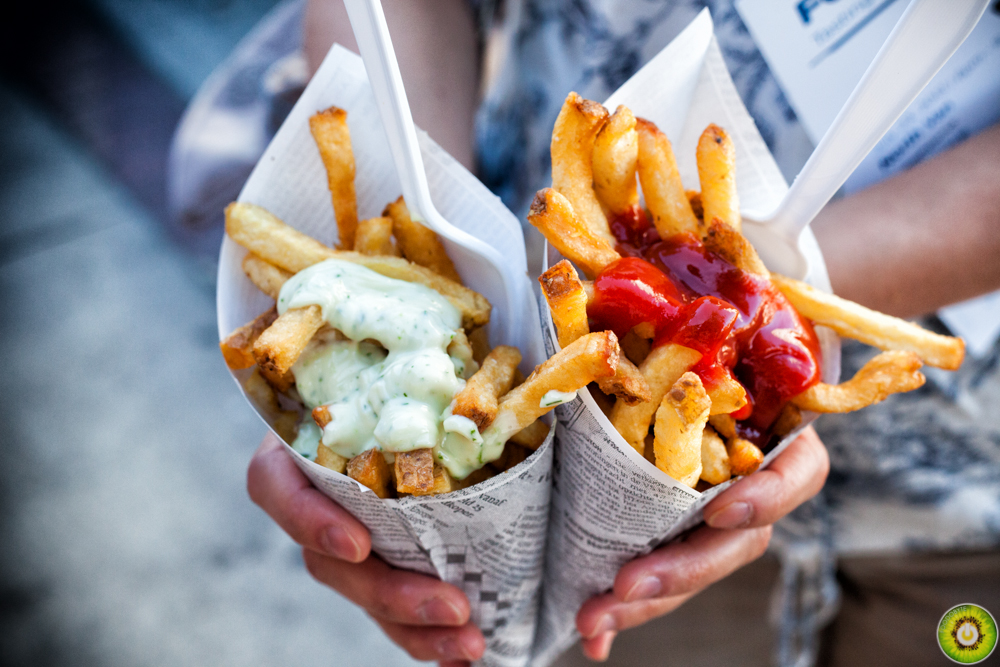 I love reading material when eating, so I especially liked The District's Frites, served with either garlic mayo or ketchup. They were fried perfectly and the garlic mayo… yum!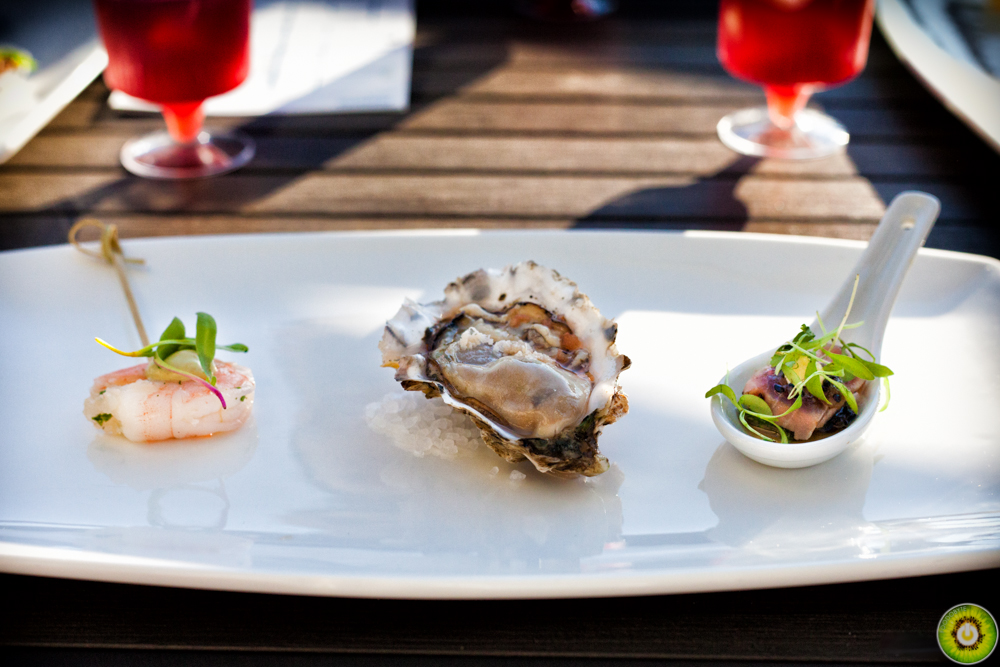 The last stop was Pier 7. From left to right, there was a Herb Marinated Prawn, West Coast Oyster & Tuna Gomae.
Thanks again Sean for inviting me. I had a blast dining and dashing with you, Sherman and Viv!
The next Tasting Plates features Gastown restaurants, and tickets are available for sale here.
Disclosure: I was invited as Sean's guest, so my ticket was complementary, but all views are my own.
---