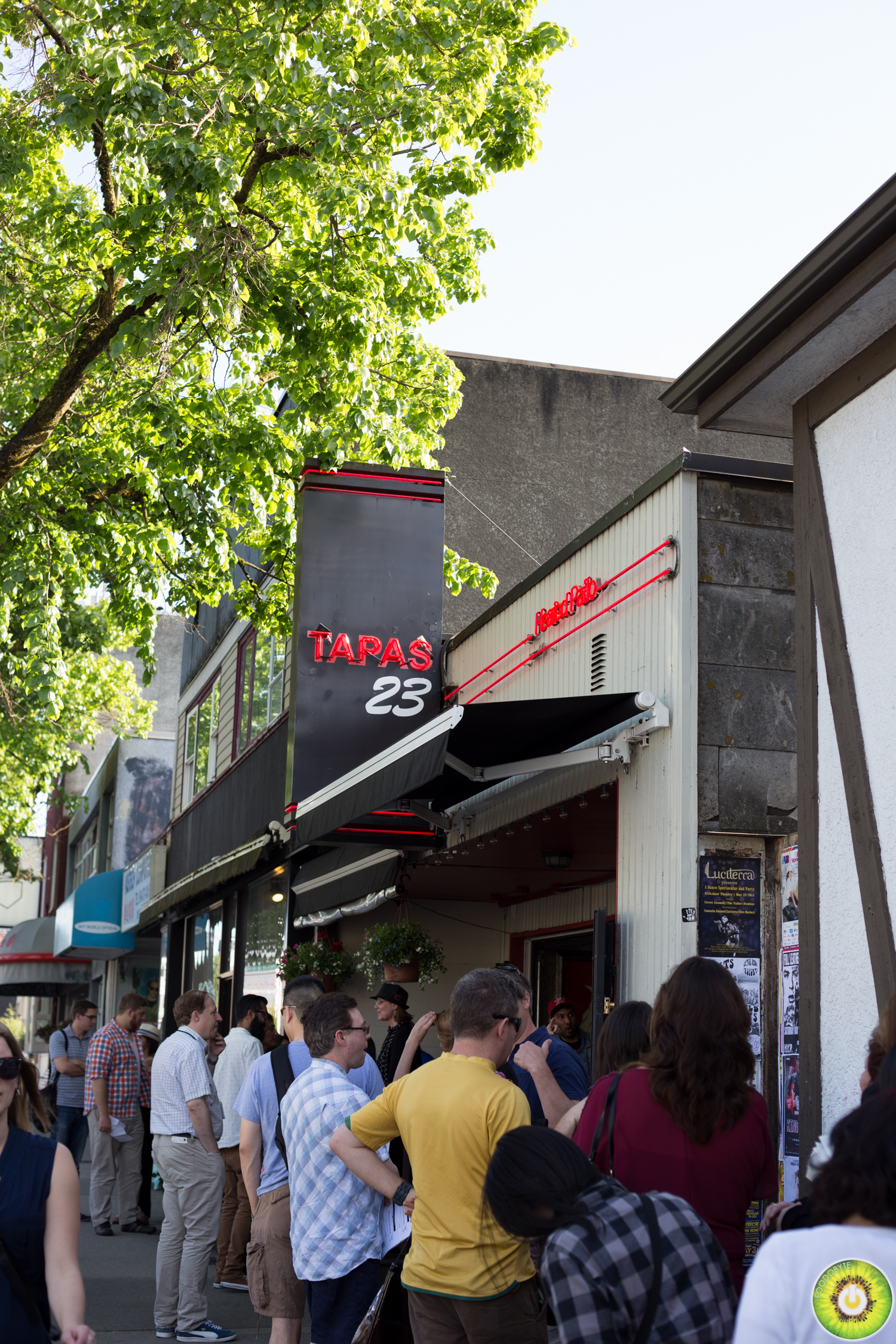 Around mid-May, hippoCHAN and I were invited to Tasting Plates Main St! Of the six restaurants, Tapas 23 was the registration point where we picked up our tickets, as well as our first tasting plate.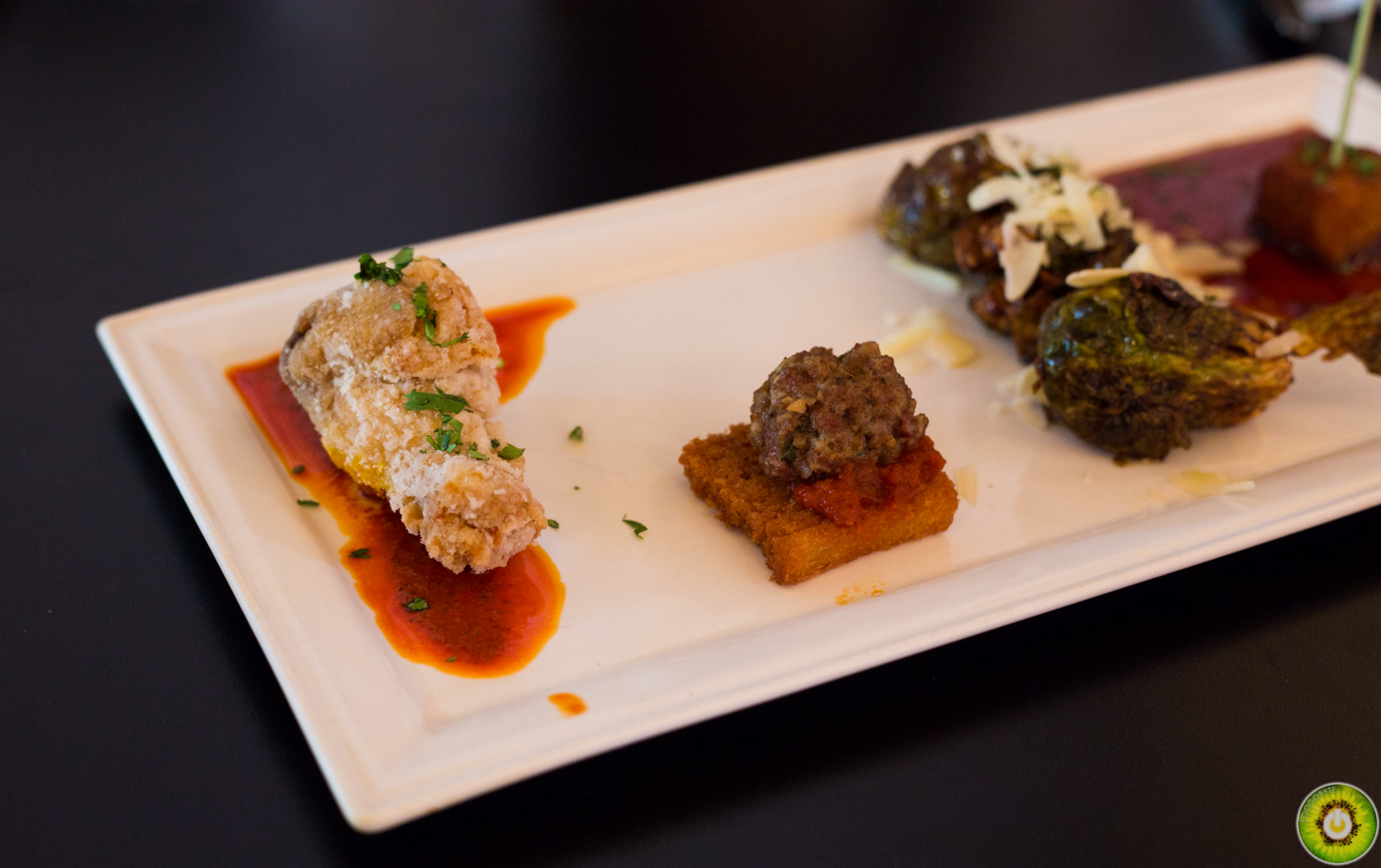 On the left, there was the Potato Crusted Wing w/ Achiote Sauce. It was my favourite component of the dish as it was juicy and flavourful .
Beside the chicken, there was an Albóndiga, a meatball with sundered tomato and roasted red pepper. It was a tad dry and tasted just okay.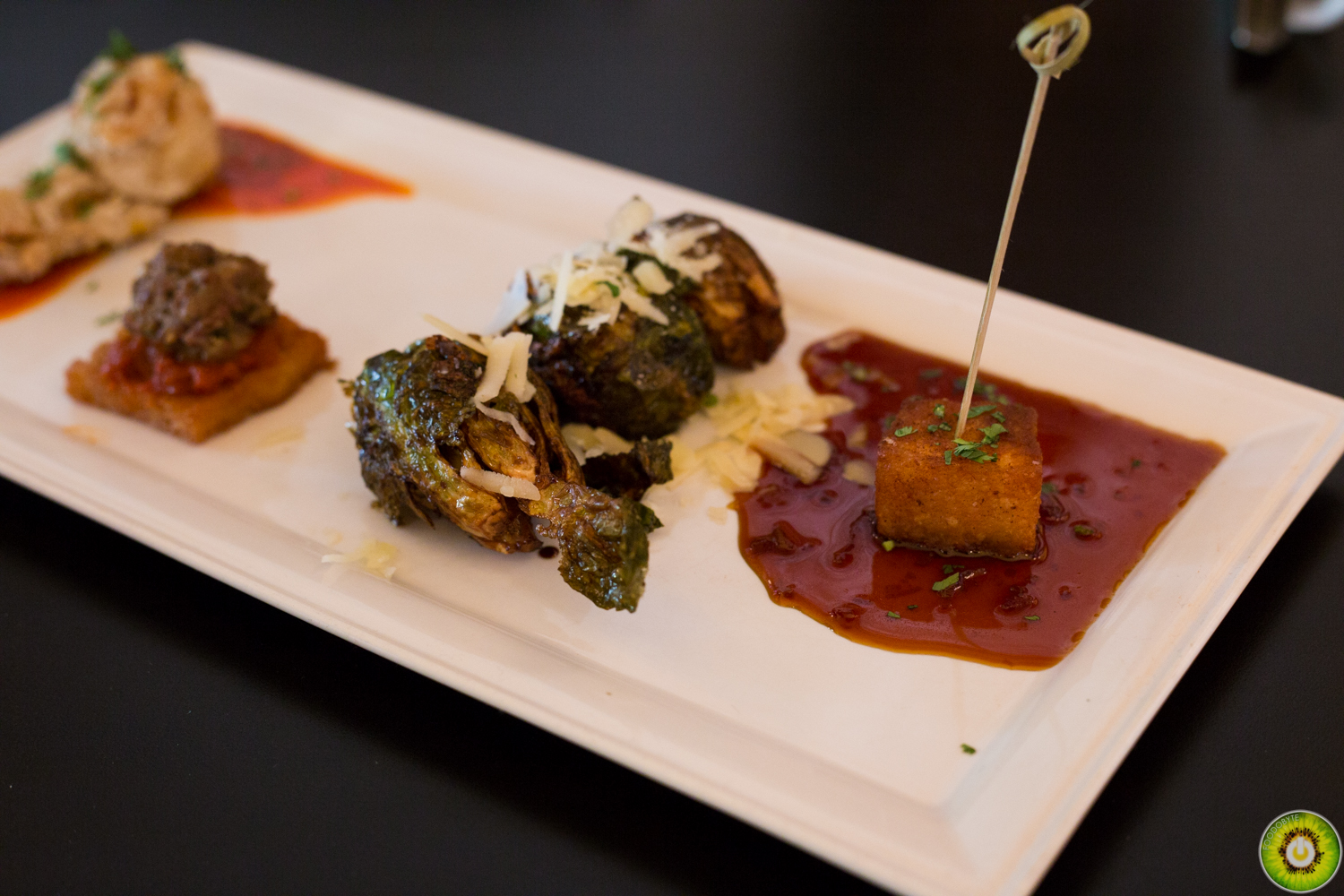 On the far right, the Bombas was tough and dry, even though it was supposed to be braised pork belly. Finally, there were some Bruselas – brussel spouts w/ sweet balsamic, almonds and aged cheddar – that tasted burnt.
We were supposed to get Fire Roasted Chick Peas, but they never arrived. That's because all the diners who ordered drinks got served first. As a result, we had to wait over 30 minutes for our food, even though we were seated first. Some fellow food bloggers and I had to complain to a couple of servers about the situation. Still, tables with drinks continued to be served first. When we finally got our food, we quickly ate it and left before the chickpeas ever arrived. It was a really poor move on their part. I've never experienced anything like this in any of the previous Tasting Plates events.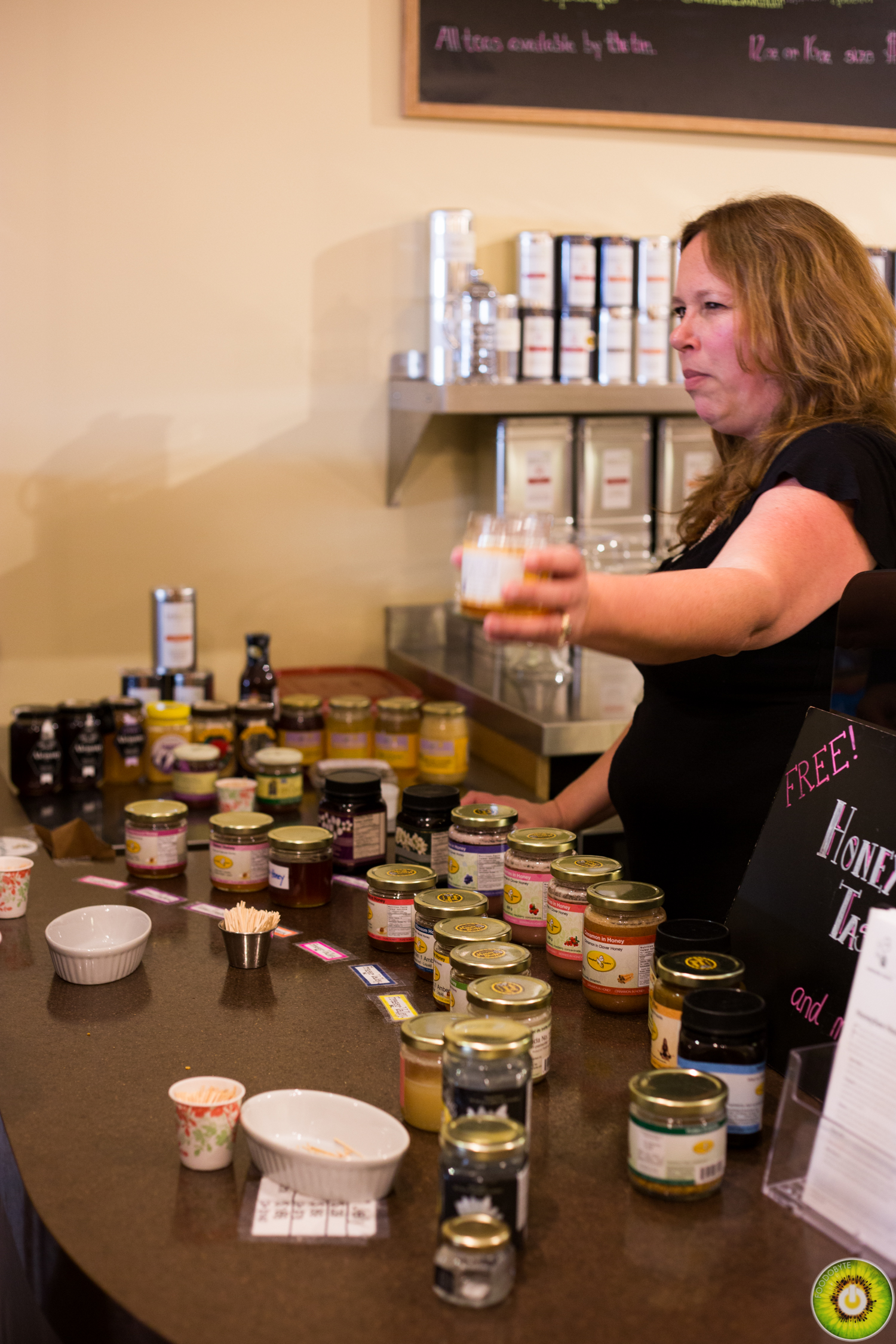 A block up was the Main Street Honey Shoppe. In addition to their tasting plate, they were offering a honey sampling.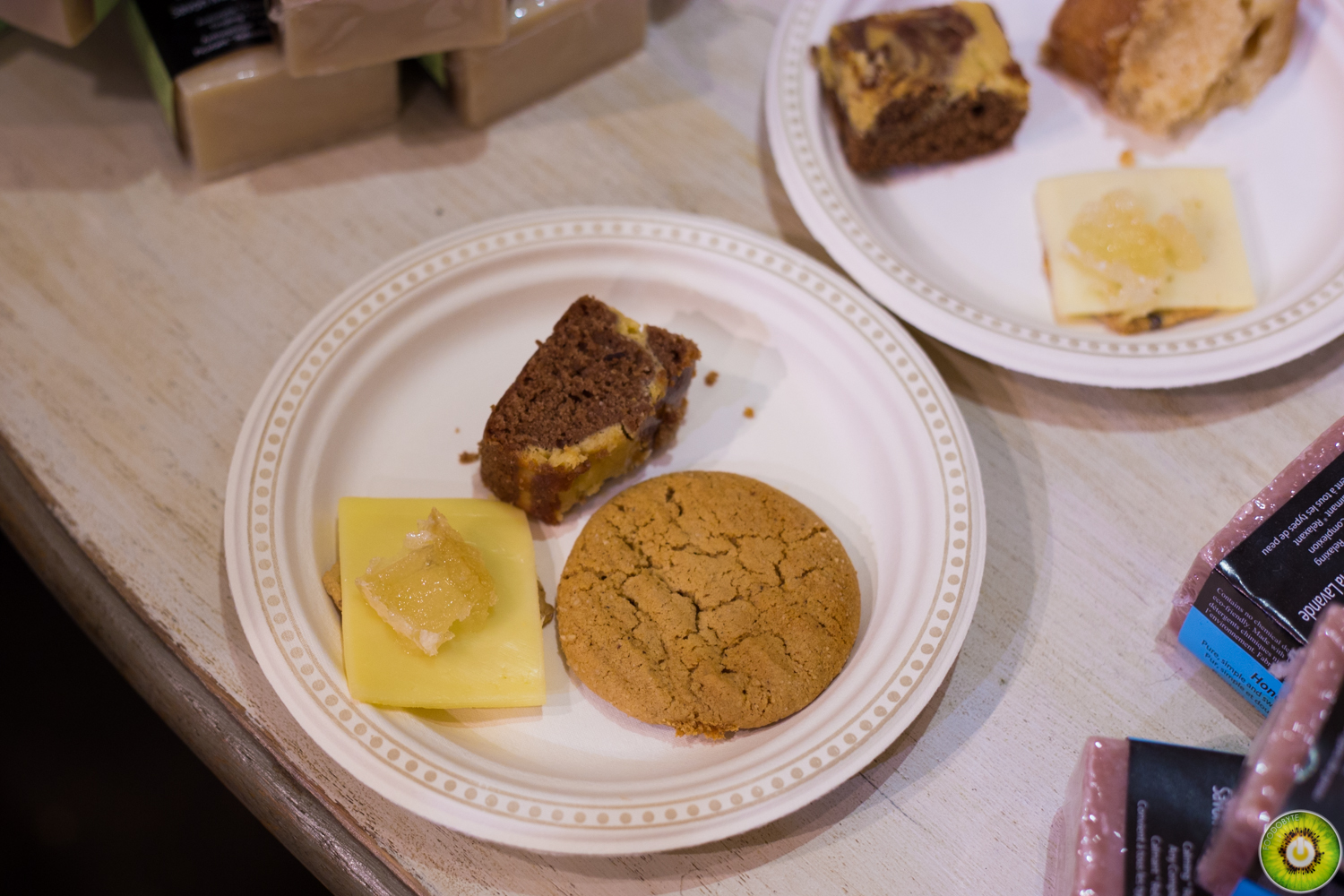 The Cheese Brownie made w/ Tawari Honey from New Zealand was delectable. I enjoyed how it was not too sweet.
Also on the plate was a slice of Pure BC Honeycomb, paired with Swiss Cheese. Simple and tasty!
Almost directly across from the honey shop was Rocky Mountain Flatbread Co.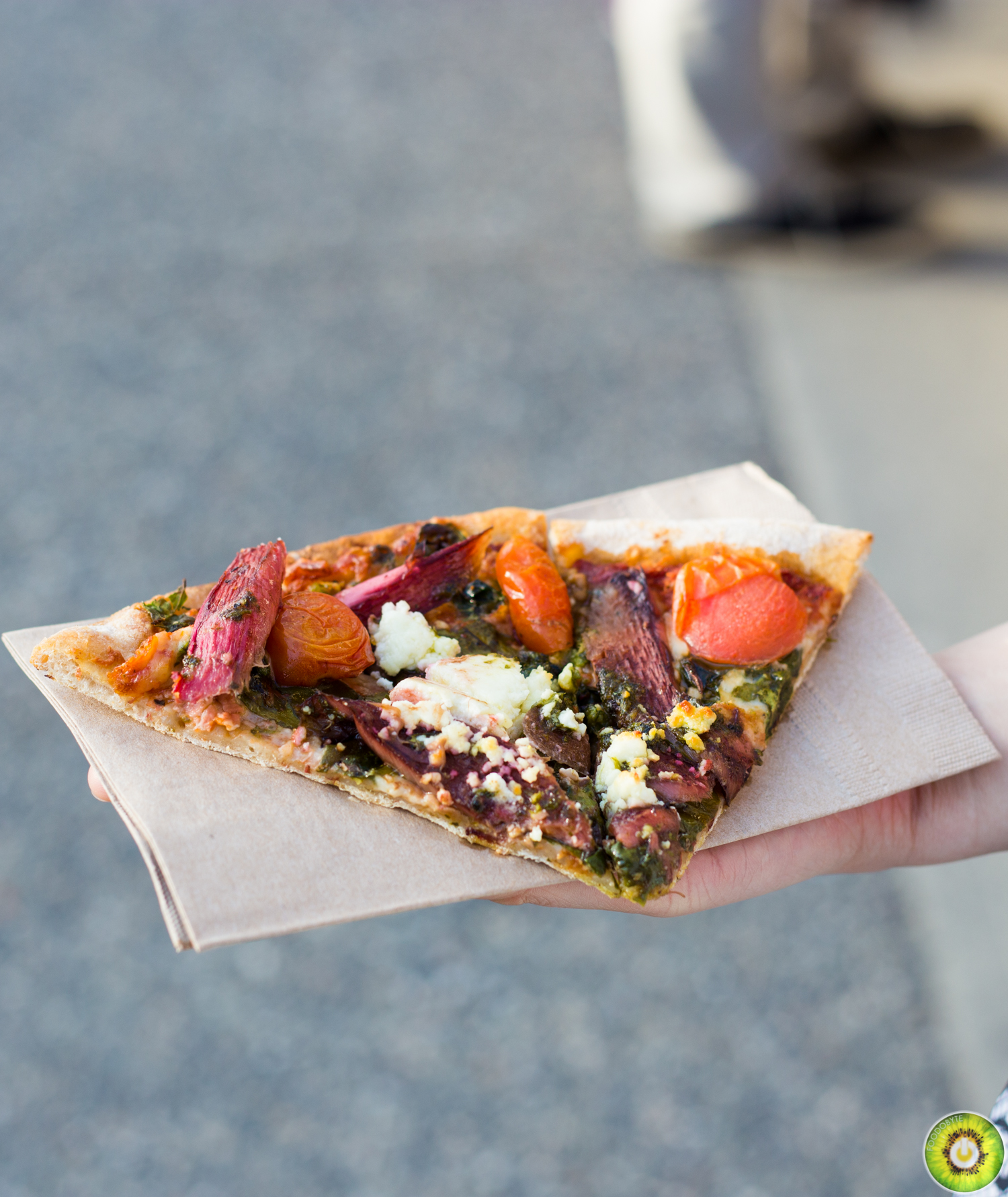 The first pizza was the Farmers Market – topped with local organic balsamic marinated rhubarb and chard, three herb nut free pesto and Capriny goat cheese. The pesto and tomatoes bursted with great flavour, but the goat cheese was quite strong.
The second pizza was one of my favourites, the Naturally Meaty. There's spicy organic beef, sulphate-free Italian sausage, ripe tomatoes, peppers, red onions, asiago cheese and fresh herbs.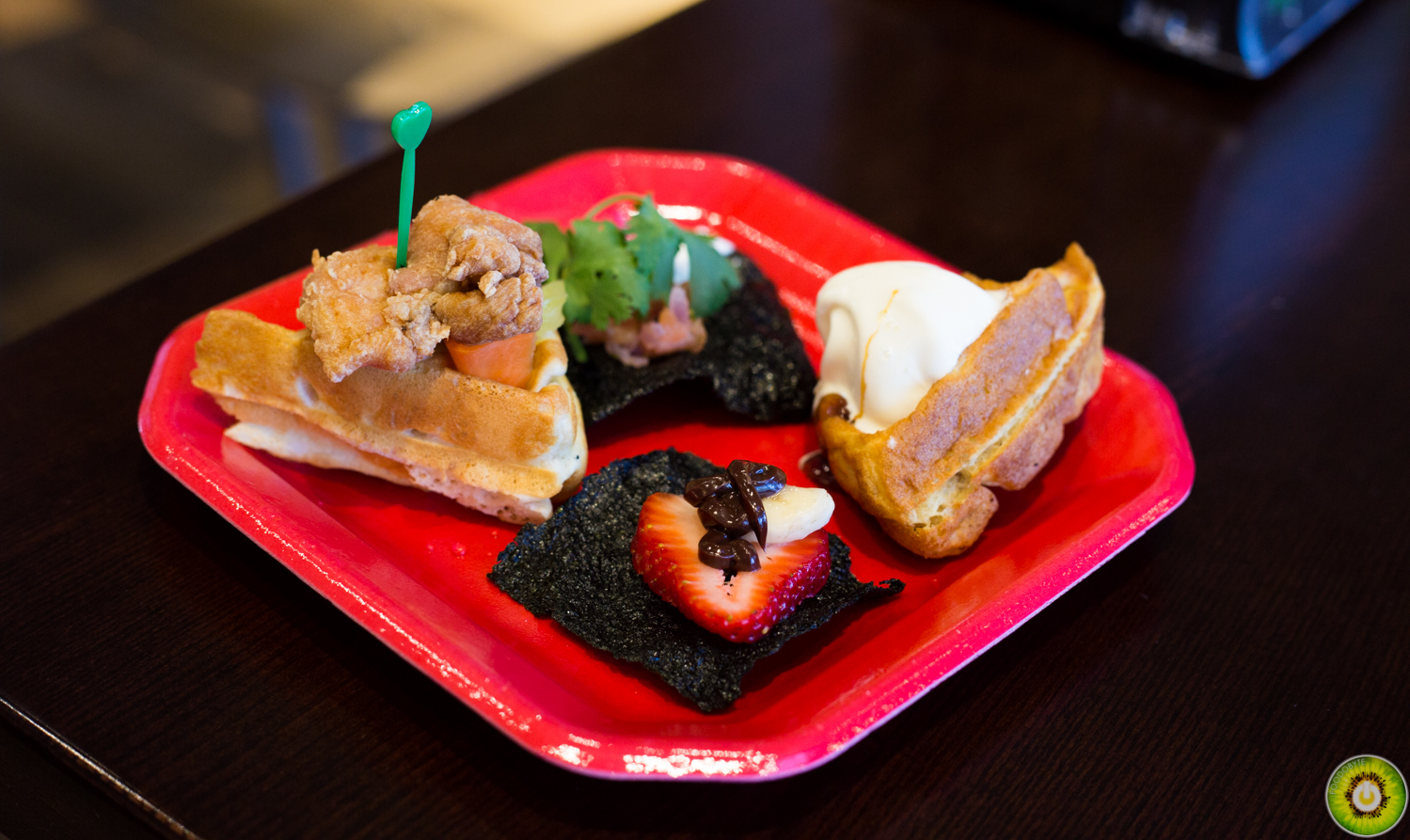 Making our way back down Main St, we arrived at Miura. They were serving their version of "nachos" that used fried nori (seaweed) instead of tortilla chips. The savoury Nori Nacho had tomato salsa and sour cream. It was supposed to be topped with melted cheese, but I guess they forgot. The Dessert Nacho had chocolate sauce, whipped cream and strawberry.
Moving onto the waffles, the Kachan Karaage Waffle Sando was definitely the highlight of the plate. The ginger fried chicken was tasty with the Asian slaw and 1000 Island Sauce. Although, it could've been fried to a crispier state.
The Teri-Vani Waffle Sando donned a mix of vanilla ice cream, whipped cream and teriyaki sauce. The flavour combination didn't work for me at all. It should've just been left at ice cream and whipped cream… maybe some fruit on top.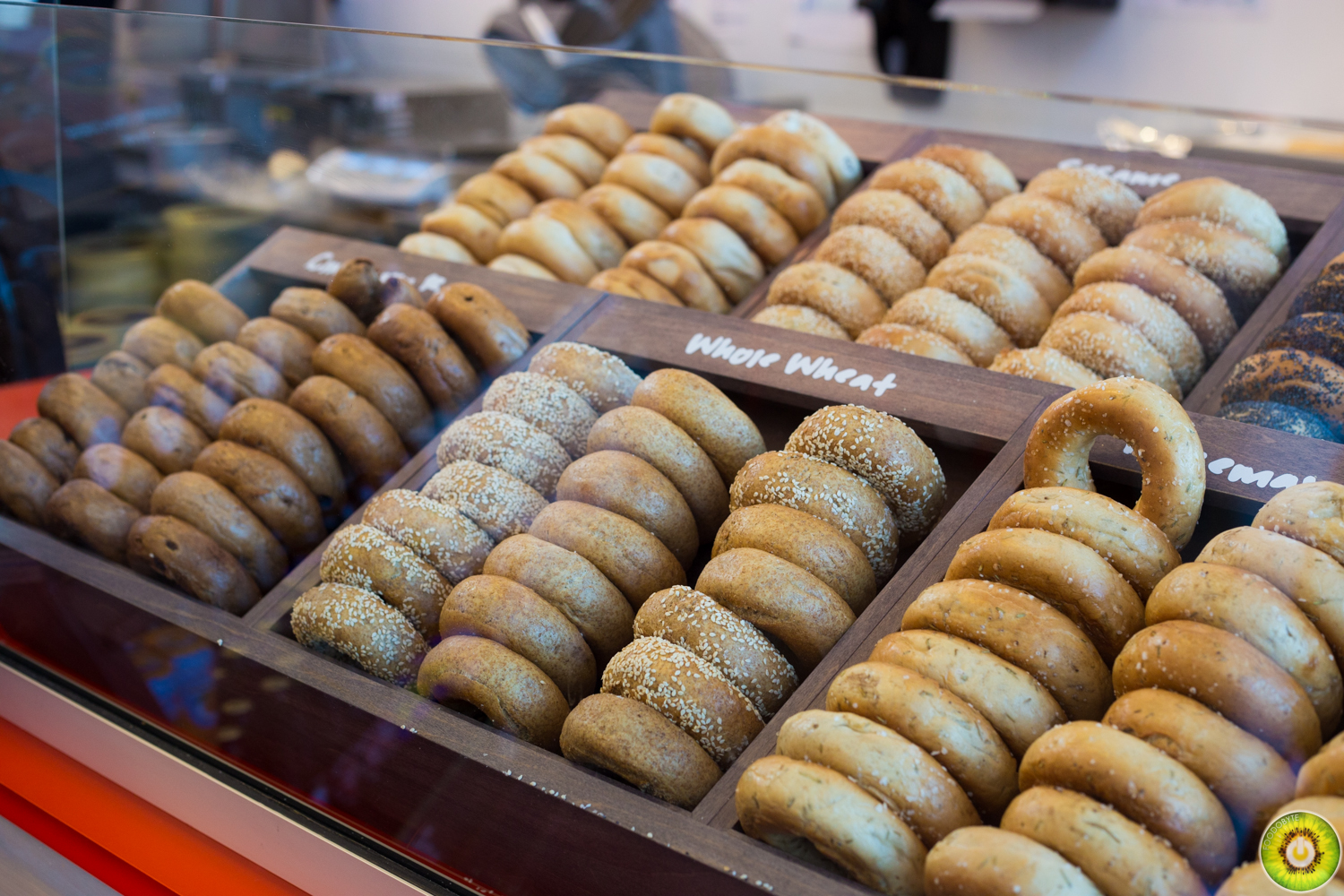 Sharing a wall, Rosemary Rocksalt was right next door. I haven't had a bagel in a long time, so I was really looking forward to this place.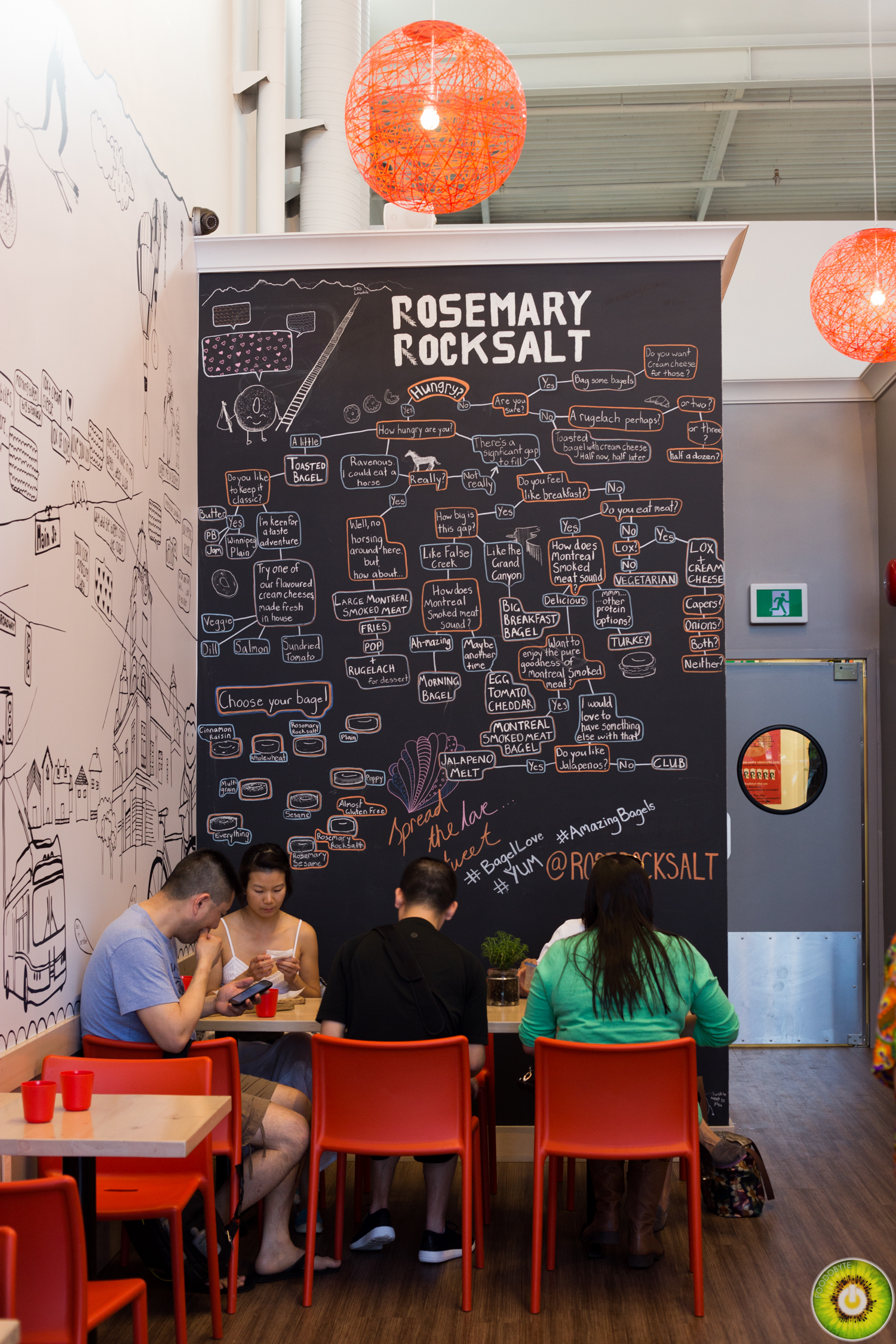 Awesome interactive wall that guided indecisive diners in their life bagel choices.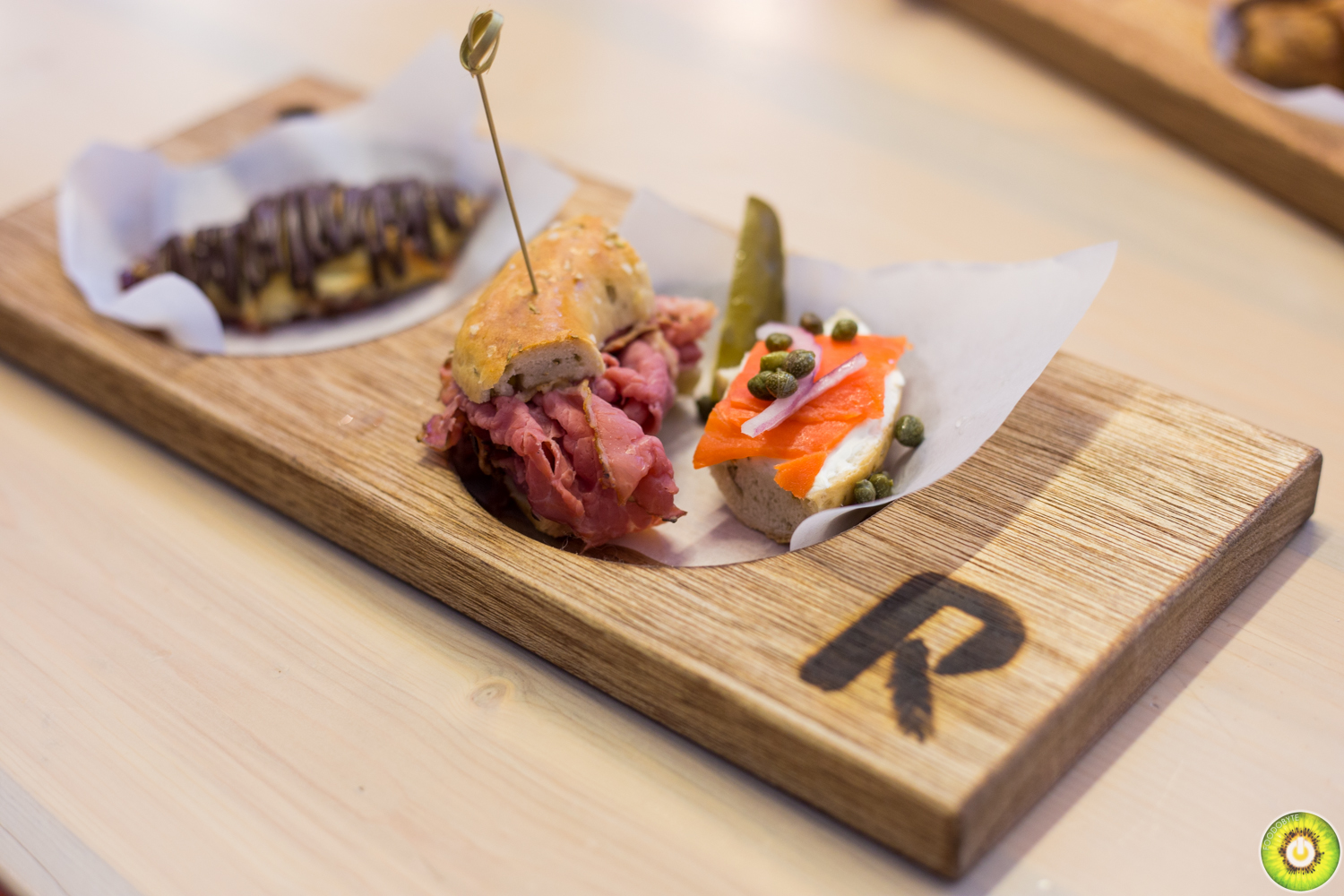 The Smoked Salmon w/ Cream Cheese was the bomb! I could've had an entire bagel. The same went for the Montreal Smoked Meat… Loved it!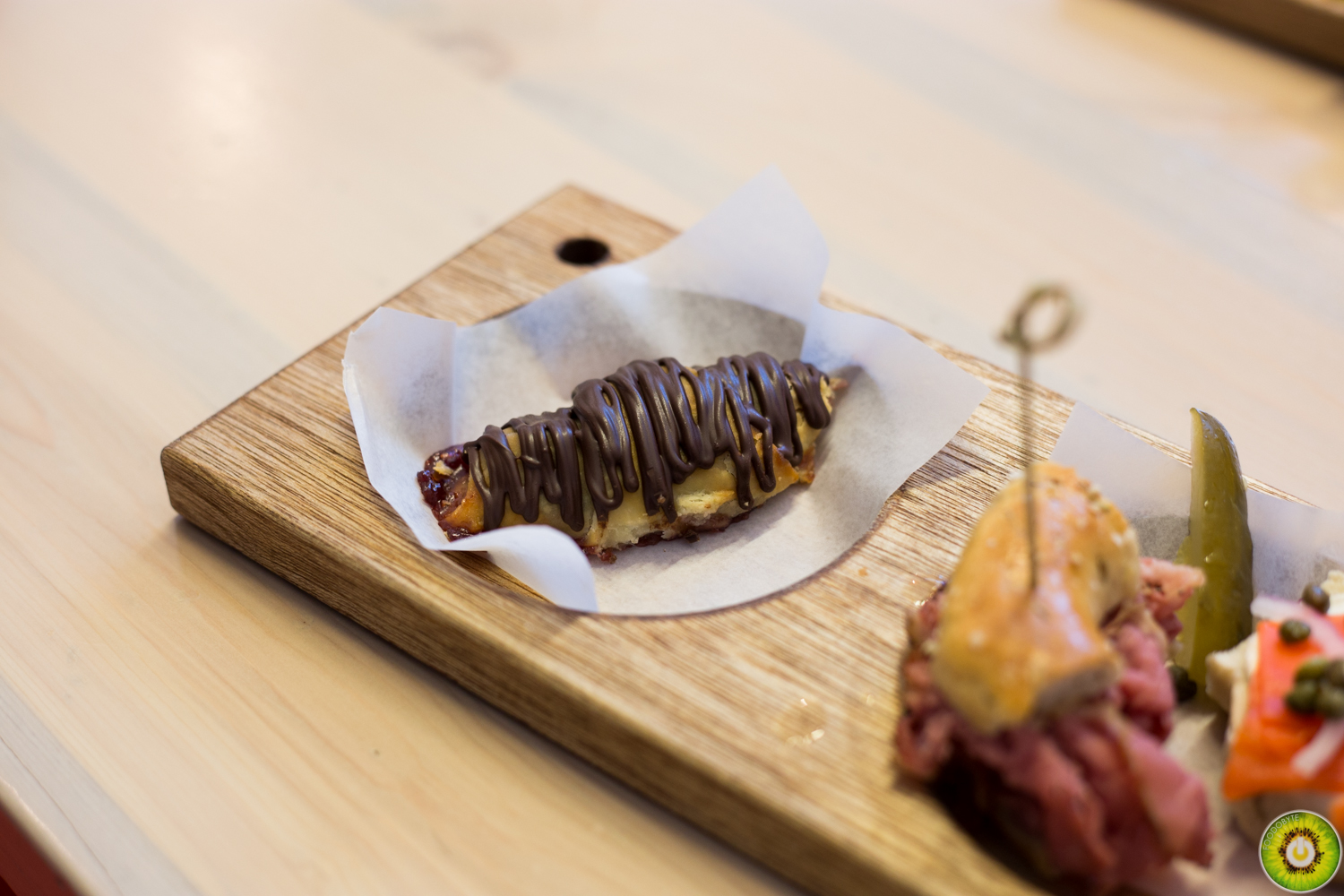 The Chocolate & Raspberry Rugelach Pastry was a tad too sweet.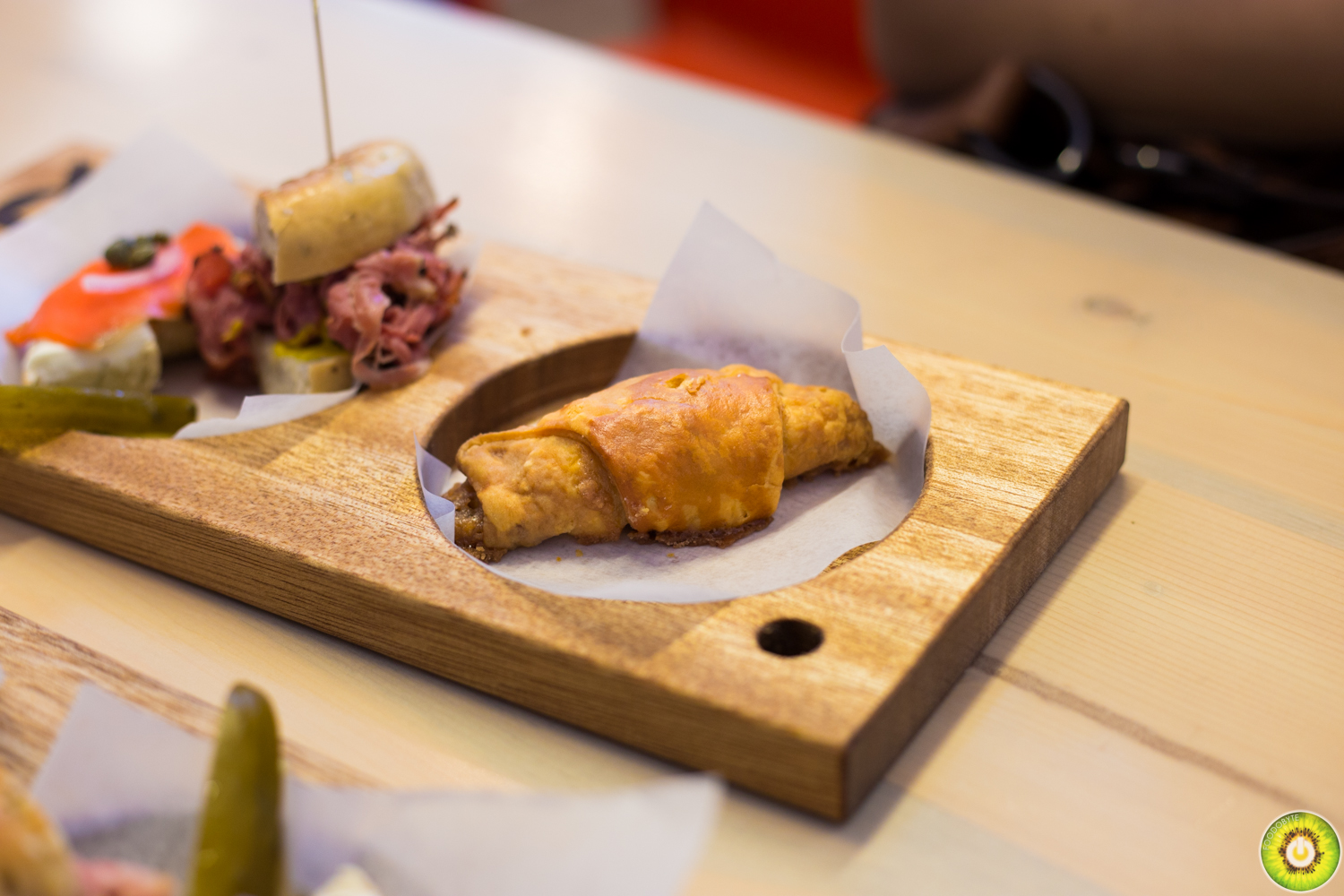 hippoCHAN's Apple Rugelach was absolutely delicious though! Great balance of flavours.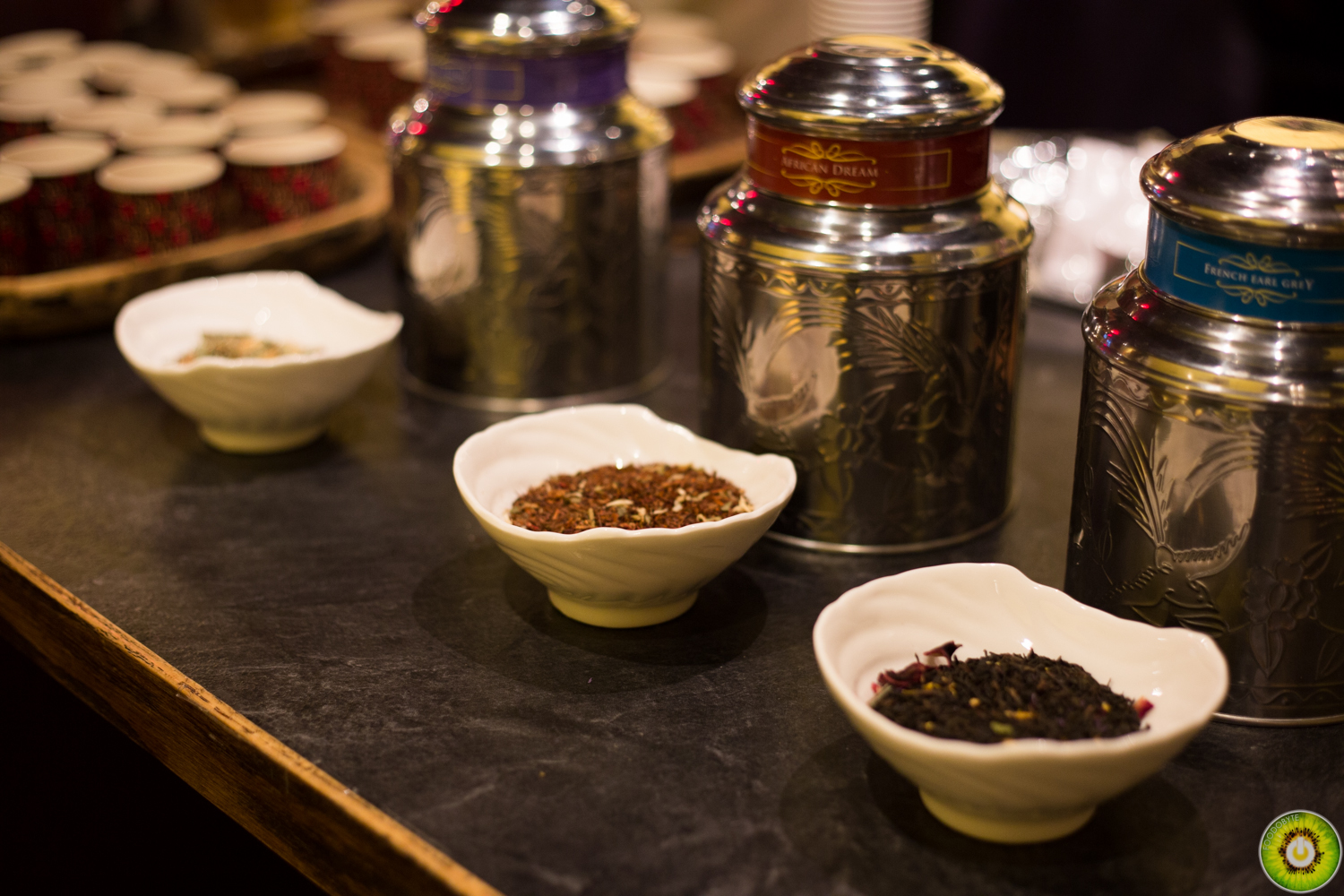 Our final stop was Shaktea, a small tea boutique.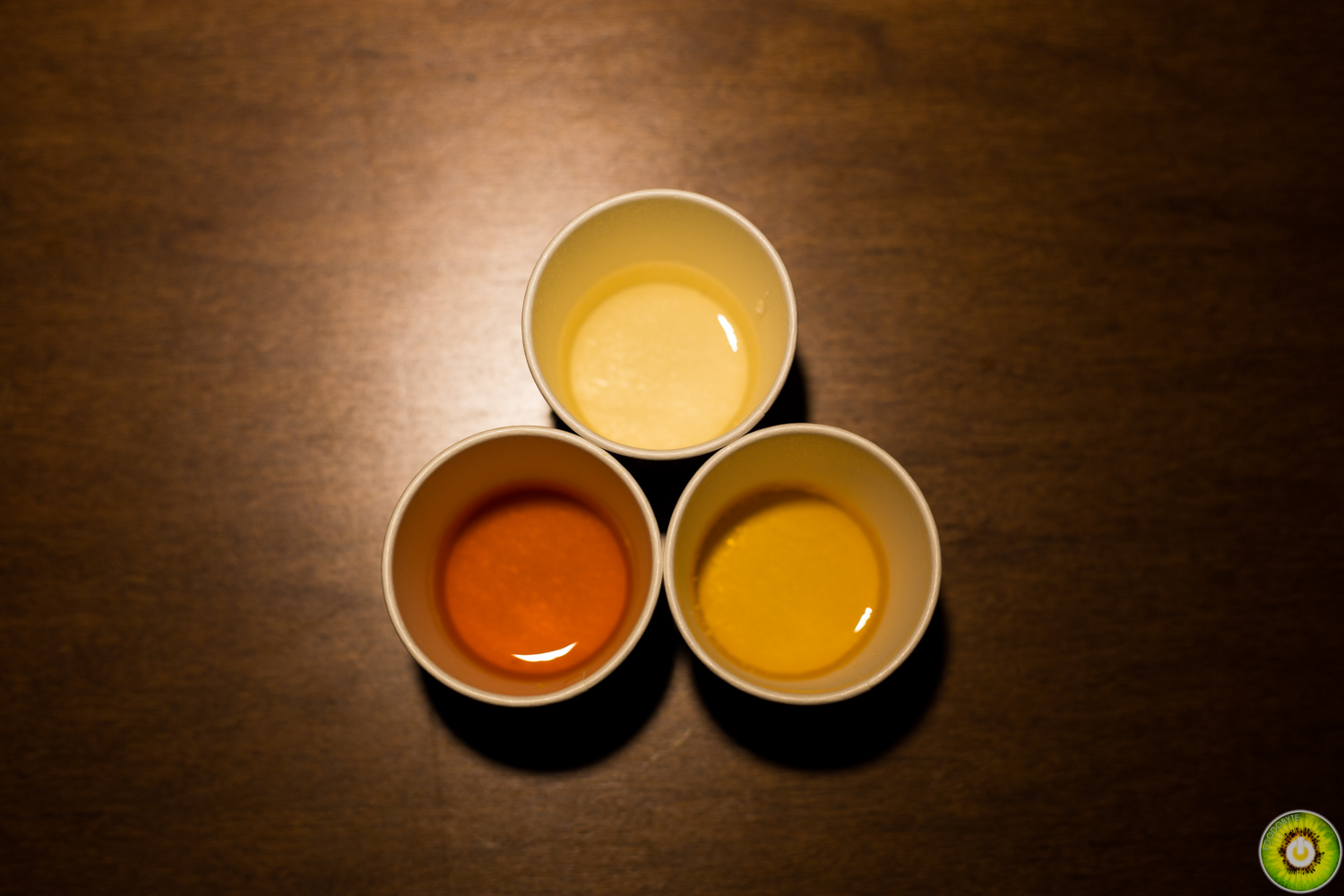 Their Tasting Cups consisted of French Earl Grey Black, Ginger Lemon Herbal and African Dream Rooibos. The last one was really refreshing since it was quite warm that day.
Shaktea also made Chocolate Chilli Fudge Brownies and Matcha Date Balls.
For more information on the next Tasting Plates event, check out its website.
Disclaimer: my Tasting Plates ticket was complementary, but all views expressed are my own.
---