Whew, it's been a while since I pulled out the old pen and paper to blog. Who am I kidding… everything's digital now! I just checked, it been over a month since my last post… hope you guys didn't miss me too much :P
Let's get to it – Tasting Plates in Lonsdale North Vancouver. This was actually the second time I experienced Tasting Plates in this area. As usual, I was stuffed to the seams by the end of the night.
Registration point was at Pier 7 Restaurant, a beautiful spot to dine, situated right next to the water. On the plate was Prosciutto Carpaccio, topped with a Compressed Melon Salad w/ Yuzu. The prosciutto was served slightly warm and tasted like Chinese roasted pork. It's saltiness was nicely balanced with the sweet- and spiciness of the fresh salad.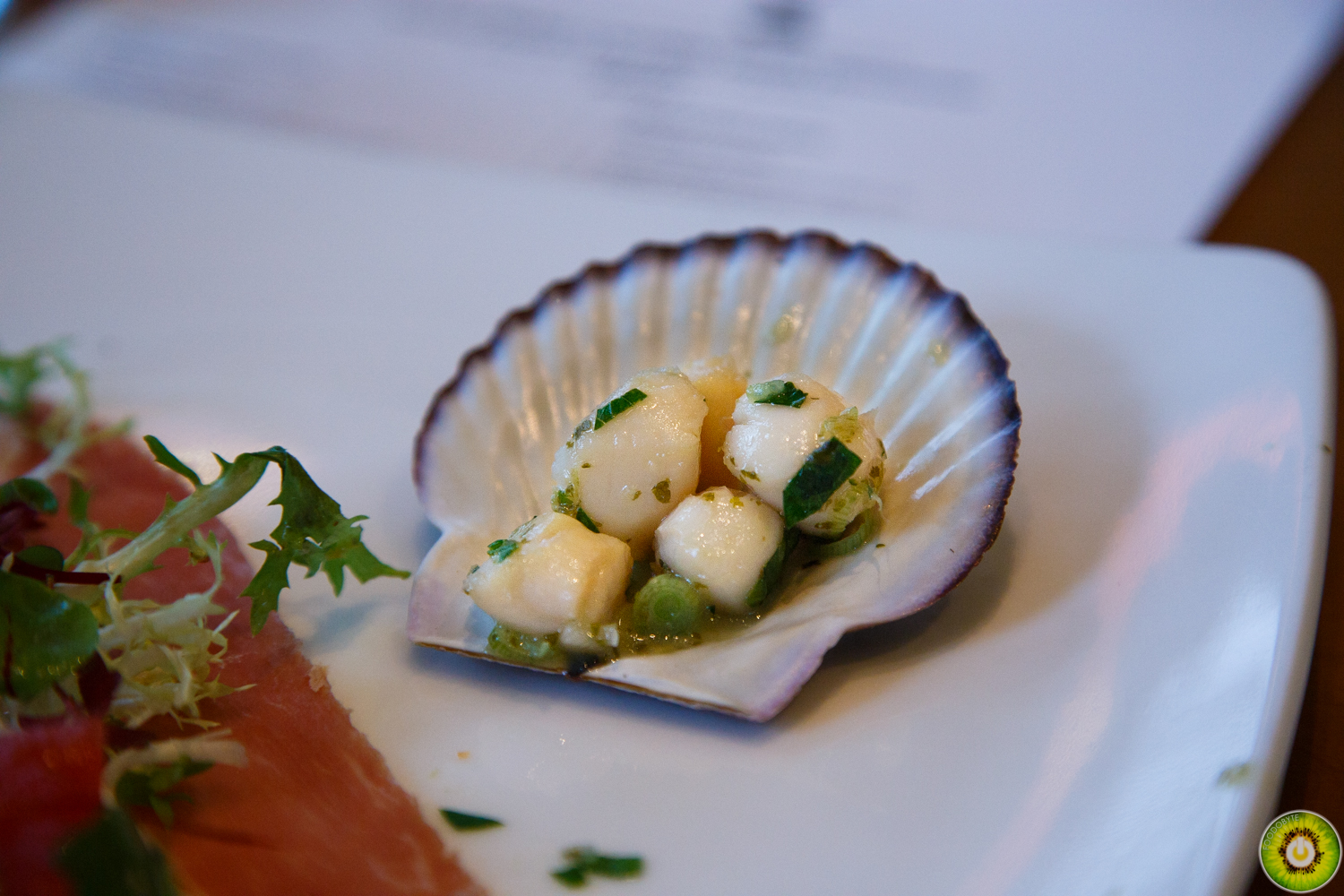 The Scallop Ceviche was alright, though it could have used a bit more acid.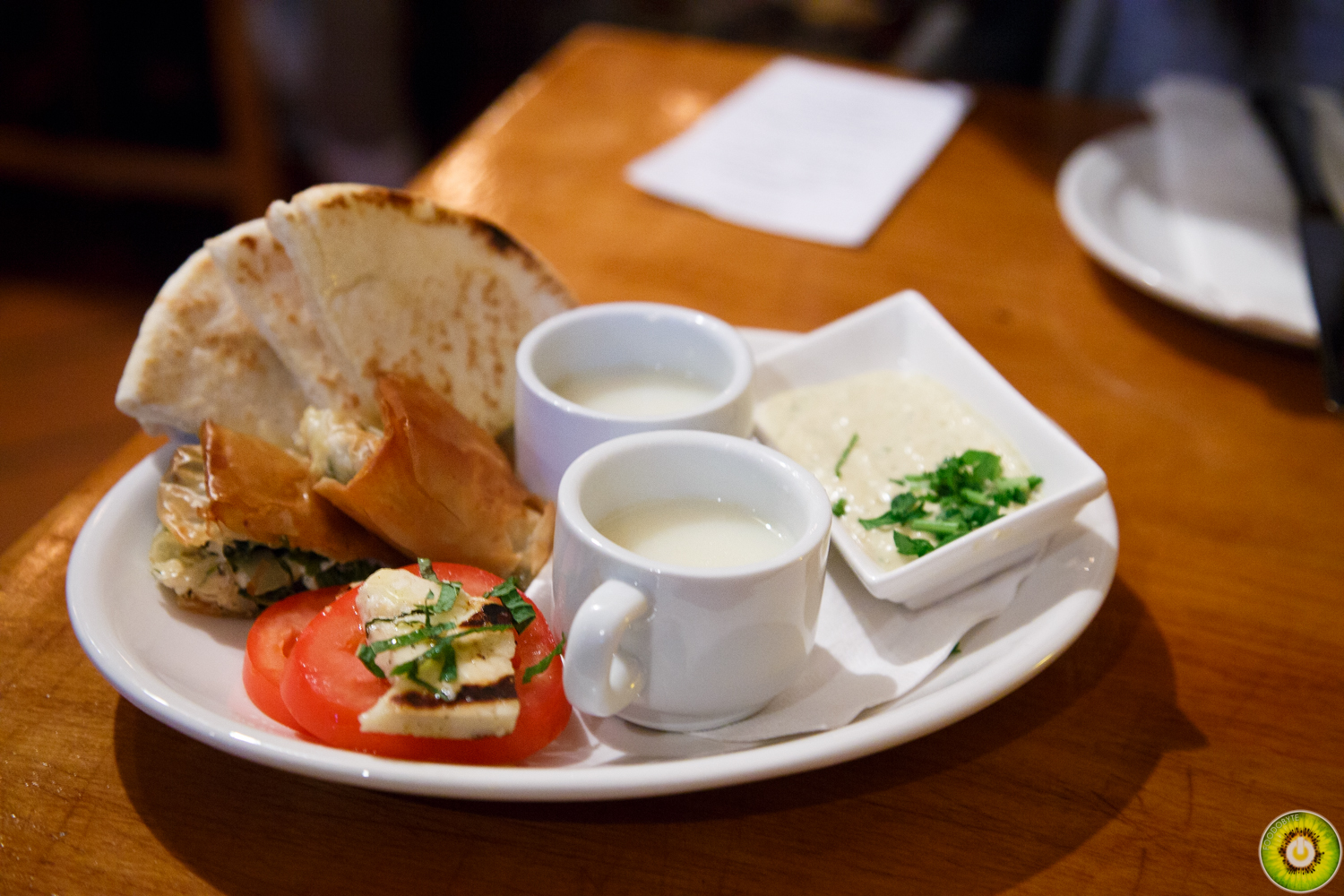 Anatoli Souvlaki was one of my favourites that night. The Avogolemono Soup was chicken rice soup with egg and lemon – serious emphasis on the lemon. The Grilled Haloumi Caprese was fresh and mildly salty.
The Spanakopita was flavour central of the plate. It was made with spinach, feta and fresh herbs, wrapping in a crispy and flaky filo dough.
The Houmous was surprisingly good! At other places, it usually tastes like blended bland chickpeas. In stark contrast, Anatoli's was very aromatic and flavourful, with a spotlight on the tahini.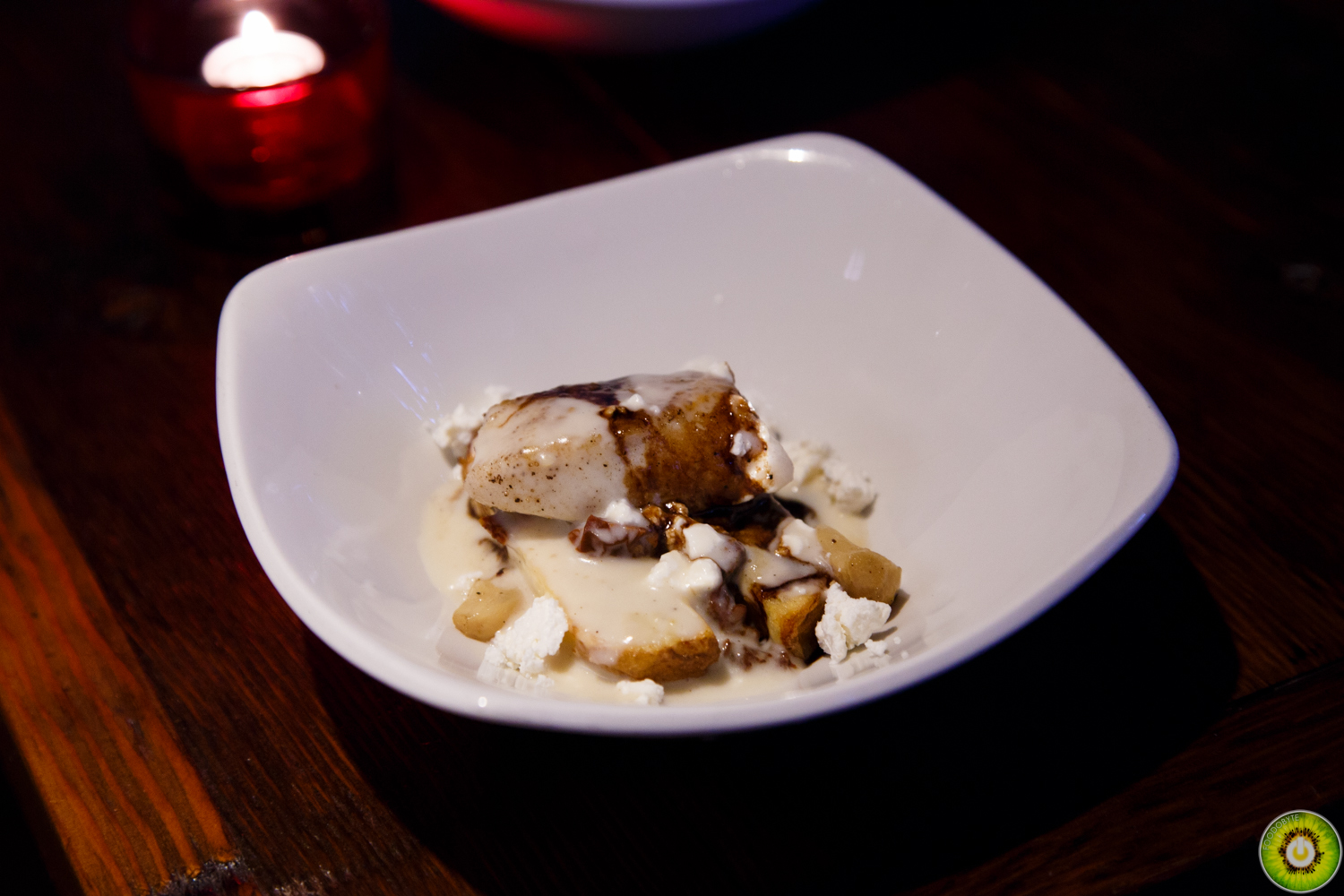 Fishworks Restaurant served a Halibut Poutine, which looked awesome on paper. However, I didn't realize that it was served with goat cheese until it completely overwhelmed my tastebuds. This plate would be great for goat cheese-lovers, though. Moreover, the potatoes were more of a thick, roasted variety instead of fries.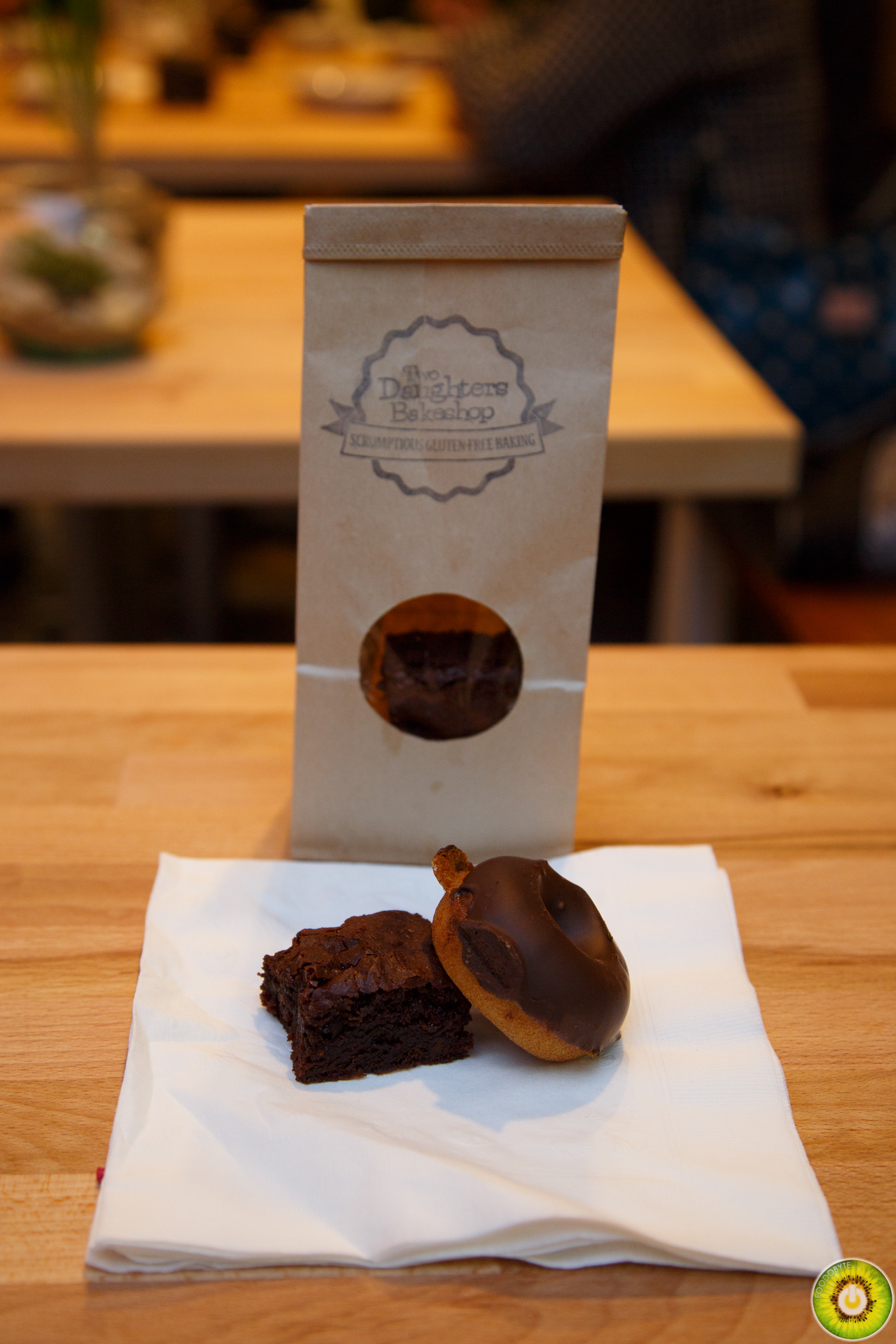 Hidden behind a sketch alley was Two Daughters Bakery. Their tasting plate consisted of a Gluten-free, Vegan Brownie & Donut. The brownie tasted like a delicious gluten-packed brownie, so props to them. The donut, on the other hand, was really dense and didn't taste like much.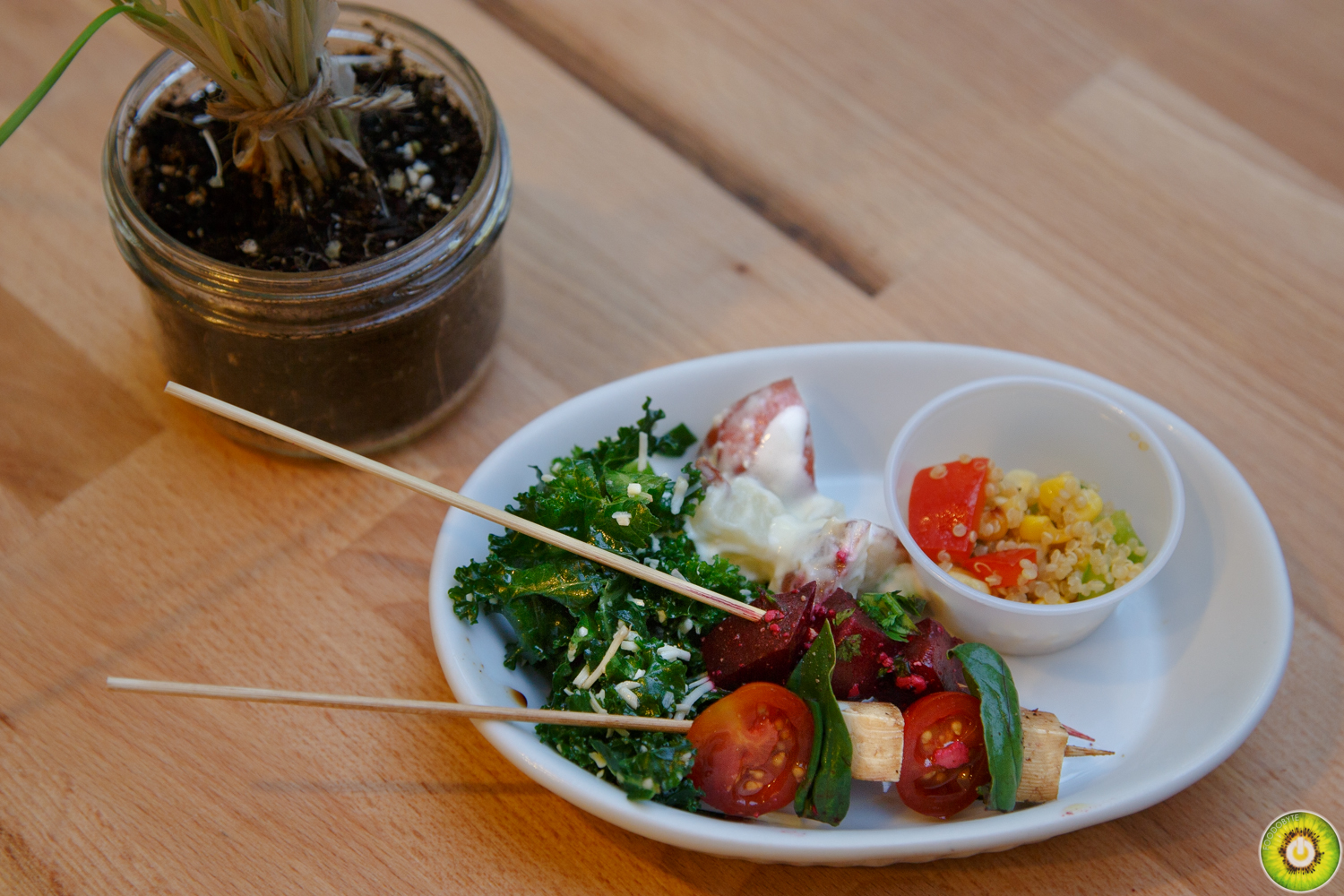 Plantoplanto served up a great vegetarian plate, consisting of Smoked Tofu Caprese Salad, Beets & Feta, Wasabi Spiced Potato Salad, and Sesame Soy Corn and Quinoa. My favourite were the beets, which bursted with sweetness.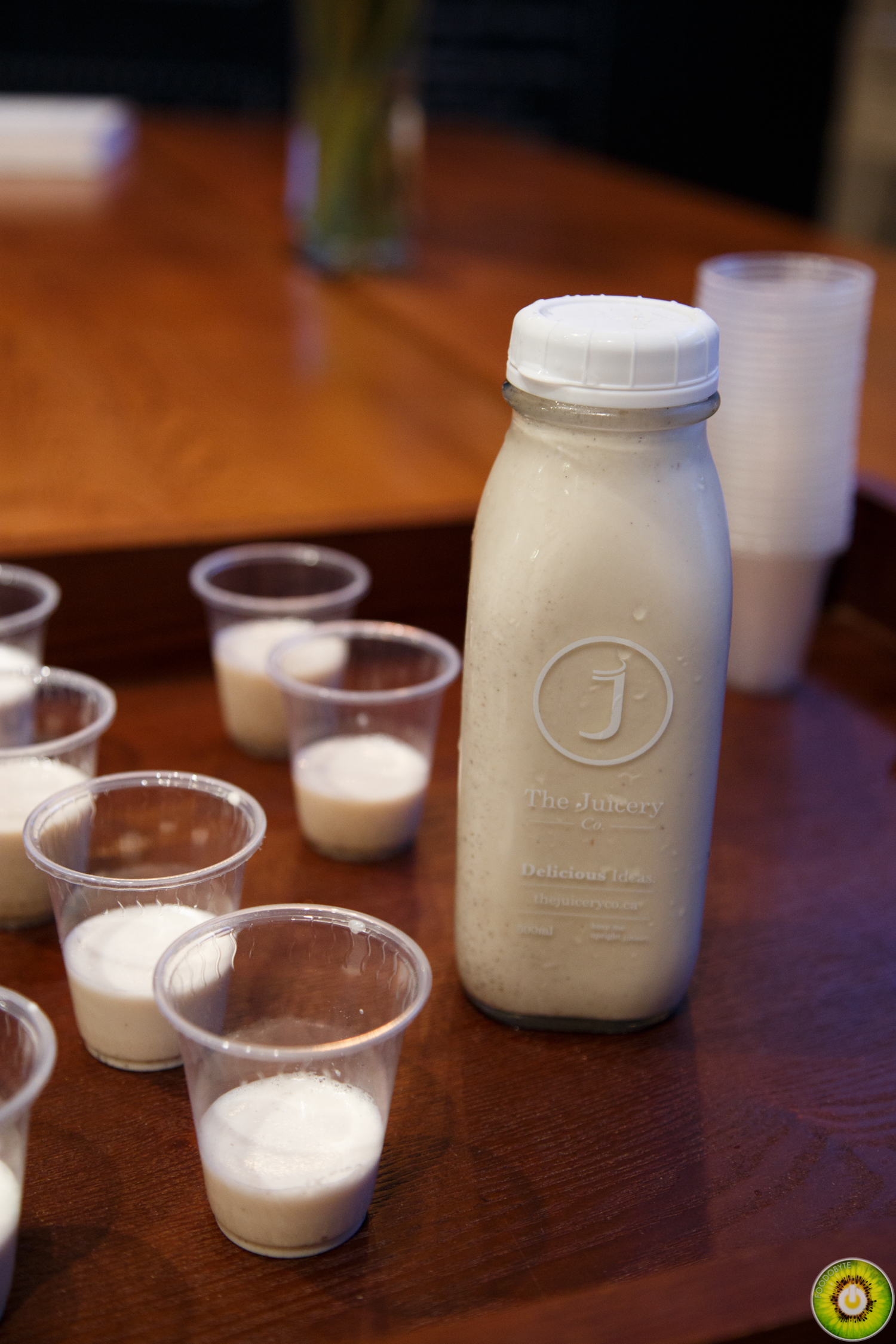 The Juicery started us off with Vanilla Bean & Pear Almond Mylk, which had strong notes of pear and cinnamon.
The Mini Raw Cocoa Acai Bowl tasted like healthy granola with chocolate yogurt, even though it wasn't made with dairy.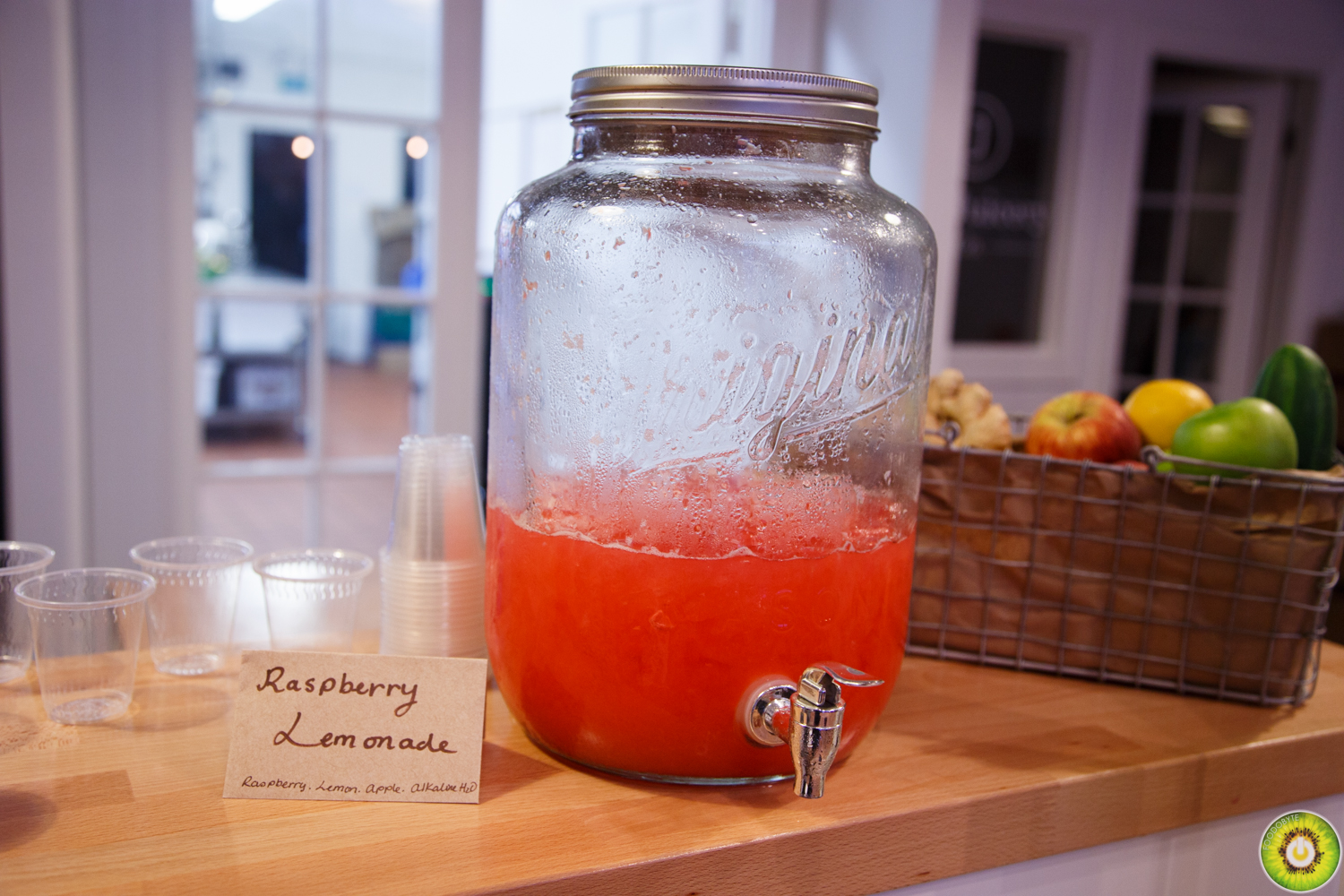 The Raspberry Lemonade was quite tart, naturally. Interestingly, it was made with alkaline water. For those wondering if it actually helps to neutralize acid in your body to prevent disease and slow aging… The answer is nope.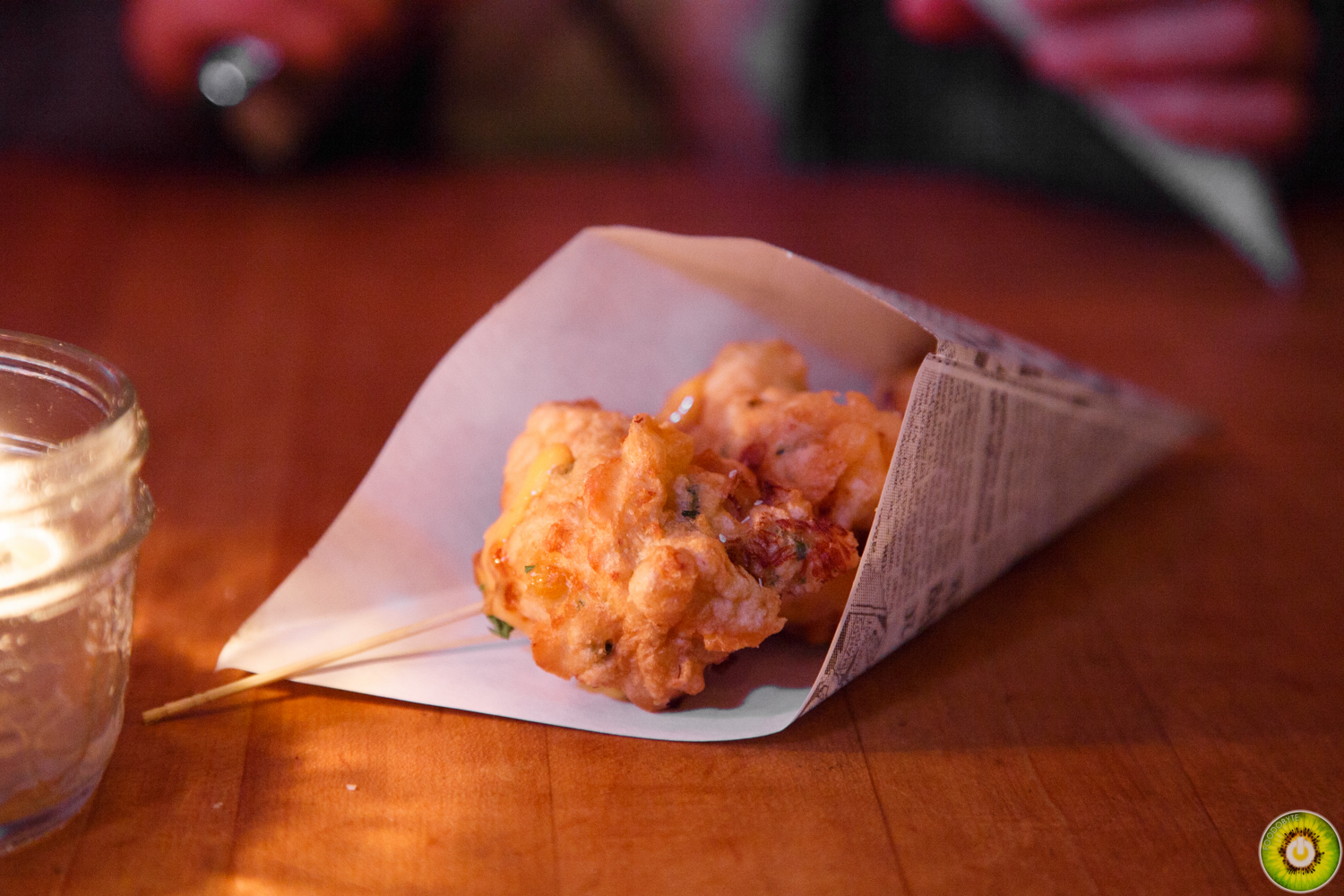 The Little District served us Cod & Shrimp Fritters w/ Spicy Mayo. My biggest beef with this dish was that it was pre-fried… which meant that it was soft and chewy long before it reached our table. Eating it was like chewing on plain dough. I definitely wouldn't call these "fritters."
Our final stop was Rosemary Rocksalt. Similar to the Main St Tasting Plates, it served its classic Montreal Smoked Meat on a Rosemary Rocksalt Bagel, Lox & Cream Cheese Bagel and a Rugelach Pastry.
The next Tasting Plates is being hosted in the West End on September 10th! Tickets are on sale at www.tastingplatesyvr.com.
Disclaimer: my Tasting Plates ticket was complementary, but all views expressed are my own.
---