Tai Hing! You know what that means? It means Big Hing… =.= As you can probably tell, the Chinese language is not my strong suit, but Chinese food I can handle. This quaint little restaurant serves up super simple dishes that will kickstart your Sunday mornings.
I got the Minced Beef Congee. I love the little chunks of beef that are slightly chewy and salty. The congee is a perfect consistency – not too thick, not too thin… I felt like Goldilocks when she got to Baby Bear's bowl of porridge.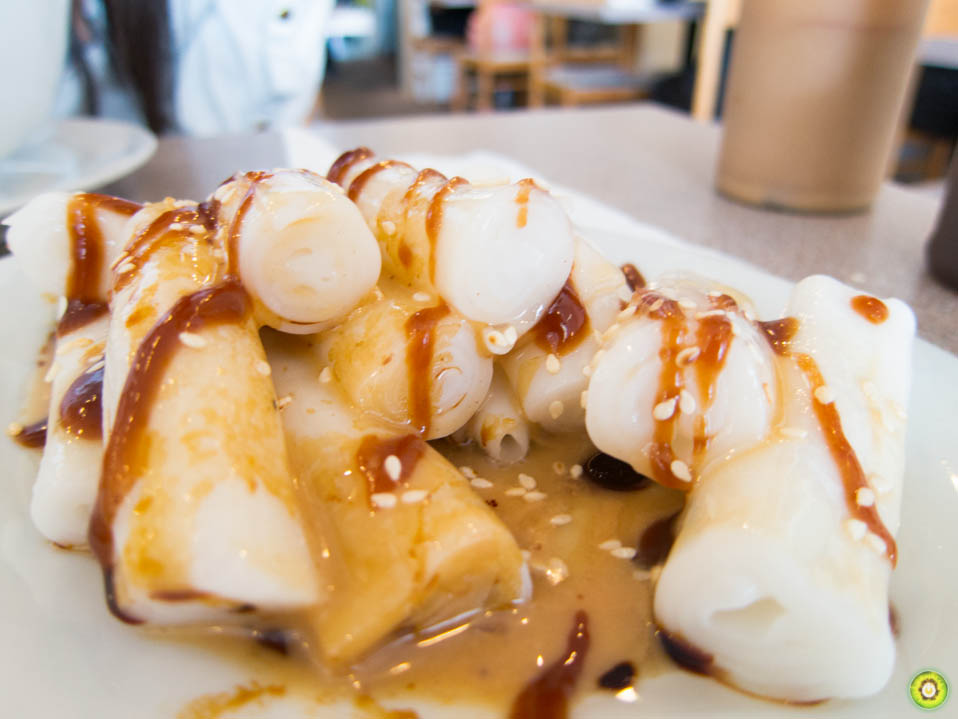 Since I ordered my congee as a combo, I also got some Rice Noodle Rolls (cheung fun)! These are awesome 'cos I get to drown them in sweet soy sauce and peanut sauce, and then sprinkle it all with sesame seeds.
hippoCHAN got the Century Egg w/ Sliced Lean Pork. The yolk had a creamy texture while the whites (that aren't actually white, but amber-coloured) were chewy and bouncy. hippoCHAN enjoyed half of her congee before it got too watery, which was weird because it never happened to us before.
For her side, hippoCHAN picked the Cha Leung, which is a Chinese donut wrapped in a rice noodle roll. I like this one more than the plain because there's different textures – the donut being airy and chewy.
Final Bytes
Busy busy mornings!
Less fussy parking at Richmond Centre!
Cash only!
Foodobyte's Rating

---