A couple of weeks ago, Street Food City rolled into the front stretch of the Vancouver Art Gallery for the third time. Over a span of 5 days, Vancouverites were able to immerse themselves in delicious food prepared by 15+ food trucks. The selection rotated among 23 food trucks, including JJ's Trucketeria, Holy Perogy, REEL Mac and more.
Perhaps it was because hippoCHAN and I went early, but we thought that there was ample seating compared to previous years. This was great because nobody likes to stand and eat, let alone take photos while someone holds the dish at hip-level.
Our first stop was Vij's Railway. After our amazing dinner at Vij's Rangoli, we were very eager to try out Vij's Indian food truck. We ordered the Butter Chicken Schnitzel ($14), which came with rice and naan.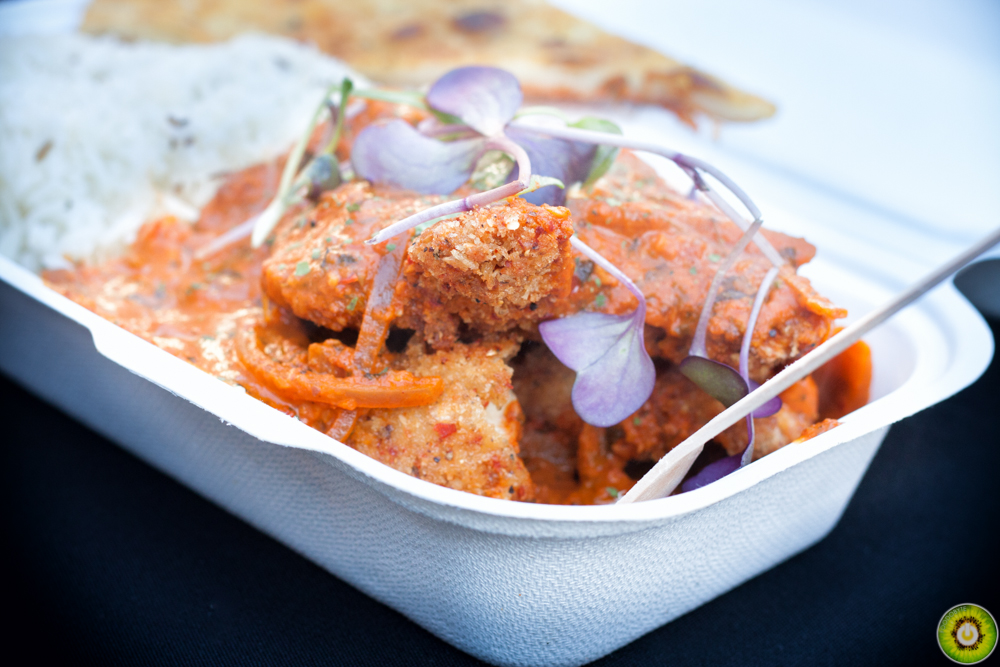 Wow. Despite its small metal frame, Vij's Railway produces food just as stellar as the bistro. The impeccable curry didn't sit for long on the schnitzel, so the chicken was still crispy after snapping photos. I also loved how there was naan in addition to the rice… more carbs to scoop up that subtly heaty curry!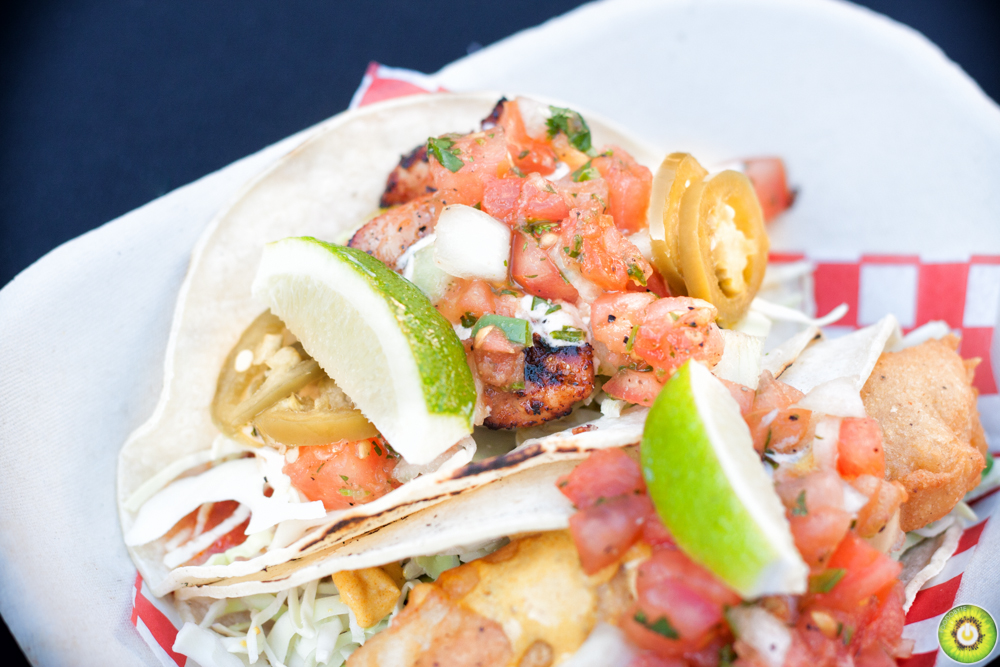 Our second stop was Feastro. I had a great experience previously at this food truck, but the tacos seemed subpar that day. The Jerk Chicken definitely wasn't as flavourful as I remembered. The sauce was forgettable and there wasn't any corn in the salsa.
The Fish Taco was the better of the two, mainly because it was warmer. The tacos were decent, but not worth the $8 for 2.
---