Update: Sha Lin Noodle House's food quality has gone down significantly while its prices have gone up. This post and its rating no longer reflects my impression of Sha Lin, unfortunately.
After visiting the new IKEA in Richmond, Joanne and I headed down to Sha Lin Noodle House on Broadway! I've been eating here for a while, and it never disappoints! This noodle house has burnt down to the ground before, but it has risen from the ashes with new furniture and its noodles intact.
Of all the types of noodles they offer, dragging noodle is still my all-time favourite. Joanne agrees because we both ordered Noodles w/ Beef & Veg ($6.95) that night!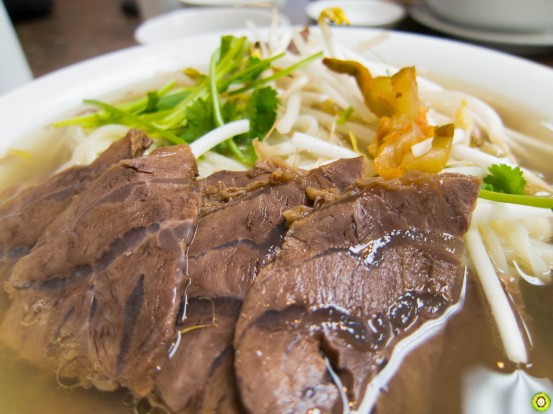 The beef, let's talk about the beef. It's simple, slim and sexy (I say sexy 'cos I just wanted to throw down some alliteration). Although it's not a particularly fatty piece of cow, it still falls apart in your mouth! So tender, so good!
The dish comes with some bean sprouts, cilantro and pickled something… not quite sure because I just never eat that stuff :P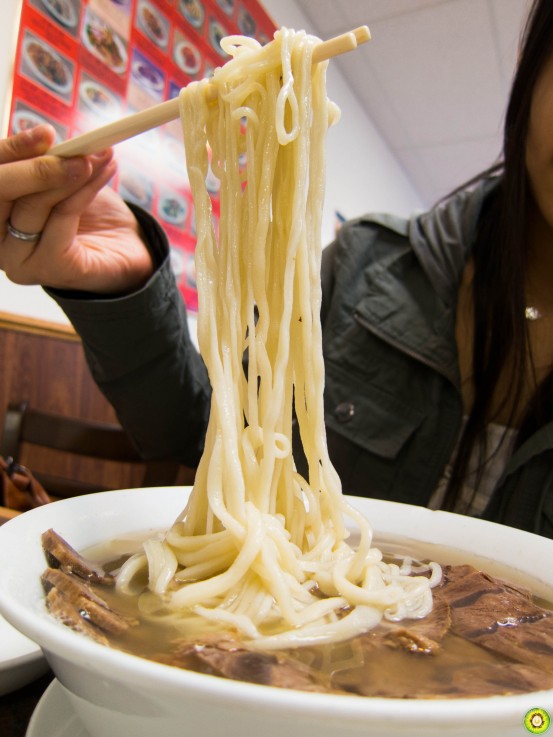 Now for the star of the show: the handcrafted noodles! The chefs make these strips of heaven to order! I don't know if you can tell from the photo, but they really pack a lot of noodles in that bowl. They're perfectly cooked – al dente, if you're fancy Italian.
Another thing I love about these noodles is that they're super long! Whenever I eat them, it feels like the bowl is never-ending :) And when paired with the delicious soup base… I just don't have enough taste buds to handle all that goodness! The soup is really simple, clean and flavourful :) Be sure to take a few slurps before you dive in!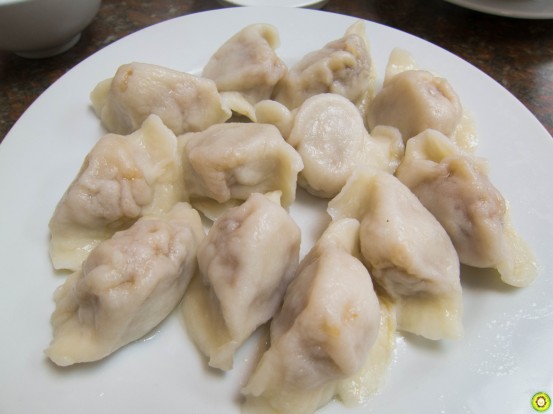 Here are 12 handmade-to-order dumplings, and this is the "small size." How much is this dish, you ask? $5.95. Are you kidding me?! The large is 18 dumplings, but trust me, this is more than plenty for two people.
They may be cheap, but they don't fall short on quality. The natural juices encased in that soft dough just coat your mouth with flavour. I can't really find the words to describe the flavour except for "so freaking awesome!" Get these, you won't regret it.
Sha Lin Noodle House – Crafting Noodles and Dumplings
[fve]http://www.youtube.com/watch?v=Ee_xL9vbPRA&feature=youtu.be[/fve]
Final Bytes
Come early (around 6) if you don't want to stand in line
Soy sauce + chilli oil = awesome dumpling dipping
2 minute walk from Canada Line; there's also street pay parking
Foodobyte's Rating

---