Grease: it's for our cars, not our stomachs. In spite of that fact, many traditional Chinese BBQ shops are still cooking up foods that Jiffy Lube could use to service Hummers.
That's where Specialty Chicken & Wonton House 農場雞莊 (SCWH) steps in. After six months of relentless recipe testing, SCWH has modernized two traditional Chinese dishes to suit today's palette: Chinese Roast Pork & Peking Duck. Gone is the excessive saltiness and greasiness that leave us feeling gross.
Even though SCWH's new dishes are healthiER than its traditional counterparts, they are still not healthFUL. Nevertheless, it's always great have better options, especially since dishes like Roast Pork and Peking Duck are engrained in Chinese culture.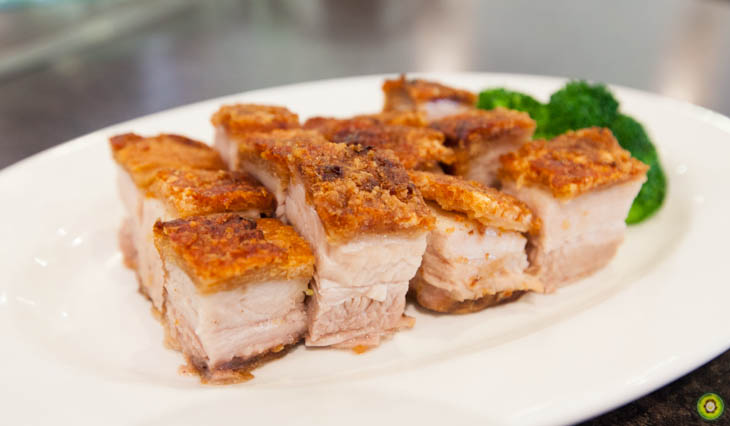 Traditionally, the pork is marinated and blown-dried by fans for two days before roasting in the oven. The purpose of this step is to draw out the excess moisture so that the skin will be crunchy when roasted. However, this process also causes the meat to dry out and toughen when cooked. In addition, oil is intermittently brushed on the skin while roasting to ensure further crispiness, but this is what causes its characteristic greasiness.
On the other hand, SCWH makes use of Rational's advanced SelfCooking Centre, which features the most effective dehumidification technology that eliminates the need for blow-drying and oil-brushing. As a result, SCWH can make their Roast Pork fresh DAILY and still achieve crunchy crackling and moist meat without the oiliness.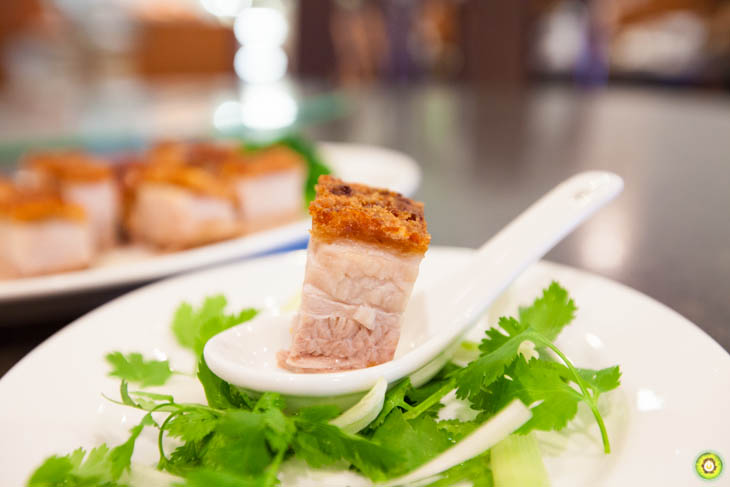 By now, you may be wondering how is SCHW's Roast Pork less salty. It's simple: completely omit hoison sauce and significantly tone down the remaining salty seasonings in the marinade. SCWH serves the hoison sauce on the side so the customers have full control on how much they want.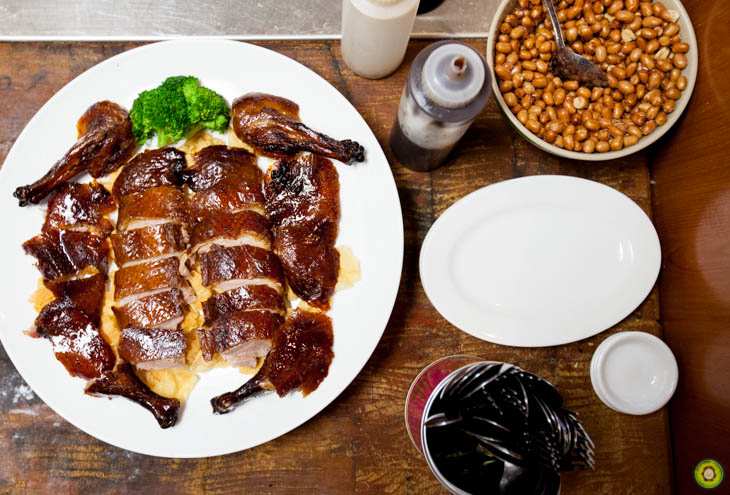 Next up is one of my all-time favourites: Peking Duck!
Similar to their Roast Pork, SCWH uses no hoison sauce and less salty seasonings for its duck marinade. The result is a noticeably less salty dish that will not leave you thirsty for water.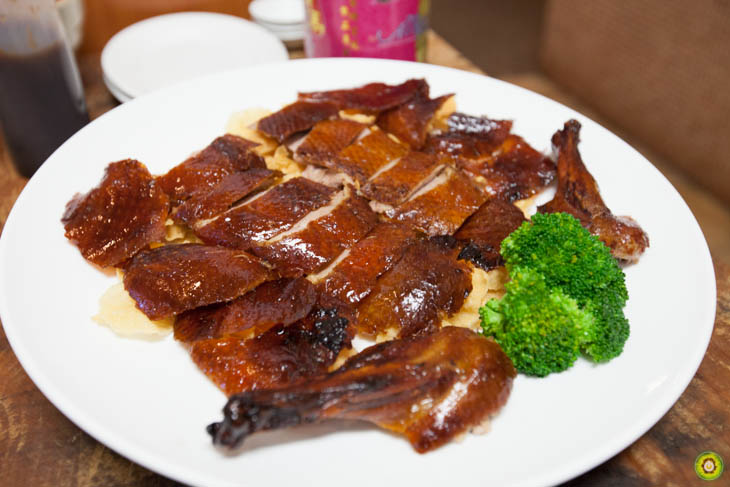 Also, SCWH only uses free-range duck, which has leaner and firmer meat. Thus, not only is the duck not greasy, but also the skin is more crisp since it isn't soaking up any extra fat.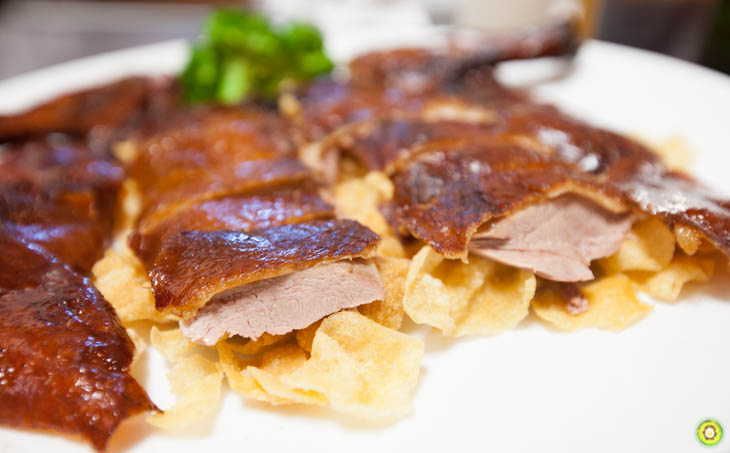 Having a large family means that I've been to many many many Chinese banquets. So trust me when I say that I've had my fair share of Peking Duck. I'm not saying that SCWH is the only restaurant to do this, but I really appreciate how the duck is served with both skin AND meat. Because the meat holds much of the duck flavour, only eating the skin is just not as satisfying.
Unfortunately, to ensure that the Peking Duck is served fresh, SCWH only accepts pre-orders for this dish.
Both dishes are available now, and I encourage you to check them out if you're looking to satisfy your meat tooth.
---