There's something about Granville Island that just makes me love it so much! Maybe it's all the amazing local and fresh produce, meats, pastas and seafood? Maybe it's the fact that you can take a step away from all the malls and car-jammed streets, and just look out into the water (even though it's green). It's a beautiful place to be, and a beautiful place to eat :)
After an excruciatingly long SOCI 100 lecture, I took the 84 bus straight down to Granville Island. I was meeting up with a few friends for a simple meet up dinner at The Sandbar Seafood Restaurant :)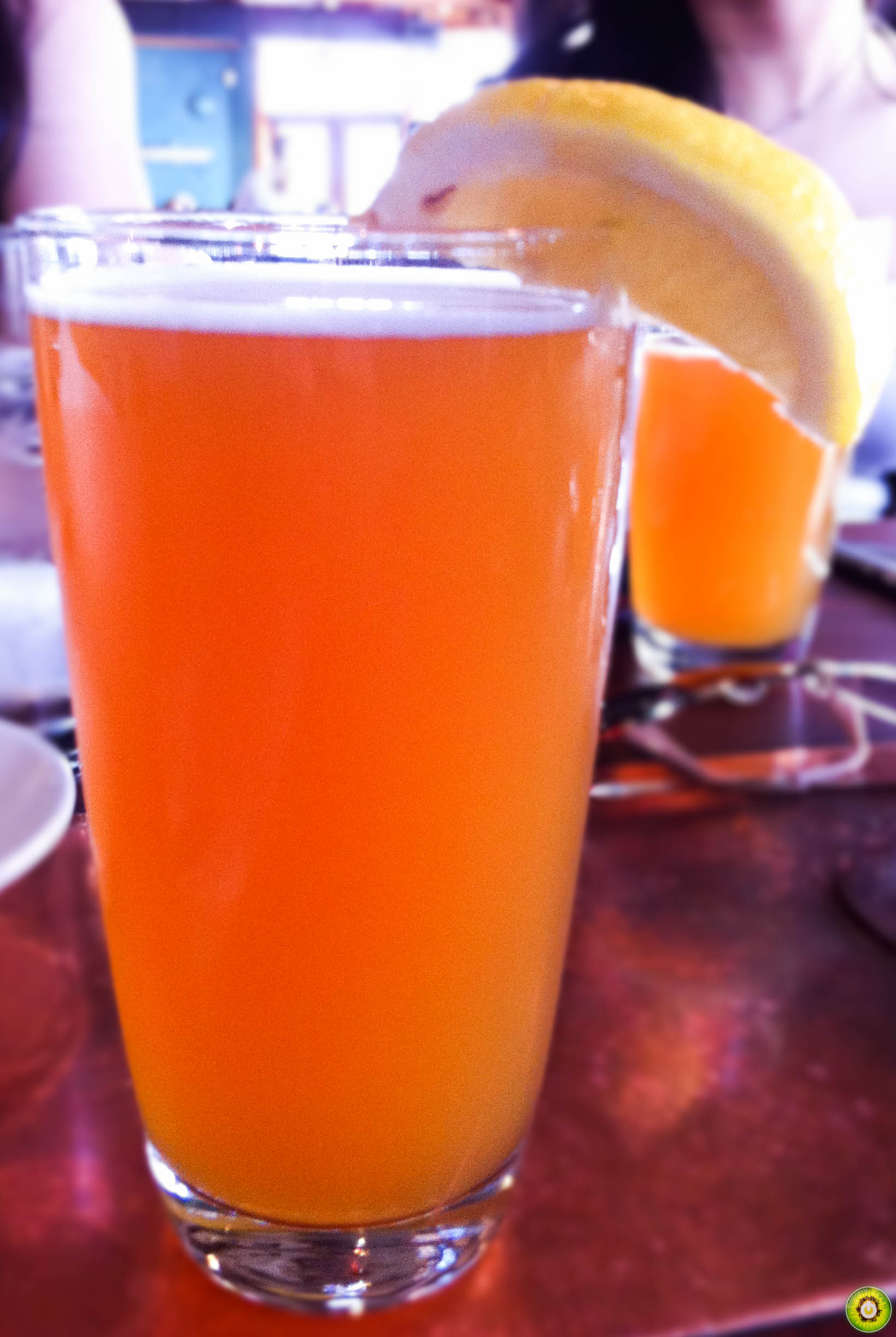 When I finally arrived, Jason and Michelle already had their drinks: artisan summer beers that were brewed here in Granville Island! And if Jason says it's good, you gotta order it! (unless it's a Caeser…)
It was a really refreshing and light beer with a subtle hint of sweetness. For me, this beer complemented my salmon burger much better than a Corona would. Because it's not bitter, it doesn't obliterate your palette after every sip. I typically prefer to drink Coronas when munching on some more greasier foods :)
I would definitely recommend this to people who don't quite appreciate bitter beers, or who just enjoy artisan beers like Michelle the self-proclaimed hipster!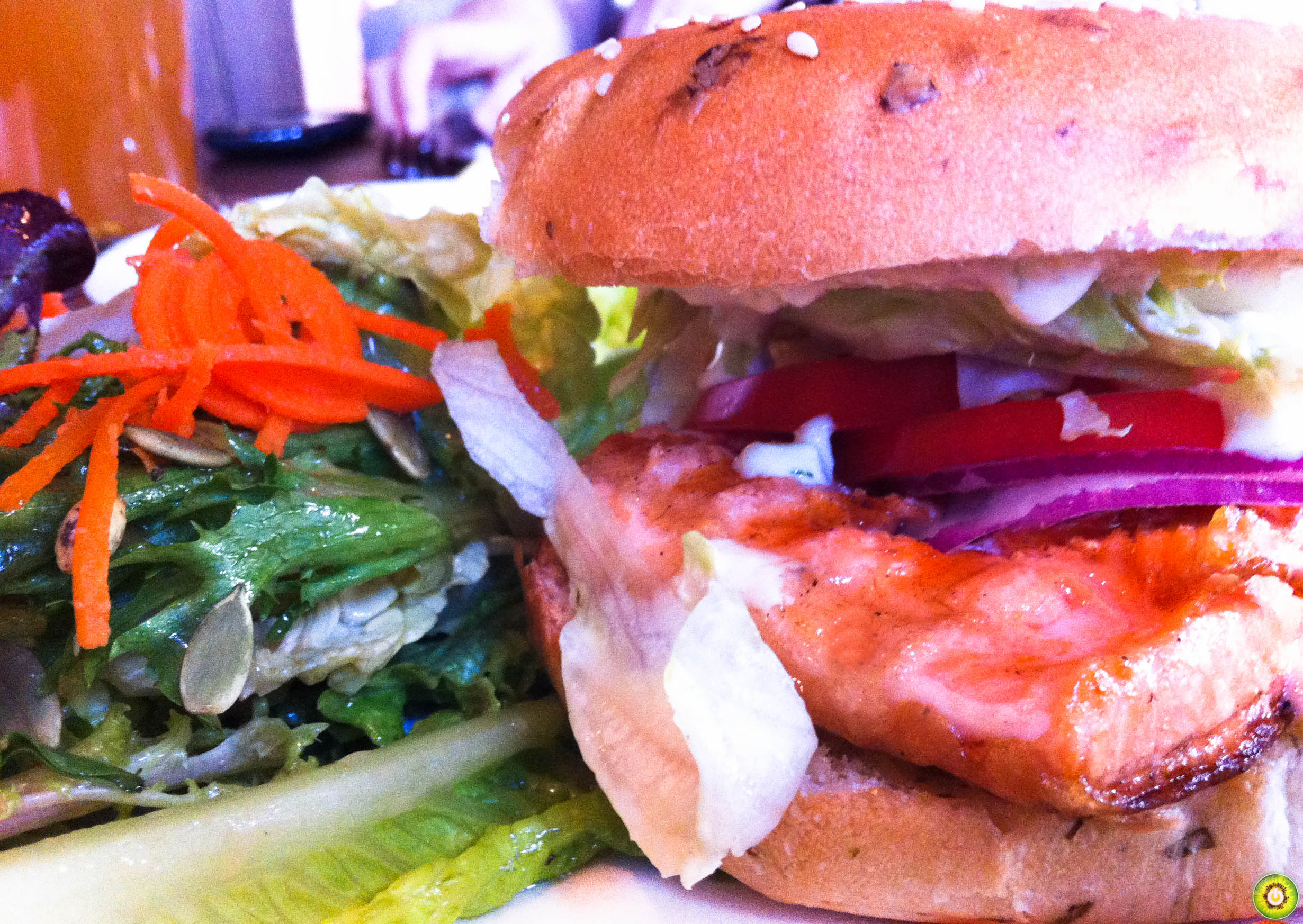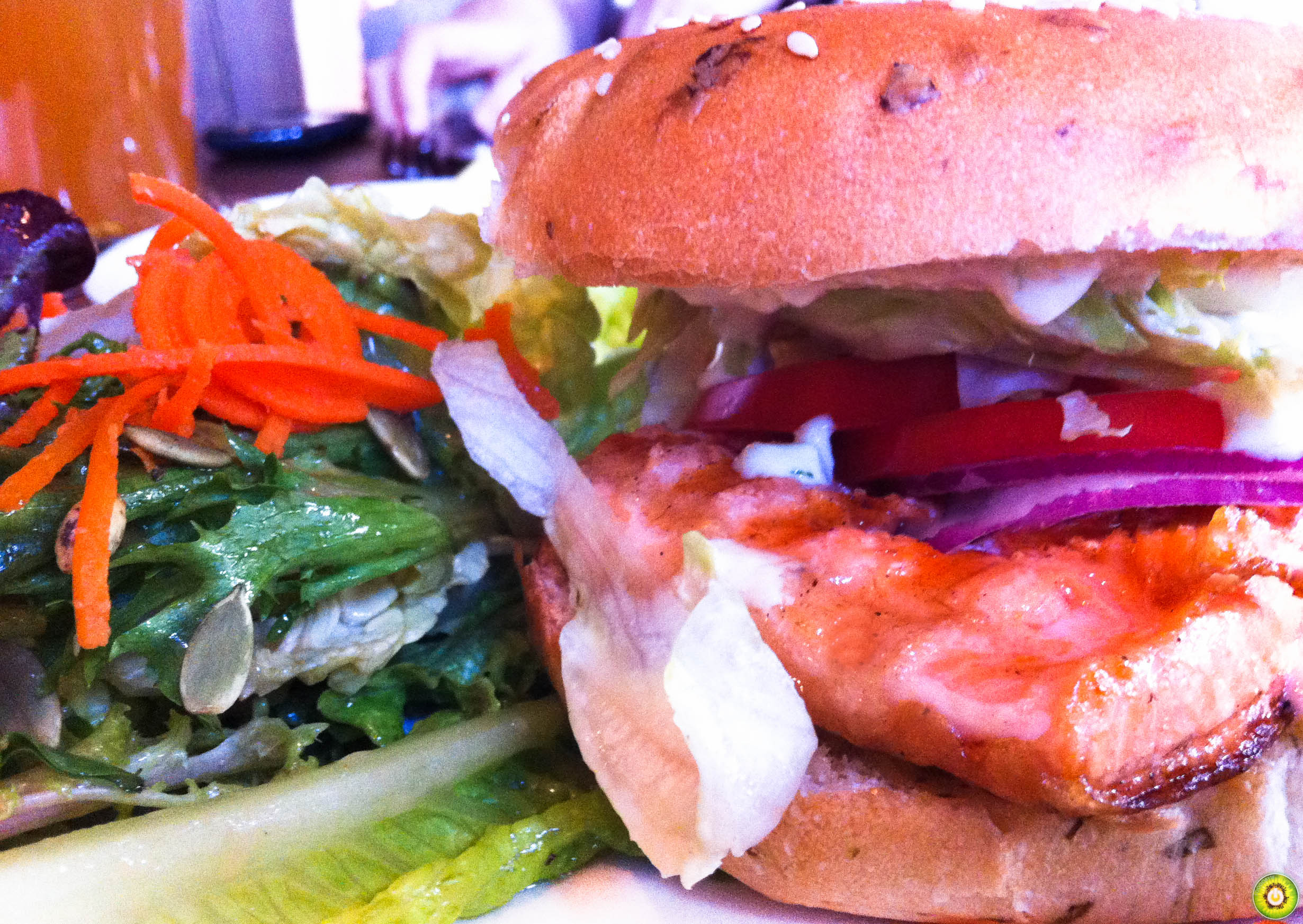 Of course, when you're dining at Granville Island, you have to eat something that swims in water! They do offer a special menu that features the freshest seafood of the day. However, I found them to be quite pricey so I opted for the Salmon Burger ($15) with the salad.
I don't know how they did it, but that flavourful piece of salmon just melts in your mouth! It totally took me by surprise! The crisp vegetables served some nice contrast in texture. Also, the house-made tartar was creamy and had really rich flavour.
The only thing I could complain about this dish (and I am nitpicking) is that the burger was assembled messily. Otherwise, this was the best salmon burger I've tasted so far!
I really liked this bustling restaurant; it's a great place to gather with friends over great seafood and beer! Although it can be a bit pricey, the high quality of seafood can be worth it. However, some other non-seafood dishes won't be a bang for your buck.
Final Bytes
Get the Granville Island beers! They're awesome!
Don't order the ribs! They taste microwaved and were dry, even though they were smothered in sauce (that wasn't very good either).
Roasted chicken was extremely dry. Jason and I both agreed that Nando's was better! LOL!
Foodobyte's Rating

---