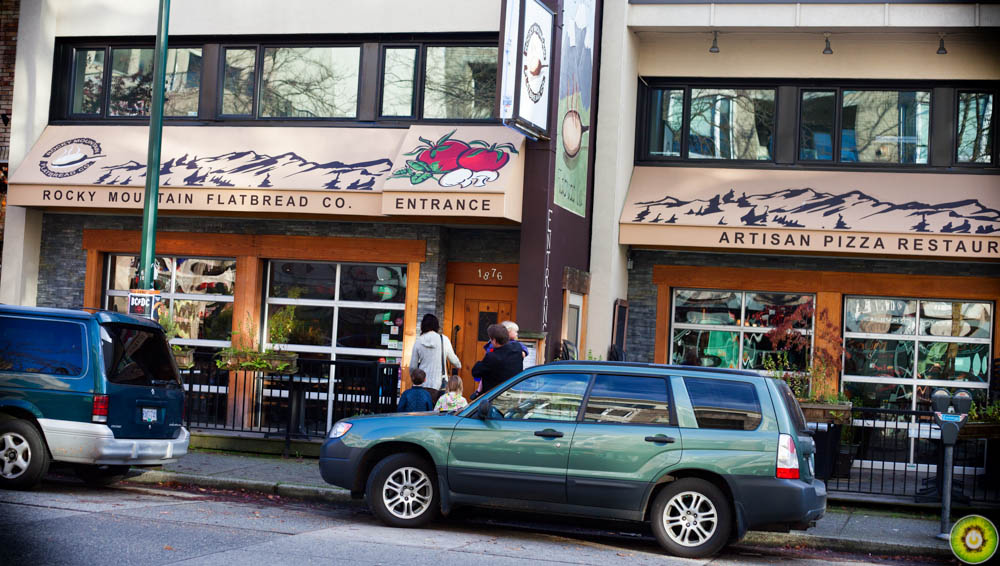 Rocky Mountain Flatbread Co. has always been one of my favourite places to have pizza because their food never leaves me feeling guilty about indulging. They feature fresh, local and organic ingredients so I still feel healthy when gobbling down their delicious pizzas and more.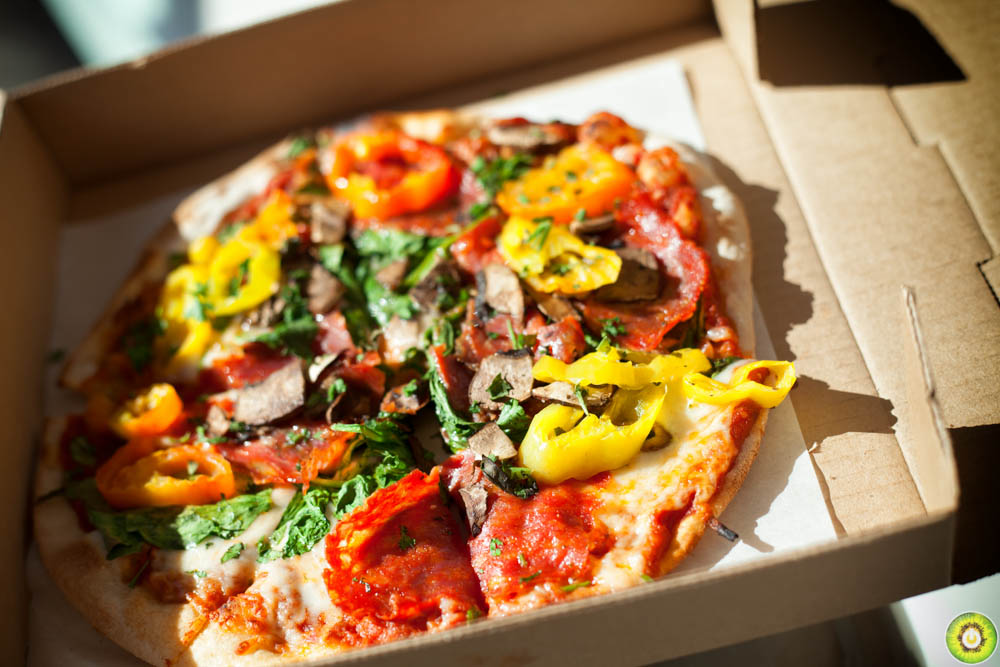 For lunch, I ordered the Hot Calabrese – organic tomato sauce, mozzarella, hot Calabrese salami, spinach, crimini mushrooms and banana peppers. Everything topped with some fresh herbs.
Wow. For all my life, I've hated banana peppers… but Rocky Mountain changed that. Its acidity left me wanting more and more after each byte. It also paired nicely with the spicy salami. Everything was just so fresh and tasty. Seriously, can it get any better?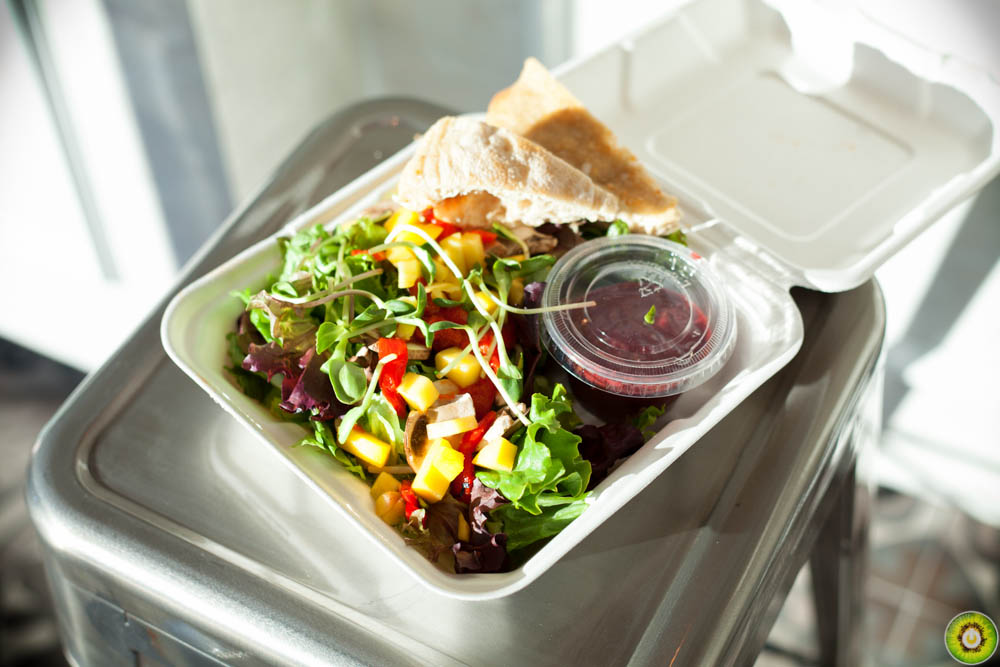 While I usually only get a pizza, I decided to fit in some more veggies in my lunch. So I ordered the Fresh Basil and Blackberry Salad.
Fresh organic green leaves, brown mushrooms, mango and roasted red bell peppers tossed in a basil and blackberry dressing. Does that description alone not make you drool?
I absolutely loved the addition of mango and roasted peppers, which were sweet and flavourful. As for the dressing, it's always a joy to take a step away from the typical vinaigrettes that just taste like oil. Their basil and blackberry dressing was awesome!
Final Bytes
Awesome lunch combos
Right across from Krokodile Pear
Fresh, fresh, fresh food
Foodobyte's Rating

---