Inggy and I have always talked and talked about hanging out, but we never got around to it – until we chiselled a date in stone! Since she's a very busy bee, we set up a quick brunch at Rocky Mountain Flatbread Co. on Main Street, which is well-known for their delicious pizzas and its GREEN take on food. Check out my previous review on this great restaurant here.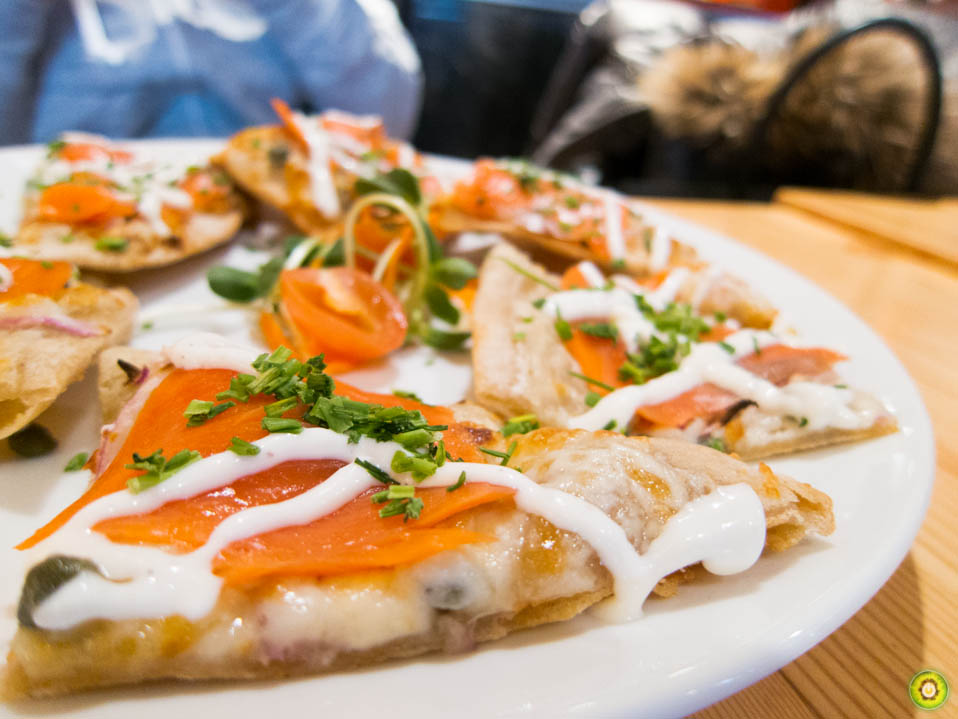 After browsing through the appies section, Inggy ordered the West Coast Salmon Flatbread ($10.95), made with wild smoked salmon, lemon horseradish drizzle and fresh chives. It's brushed with roasted garlic spread, sprinkled with Quebec mozzarella cheese, shaved onions and capers – all this deliciousness on an extra thin crust.
As with all their flatbreads, this one's baked in their artisan oven.
Simple and fresh, that's how it goes at Rocky Mountain. My flavour part was the lemon horseradish sauce… so creamy and good! Since it's already sliced up, it's perfect for sharing with friends.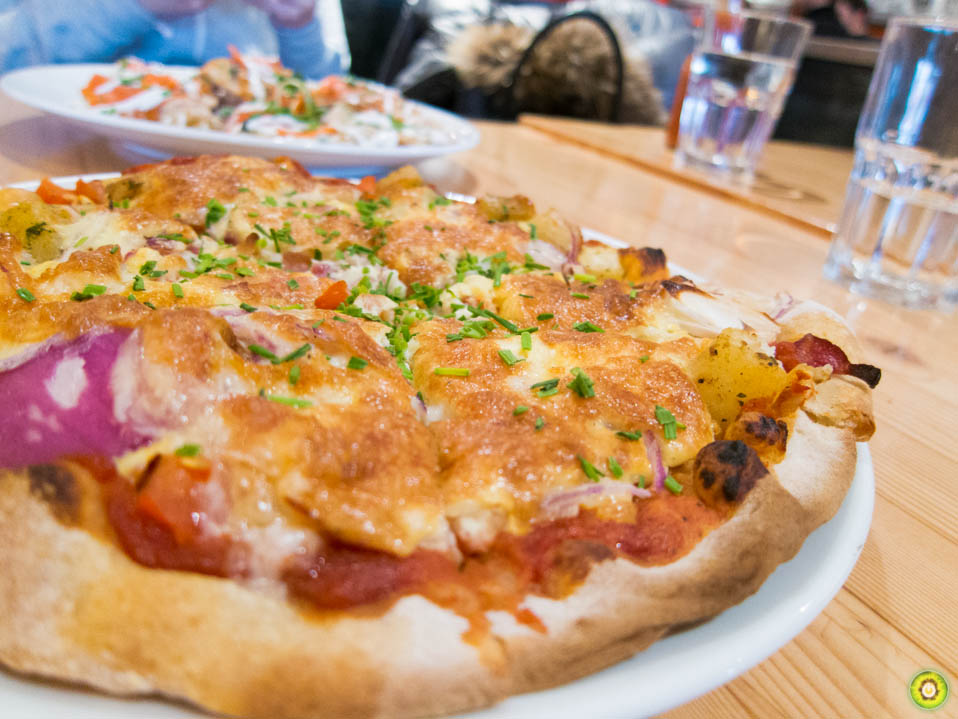 I went for one of their brunch flatbread pizzas: the Yukon ($10.95). Highlights included the all-natural double smoked maple bacon, local potatoes and provolone & mozzarella cheese and a scrambled organic free range egg.
I'm usually quite skeptical about potatoes on pizza, but these were really tasty and didn't make me feel bloated afterwards. And as always, the organic tomato sauce was super fresh and scrumptious… why can't I ever make sauce that good :( The last time I tried making pizza, I gave up halfway and made pasta with the tomato sauce instead.
Final Bytes
Brunch spans from 10am to 2pm
Make your flatbread pizzas gluten-free for $3 extra
Suck at making pizza? They've got frozen ones for sale!
Foodobyte's Rating

---