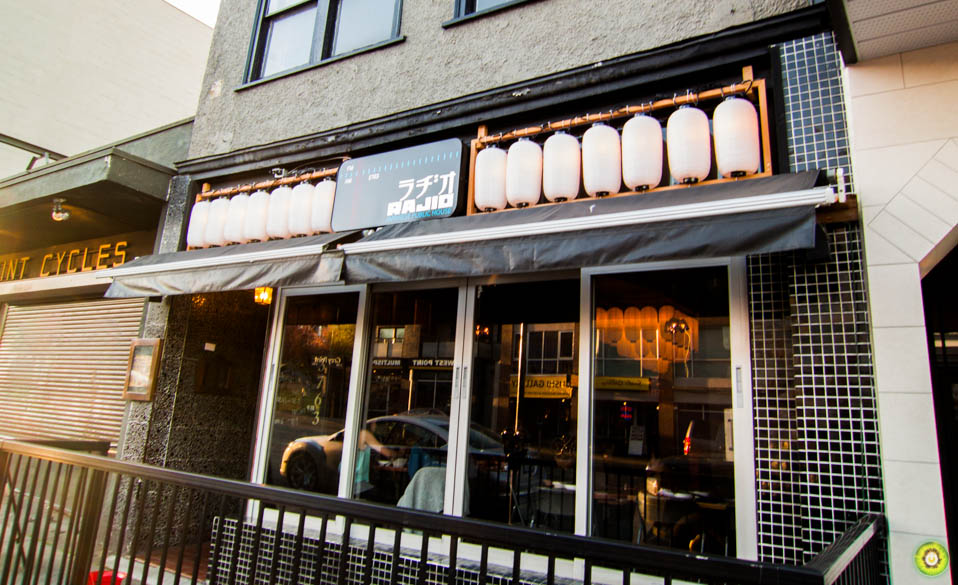 VANEATS is back with another dining pass! This time around, they teamed up with Rajio Japanese Public House, which is operated by the same owners as Suika. I've visited before, so you can check out my previous review on some other menu items.
VANEATS' Rockin' Rajio dining pass is available for $18 until October 12th. It includes the following selection:
Today's Cold Tapa
Kushikatsu Set
Mini Carpaccio
Dynamic Balsamic Sweet & Sour Pork Rib
The tapas change every day, but there's always several choices to suit your fancy. Fasha and I chose the Octopus Snow Crab Sunomono. There's only one word to appropriately describe this tapa: Refreshing. The vinegar marinated octopus, snow crab and cucumber did wonders in waking up our palettes. Awesome!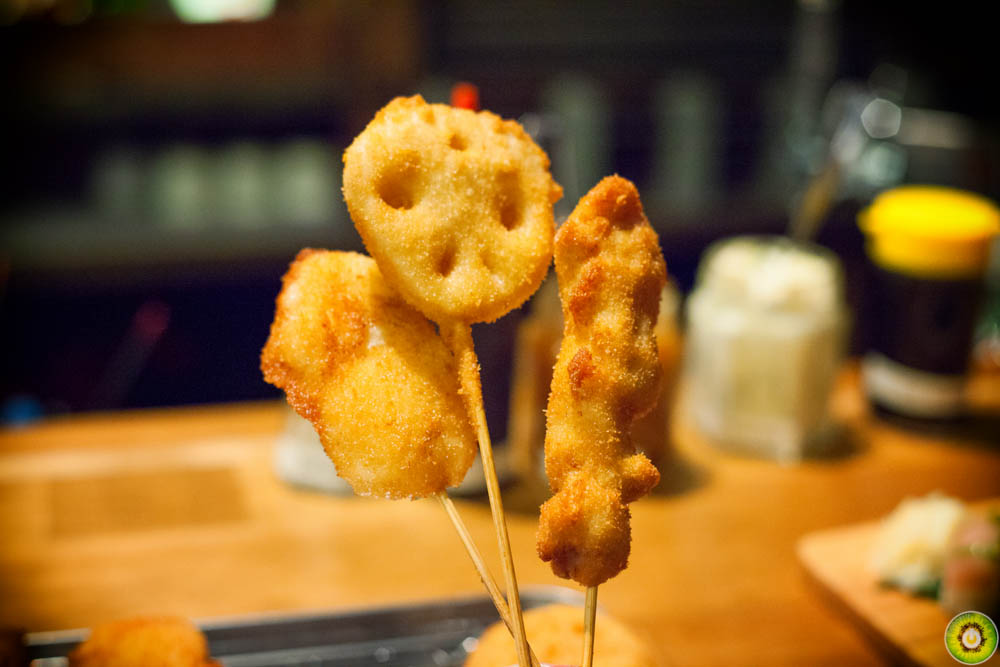 The Kushikatsu Set included 6 deep fried skewers, served with a variety of sauces. My favourite combination was the onion mixed with kabayaki yuzu!
Looking at other people's blogs, it seems like the composition of the set varies from day to day. Tonight, we had scallop, lotus root and chicken. My favourite was scallop, which was surprising because I don't usually favour scallops. They were plump and jumbo. However, I thought that the batter was too soft, not at all crunchy.
Just like the first two dishes, the Mini Carpaccio changes up every so often. Lucky for us, we got some of our favourite fishes – salmon, tuna and hamachi! Every single piece was freshest as can be, and was complemented beautifully by the sesame soy dressing and yuzu zest. I also really liked the crunchy pea shoots. This dish was astonishingly addictive!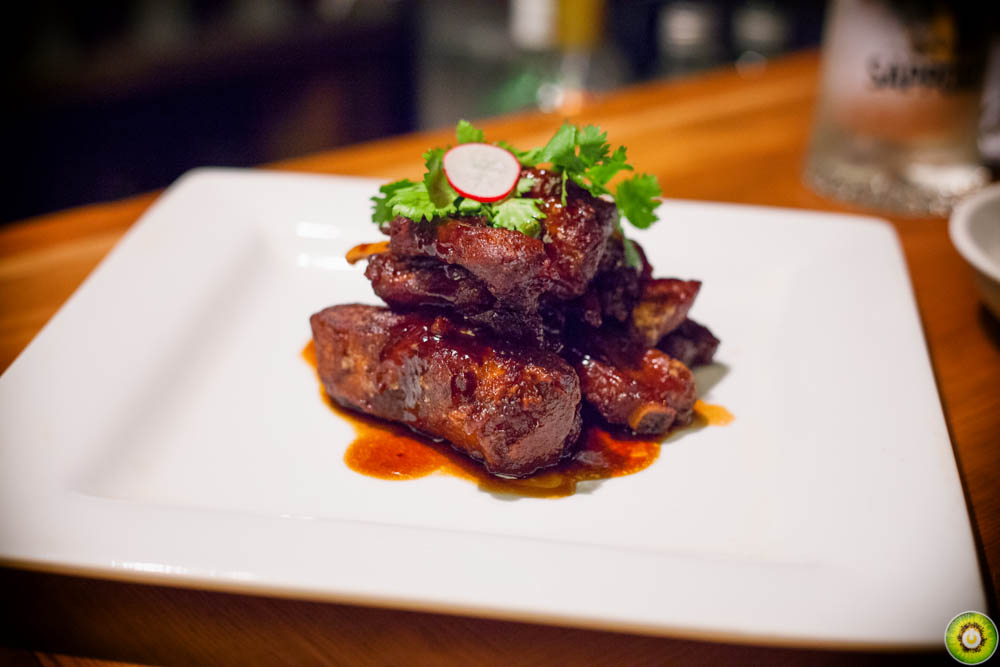 Finally, the sizeable stack of protein – Dynamic Balsamic Sweet & Sour Pork Ribs. Visually, it looked absolutely gorgeous. Texturally, it was tender and fall-off-the-bone. Unfortunately, I didn't enjoy this dish because it was overly sweet and salty, which overshadowed the flavour of the meat. With that being said, I do believe that this dish should be paired with a beer (or some rice) just to mellow out its intense flavours.
If you haven't tried out Rajio yet, VANEATS' Rockin' Rajio dining pass is a good place to start! It's available for $18 until October 12, and can be purchased via vaneats.ca
Disclosure: my VANEATS dining pass was complementary, but all views expressed in this post are my own.
Final Bytes
Reservations recommended!
Loads and loads of alcohol available
Close by UBC
Foodobyte's Rating

---