Red House is a "Cha chaan teng" (tea restaurant) that serves a fusion of Asian and Western foods. Places like this typically have a single goal: stuff you with food at a low low low price! And Red House does just that!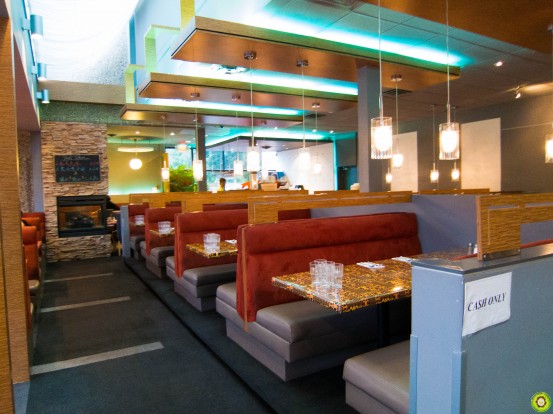 When I walked into the restaurant, I was quite surprised at how nice and bright it looked. Unlike other cha chaan tengs like 1+1 Enjoy Cafe, this place wasn't dingy and funny smelling. There's a lot of seating, which is good for group gatherings.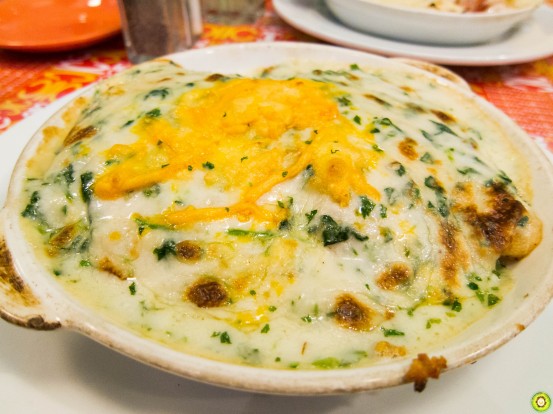 Since I was keen on studying biochemistry at the dinner table, I just quickly ordered the Baked Fish Florentine Rice ($8.25), which came with a free drink (up to a value of $2.50). I picked the Hot Milk Tea; but grandpa wanted it so I didn't get to drink it :P Oddly enough, the specials menu I ordered from didn't include a daily soup like many other tea restaurants… Oh well.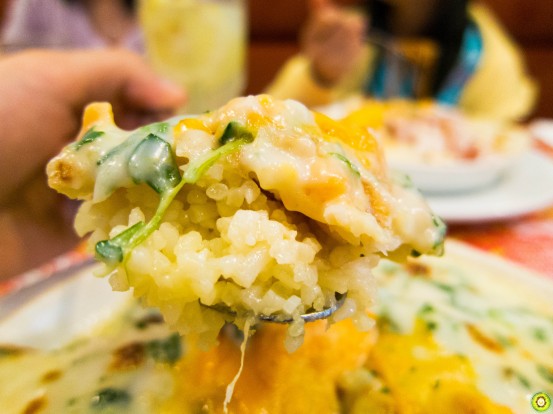 The dish was huge… bigger than my head even! There was a quite a big piece of fish underneath all that creamy sauce. Another layer deeper was the rice. I didn't really like the rice textually because it was short-grain and mushy. Luckily, the cream sauce and fish had good flavour, except there was just way too much sauce. This would be a dish where less is more!
This place is definitely one of the better cha chaan tengs in Richmond! Service is friendly and prompt on refilling your tea cup.
Final Bytes
Share dishes with friends for variety and 'cos they're massive!
Cash only :(
Parking in the back
Foodobyte's Rating

---