Leon had just gotten off work around 2 so he didn't have lunch yet. Today was a special day because Christina from Toronto came back for the summer :)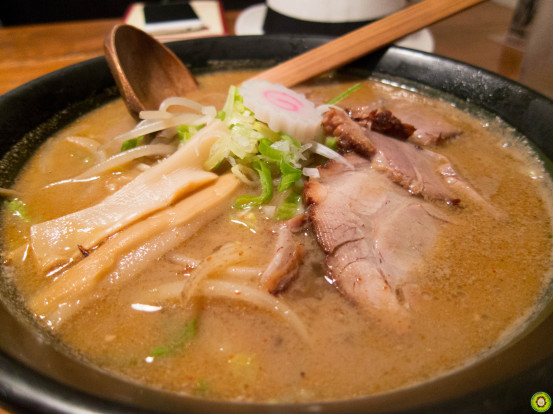 We walked up and down West Broadway in search of a restaurant. Sushi – nope. Pizza – nope. Lebanese – nope. Finally, we settled on Ramen Sanpachi!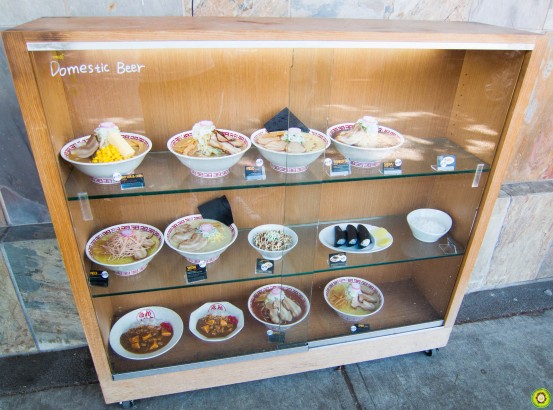 Outside this ramen spot, there's a display case featuring their ramens and curry rice dishes. I guess this is nice visual menu to look at while you're waiting; although, we just walked straight in since it was already past rush hour.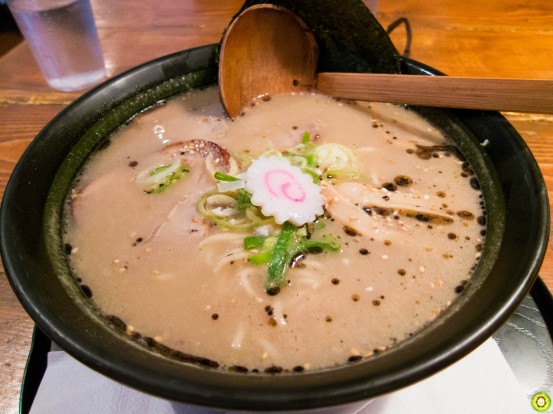 I ordered the Tonkotsu Ramen ($11.95): sliced Japanese Cha-Shu, a nori sheet and some bamboo shoots resting on top of ramen noodles in a pork bone broth.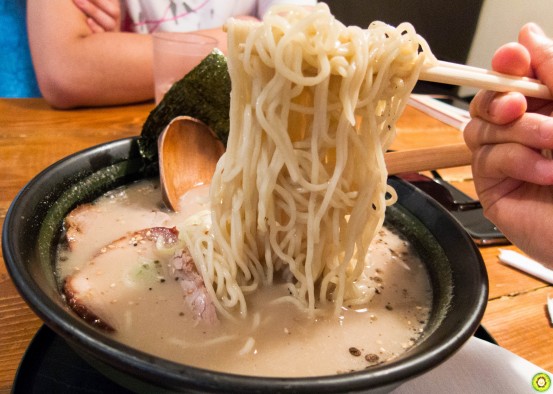 The noodles were cooked perfectly. If there's a Japanese version of 'al dente', these noodles would be it! You could also add extra noodles for $1, but I wasn't really hungry, especially after dim sum with grandpa!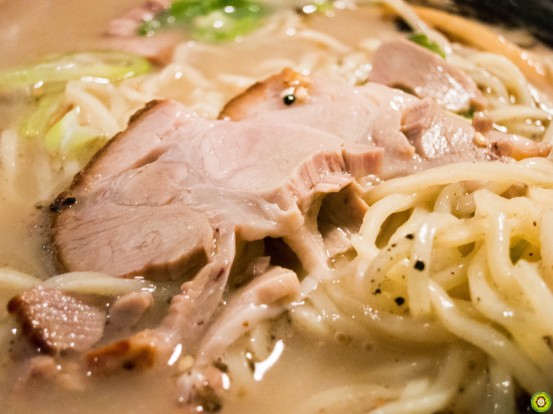 Of course, the main focus of ramen is the soup! The description for Tonkotsu boasts about a light, yet full-bodied pork bone broth. And I must agree! You really do taste all the deep flavours of the pork bone. And, it wasn't overly salty nor too oily.
Like the broth, the cha-shu was also very flavourful. When it breaks down in your mouth, however, the texture is a little bit rough on the tongue. I guess that's the compromise when cooking with leaner meat.
My only other complaint would be that there wasn't enough toppings. Other than the 3 pieces of cha-shu, there were only 2 bamboo shoots.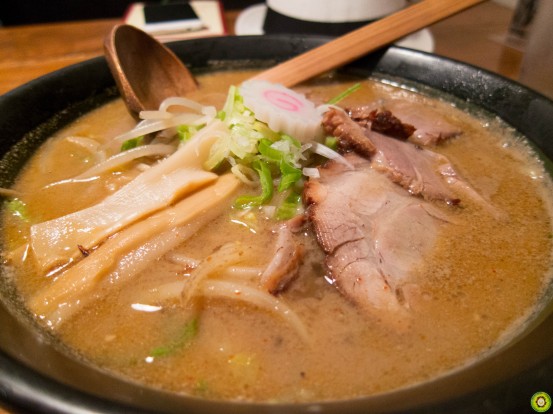 Christina ordered the Miso Ramen ($10.95), which is almost identical to mine except with a miso soup base.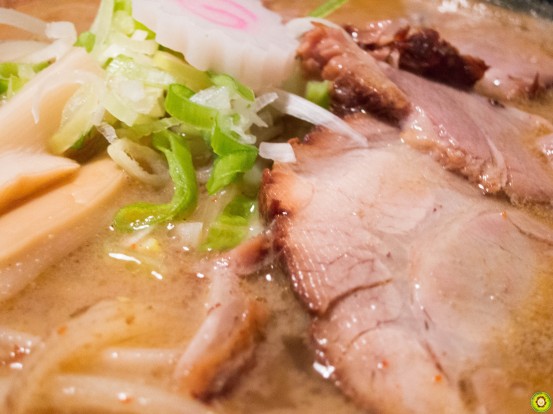 I didn't get to taste it though, but she said it was pretty good :)
And then there's Leon, who ordered the Japanese Curry on Rice.
I honestly have no clue what's in it… maybe he'll tell me later :) Nonetheless, he still ate it up and was quite pleased.
For me, ramen is something that's really hard to be mind-blowing since it's a very simplistic dish. Even so, the flavours were spot on so it was still an awesome meal. The overall atmosphere of the restaurant was comfortable; we probably sat there and chatted for a good hour after finishing our food.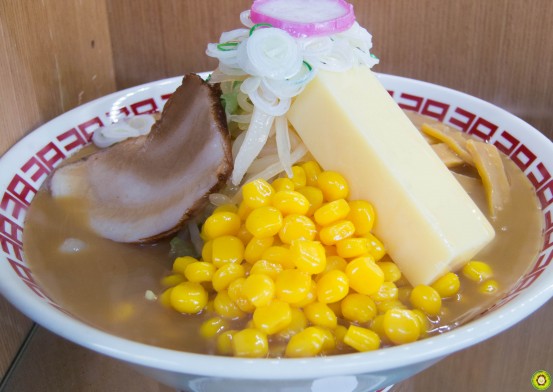 By the way, did I mention that you can add a stick of butter to your ramen? … Yay for saturated fats?
Final Bytes
Doesn't quite fill you up as much as you pay.
Oysters!
$4 for 500ml SAPPORO BEER!
Foodobyte's Rating

---