Imagine this: it's raining. What's the first thing that popped into your mind? Umbrella? Rain boots? Wet socks because you don't have rain boots?
For shrimpo and I, it was ramen. There's just something about the chilly, dreary weather that makes your body crave for a heartwarming (and body-warming) bowl of ramen. So we drove down to 4th Avenue in Kits to have dinner at Ramen Danbo.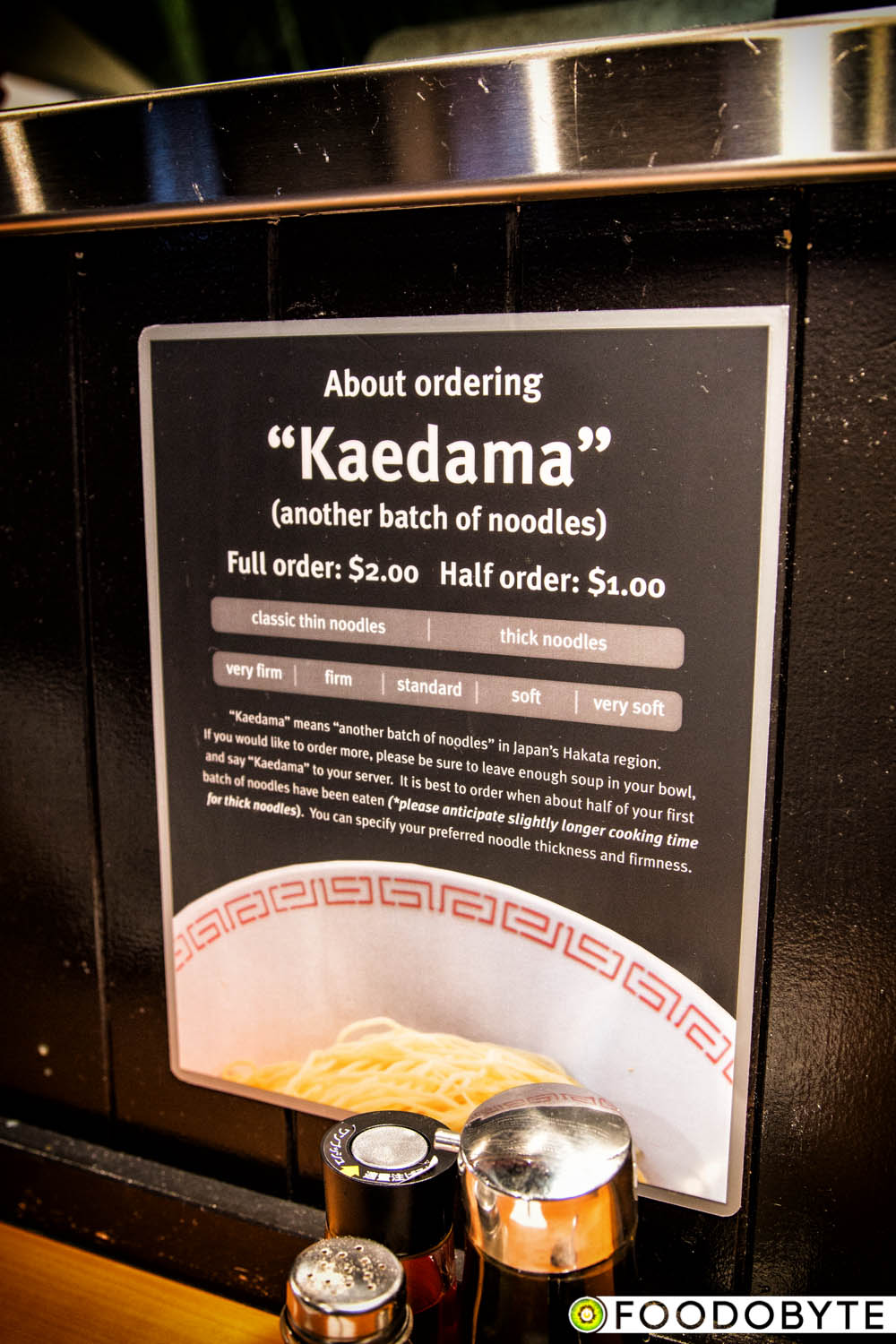 Similar to Ramen Butcher in Chinatown, Ramen Danbo offers "kaedama," meaning another batch of noodles. However, unlike Butcher Ramen, kaedama comes at an additional cost depending on whether you want a full or half order.
Ramen Danbo offers customization of your entire ramen: noodle thickness and firmness, broth thickness, amount of lard, and amount of spicy sauce.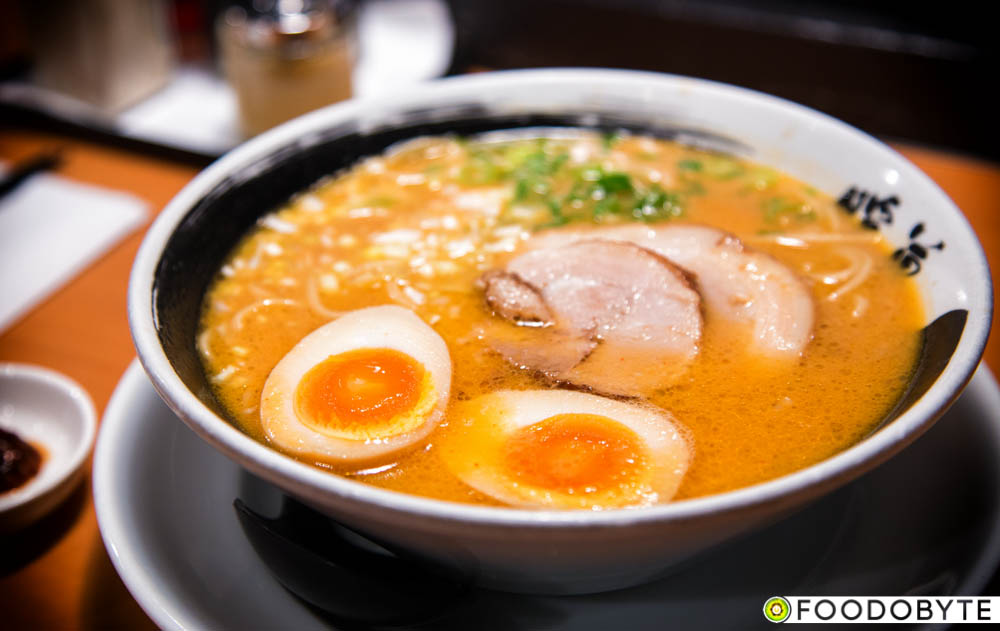 I ordered the Tonkotsu Ramen 'Miso' ($10.95) with firm thick noodles, standard lard and broth, with the spicy sauce on the side. The ramen came with two slices of chashu. While the chashu was moist and tender, I found the portion size very underwhelming, especially since the only other topping was green onion. If you're wondering about the soft-boiled egg, I had to add that for $1.50 and it was very well made.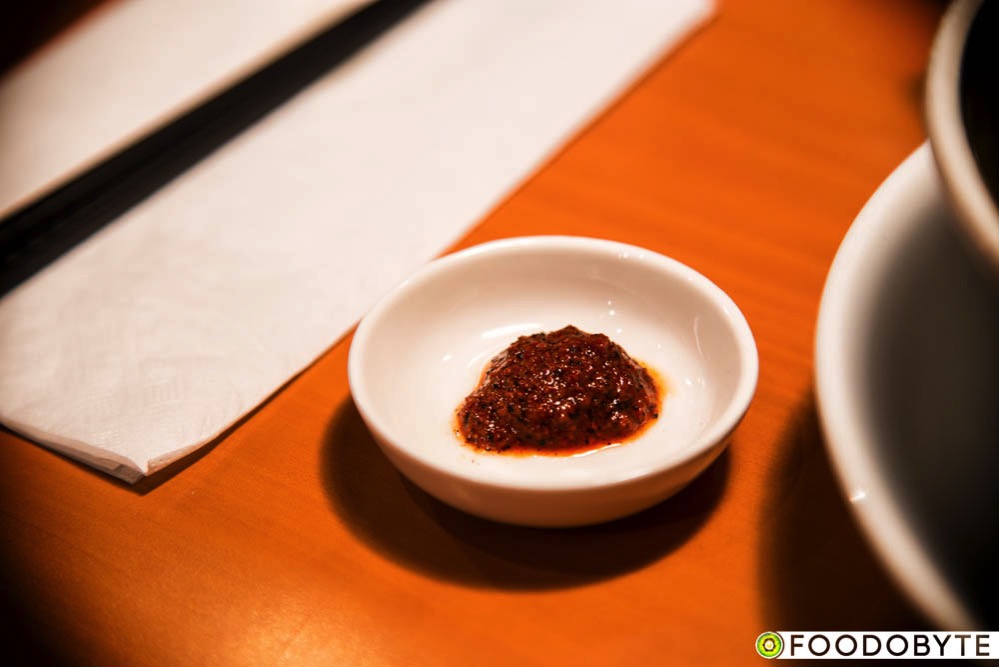 I'm all about spice so I rarely have spicy sauces on the side. If anything, I request even more to be added. However, I'm thankful that I followed shrimpo's recommendation to leave it out of the broth because it tasted very odd, metallic-y, chemical-y (yes, I know everything is made of chemicals). I ended up added the chilli oil instead, which added some much needed flavour to the slightly lacking tonkotsu broth.
The noodles were cooked perfectly. However, since the noodles were very straight, I sorta felt like I was eating spaghetti. Similar to the toppings, I also found the portion of the noodles to be lacking. Seeing as my ramen was already $13 and I was going to have dessert later, I opted to not order kaedama.
Shrimpo ordered the Negi-goma Tonkotsu Ramen with a soft-boiled egg ($11.95 + $1.50). The toasted sesame made a world of difference in flavour. After one sip of her broth, I wished that I ordered the negi-goma as well. All of her ramen customizations were the same as mine.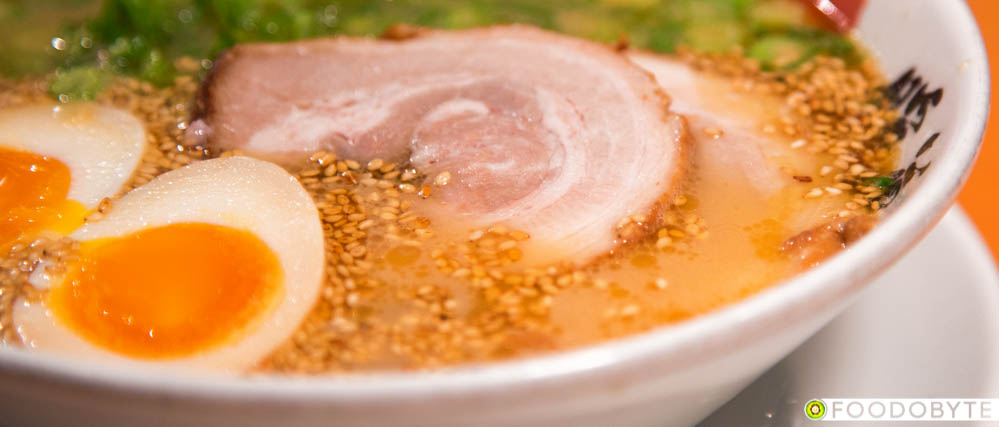 Overall, Ramen Danbo serves a decent bowl of ramen, but I find that the flavour, toppings and portion sizes don't fit the bill.
Final Bytes
Put your name down on the clipboard to save your spot
Free parking near BMW store (during limited times)
Extra noodles are recommended to be ordered half-way through your meal, due to necessary cooking time
Foodobyte's Rating

---
Open 11am-11pm daily
1833 West 4th Avenue, Vancouver