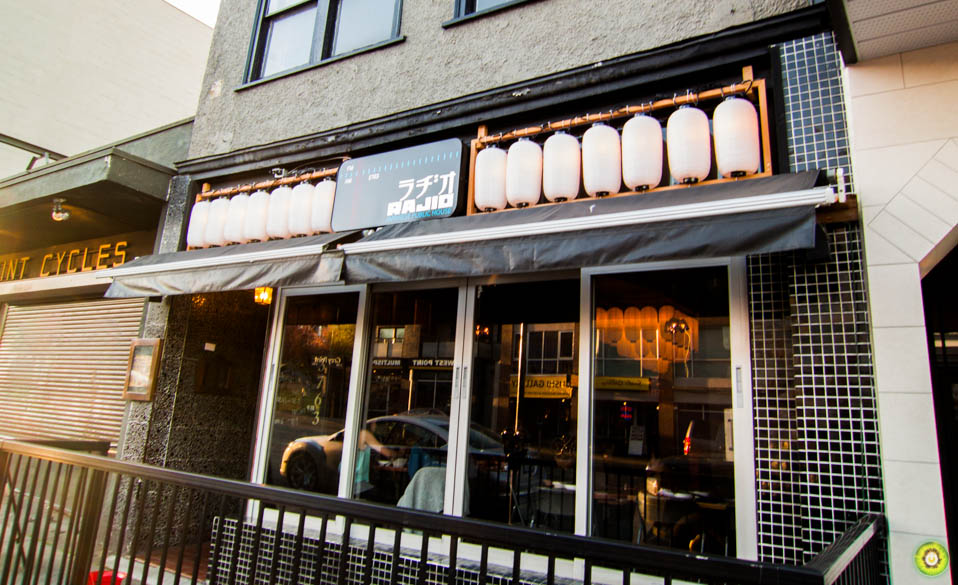 Rajiooooo! Sounds fun to say, eh? On this foodie adventure, I get to hang out with EatingWithKirby, DomoIsCraving and limmerZ. Although limmerZ isn't a blogger per se, everyone was still snapping away photos when the dishes landed on the table.

The interior is quite simple, decorated with a wall of lit up cartoon characters. Now that I look back at this photo, it seems like almost all of the tables had proper chairs… while we had to sit on stools. Where's dat back support?!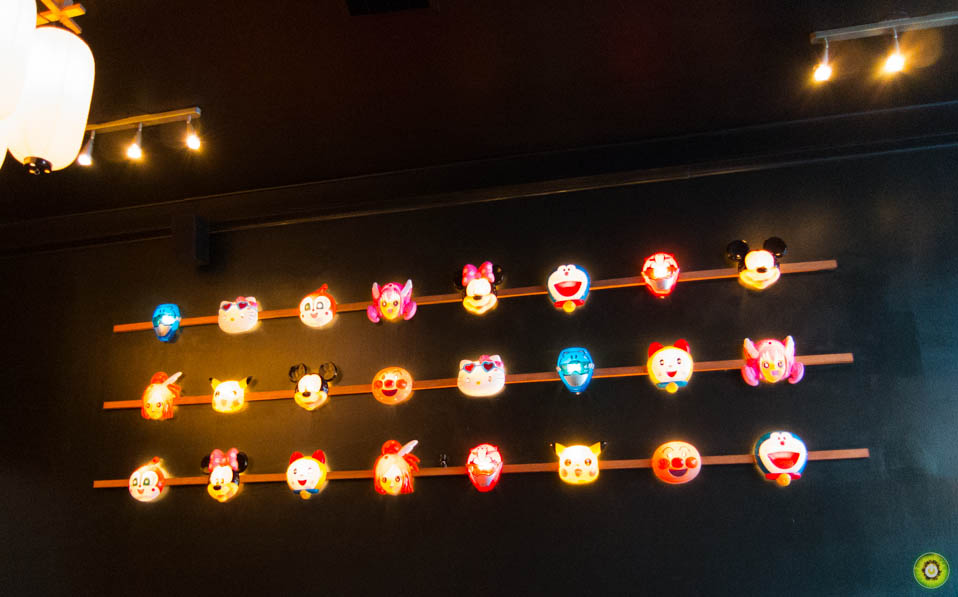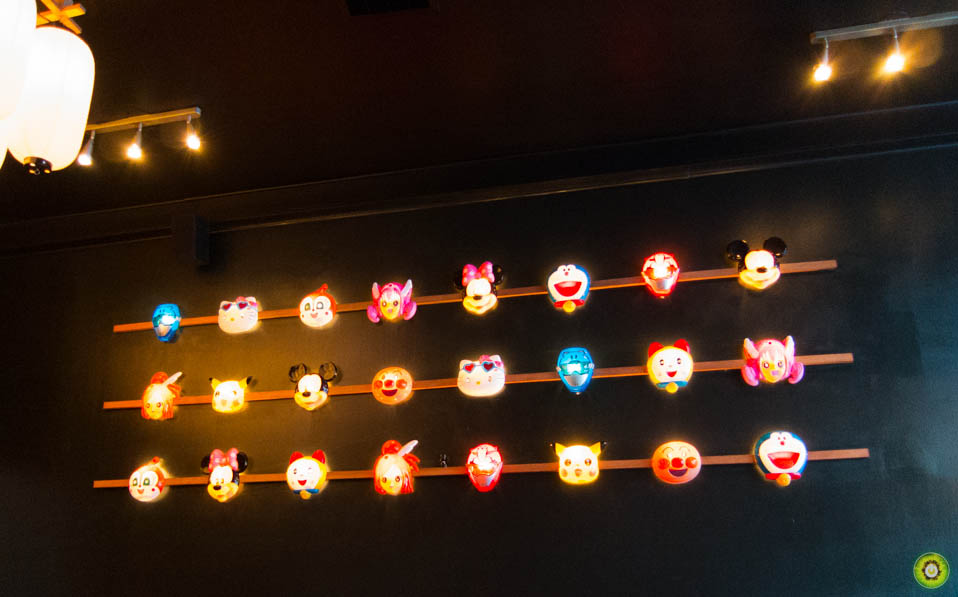 What's your favourite? Mine's obviously Ding Dong! Delicious-looking (and sounding) red bean buns and a magical pouch that can fulfill your wildest imaginations.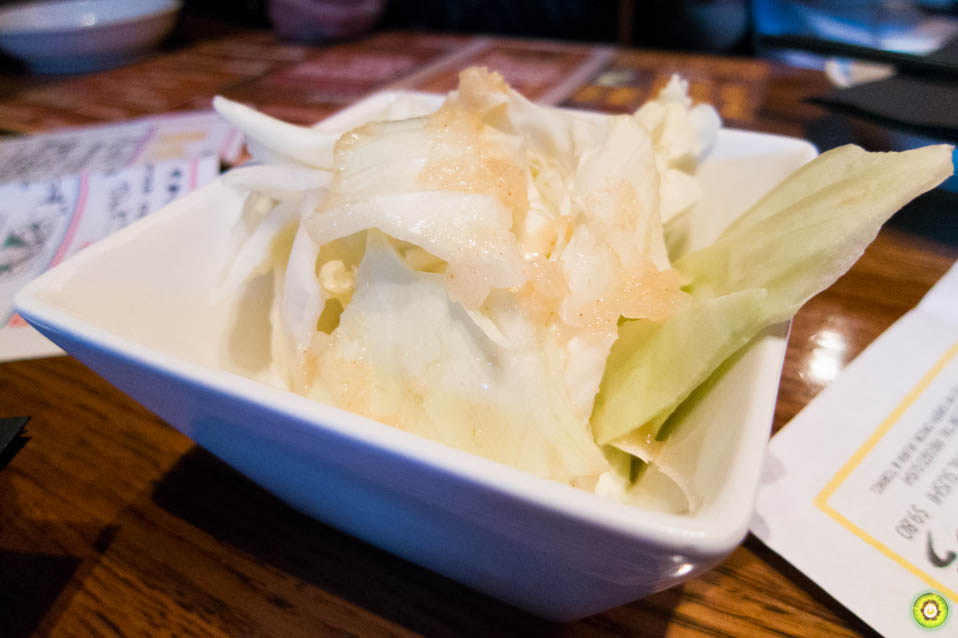 There's complementary Cabbage that's dressed with a traditional Japanese sauce that's slightly acidic.
The girls ordered Mojitos ($6.5). If I remember correctly, Kirby ordered the Green Apple while Domo got the Pineapple. They said it tasted very fruity, and was slightly bubbly.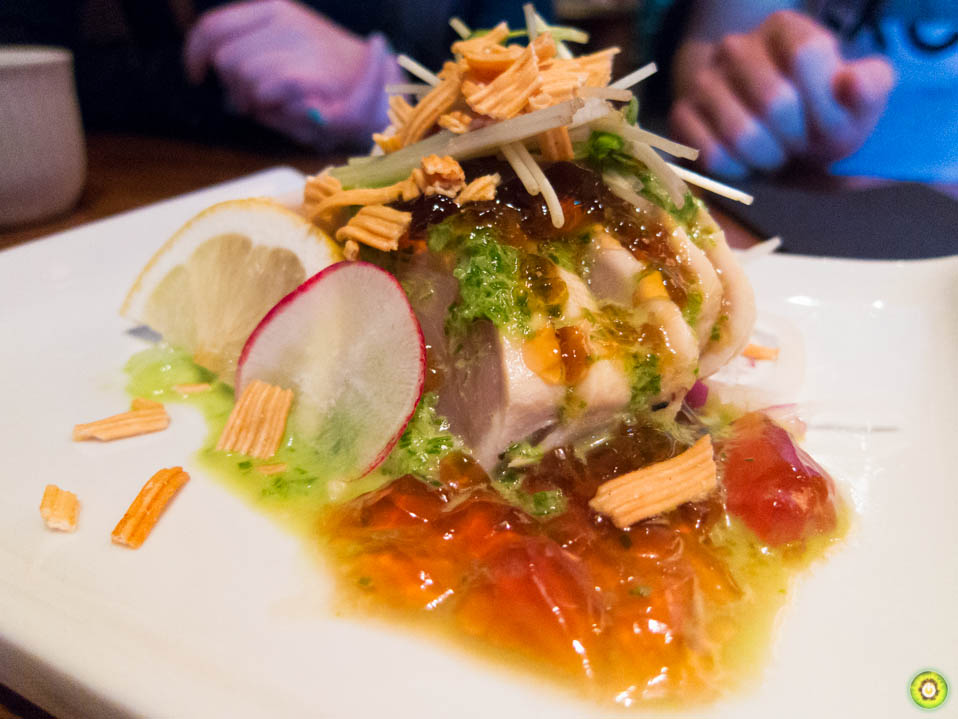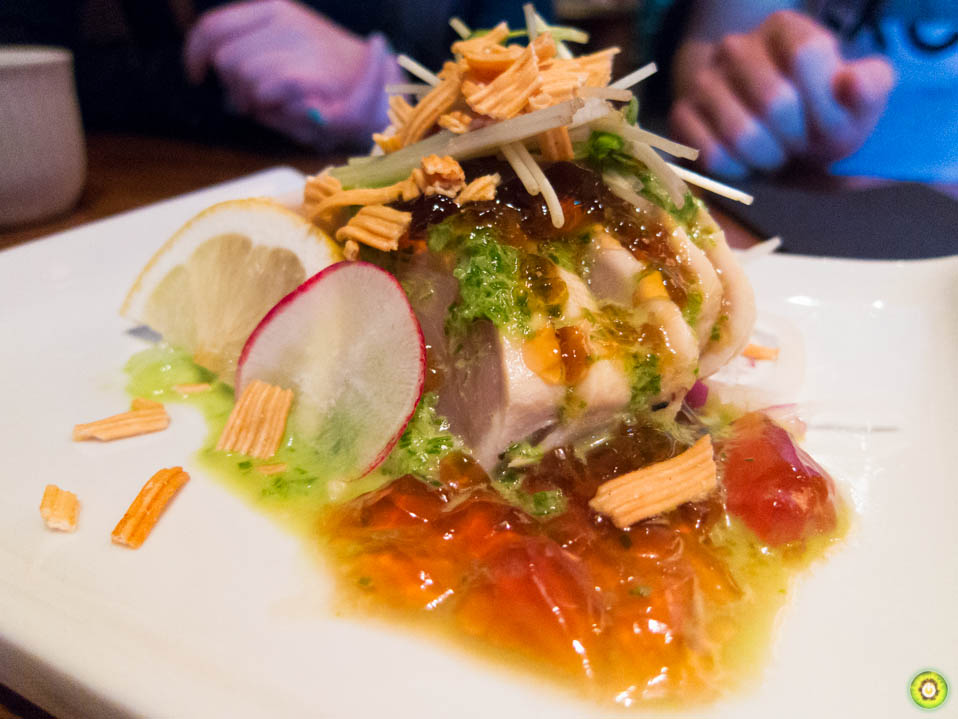 The Tuna Salt Tataki ($5.8) looked really interesting, especially with the gelatinized sauce that tasted like chicken broth. Nevertheless, the presentation job looked kinda sloppy. You can barely see the tuna underneath all that garnish. Also, the tuna itself looked quite dull in colour.
In terms of flavour, it was alright. Definitely had better. I couldn't even get the jelly sauce onto the tuna.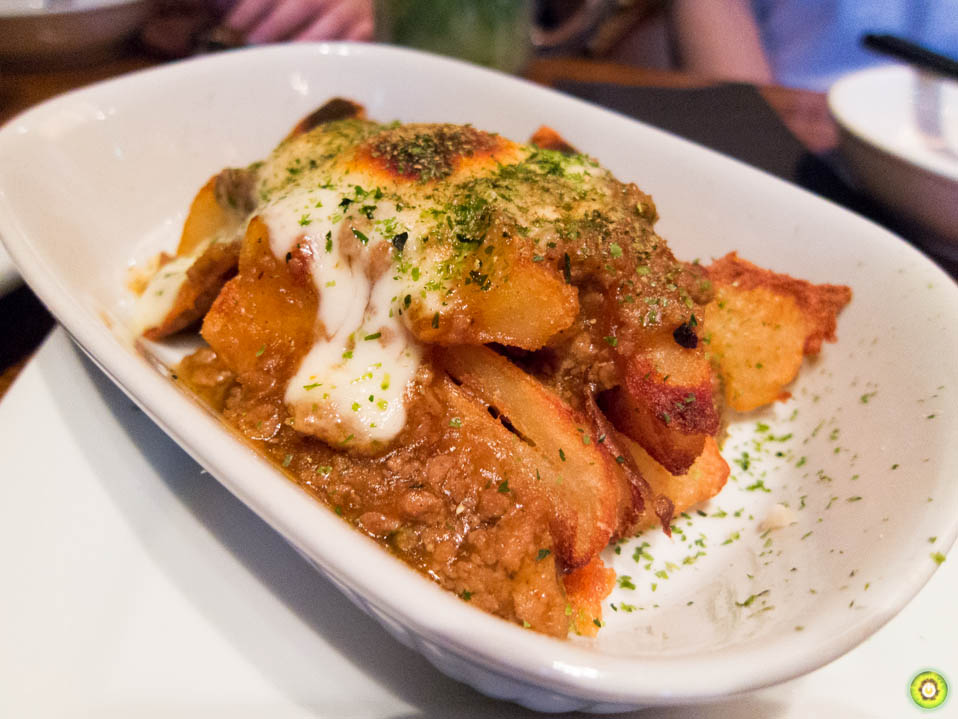 Next up, we have the Minced Pork Poutine. I liked how they used thick potato wedges. It tasted okay, but try to eat it quick before the cheese hardens, which is like gnawing on a tire. I still thought that Suika's Chinese Poutine was better.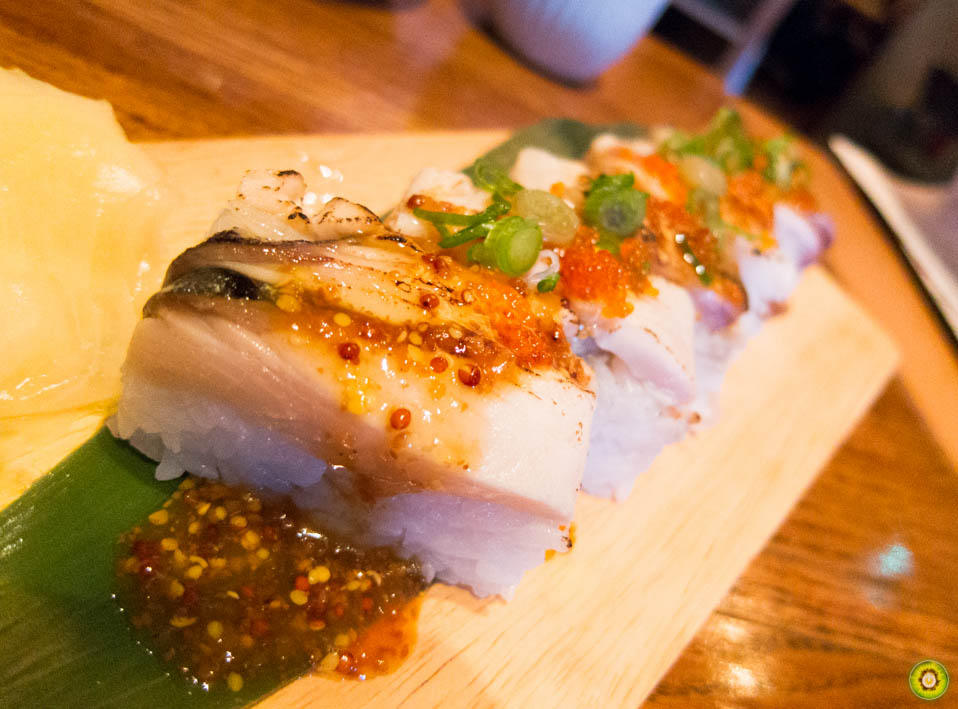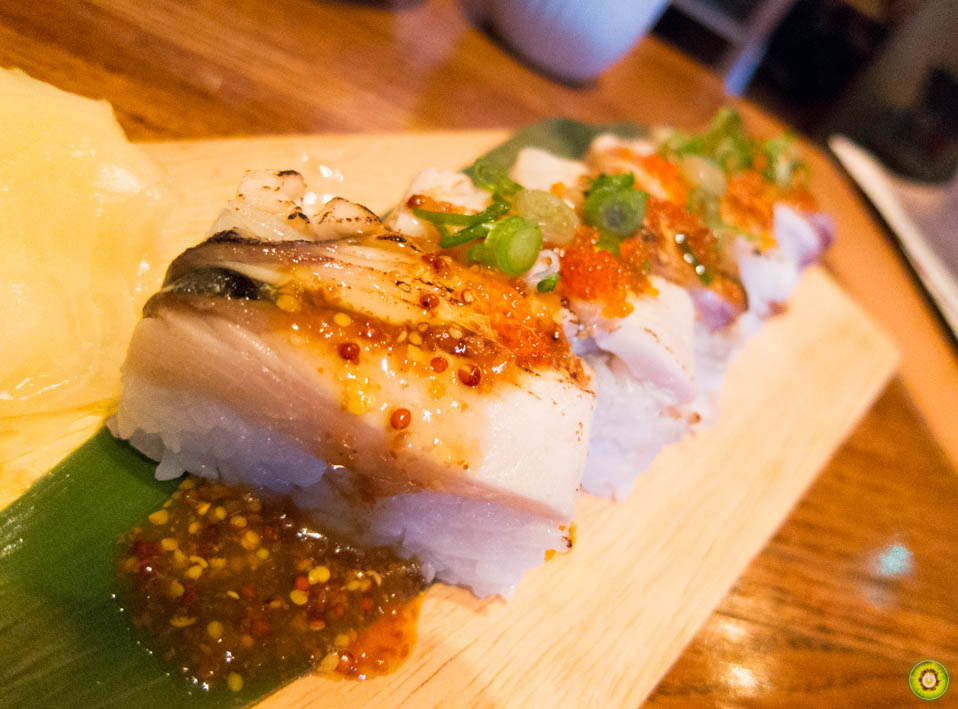 The Aburi *Shime-Saba* Sushi ($9.8) looked really nice on its wooden plank. Too bad, I didn't think it was torched enough so there was a lack of smokiness. Moreover, the mustard soy dressing was too overwhelming – all I could taste was the oil. And you would never expect this Lego-shaped sushi to fall apart when picked up… well, it did.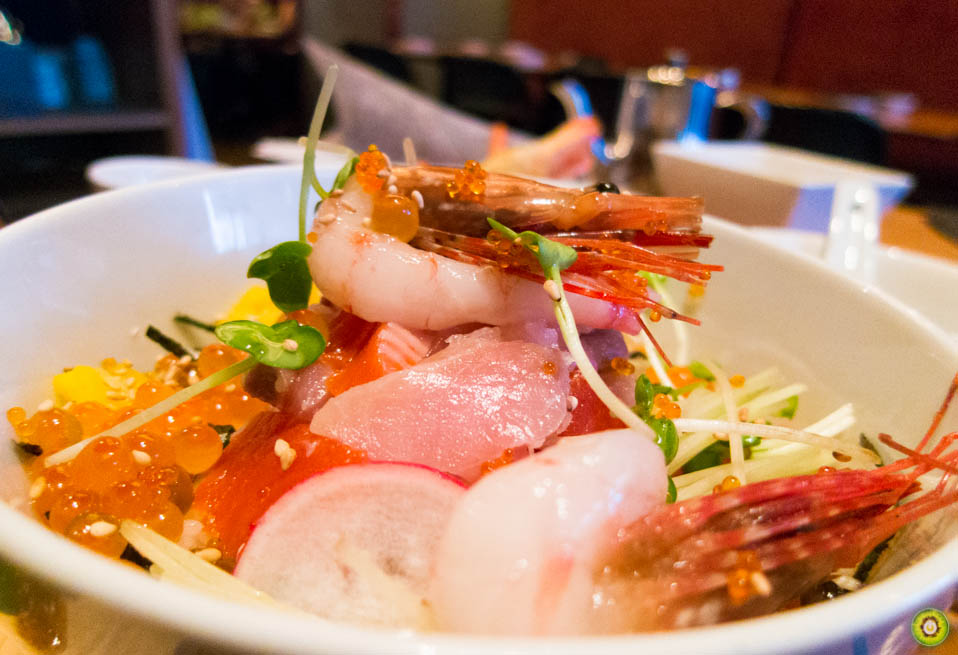 The Fresh Sashimi Bowl ($9.8) features the fresh sashimi of that day, hence it's very explanatory name. Ours had ikura, shrimp, salmon, tuna and scallop.
I was really bored with this dish. It lacked a certain vibrance and pizzaz. And there was just way too much rice.  It could've been better if they added some herbs to the rice to give it some flavour.
After polishing off the seafood, there was still half a bowl of rice left (which I ate with the leftover sauce from the poutine haha!)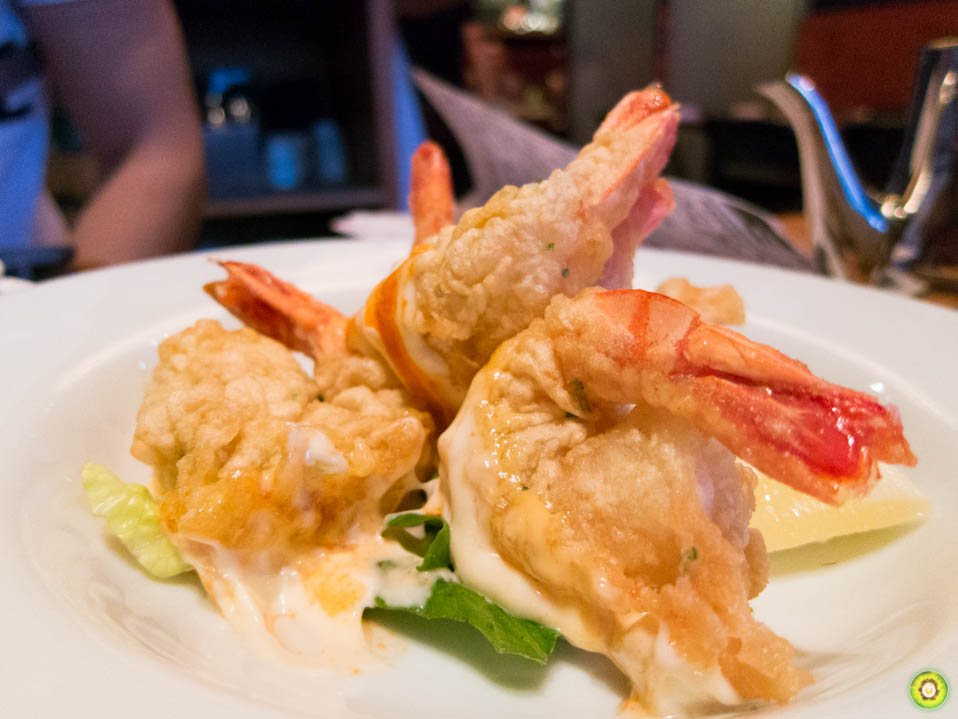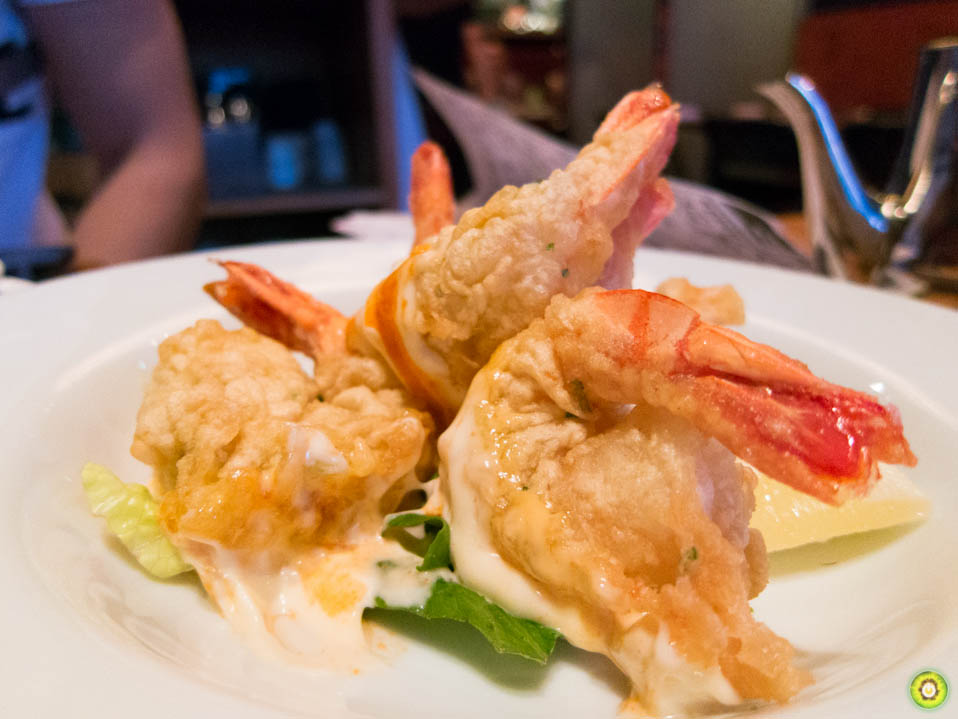 The *Y* Ebimayo ($6.8) was definitely the highlight of my meal. The chili mayo was absolutely delicious, and the prawns were plump and moist. Winner winner, fried prawn dinner :)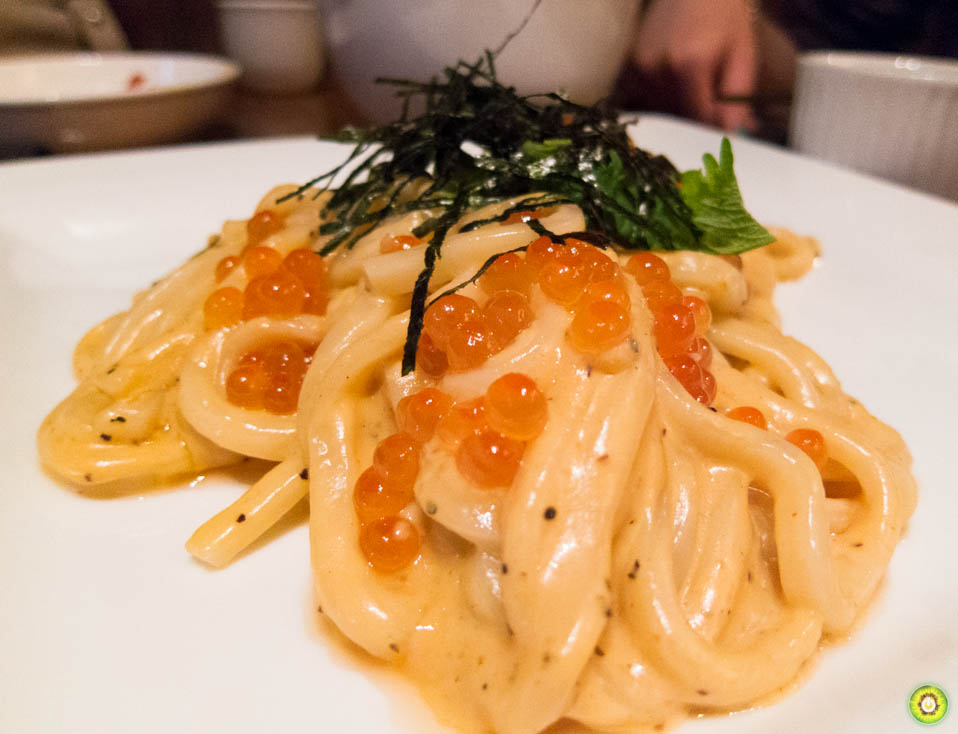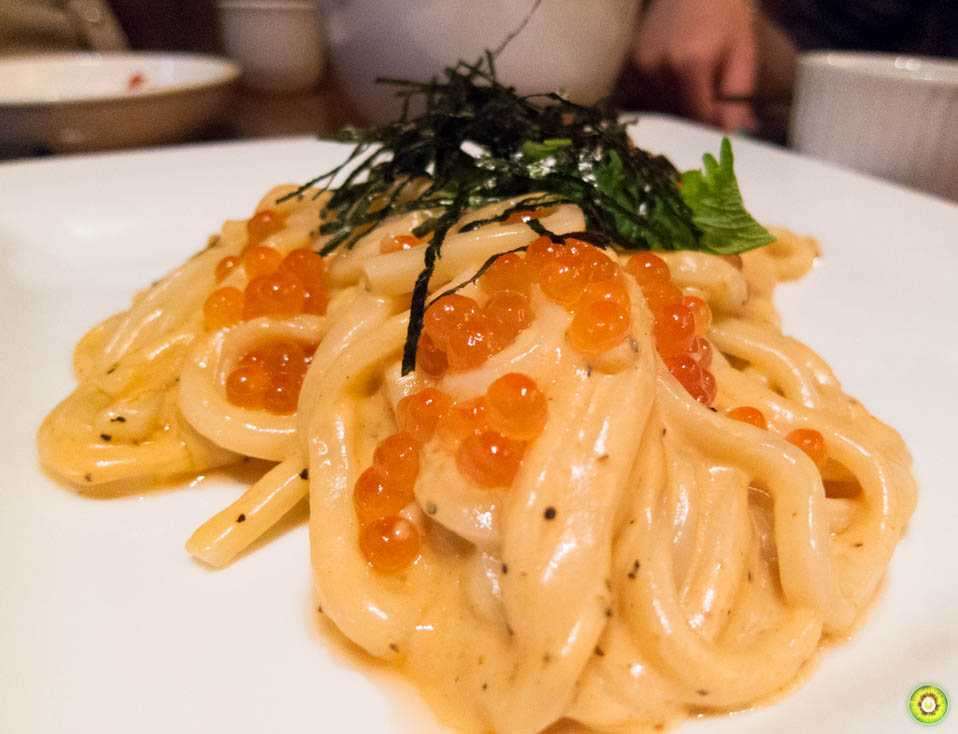 Lastly, Kirby was totally craving the Sea Urchin & Ikura Carbonara Udon ($13.8). For a couple minutes, it was like "yes! … no! I mean yes!… no!" until Domo and I just convinced her to indulge her hankering.
The sauce was very reminiscent of Alfredo. The ikura didn't do much for me though, neither did the sea urchin (was there even any?) It was an okay dish, but the portion was quite small.
Final Bytes
Unfortunately, I was quite underwhelmed by the food.
Pitcher of Sapporo is $10.99!
Fresh Royal Miyagi ($1.8/piece or $19.8/dozen) for all you oyster lovers!
Foodobyte's Rating

---