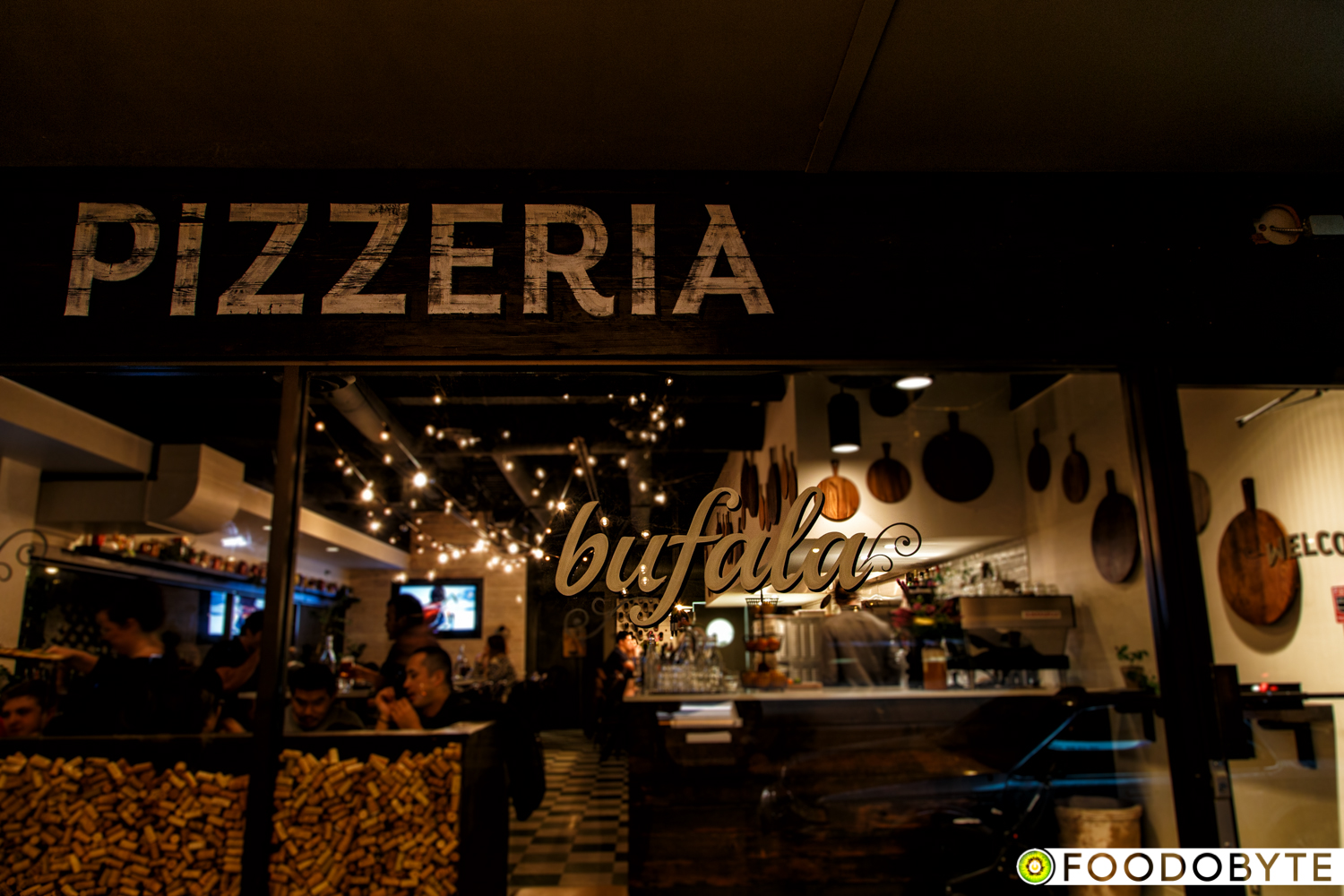 It's a meal in one: it's got starch, veg and protein. It's pizza! Quite often, pizza is just ordered as an easy way to satisfy one's growling stomach. But with Pizzeria Bufala in Kerrisdale, every Napolitana-style pizza slice strives to satisfy one's tastebuds.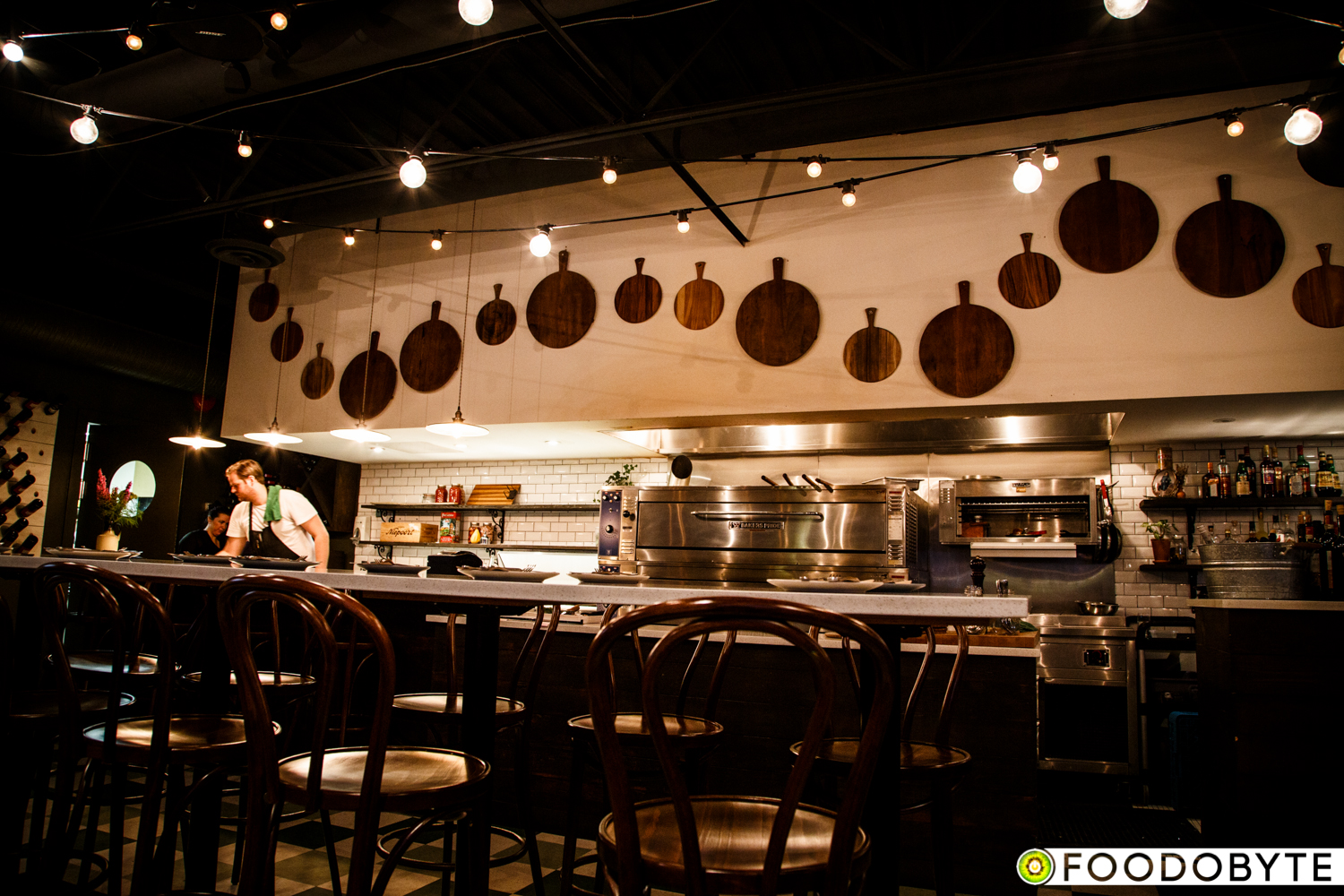 Grape and I headed over here after another HIIT workout. Time to refuel with some good ol' pizza! Everything's made from scratch, and scorched in a blistering 800 degree stone oven.
Our first pizza was the Calabria ($16), made with spicy sausage, red peppers, garlic, manchego (sheep milk cheese) and marinara.
For me, as long as the tomato base is awesome, I could eat the pizza naked. Not clothing naked. But topping naked. Meaning no toppings :P And Bufala nailed that sauce! Everything else on top of it was a bonus.
Bufala offered a selection of flavoured oils. To be honest, we couldn't really taste the difference; they just tasted like oil. I said no thank you to the extra fat calories.
Would you like green peas and ham? Yes, I would Sam I Am! Bufala's Green Peas & Ham ($19) was a white sauce-based pizza, with smoked ham, English peas, taleggio cheese and the big kick… truffle oil! I never order white pizzas, but I was so glad that we did… Everything about it was just so good!
Final Bytes
Open daily 11:30AM – 10:00PM
Serves beer and wine
I would want to try the Oxtail & Kale pizza next time!
Foodobyte's Rating

---