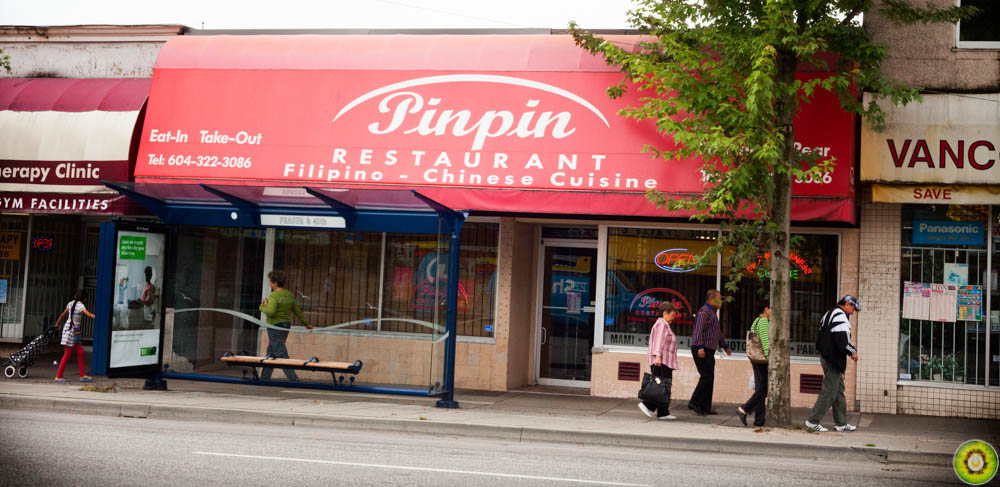 For this week's International Food Friday, AIESEC SFU featured Pork Adobo from their Travel Tuesday country – Phillipines! I was really excited to try out Filipino food for the first time, and I had the perfect place in mind: Pinpin Restaurant on Fraser Street.
To match up with AIESEC SFU's featured food, I ordered the Adobo Chicken w/ Rice ($9.95). Since the Adobo Chicken was one of the Value Meals, it was served with the soup of the day. This soup had a thick gravy consistency and tasted like the Chinese fish stomach soup. From what I could see, it had egg white, beef, onion and mushroom.
As detailed by AIESEC SFU's article, adobo is a method of marination in a blend of vinegar, garlic, salt and bay leaves. This adobo chicken was also simmered with soy sauce, which made it just slightly salty. Although, eating the chicken with rice toned down the overall saltiness.
The portion size was surprisingly generous. The three large chicken thighs left me satiated and sleepy. There were also several hard-boiled quail eggs.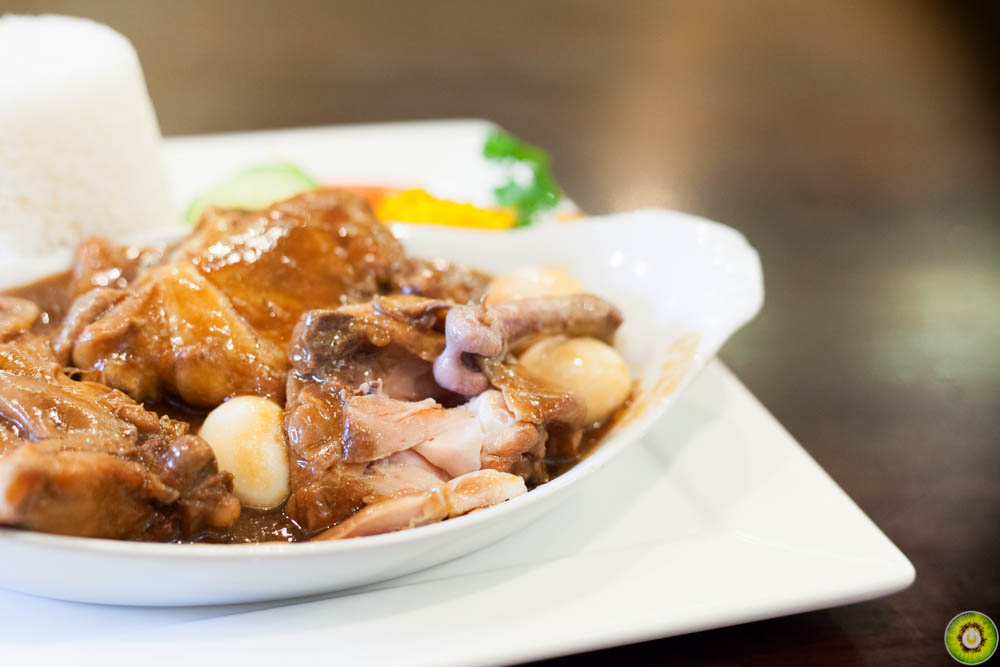 Since the chicken was cooked low and slow, the meat literally fell off the bone; I ate everything with just a fork. The meat was quite moist for the most part, with some parts being a tad dry. Interestingly, I found that the flavour profile of this dish to be very similar to Chinese cuisine, which made sense since this restaurant was Filipino-Chinese fusion.
Overall, it was a tasty and affordable lunch. I went around 12pm, and it wasn't that busy. Although, more and more people started coming in after I finished.
To learn more about the Philippines and its cuisine, check out AIESEC SFU's International Food Friday Post!
Final Bytes
Closed on Mondays
Ample free street parking
Can get quite busy during prime dinner hours
Foodobyte's Rating

---