This is it. This is my new favourite pho place: Pho Cafe Mai-Mai! Although I'd like to keep this all to Mai-Mai-self… it seems like word is getting out as it's becoming busier and busier. Most notably, this small pho cafe uses absolutely no MSG, yet doesn't fall short on flavour. This attribute alone sets it apart and above from the other run-of-the-mill pho joints.
Move aside sriracha… homemade chili sauce is in town! I've never encountered a pho place where I didn't douse it with sriracha. Until now. This is a must-add to any bowl of pho!
I forgot the number, but I ordered Rare Beef & Beef Tendon Pho. What instantly caught my eye was how dark the broth appeared. They used beef bones to make their homemade broth, and the flavours reflect that. It was still clear as well, so it had a clean flavour. However, it wasn't hot enough! The chef came out to explain that he kept it at that temperature because flavour would be lost on tastebuds if it was too hot… No no no no no. Pho has to be HOT! He was understanding of my preference and told me that I could order it extra hot next time, which I do! Now it's awesomer.
Cafe Mai-Mai definitely doesn't skimp on the quality of its beef. It was tender and flavourful. On the other hand, the tendon was kinda hard. I prefer tendons that are cooked to a near gelatinous state. For this reason, I've been ordering just rare beef pho since then.
Grape ordered Rare Beef and Beef Balls. I liked how they add a bunch of onions and scallions on top.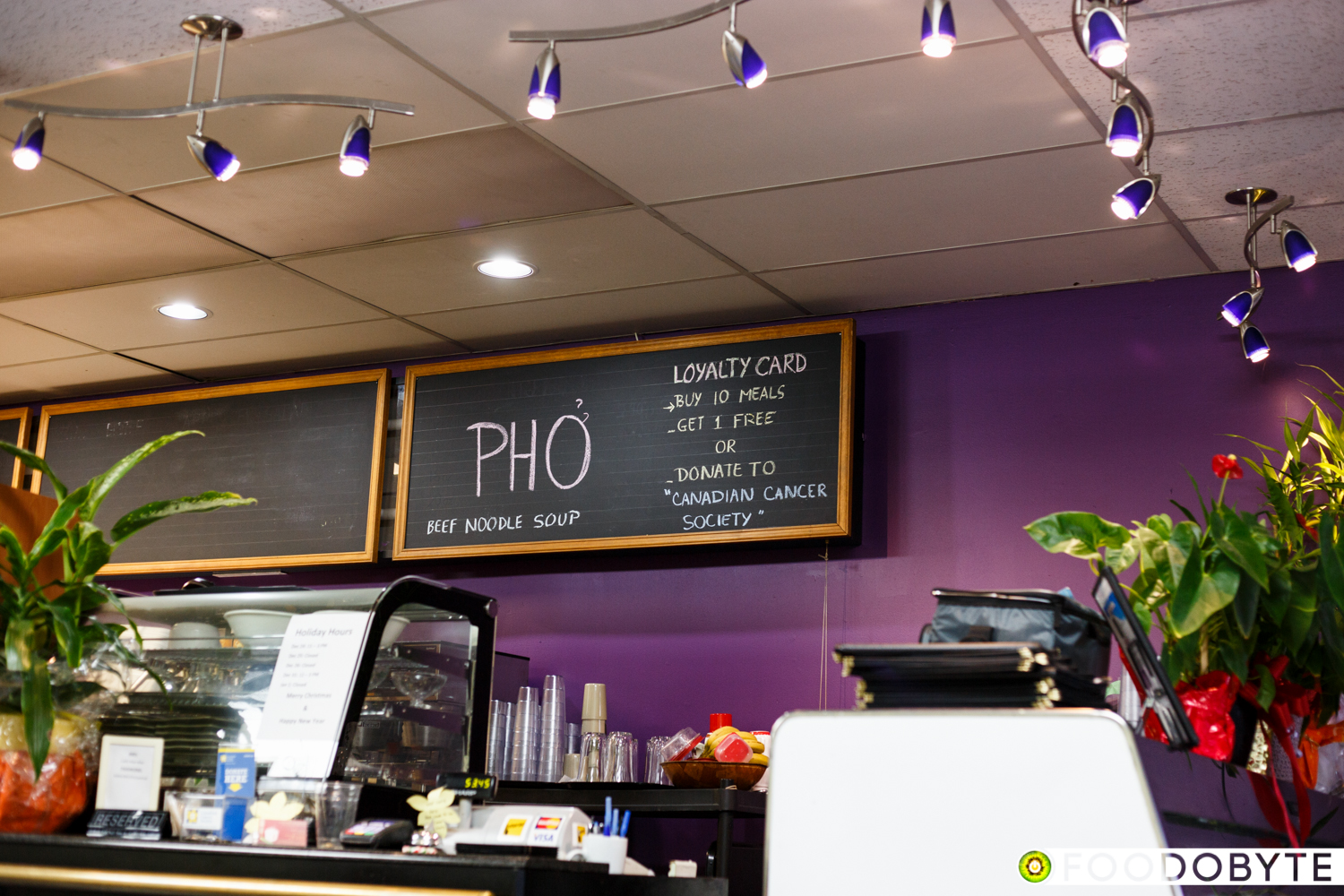 Cafe Mai-Mai is a supporter of the Canadian Cancer Society through its loyalty card program. For every 10 meals, you have the option of receiving one free meal OR donating that meal to Canadian Cancer Society! They have a donation box as well, in case you wanted to drop in some change.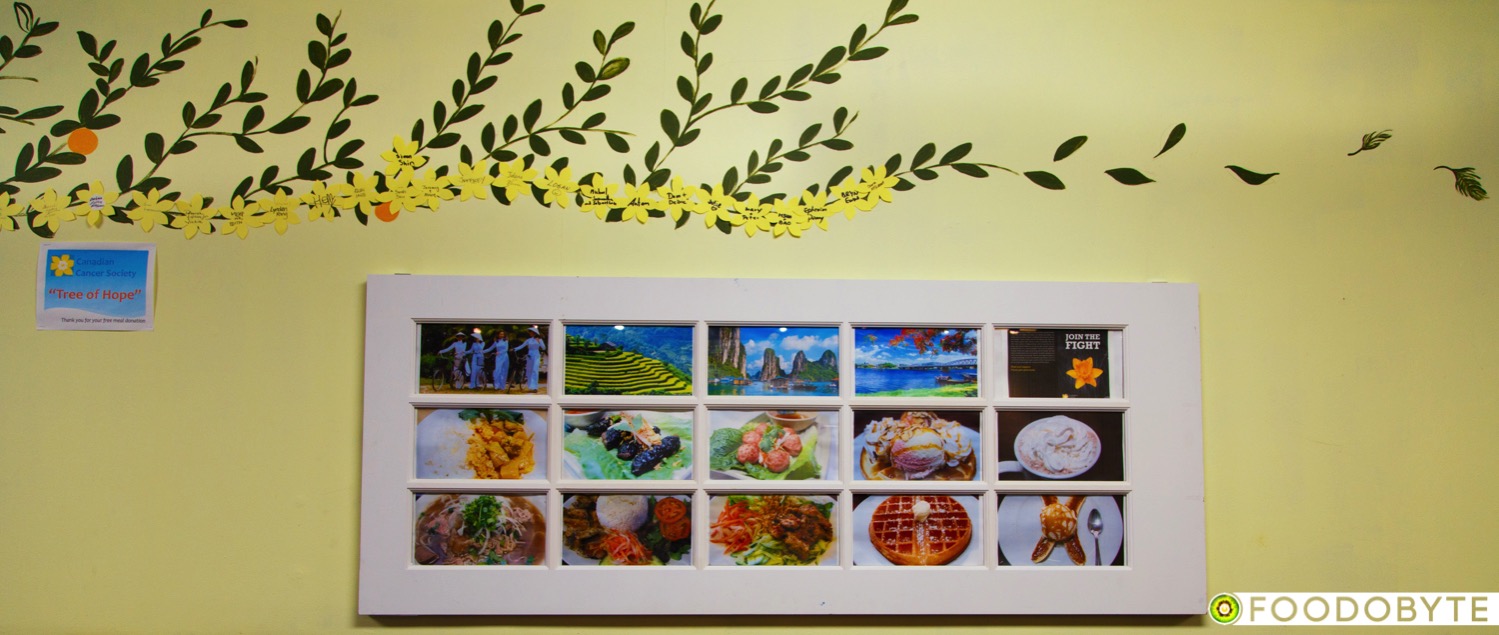 If you do decide to donate your meal, you get a daffodil with your name placed on growing branch.
Final Bytes
Two parking spots only. Park on the inner streets or in front of Safeway.
Rare beef all the way!
Don't forget to carry around your stamp card
Foodobyte's Rating

---