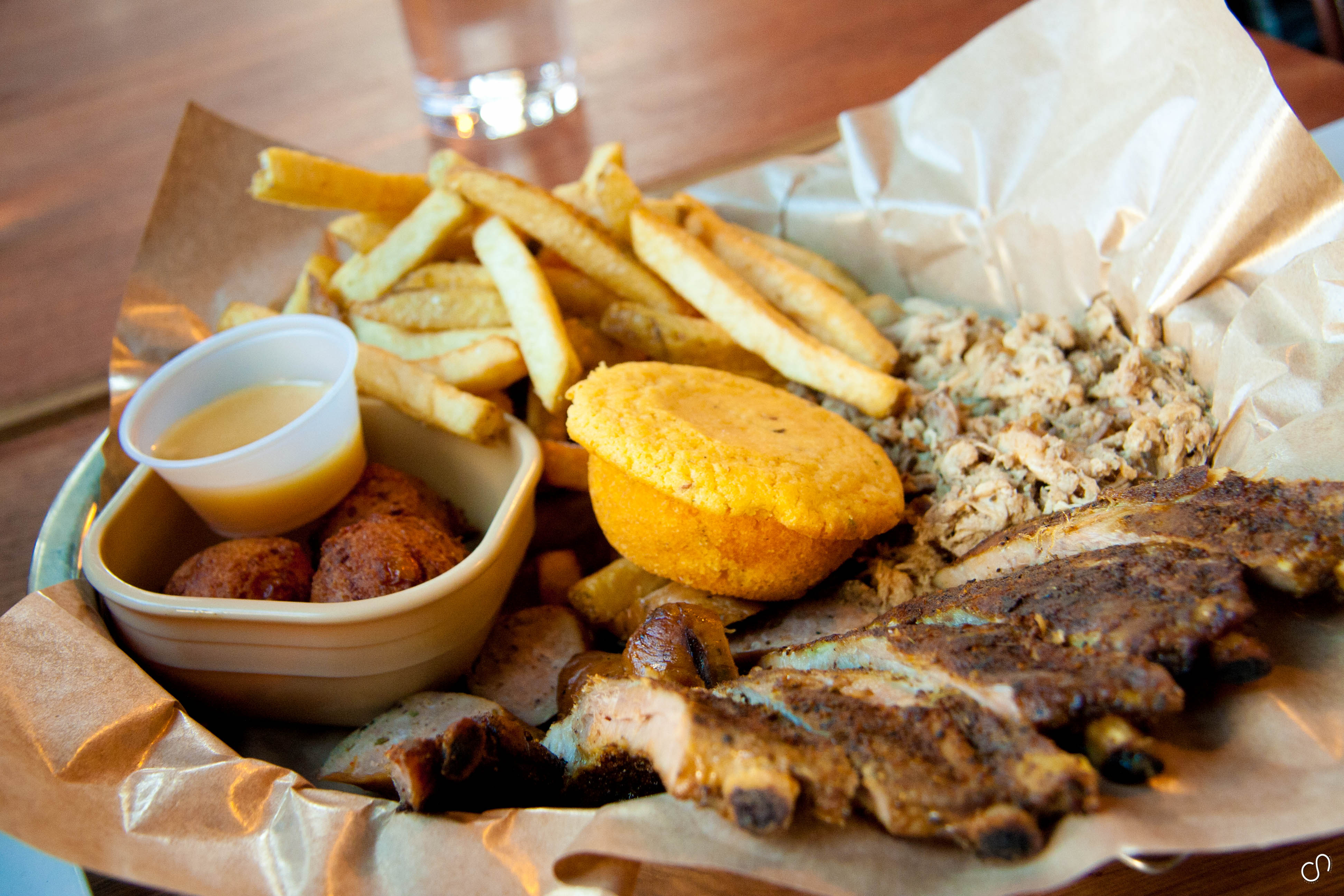 It was my first time joining UBC Food Society:  a group of awesome people that simply enjoy good food and fine company.  Today's adventure was to treat our tastebuds to a glorious vacation, away from the routine meals like rice noodles and soya sauce chicken (for me, at least)!  The restaurant lineup for the day was titled, "The Gems of Gastown" – and gems they definitely were.
Our first stop:  Peckinpah Restaurant (@ 2 Water Street).
Peckinpah's simple-to-the-eye menu stays strong and true to authentic Carolina Barbecue!  I typically don't enjoy barbecues that much because all the steaks and pork chops are quite heavy, adding some serious poundage to my jelly belly.  BUT!  The food at this restaurant was surprisingly light, yet super flavourful.
The sampler that we ate had:
Beef brisket
Pulled pork
Jalapeño pork sausage
Pork ribs
Corn bread
Hush puppies
Freshly cut potato fries
In a nutshell, everything tasted really awesome (no kidding).  It's amazing because even though most of the meat was pork, there was such a wide spectrum of unique flavours due to the different cooking and preparation methods.  I think my favourite was definitely the pulled pork – it was so moist and it will slap your taste buds into a food coma.
All the meat is locally sourced and marinated with housemade sauces.  Honestly, their tomato-based barbecue sauce… Freaking mouth orgasm!  It's amazing how something so simple can taste so good!
Another thing I especially enjoyed was the corn bread!  It really made me wonder why people even bother serving regular bread when corn bread is 1000 times better!  The corn bread was so fresh, it only stayed intact long enough for it to enter and then crumble in your mouth.
Finally, what's a barbecue without… you guessed it:  ALCOHOL!  The first thing you see when you walk into the restaurant is fully stocked bar:  shelf of bourbons and beer on tap.  Too bad, I can't really comment on the beer 'cos we didn't get to sample any… darn :(  Maybe Definitely next time!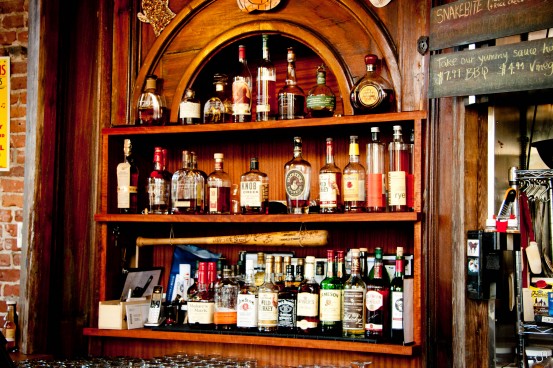 Foodobyte's Rating

---