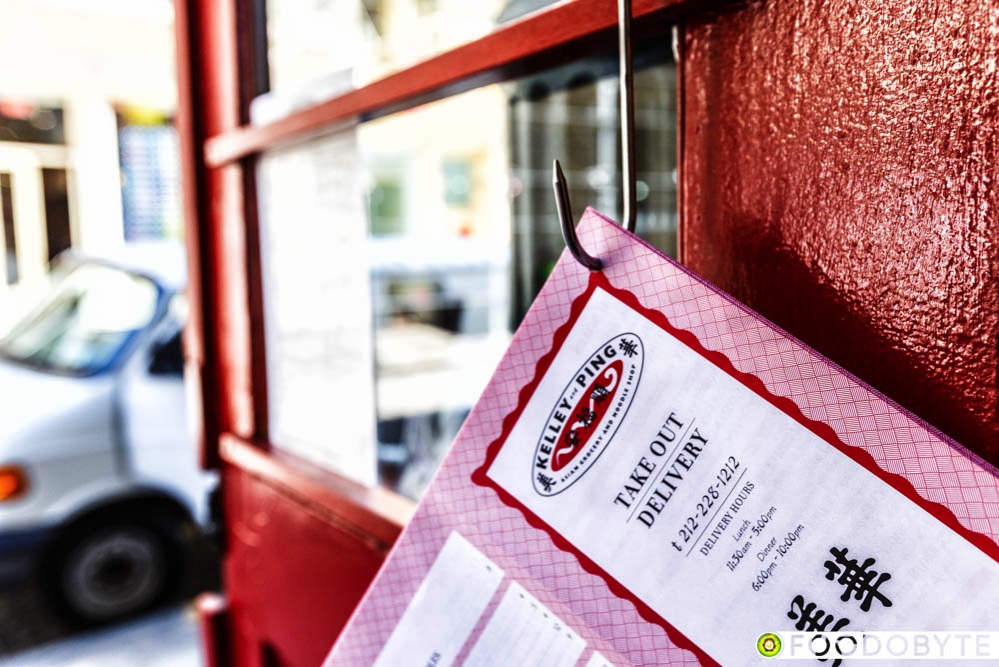 Whenever I visit NYC, hippoCHAN and I usually stick to the familiar areas around her school. This time around, we got to explore Soho thanks to Kelley and Ping bringing us out for lunch. The restaurant first opened its doors 23 years ago, offering a menu inspired by the market stalls of Asia – from Singapore to Thailand to Korea.
The restaurant has a playful grocery store vibe, with its displays of classic Asian sauces and ingredients like hoisin sauce and Sriracha.
To experience as much as our stomachs could handle, we ordered three different noodle dishes, as well as satay skewers and a few drinks!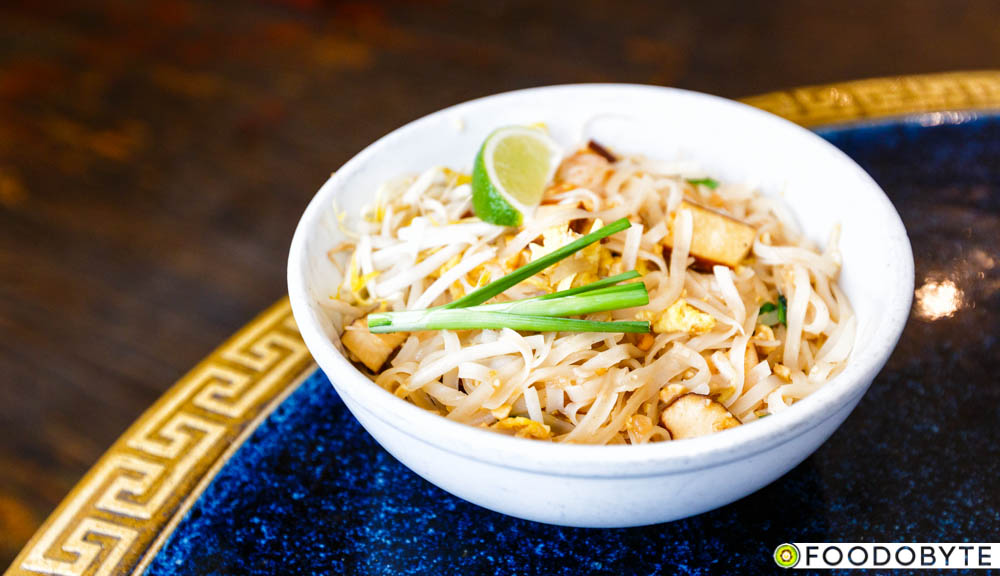 The Pad Thai was really well made: if I were to describe it literally in Canto, it was very "dry body," meaning it wasn't oily at all. The plump shrimps had a good bounce. Similarly, the smoked tofu had some elasticity. However, we felt that it could've used more peanuts for added crunch. Overall, it wasn't too sweet or sour – good level of acidity.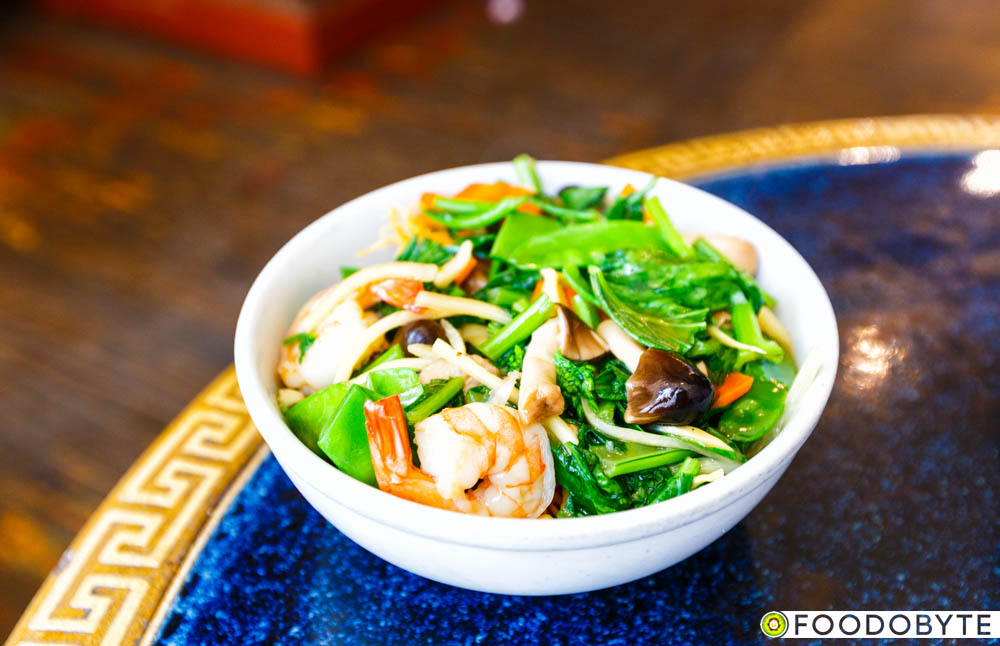 The cashier recommended the Vietnamese Noodles, which seemed more Chinese. There was a stacked pile of vegetables and shrimp, nested on top of a bed of crispy egg noodles. This dish had a lot of fantastic textures – crunchy greens, juicy mushrooms, and crispy noodles. The soy sauce added a lot of flavour, but it pooled at the bottom making the last bits of noodles salty.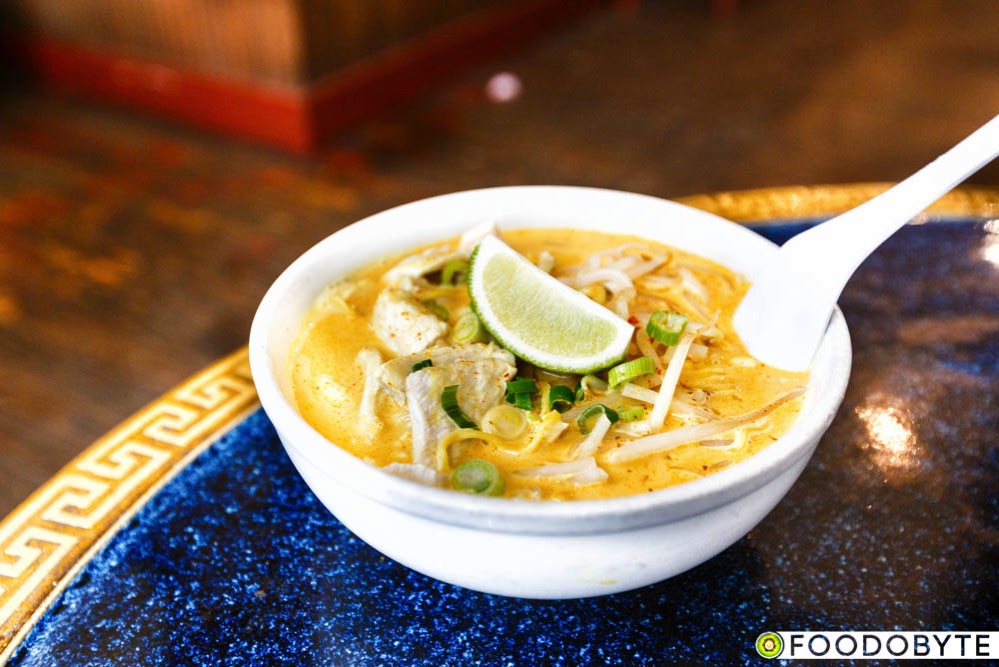 The Malaysian Curry had a good heat level for hippoCHAN, but I could've used more. The curry was fragrant and flavourful, with the green onion adding pops of freshness. Even though they used chicken breast, it was still moist.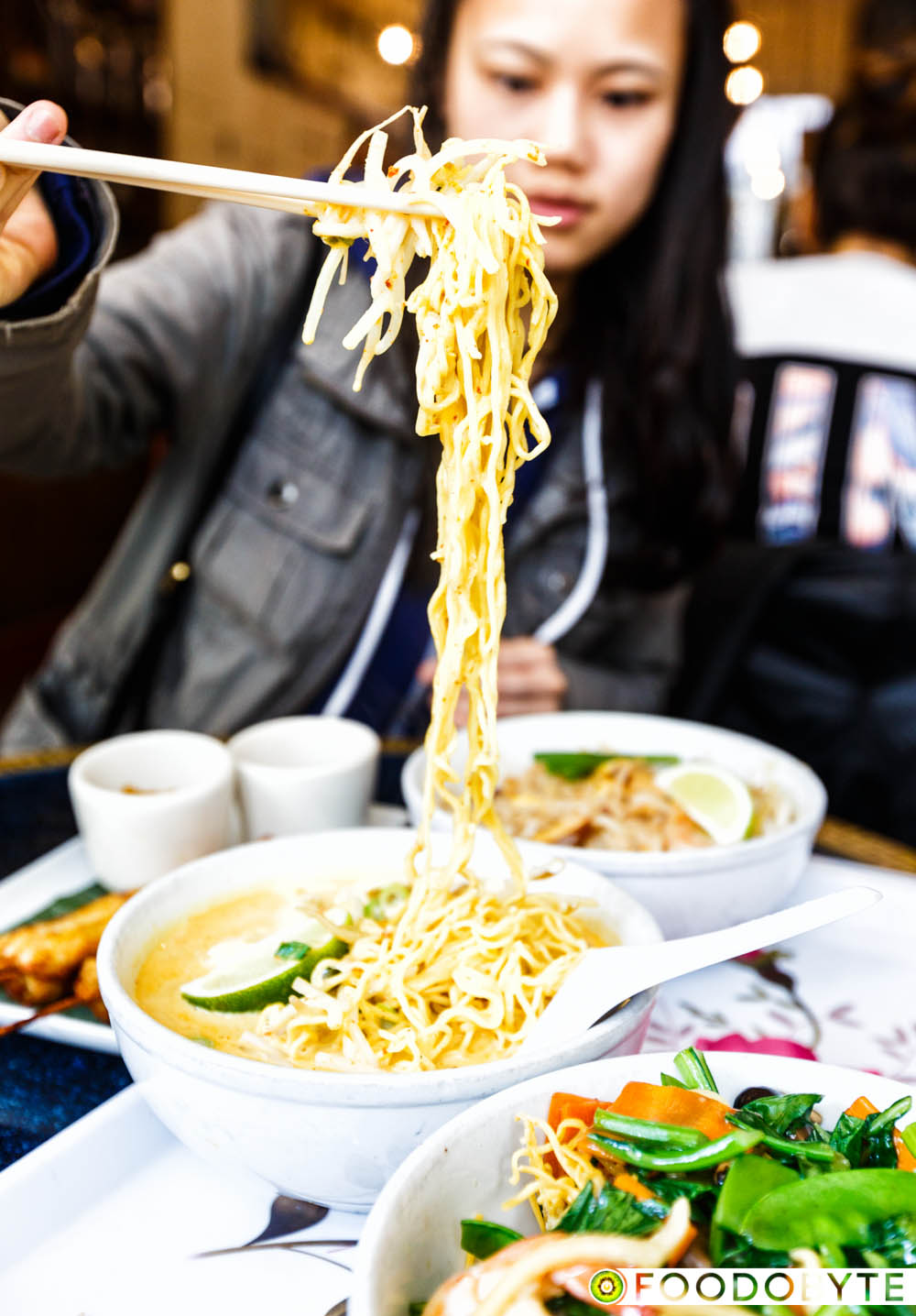 The egg noodles were soft with no bounce back. It had a slight granular texture. Be sure to swirl the noodles in the soup first to achieve maximum flavour.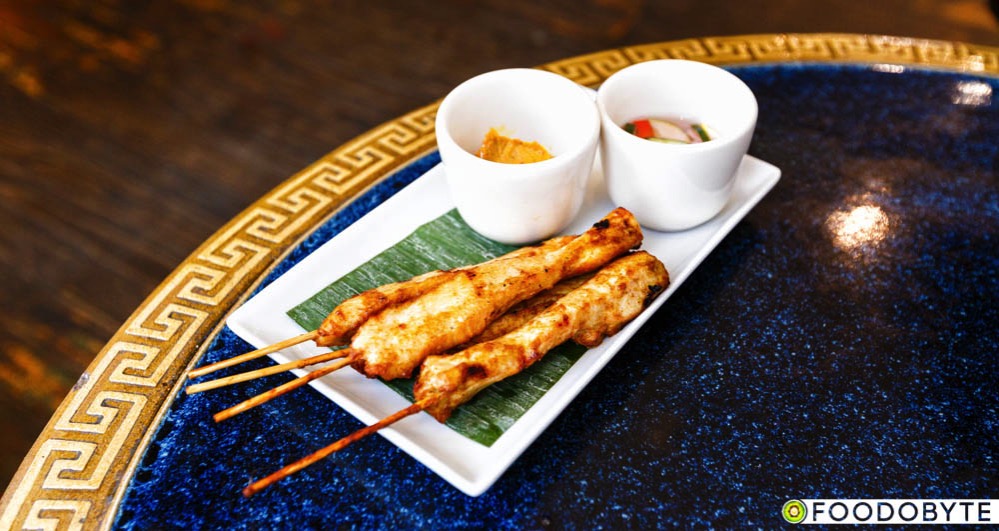 For the Thai Satay, we had four chicken skewers with peanut sauce and vinegar. It was very easy to eat as the meat slides off the stick. The chicken wasn't dry and the sauce was very peanuty.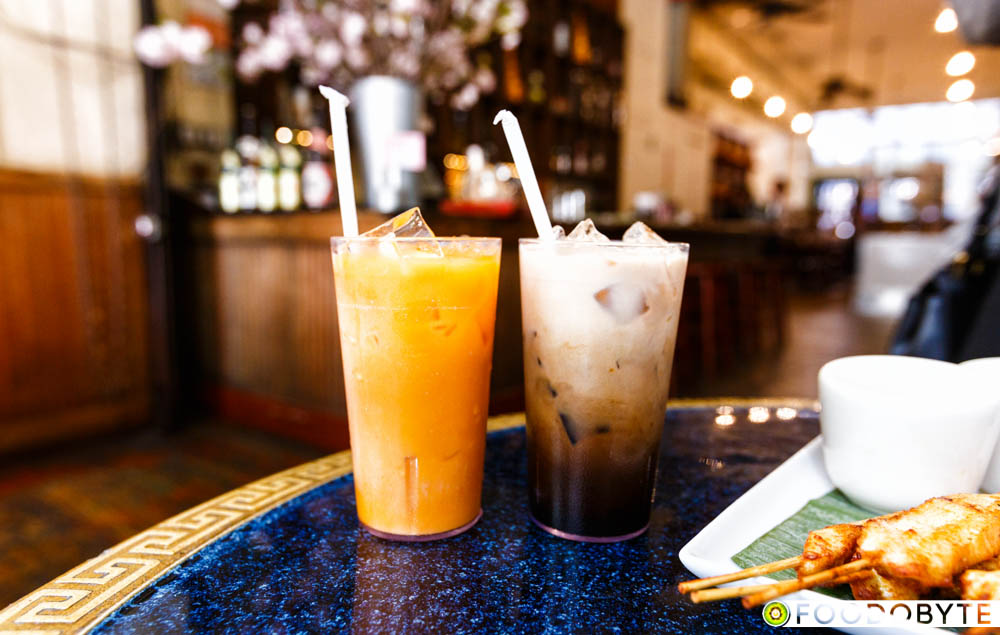 I've only had Thai Iced Tea once before visiting Kelley and Ping, so I don't have a good gauge as to how it should look. It was very orange like Crush Soda… but it definitely tasted better than it looked. It also wasn't too sweet.
Thai Iced Coffee was a first for us. It was an acquired taste for us as it had a bitter aftertaste that had some similarity to Turtle Jelly, a Chinese dessert known as Guilinggao. We enjoyed it after a few more sips.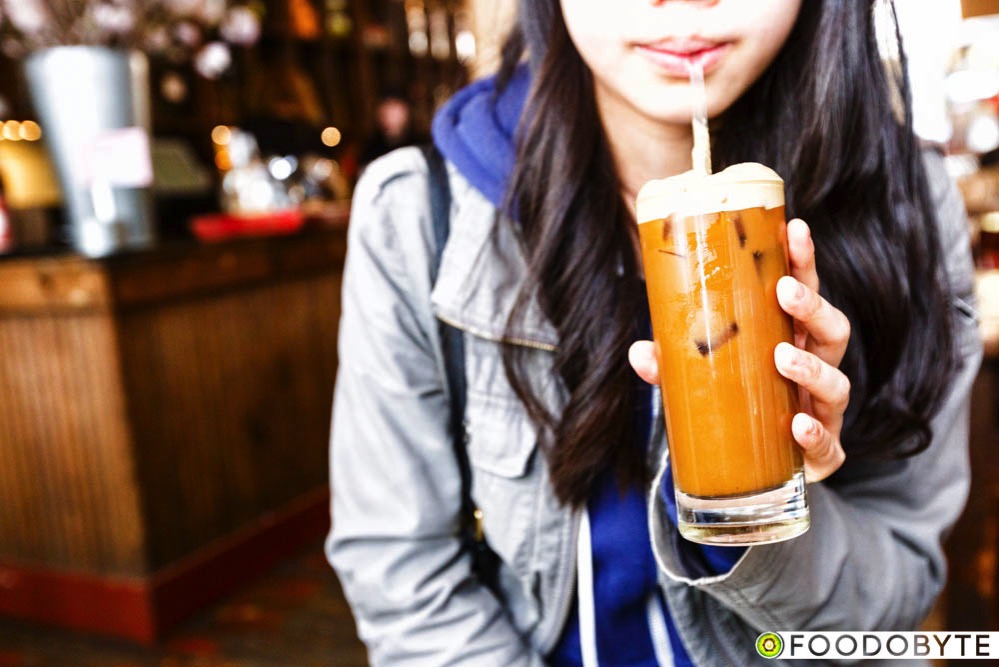 Capping off the entire meal, we had the Vietnamese Coffee. It didn't have a layer of condensed milk at the bottom like I'm accustomed to, but it was still strong and refreshing.
Overall, this was a great experience as this Soho spot offers a wide variety of Asian cuisines. Lunch is casual counter style where you go up to order and later have your name hollered to pick up the order. Dinner is full service with dimmed lights and larger entrees.
Disclaimer: our meal was complementary, but all opinions expressed are our own. This post was not reviewed by anyone else other than us prior to publication.
---