After a long night spent catching up on my favourite TV shows, I finally woke up around 2PM. I was hungry. Hungry. Yet, the first thing I did was flick on the TV and start watching Kitchen Nightmares :)
By the time I got out of bed, it was already 3PM… So I decided to go for "DUNCH" in Richmond :D This was perfect timing because Blenz Coffee has a new promotion running until May 11th:
Buy a Regular Size MATCHA LATTE for $2.99+tax!
I remembered that I tried this drink years ago… However, my mistake, back then, was that I ordered it unsweetened. Today, I corrected my mistake and ended up indulging in a rich & frothy latte :) For those who love matcha (like me), this is definitely worth trying! And with discounted price, there's no reason not to!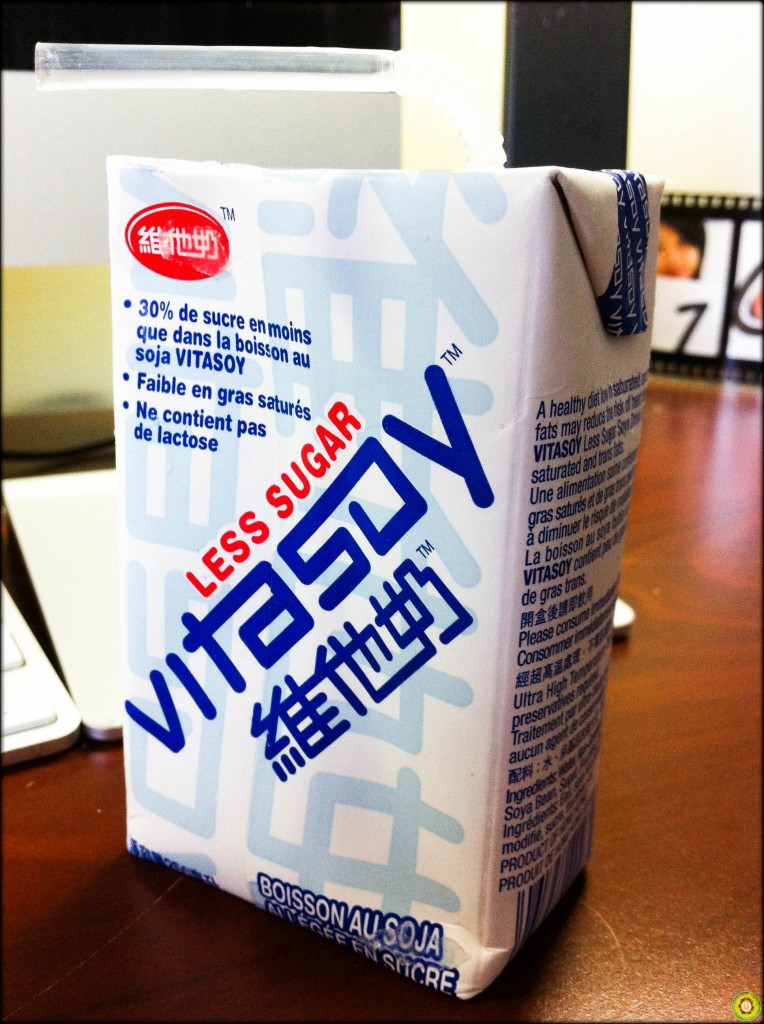 A blast from the past! VITA SOY! Honestly, I have not drank this in over 5 years! I couldn't find the regular kind, so I resorted to buying the "LESS SUGAR" type. Nonetheless, it still tastes just as good as remembered back in the day, ahhhhh! :)
Foodobyte's Rating

---